With Dodd-Frank Turning Four, New Battle Lines Being Drawn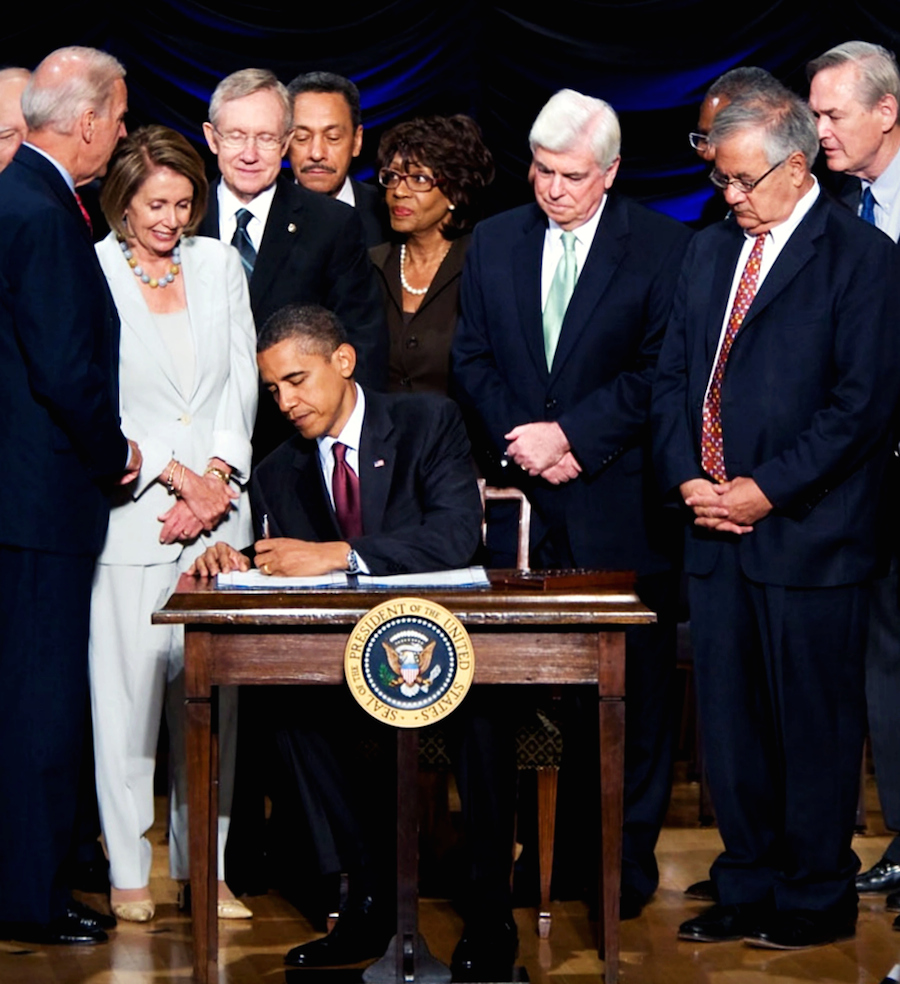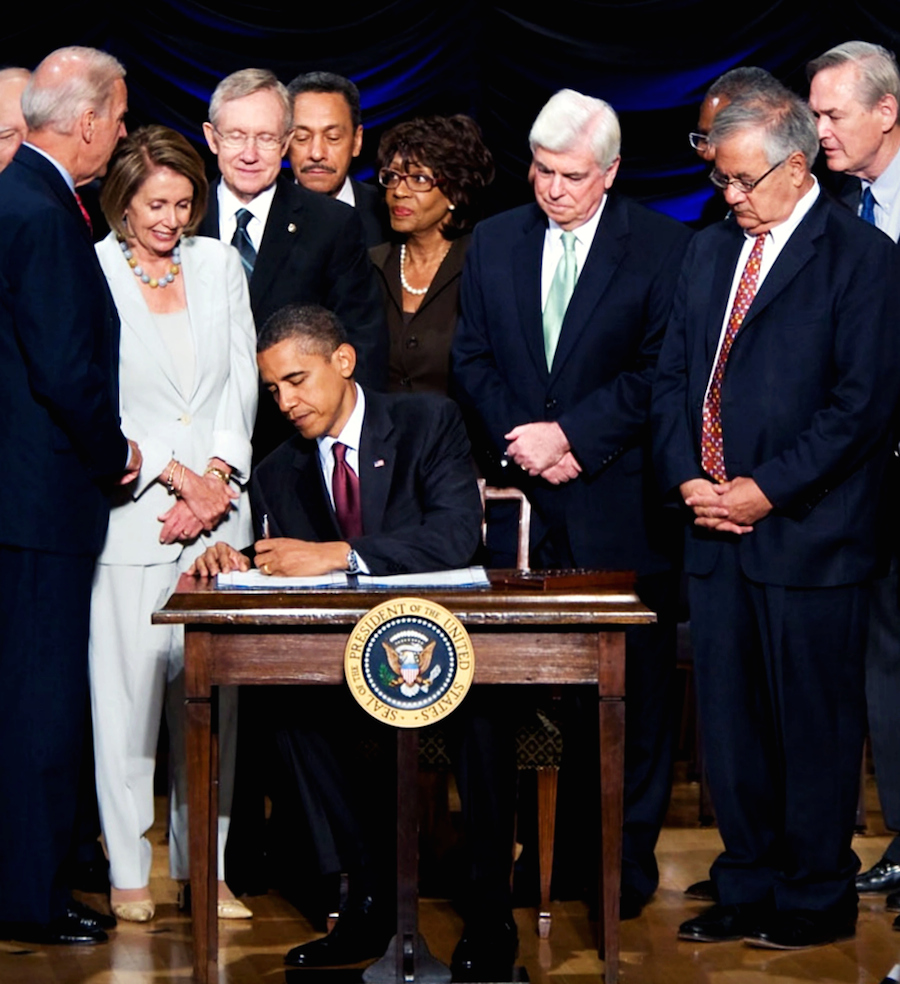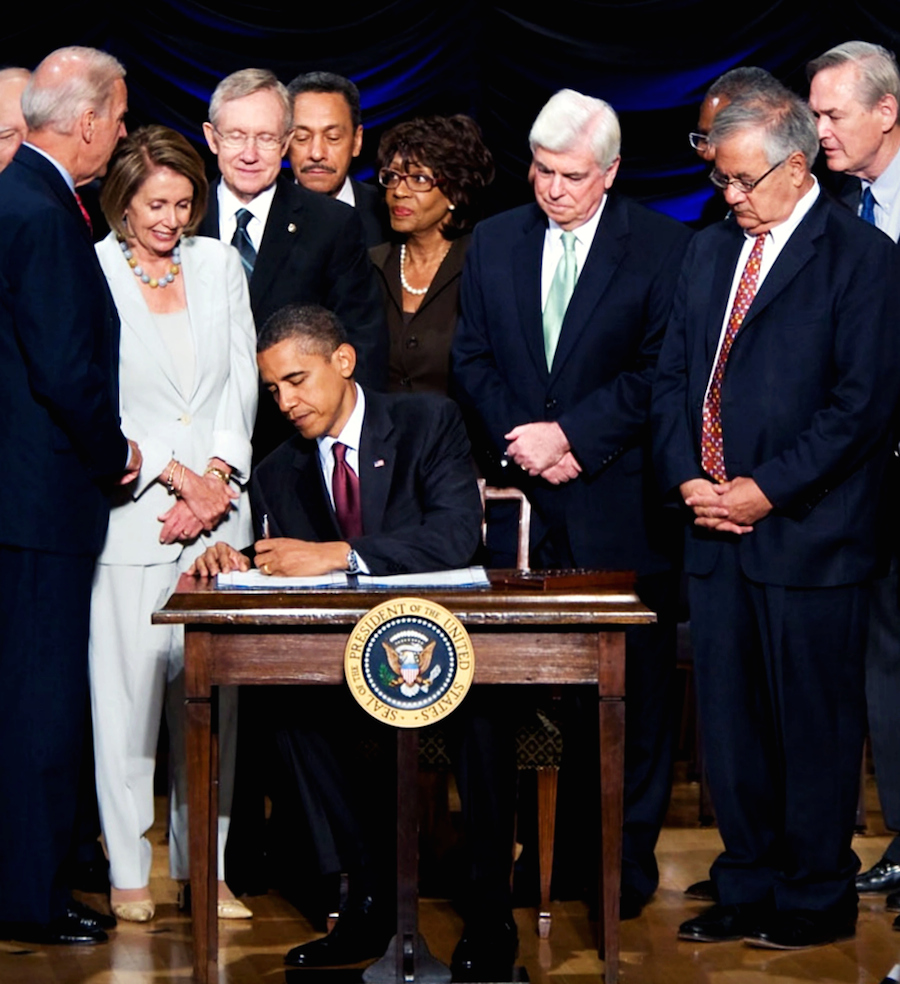 Tomorrow marks the four-year anniversary of the enactment of the Dodd-Frank law, Washington's response to the financial crisis and recession that led to millions of Americans losing both their homes and their jobs.
Since 2010, the chief architects of the legislation – Sen. Chris Dodd (D-Conn.) and Rep. Barney Frank (D-Mass.) – have left office, and the U.S. housing and labor markets have shown signs of sustained growth.
But none of that has stopped supporters and opponents of Dodd-Frank's landmark Wall Street reforms from fighting a protracted war. And despite a gridlocked Congress, where many Democrats are reluctant to make significant changes to the law, Capitol Hill has become the preferred battlefield for trying to rein in some statutory authorities before more regulations are implemented.
One of the main targets for critics who say the law is an example of regulatory over-reach is the Financial Stability Oversight Council, an entity established by Dodd-Frank that has statutory authority to initiate federal regulation of nonbank institutions. Calls for transparency regarding the decision-making process at FSOC are now gaining traction both inside and outside the halls of Congress.
"The next year or so will be a critical juncture for the FSOC, and the Federal Reserve and Treasury as its dominant members," said Brandon R. Barford, a partner at Beacon Policy Advisors LLC in Washington. "Recent speeches and actions from other regulators that feel squeezed out of FSOC's decision-making have shown that a rebellion is fomenting within the regulatory community."
Securities and Exchange Commission members Daniel Gallagher and Michael Piwowar have recently spoken out against FSOC's actions, while SEC chair Mary Jo White said in May that asset managers were not "overreacting" in their opposition to the council's scrutiny of the industry.
Even some members of FSOC disagree with its decisions. When the council designated Prudential Financial Inc. a systemically important financial institution, meaning the second-largest insurer in the U.S. is subject to oversight by the Federal Reserve, FSOC's lone voting member with an insurance background dissented.
FSOC's 10 voting members include government officials such as Treasury Secretary Jacob J. Lew, the SEC's White and Debbie Matz, head of the National Credit Union Administration.
Congressional Republicans have introduced legislation that would require more transparency at regulatory agencies, a move that's garnered support from Democrats such as Rep. John Delaney of Maryland. A measure sponsored by Rep. Scott Garrett, a New Jersey Republican, would allow members of Congress to sit in on FSOC meetings. Secretary Lew, who heads the council, has defended FSOC's deliberations, saying it wouldn't be appropriate to allow congressional participation in executive branch matters.
Beyond the focus on FSOC's decision-making process, some of the harshest criticisms from Republican lawmakers and industry trade groups have been directed at the Consumer Finance Protection Bureau, another creation of Dodd-Frank. But pre-existing federal agencies like the SEC and the Commodity Futures Trading Commission have not been immune to the challenges posed by the law.
Often times, the agencies find themselves criticized for both their implementation of rules and delays in the rulemaking process, with the latter leading to uncertainty for companies trying to comply with forthcoming regulations.
As of July 1, regulatory agencies have missed 45 percent of required rulemaking deadlines, according to a monthly Dodd-Frank progress report from Davis Polk, a New York-based law firm. The SEC has missed more deadlines than bank regulators and the CFTC, said the report.
"Progress will ultimately be measured based on whether we have implemented rules that create a strong and effective regulatory framework and stand the test of time under intense scrutiny in rapidly changing financial markets," SEC's White said in a July 17 statement. "The overarching objective of all of the regulators must be to help safeguard our economy and investors from another financial crisis."
Almost one-quarter of required rules have yet to be proposed, according to Davis Polk, suggesting there's still time to shape those outcomes. For lawmakers, that means using the power of the purse.
Last week the Republican-controlled House passed an annual appropriations bill that would cut funding to regulatory agencies implementing aspects of the Dodd-Frank law, the Senate is unlikely to incorporate those provisions in any related spending bill that comes out of that Democratically-controlled chamber.
Just as it took a Democrat-led Congress to pass the Dodd-Frank bill back in 2010, many Congress-watchers don't foresee significant legislative changes to the law unless Republicans take back the Senate in the November midterm elections. Even then, President Barack Obama could wield his veto pen to help prevent a partial dismantling of the law during his last two years in office.
But unlike the Affordable Care Act, commonly referred to as Obamacare, few Republican lawmakers pushing for the wholesale repeal of Dodd-Frank. Instead, they're aiming to increase congressional oversight of the CFPB and to declare a temporary moratorium on designating nonbanks systemically important financial institutions.
For some critics, one of Dodd-Frank's biggest shortcomings is what it didn't even set out to do.
"The proximate cause of this stuff was the mortgage-backed securities," said Norbert J. Michel, a research fellow in financial regulations at the Heritage Foundation in Washington. "They just completely let that one go. All the stuff that they did, which was quite a bit, they barely touched the Fannie and Freddie issue."
Fannie Mae and Freddie Mac, both government-sponsored entities, back or hold about half of the nation's $11 trillion in outstanding mortgage debt, according to the Congressional Budget Office. The two agencies have been under federal conservatorship since September 2008.
A bipartisan effort in the Senate this year to wind down Fannie and Freddie fell apart in May when legislation approved 13-9 by the Banking Committee lost the support of Democratic panel members such as Chuck Schumer of New York and Elizabeth Warren of Massachusetts.
Like Dodd-Frank, a significant overhaul of housing finance agencies might require one party controlling both chambers. That, or another financial crisis.