Railroads Playing Nice with DOT on Crude by Rail Rules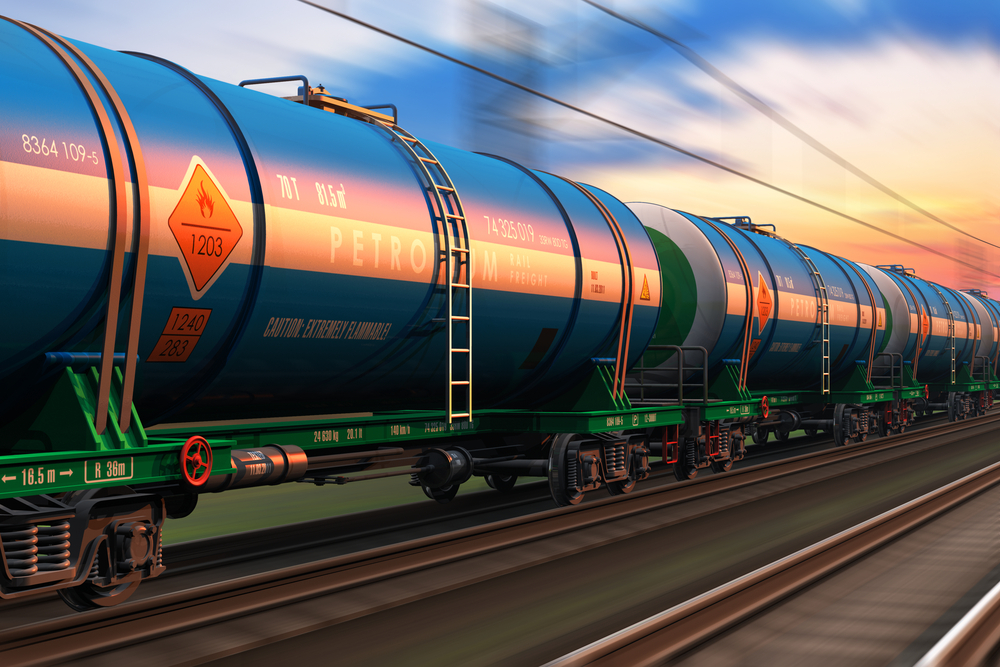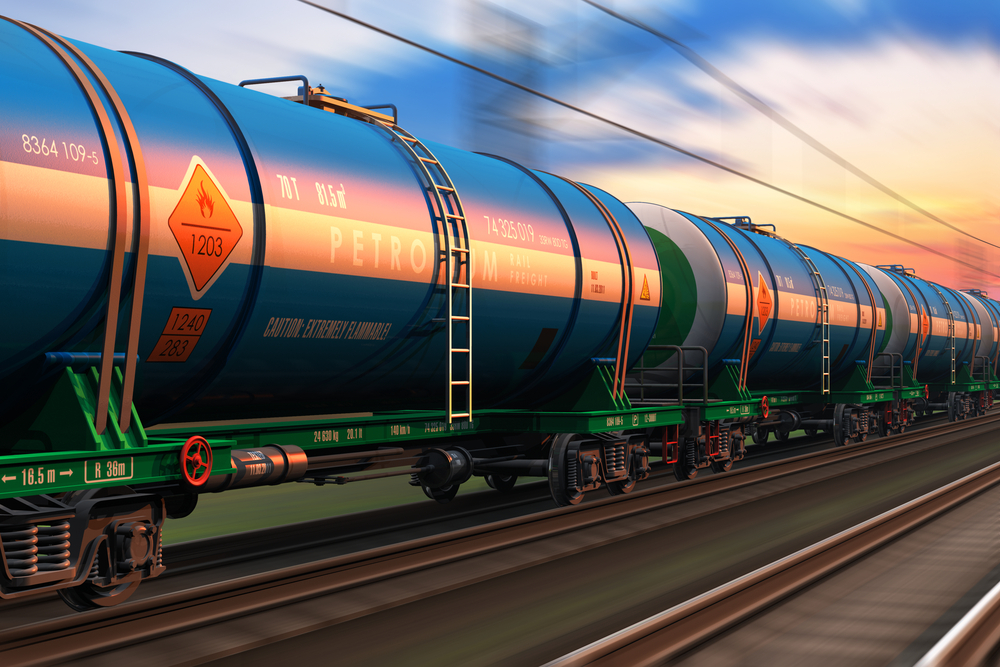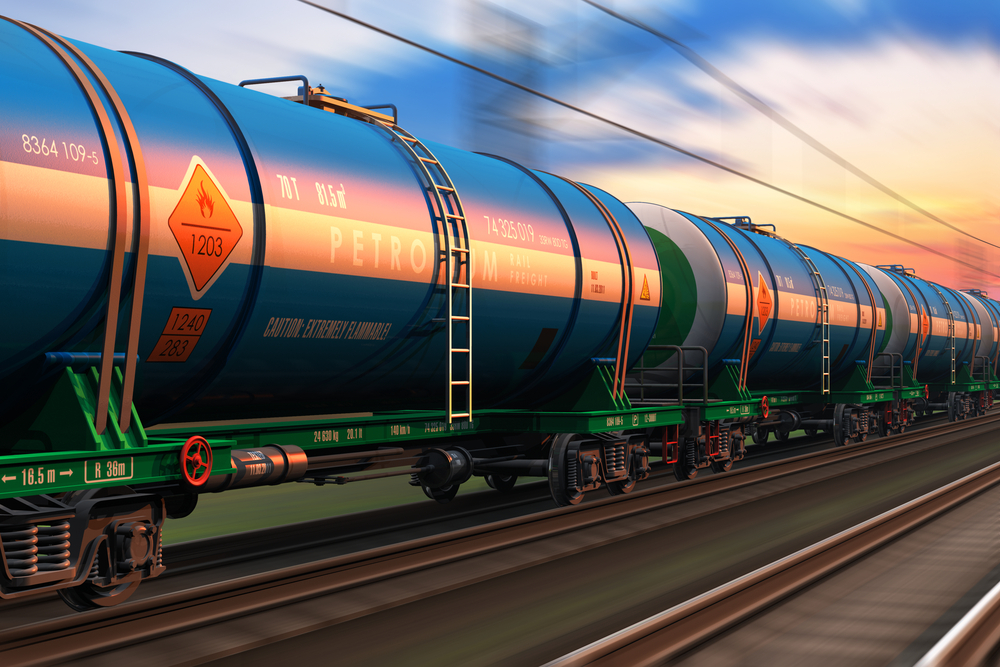 As the American oil boom continues, so does the number of railroad cars carrying those explosive liquids across the country.  At the same time transporting crude by rail is increasing and moving closer to cities, the number of derailments are also going up.  That has Washington officials motivated to impose more regulations on an industry that has both implemented and been dealt with a number of new safety rules in the last decade.
But the American public isn't wholly convinced that moving crude by train is dangerous, according to Morning Consult polling. Voters are split on how safe transporting oil by train is:
A slight plurality (49 percent) of voters say that transporting oil by train is "very safe" or at least "somewhat safe." 43 percent say it's unsafe. There is little partisan split on this matter, but a large majority (58 percent) of Independents agreed crude by rail is safe.
Railroads are regulated by the federal government. They are also required to operate as "common carriers," meaning they can't refuse to ship hazardous materials.
Highlighted by the catastrophic Lac-Mégantic derailment, a runway train incident that killed 47 people last year, accidents involving trains carrying crude oil have become a top concern for the railroad industry and rule makers.
In urban areas – which regulators are focusing on given the potential to hurt more people – just 27 percent say crude by rail is safe.
According to the Pipeline and Hazardous Materials Safety Administration, there were five accidents in 2013 involving trains carrying highly hazardous flammable material, and five to date in 2014. The rise of incidents is partially due to the sheer volume of crude being shipped by rail.
But while accidents involving crude have skyrocketed along with the volume of oil being shipped by rail, overall railroad accidents and injuries are down, according to the Association of American Railroads.
In the last decade, the railroad industry has implemented a number of voluntary measures that aim to improve safety. Shippers and freight companies also recently agreed to self-imposed safety measures, including speed restrictions and agreements to inspect rail more often.
But those efforts have not satisfied the federal government. The DOT proposed several new regulations to further reduce the risk of transporting flammable materials, including new standards for car thickness, tighter speed restrictions, new breaking systems, improved communication with state emergency response teams, better routing risk assessment, and new classifications for mined gases and liquids.
Industry does not support all of these proposals. But they do want to play nice with regulators in hopes of avoiding more costly rules like Positive Train Control, a requirement that the Government Accountability Office says could cost rail providers up to $22 billion. The industry is pushing back against specific provisions, in particular requirements for updated brake systems.
Union Pacific, which operates the largest network of trains in the U.S., is unhappy with the breaking requirements. "Electronically controlled pneumatic brakes are not a feasible requirement because they do not deliver significantly greater safety benefits than distributed power," said the company in a comment.
Another Western railroad, BNSF issued similar comments: "ECP brake's benefits in the context of avoiding the spillage or ignition of flammable liquids moved by rail do not come close to justifying the costs, complexity and lost productivity."
There are questions on whether the DOT's regulations truly address the root causes of accidents. Derailments happen for a lot of reasons, including car failures, track failures, and human error. But speed, for example, may not be a significant factor in accidents. At least three accidents this year occurred on trains travelling at 10 mph or less. Another, in Lynchburg, Virginia, happened while the train was going 24 mph. Yet most proposed regulations are targeting speed restrictions in the range of 40 mph.
But despite some dissatisfaction with components of the new rules, voters still believe the federal government should be responsible for regulating the transportation of oil.
A plurality of voters (40 percent) said the federal government should be dealt the most responsibility to regulate the transportation of oil, more than twice as much as support than any other option. Interestingly, younger voters (ages 18-29) chose giving the responsibility to oil companies over the federal government by a margin of 32 to 26 percent.
Other pending federal rules include the Response Act, a bill championed by N.D. Sen. Heitkamp (D), which further address safety concerns by establishing a subcommittee under FEMA to address emergency responses to oil train accidents.
Final rules from the DOT are expected early next year.
*This post was updated to clarify the types of rail accidents reported by the Pipeline and Hazardous Materials Safety Administration.