Carbon Emissions Rules May Be Decided By Courts, Not Congress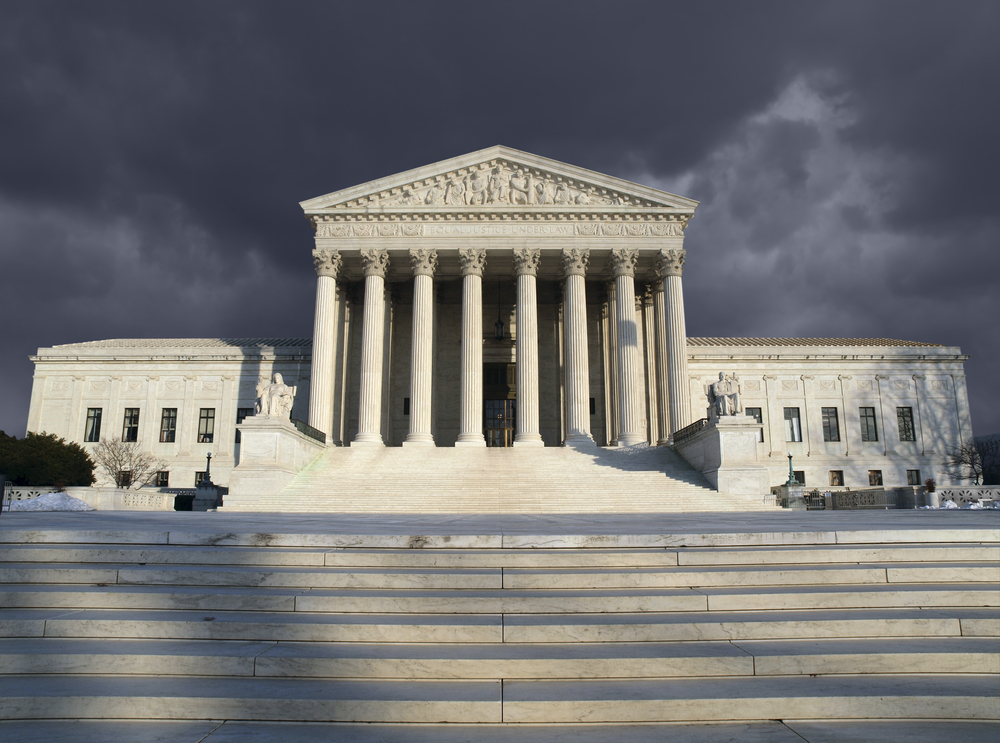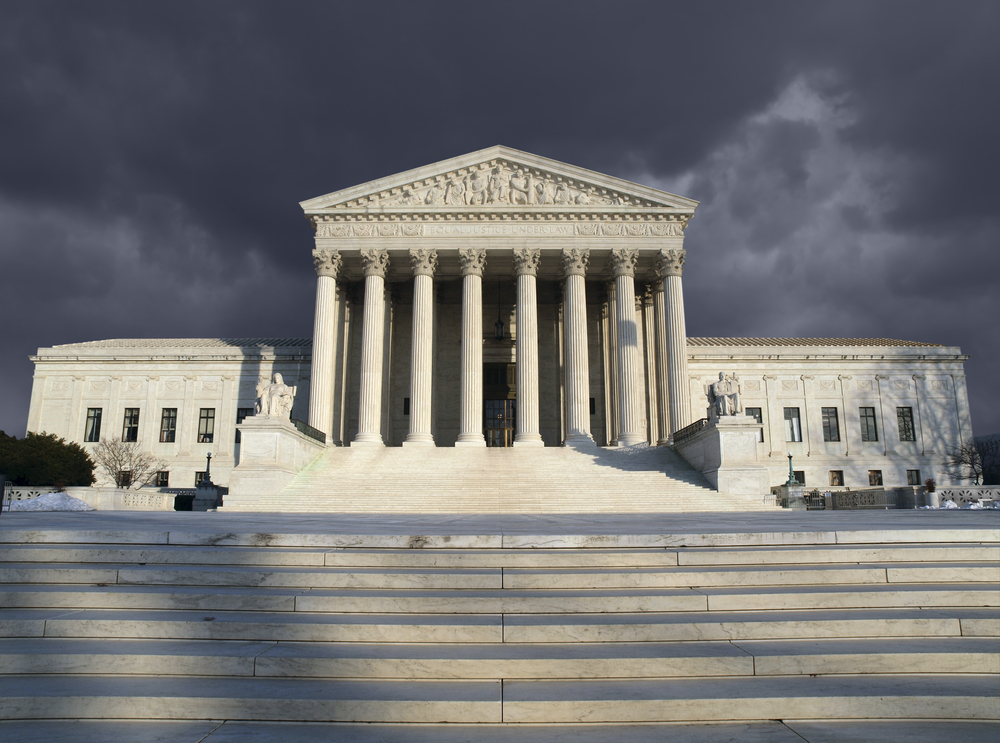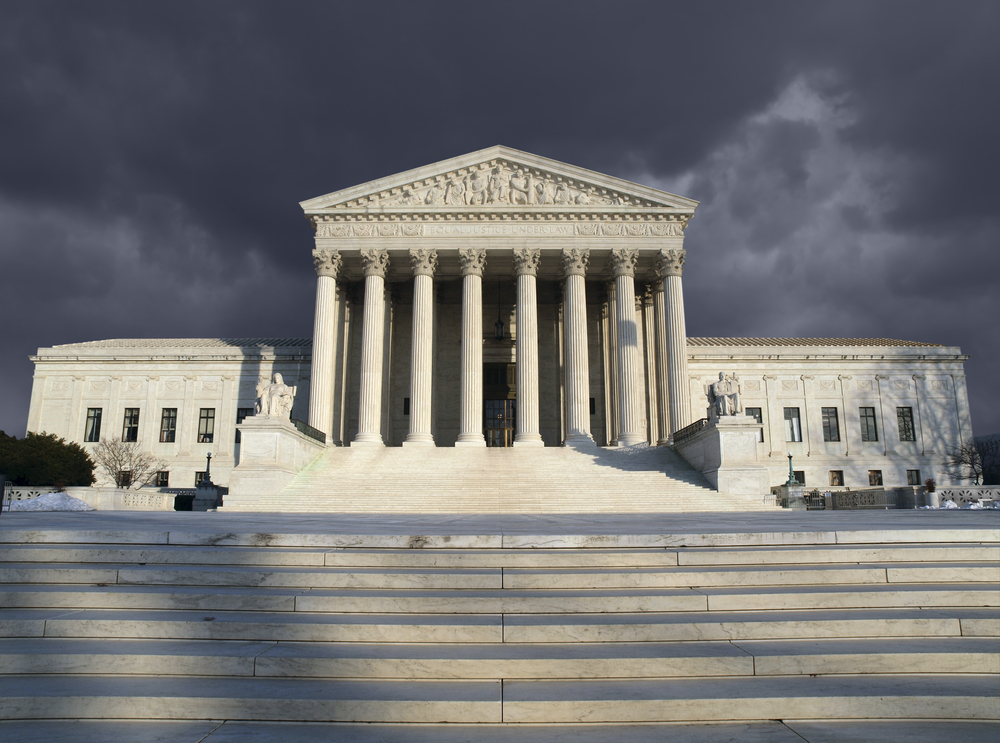 Republican lawmakers have vowed to take on the Environmental Protection Agency's carbon emissions rules with their majority in Congress next year. But that's not necessarily what keeps proponents of the Clean Power Plan up at night; it's the courts.
As with every major EPA doctrine, opponents are gearing up to file suit against the regulations that seek a 30 percent reduction in carbon emissions from power plants by 2030. The ensuing legal battle could quickly ascend to the U.S. Supreme Court.
Once the EPA releases its final CPP rules in early June, challengers will have 60 days to file suit in the D.C. Circuit Court. The long list of plaintiffs is likely to include several states and energy trade associations. The proposed rules alone prompted a dozen states, including Nebraska and West Virginia, to fire the opening salvos.
And while incoming Senate Majority Leader Mitch McConnell of Kentucky has said GOP lawmakers will fight the CPP, congressional Republicans may find themselves watching from sidelines since they lack a veto-proof majority.
Challengers are expected to question whether the EPA's rules go beyond the agency's traditional authority of regulating individual stationary sources of pollution such as power plants. In the proposed CPP rules, states would have some flexibility in how they meet the targets set by the federal agency. To meet those benchmarks, the EPA has identified a list of approved measures, which includes: using natural gas technology to displace new coal generation; drastically improving infrastructure; improving energy efficiency; and avoiding the retirement of existing nuclear plants. But the targets are so stringent, opponents argue, that states would need to look beyond regulating emissions from power plants to meet the requirements.
The EPA has the authority to regulate emissions from new and existing power plants under the Clean Air Act, but it can't use specific provisions of the law to regulate entire sectors of the economy, according to Roger Martella, an environmental attorney at Sidley Austin LLP. That detail, he said, could be the tipping point for judges.
Rishi Garg, general counsel and principal researcher for the National Regulatory Research Institute, put it another way: "Is putting everything in a state plan and making that federally enforceable – is that reasonable?"
The EPA said its approach leads to greater emissions-reductions at lower costs. But it will be up to the federal courts to decide if that's within the agency's authority.
Also at stake is the CPP's potential effect on new coal-fired power plants regulated under the Clean Air Act. It's not cost-effective to put all those controls on new plants, Garg said in an interview, and most analysts expect the EPA's plan will kill any opportunity for new coal power – the dirtiest, but also most relied on source of electricity.
For existing coal-fired power generators regulated under the Clean Air Act, the proposed CPP lists carbon capture and storage as a demonstrable measure to meet compliance targets. That, too, has some states up in arms because the process isn't yet a viable option for power plants, Garg said.
Giving coal the boot is also controversial in the sense that the proposed rules ramp up some resources at the expense of others, an argument akin to the oft-heard line from policy makers that the government shouldn't be picking winners and losers in the marketplace.
The EPA is set to review millions of comments after the Dec. 1 deadline, giving the agency an opportunity to alter the rules before the final ones are issued on June 2.
"There's a good chance that the EPA can be persuaded to make some substantial changes to the rule that would not only make it a lot better, but would probably make it less subject to modification by the court," Joe Nipper, senior vice president of government relations at the American Public Power Association, said in an interview.
One of those changes could be adding some sort of re-look mechanism for states that fail to meet their targets on time, so that they wouldn't be dealt a federal plan in lieu of their state plan.
A state that submits a plan and acts in good faith, but has its plan thwarted due to circumstances beyond its control should not be punished, said Nipper, whose organization opposed the proposed rules.
The American Public Power Association also wants changes made to the 2020 intermediate timeline for the CPP, which will require some states to frontload their reductions. Under the proposed structure, a state like Arizona would have to reduce its emissions by 52 percent, compared to 2012 levels, by 2030, but with an interim goal of 49 percent by 2020, according to data from the Natural Resources Defense Council.
Both supporters and opponents of the proposed rules share the view that if the EPA incorporates some of the feedback on major points of contention, it could change the optics of the case. Those changes might even deter potential legal challenges and tilt the courts, which have been understanding of difficulties associated with regulating pollutants, in the EPA's favor.
But those same opponents and supporters differ on whether the EPA has precedent on its side. Proponents say past EPA rules, like acid rain regulations and pollution trading among sources, show the agency has the authority to set state guidelines. Opponents disagree, saying a stricter interpretation of the Clean Air Act is required.
From a legal perspective, one thing the EPA has going for it is that addressing climate change has been affirmed by federal courts to be an appropriate policy directive. The EPA is expected to draw on those findings when it defends itself against CPP lawsuits.
Yet, while most experts expect the proposed rules to remain partially intact, a sense of doubt remains concerning the final regulatory landscape after everyone has their day in court.
"The uncertainty is real and it's certainly a factor," Kyle Danish, a partner at Van Ness Feldman LLP, said in an interview.
With challenges from the Capitol to the courtroom, and with the rules not yet finalized, some states are taking a wait-and-see approach.
The CPP is undoubtedly complex, Danish said, and states "have to in a sense construct such an elaborate edifice to implement the rule that there is considerable risk in standing by to wait until all of those uncertainties are resolved."
Still, the significance of the comment period, which was extended from Oct. 16 to Dec. 1, is considered beneficial to all interested parties.
"There's a lot of commonality about the changes that people would like to see," Nipper said, such as longer timelines to meet targets. He said the fact that states "are asking for these changes carries a lot of weight at EPA."
Either way, the courtroom battles should get resolved before President Obama leaves office in January 2017, according to legal analysts. And most industry stakeholders agree that a quick resolution is in everyone's interest.
"The more unsettled it is, the more uncertainty there is, and that creates risk," Nipper said. "Risk costs money, and consumers will be the ones who ultimately pay for that."