Finance in 2014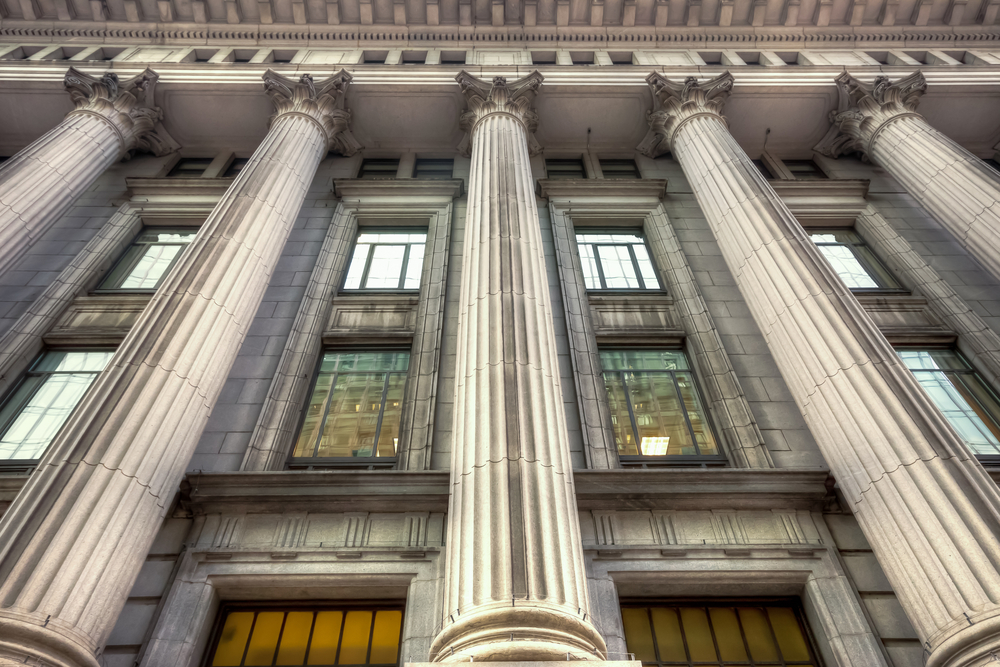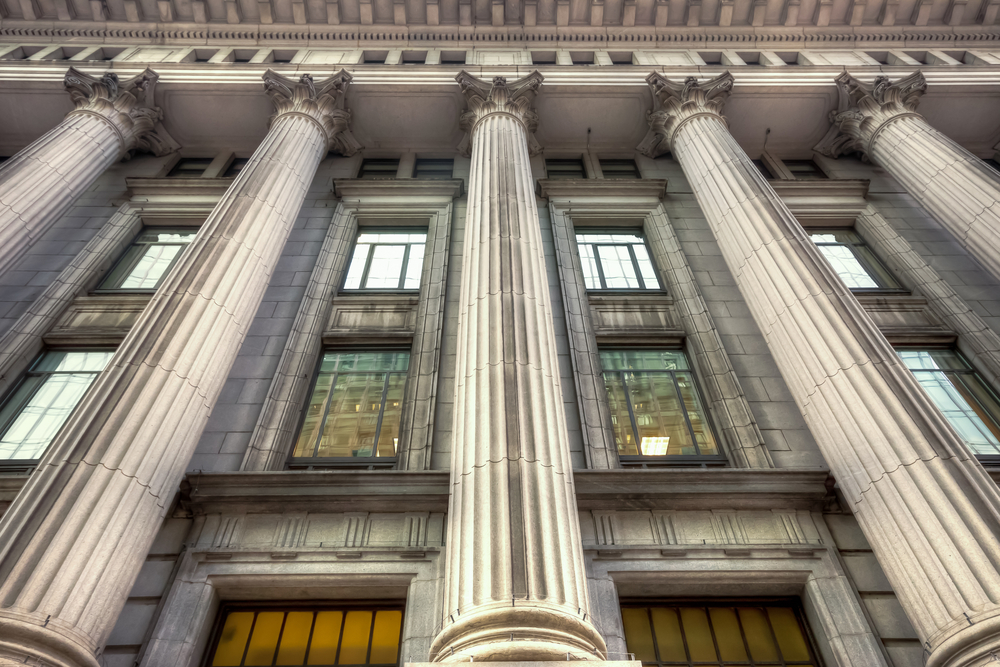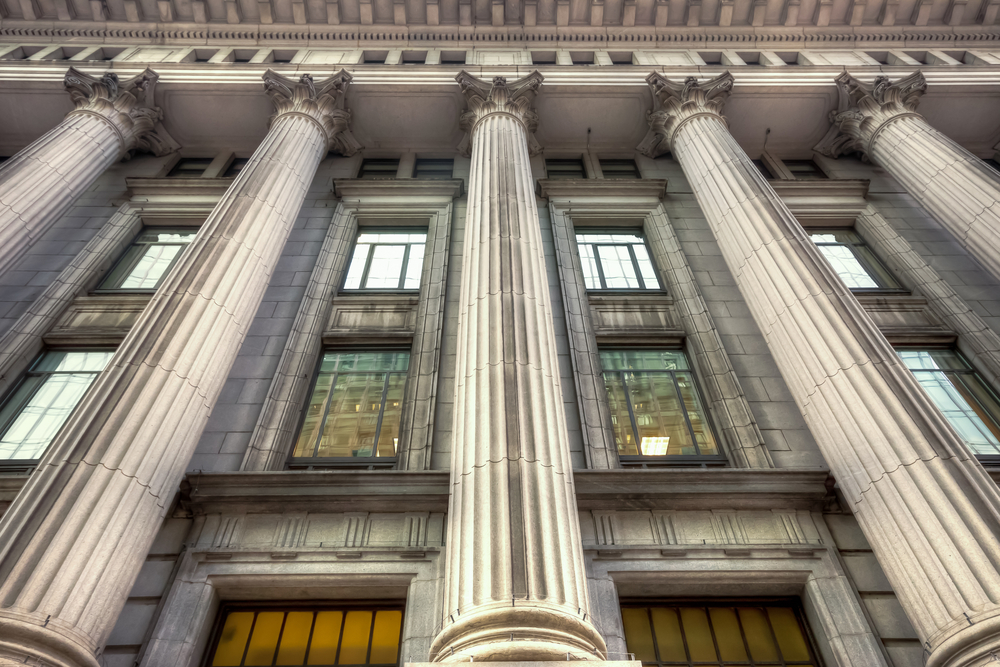 Financial regulation in the U.S. saw some major changes this past year, from decisions about how to regulate bitcoin to an expansion of firms deemed systemically important financial institutions. Below you'll find a description of the biggest developments in 2014, as well as links to some of the most-read stories on each topic.
9) Regulating Bitcoin
Bitcoin continued its move away from guilt-by-association ties to online drug marketplaces and into more mainstream venues. Industry experts say an estimated 80,000 businesses worldwide now accept bitcoin. As a frame of reference, the mobile payment system Apple Pay can be used at approximately 200,000 businesses. However, public acceptance of the virtual currency has drawn increased scrutiny from regulators at both the state and federal level. The tidal wave gained momentum in March when the Internal Revenue Service said it would treat bitcoin as property, such as stocks, instead of currency. In July, New York became the first state to propose bitcoin regulations in the form of a BitLicense. At the federal level, Commodity Futures Trading Commission Chairman Timothy Massad this month said his agency has the authority to oversee swaps and derivatives of all virtual currencies, including bitcoin.
Bitcoin enthusiasts decry governmental attempts to regulate a virtual currency that many supporters use so that they can operate outside the realm of traditional finance. But others who are trying to bring bitcoin to the masses welcome regulation, saying it legitimizes the virtual currency. Besides the introduction of a measure by outgoing Rep. Steve Stockman (R-Texas) that would have imposed a five-year moratorium on bitcoin regs, Congress has remained largely silent on the issue, instead allowing federal agencies to take the lead on defining the government's role in overseeing the virtual currency.
The Wall Street Journal: IRS Says Bitcoin Is Property, Not Currency
The New York Times: NY Proposes First State Regulations for Bitcoin
Coindesk: CFTC oversees Bitcoin derivatives
8) Cyber Attacks and Data Breaches
This past year saw an increase in the number of high-profile data breaches in the U.S. commercial sector and in the types of industries targeted. While most of the identity theft in recent years has focused on companies such as Target and Home Depot, Wall Street firms also found themselves victims of cyber attacks. JPMogan Chase & Co. in August disclosed that hackers accessed contact information for 76 million households, making it the biggest known cyber breach of a financial institution.
The attack prompted JPMorgan and other big banks to boost spending to combat cybersecurity. Additionally, bank examiners at the state and national level are now being trained to determine whether lenders are taking appropriate steps to protect their institutions from hackers. Congress also attempted to offer a solution to the problem in the form of legislation that would have allowed information-sharing between the federal government and corporations in an effort to guard against large-scale attacks. A House-passed version did not advance in the Senate after privacy advocates such as Sen. Ron Wyden (D-Ore.) raised concerns that a related measure approved by the Senate Intelligence Committee would cede too much personal information to corporations and security agencies. While some Wall Street banks want to see some kind of cybersecurity measure taken up in the new Congress, community banks and credit unions also want lawmakers to craft a narrower bill, one that would require higher security standards at places such as Target and Home Depot so that lenders aren't carrying the financial burden of issuing new credit and debit cards following data breaches at retailers.
Reuters: U.S. states probe Home Depot data breach, senators seek FTC investigation
The Hill: Banks: Lack of retail regs raises risk of hacking
The New York Times: Banks' Lawsuits Against Target for Losses Related to Hacking Continue
7) White House Nominee for Treasury Position Opposed by Democrats
In a rare intraparty rift, some Senate Democrats broke ranks with the White House in November by saying they would oppose President Barack Obama's nomination of Antonio Weiss for under secretary of domestic finance at the Treasury Department. Weiss is global head of investment banking at Lazard Ltd. and has played an integral role in facilitating some of the corporate inversions that allow U.S. companies such as Burger King to move their headquarters abroad and avoid paying taxes to the Internal Revenue Service. The Democratic opposition, which has been led by Sen. Elizabeth Warren and Sen. Richard Durbin, now includes some Republican senators and threatens to both embarrass the White House and put corporate inversion legislation back on the agenda next year, at least when it comes to a potential rewrite of the business tax code. Weiss has yet to receive a confirmation hearing.
Talking Points Memo: Unholy Alliances: Will the Tea Party Join Sen. Warren's Treasury Crusade?
The Washington Post: Elizabeth Warren vs. Weiss and the use of corporate inversions
6) New York Fed Accused of Cozy Relationship with Wall Street
The Federal Reserve Bank of New York, which is responsible for regulating Wall Street banks, came under fresh scrutiny in September after the release of secret recordings made by a former Fed examiner who said she encountered resistance from superiors when attempting to monitor firms such as JPMorgan Chase & Co. The tapes suggested a cozy relationship between some regulators and the financial services industry and contributed to criticism of lax federal oversight.
The news prompted congressional hearings in November and legislation sponsored by Sen. Jack Reed (D-R.I.) that would require a Senate confirmation process for the New York Fed president. While the Senate never acted on Reed's bill, a proposal from a Democratic lawmaker for more congressional oversight of the central bank does not bode well for the Fed heading into the 114th Congress. House Republicans, as well as some GOP senators, have been calling for an audit of the Fed, a move that would threaten the bank's long-standing independence from political influence.
ProPublica: Secret Tapes Hint at Turmoil in New York Fed Team Monitoring JPMorgan
The Wall Street Journal: Lawmaker Seeks More Oversight of New York Fed President
Politico: 'Audit the Fed' to make comeback next year
5) Efforts to Overhaul Fannie Mae and Freddie Mac Fail in Congress
Congressional action aimed at winding down Fannie and Freddie peaked and then faded in May with a Senate Banking, Housing and Urban Affairs Committee vote on a bipartisan measure authored by panel chairman Tim Johnson (D-S.D.) and ranking member Mike Crapo of Idaho. While the committee approved the bill 13-9, opposition from key Democrats such as Sen. Chuck Schumer of New York and Sen. Elizabeth Warren of Massachusetts meant Majority Leader Harry Reid of Nevada was reluctant to bring the measure to the full Senate for a vote. The two government-sponsored enterprises also created headaches beyond Congress. An unexpected court ruling in September resulted in the loss of millions of dollars for hedge funds and other firms such as Bruce Berkowitz's Fairholme Capital. The investor were a group of about 20 firms that sued for a share of the GSE's $33 billion profits, but a U.S. district judge rejected the claims, saying the U.S. Treasury has first dibs on Fannie-Freddie earnings.
Near the end of the year, Fannie and Freddie detailed a low-down-payment mortgage program for first-time and low-income homebuyers who have high credit scores. While the 3-percent down payment could help borrowers who'd otherwise face costlier Federal Housing Administration loans, critics say the move is reminiscent of the loose lending standards pre-2008. This month also saw Federal Housing Finance Agency Director Mel Watt asking Fannie and Freddie to begin allocating funds to housing trust funds, a move that House Financial Services Committee Chairman Jeb Hensarling and fellow GOP lawmakers called irresponsible. Republicans argue that GSEs should utilize income to payback taxpayers, while some Democrats applauded the decision, saying it will aid needy American families in obtaining housing.
Politico: Senate Banking approves bill to end Fannie Mae, Freddie Mac
Bloomberg News: Fannie Mae, Freddie Mac Plunge After Court Ruling on Profit
The Wall Street Journal: Fannie, Freddie and FHFA Detail Low Down-Payment Mortgage Programs
4) Dodd-Frank Rollback Provision Inserted into Spending Bill
Congress avoided a government shutdown in mid-December when lawmakers passed a $1.1 trillion spending measure that President Barack Obama later signed into law. But the process wasn't without some Washington drama and a fight over an unlikely issue: Dodd-Frank. Wall Street lobbyists successfully inserted a provision that repeals part of the 2010 law that would've required banks to separate out a portion of their derivatives operations to their subsidiaries. Financial firms had been trying for years to see legislative action on that front.
But with the victory came some congressional scrutiny, especially from progressive Democrats. For those who didn't already know Sen. Elizabeth Warren's views on Wall Street, her perspective became crystallized as she criticized big banks, and fellow lawmakers, for making changes to the landmark financial reform law of 2010. Warren's stance renewed efforts among some liberal groups to call on her to enter the 2016 presidential race.
Reuters: House narrowly passes spending bill, averts government shutdown
American Banker: Why Citi May Soon Regret Its Big Victory on Capitol Hill
3) SIFI Designations Broadened and Narrowed
The Financial Stability Oversight Council came under renewed scrutiny from Republicans this year when the panel created by the Dodd-Frank law cast a wider net for firms it deems systemically important financial institutions. Insurer MetLife is the latest non-bank to be labeled a SIFI, putting it in the company of American International Group and under the supervision of the Federal Reserve.
What are the criteria for designating a firm a SIFI? That's one question that united some Democrats with their Republican counterparts, leading to the introduction of bipartisan legislation in July that would require FSOC to give companies advance notice of their possible SIFI designation. In October, FSOC said it would review its overall process for labeling firms as 'systemically important.' Insurers scored a bigger victory in December when President Barack Obama signed into law a bill that tweaks Dodd-Frank by giving the Federal Reserve more flexibility when setting capital standards for insurance companies. But FSOC may now be setting its sights on asset managers. Just this month the council said it's seeking public comment on whether that industry's activities could pose a threat to the U.S. financial system.
Bloomberg News: House Passes Bill to Ease Dodd-Frank Rules for Insurers
The Wall Street Journal: U.S. Regulators to Review 'Systemically Important' Label Process for Financial Firms
The Wall Street Journal: MetLife Considers Challenging 'Systemically Important' Label
2) Republicans Win Midterm Elections
The November midterm elections tipped control of the Senate in favor of the Republicans, meaning the GOP will have majorities in each chamber for the 114th Congress. And while that's likely to result in more business-friendly legislation finding its way to the White House, not all sectors in the financial services industry are rejoicing. That's because the Senate Banking, Housing and Urban Affairs Committee will have new leadership on both sides of the dais. The chairman will be Sen. Richard Shelby (R-Ala.), a sometimes-harsh critic of Wall Street and one of the few senators who voted against the Troubled Asset Relief Program during the throes of the 2008 financial crisis, though he also opposed the Dodd-Frank bill in 2010. His Democratic counterpart will be Sen. Sherrod Brown of Ohio, who's considered a strong ally to community banks and credit unions.
Still, disagreements are sure to arise, especially on issues pertaining to the Consumer Financial Protection Bureau. Shelby is poised to spearhead Republican efforts to alter the agency's leadership structure by making it more like a five-member commission with members, similar to the Securities and Exchange Commission and the Commodity Futures Trading Commission. Those efforts would need to be coordinated with the returning chairman of the House Financial Services Committee, Rep. Jeb Hensarling of Texas. Congress-watchers are eager to see how the two will get along.
Bloomberg News: Consumer Unit Born of 2008 Crisis Would Be Shelby Target
Politico: Wall Street critic Sherrod Brown to be top Democrat on Banking
1) Legal Fees Pile Up for Banks
Bank fines piled up in 2014 as firms in the U.S. and abroad paid for activities new and old, such as improper safeguards for mortgage-backed securities leading up to the mortgage crisis and financial dealings with countries like Iran and Cuba. French bank BNP Paribas was fined a record $8.97 billion in June for sanctions violations, while Bank of America reached a record $16.65 billion settlement in August for its role in selling mortgage securities almost 10 years ago. In all, the Justice Department collected a record $24.7 billion in fines and penalties for fiscal 2014, boosted by payments from other banks such as JPMorgan Chase and Citigroup. Talks are already underway between prosecutors and several U.S. and foreign banks to resolve allegations of currency manipulation.
Still, many Wall Street critics say the Justice Department should be prosecuting executives, not just the companies they work for or low-level traders, as well as pursuing criminal charges in court instead of seeking civil lawsuits or agreeing to settlements. Outgoing Attorney General Eric responded to that criticism in September by saying his agency had launched criminal investigations for fraud against individuals, though he didn't offer any details. Prosecuting those cases may become the responsibility of Loretta Lynch, who in November became President Barack Obama's nominee to succeed Holder. She has yet to receive a Senate confirmation hearing.
Bloomberg News: BNP Paribas Posts Record Second-Quarter Loss on U.S. Fine
The Wall Street Journal: Record Bank of America Settlement Latest in Government Crusade
Reuters: U.S. Justice Dept. collects record $24 billion in penalties in fiscal 2014
The Washington Post: DOJ preparing criminal charges against Wall Street executives