SOTU: Real-Time Voter Reactions to Obama's Tax Remarks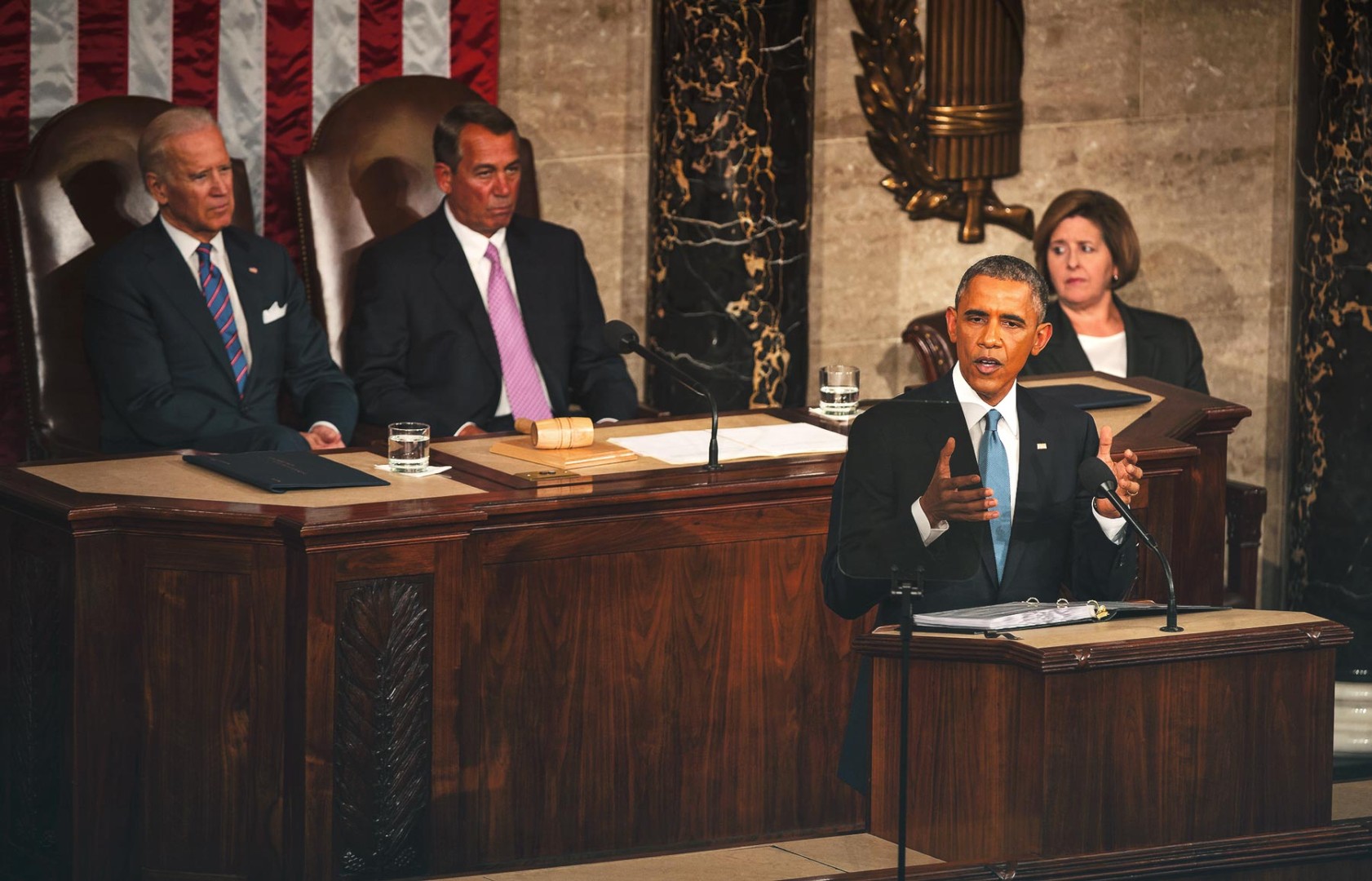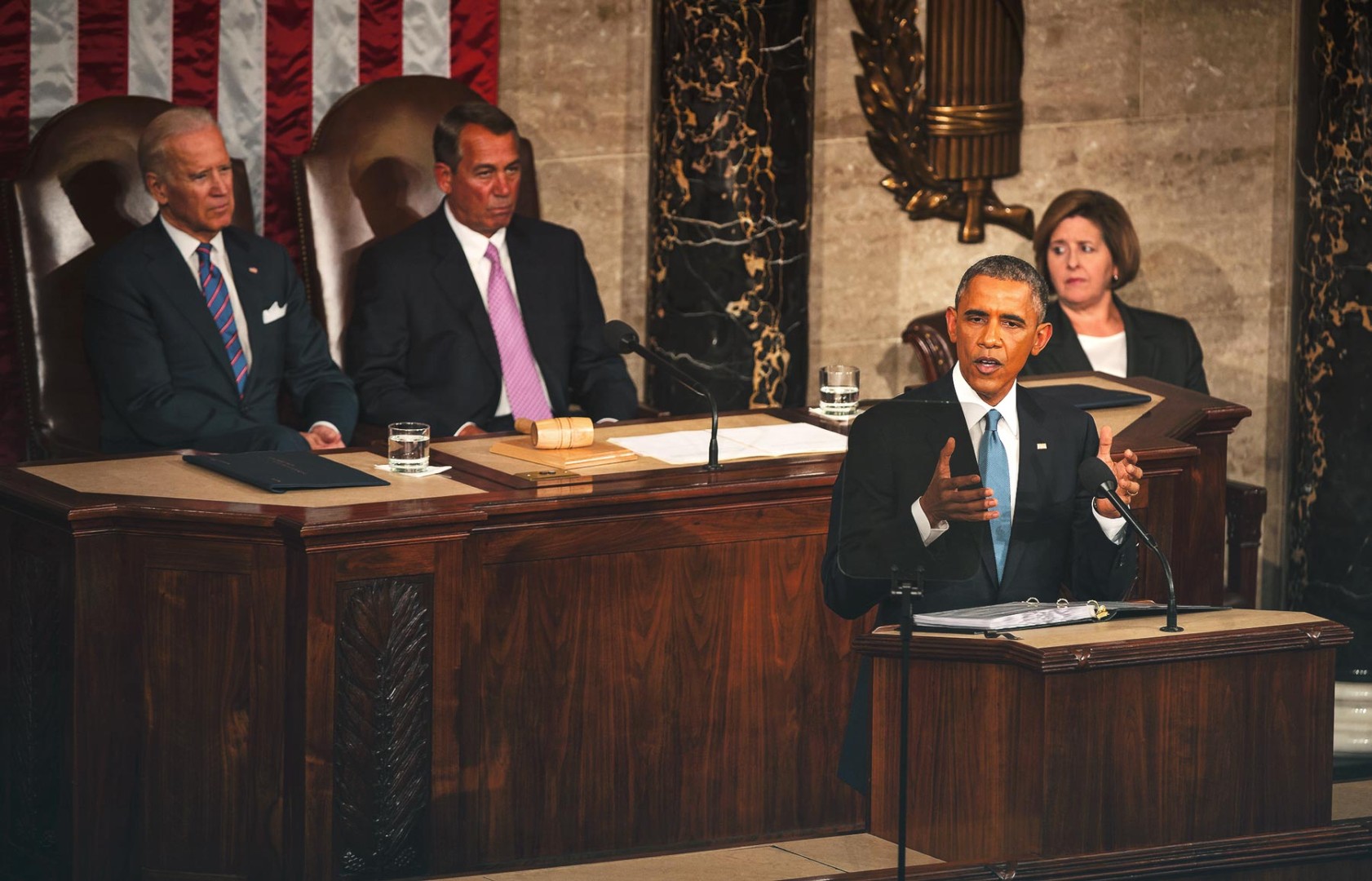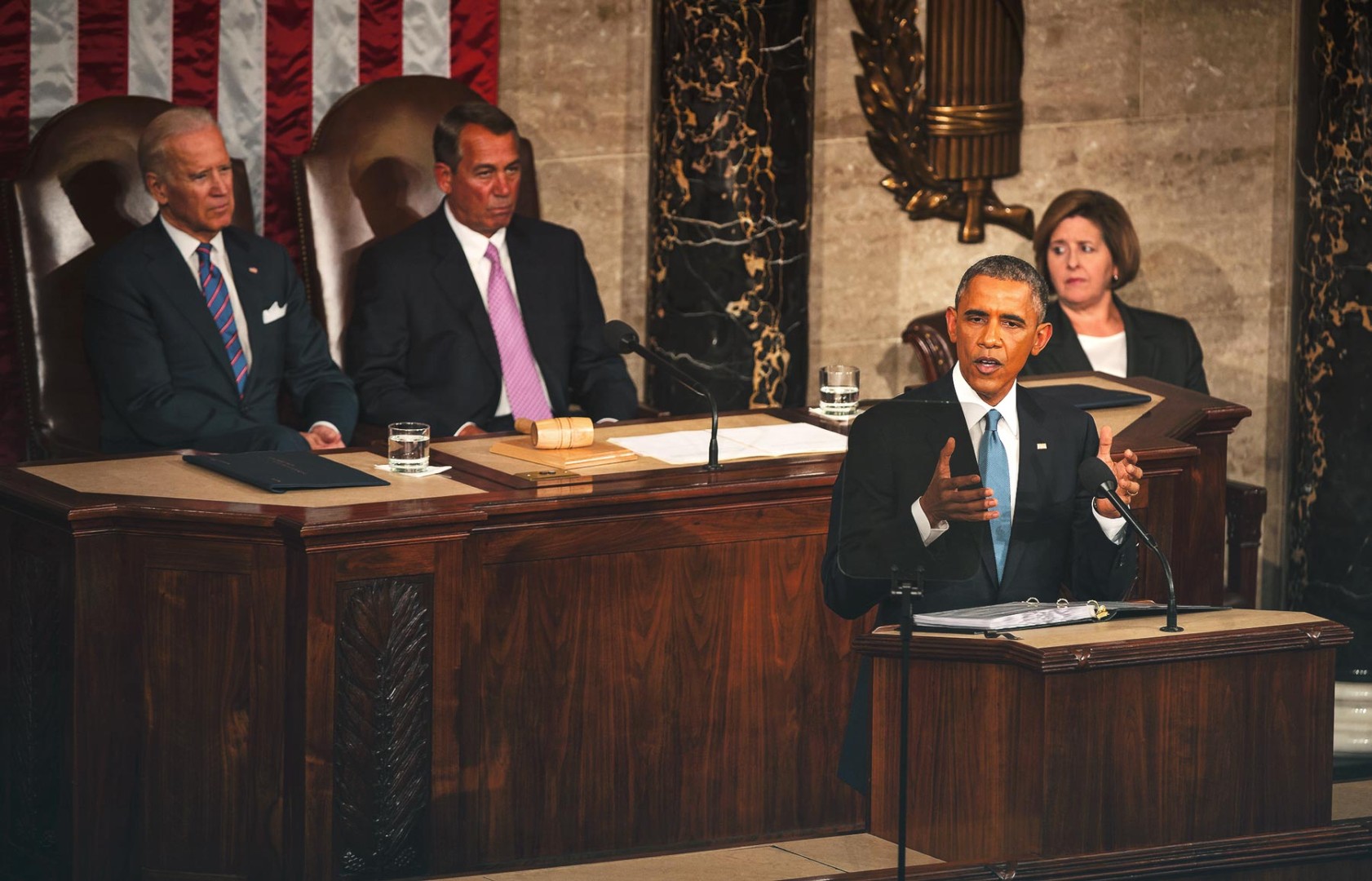 President Barack Obama used his State of the Union address to explain the economic philosophy behind his tax plan, but he stopped short of detailing specific proposals. That may have been a wise move, according to polling data and political experts.
A Morning Consult survey of voter reactions during the Jan. 20 address shows that despite public support for overhauling the U.S. tax code, there was a strong partisan divide when Obama spoke about the issue. Results from the survey were calculated using 30-second clips of Obama's State of the Union remarks, with participants using a mouse to register how they felt about the speech, with options ranging from "favorable" to "unfavorable."
In one segment, even though Republicans seemed unenthusiastic about Obama's remarks in the moment, 59 percent said they agreed with his statements after watching the clip.
The discrepancy between the real-time reactions of voters and their responses to questions posed after the fact may show that Obama is a polarizing enough force to elicit disapproval from Republican voters even when he says things they might generally agree.
Stephen Wayne, a professor at Georgetown University specializing in the American Presidency, said this phenomenon is known as presidential signaling.
"The political polarization we have in the United States today has caused most people to evaluate policy by whether they support or oppose the presidency," he said yesterday in an interview. "If an idea was proposed and it wasn't attached to the president's name, the idea itself would get more of a positive reaction."
Below is the first clip from the address, followed by how registered voters reacted.
As Obama spoke, Democratic and independent support for his statements increased. Republicans, on the other hand, disliked when Obama mentioned that some companies pay no taxes, but they later showed signs of supporting his comments about stopping corporate inversions.
In addition to tracking real-time reactions to the clip, the poll also asked respondents to indicate their general support for Obama's statements after watching the clip. Below is a breakdown of the responses:
Previous Morning Consult
polling
results show broad support among Republican voters for reforming the tax code, even if it includes raising taxes on the wealthiest Americans.
Presidential signaling, Wayne said, might also explain why Obama opted not to talk about the details of his tax plan and instead stuck to broad generalities.
"Any president today is viewed in a very partisan way," Wayne said. "It is the person and partisanship of the presidency that takes precedence over people's agreement or disagreement with the substance of the policy."
Stan Veuger, a resident scholar at the American Enterprise Institute who writes frequently about tax policy, said Obama's unpopularity is irrelevant in this case.
"Anything Obama touches is going to be unwelcome to a lot of Republicans, but I don't think it matters much," he said yesterday in a interview. "There are so many elements in what he proposed that Republicans in the House and Senate were never going to vote for. It doesn't matter who the spokesperson is."
Veuger said Obama's plan is to frame the debate around tax reform. "It's all much more with an eye on public discourse and the next presidential election than stuff that can actually pass," he said.
The Morning Consult survey asked respondents to repeat the same exercise for another segment of last week's State of the Union. Results were similar to the first clip.
Below are real-time reactions to the second segment.
Republicans responded indifferently around the 15-second mark, where there is a short peak before a drop-off in support as Obama mentions that middle-class economics means helping people afford childcare.
But yet again there is significant support for the president's statements in the post-viewing response:
The survey was conducted online from Jan. 22 through Jan. 25 among a national sample of 1,593 registered voters participated with a margin of error of plus or minus 2.5 percentage points.