Will New Regs Extinguish Explosive Derailments?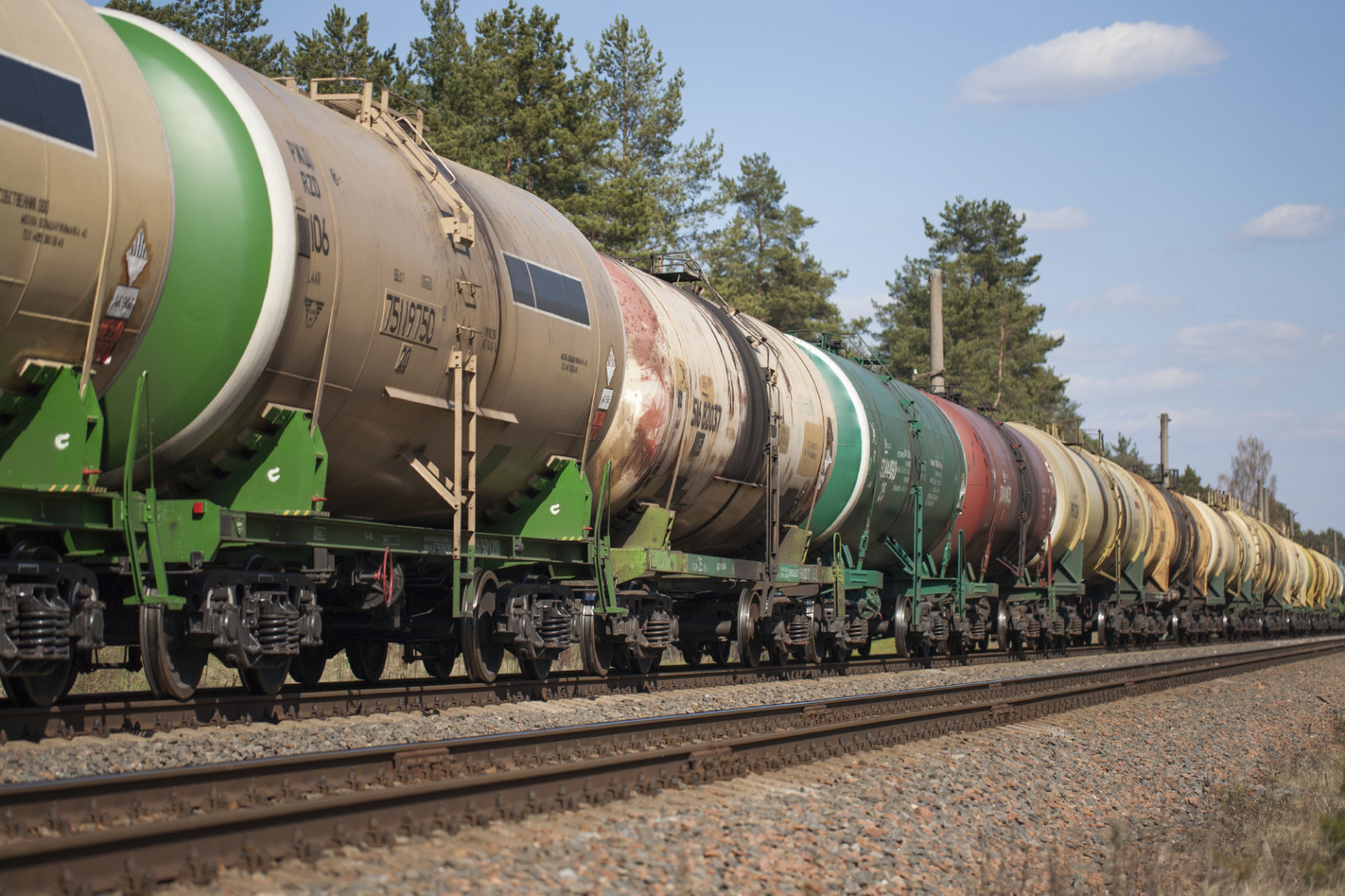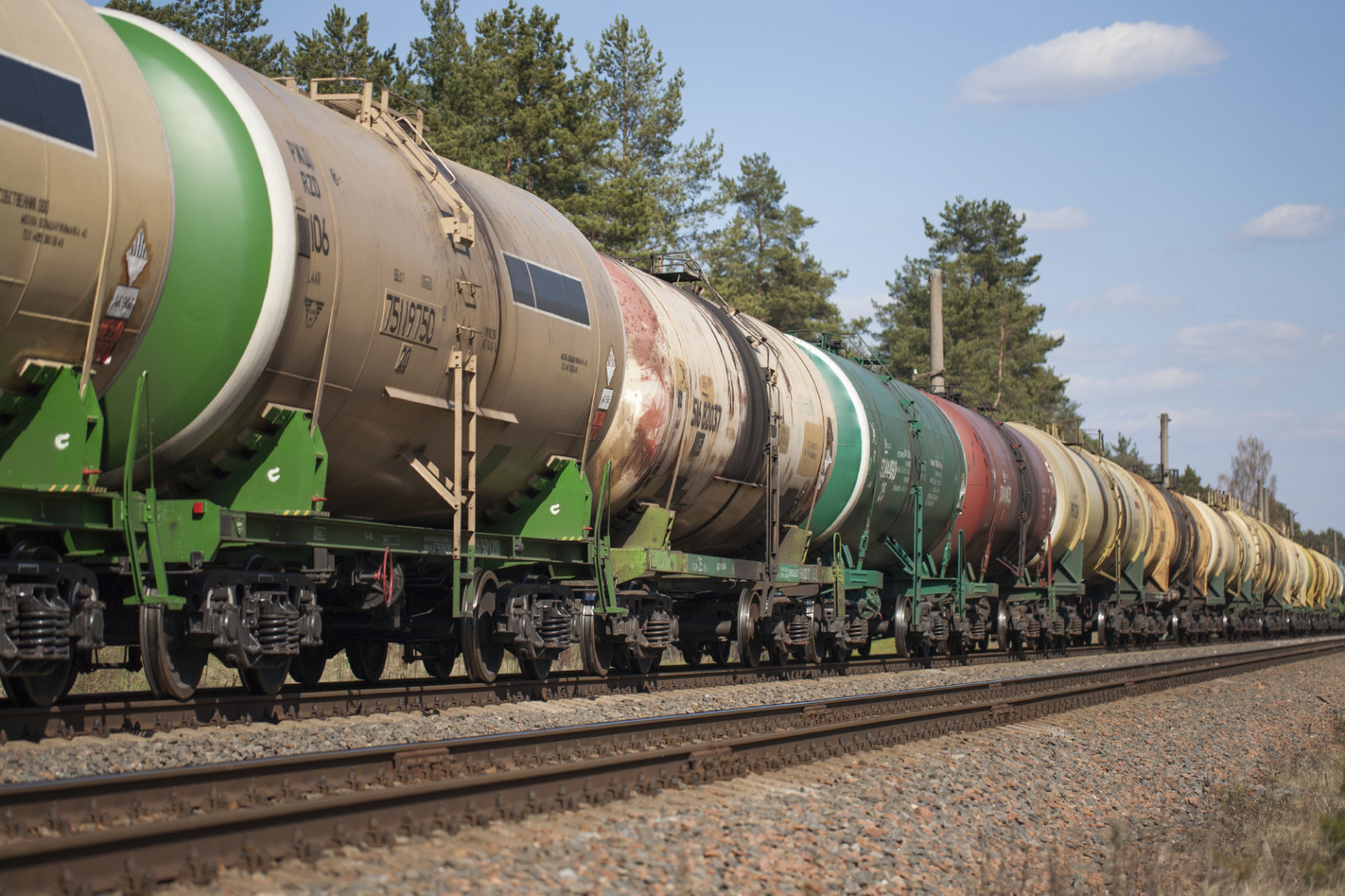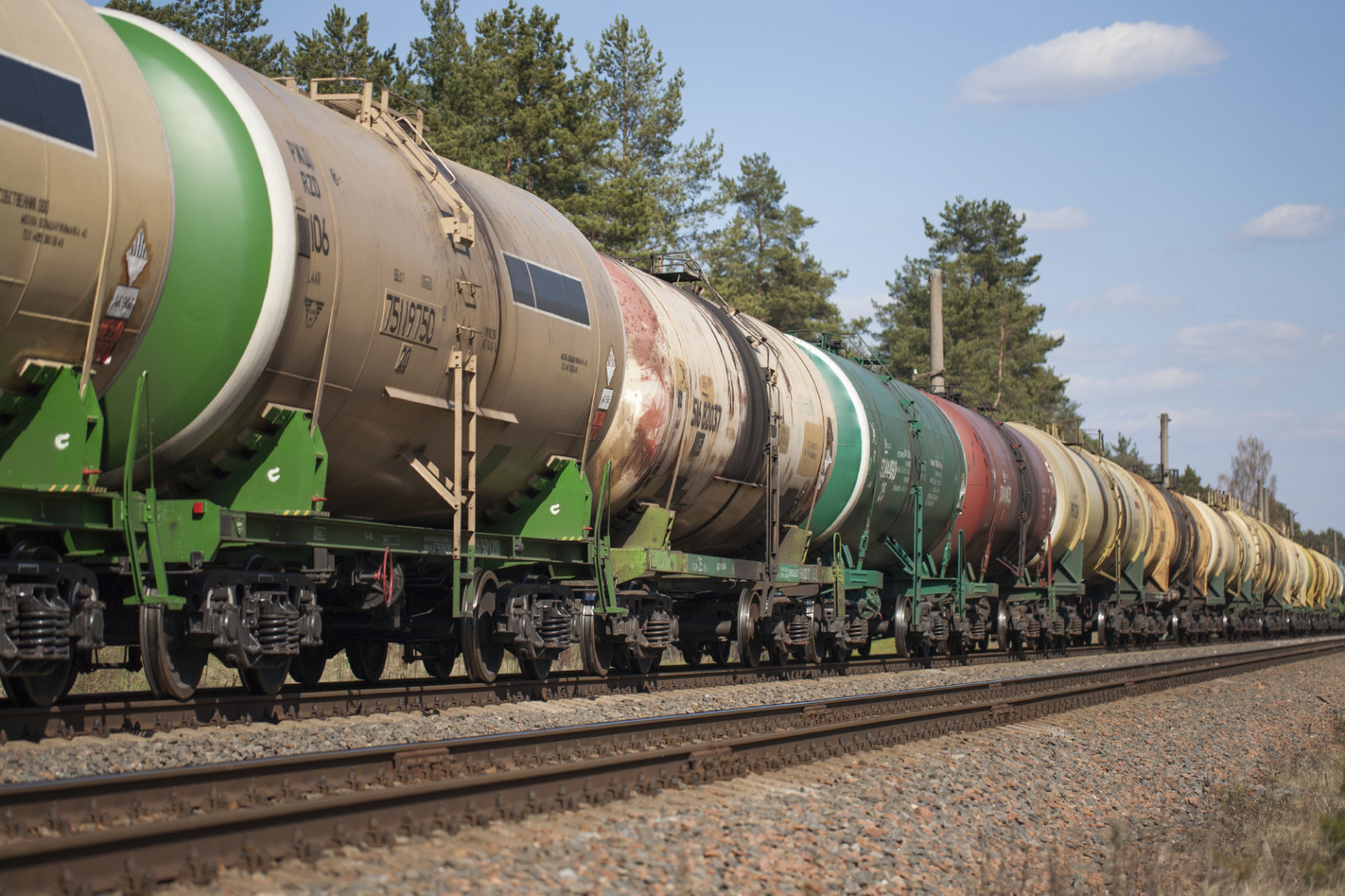 Three explosive incidents this month, including back-to-back derailments in West Virginia and Ontario, lend urgency to a set of regulations that propose to make it safer to transport fuels like oil and ethanol by rail. The Department of Transportation says the regulations will lead to fewer fireballs, but industry analysts and stakeholders say they're addressing the wrong problem by placing too much blame on the car, and not enough on the track.
"We have been fully engaged and will continue to place our full attention on getting a final rule in place as quickly as possible and ensure it is done right," said DOT Spokeswoman Suzanne Emmerling. Crude by rail shipments have swollen by more than 4,000 percent since 2007, and a recent impact analysis predicted an average of 10 derailments per year.
The DOT proposed the regulations in July. Emmerling said they were a top priority, though the proposal is currently single-tracking in the White House Office of Management and Budget.
"The 800 pound gorilla in the room that has not been adequately addressed is keeping the cars on the tracks." – Charlie Drevna, president, American Fuel and Petrochemical Manufacturers
But some stakeholders say the rules don't do enough to prevent accidents in the first place. Instead of reducing the probability of a derailment, the proposal puts an expensive onus on rail car manufacturers to install technologies to reduce the probability of puncture (called a "release" in industry argot).
"The 800 pound gorilla in the room that has not been adequately addressed is keeping the cars on the tracks," said Charlie Drevna, president of the American Fuel and Petrochemical Manufacturers, a trade association whose members lease and own tens of thousands of rail tank cars. He said that 90 to 95 percent of the DOT's proposal was focused on the tank cars, but that it's not the cargo that's causing the derailments.
Design proposals include thicker cars, electronically controlled pneumatic break systems, and the addition of thermal jackets. "The thicker the car, the more safety features it has, the less conditional probability of release there is," Thomas Simpson, president of the Railway Supply Institute (RSI), said in an interview. "But I can't say there is any viable tank car design that could survive a high speed derailment such as the one that occurred at Lac-Megantic." The Lac-Megantic rail disaster killed 47 people near the Canadian border in Maine in 2013.
Dr. Allan Zarembski, a railroad engineer and safety specialist, said "virtually all of the proposed guidelines are designed not to prevent derailments, but to prevent the probability of release in the event of an accident."
Will they work? "Absolutely, positively, yes," Zarembski said. "The analyses are very clear, you will reduce the probability. The problem is you will not eliminate the probability."
Fred Millar, an independent rail consultant, isn't convinced. When asked if the new rules might have have prevented recent incidents, he responded with a definite no: "The government and the industry need to look like they're going to implement some sort of regulation that's going to ease people's concerns," he said. "They're going to hype it as a comprehensive package, but it's going to be a pretense," he said.
DOT has maintained that its rules are holistic, since they also tackle things like speed restrictions, proper classification and characterization of fuels transported, and notification to State Emergency Response Commissions.
But any improvements would be marginal, according to Millar, partly because the benchmark for comparison is the older DOT-111 tank cars, which the National Transportation Safety Board deemed unsafe for transporting crude oil in 1991, but still make up over 60 percent of tank cars in active use. Millar said the DOT-111 cars are a sieve, and thus: "If you pour water in a bucket with holes in the bottom, it's going to release slower than a sieve."
Since 2011, rail shippers have spent billions of dollars on updating their fleets to the newer CPC-1232 models. The DOT proposal offers three options for retrofitting active cars and for building new ones to varying degrees of strength and with different safety features. Stakeholders from all sides have supported different options and also rejected them entirely.
Despite being an upgrade over the DOT-111s, CPC-1232s have not proved foolproof: they were involved in two recent explosions in Ontario and West Virginia. The cars were also involved in a 2013 crash in Lynchburg, Virginia, where several wrecked 1232s sent 30,000 flaming gallons of crude into the James River.
"The railroad industry is not unique in the quandary of spending a billion dollars to eliminate a billion dollars of risk." – Dr. Allan Zarembski, railroad engineer and safety specialist
Despite these incidents, DOT figures show that rail accidents have declined by more than half since the adoption of newer tank standards and the adoption of other safety measures. Still, there are skeptics, including Sen. Ron Wyden (D–Ore.) who in said in a statement that:
"
This week's disastrous oil train accidents raise red flags about whether the newer, supposedly safer, rail cars are doing the best job protecting our communities."
Proposed speed restrictions are also flaring up tensions between the industry and regulators. Again, the DOT pitched three options in its proposal: reducing speeds to 40 mph in all areas, in urban areas, or in areas with a population density greater than 100,000 people per square mile.
But while faster speeds are undoubtedly riskier, 40 mph may not be enough to get the job done safely. The trains that derailed in Ontario and West Virginia were travelling at 38 mph and 33 mph, respectively. And speed restrictions have been met with intense opposition from rail companies, because slowing down trains would further congest the nation's crowded rail system, causing delays to both freight and passenger trains.
What do regulators consider an acceptable level of risk?
"The answer is none – but an engineer will say 'I can't give you zero risk,' so what do you want?" Zarembski said. "The railroad industry is not unique in the quandary of spending a billion dollars to eliminate a billion dollars of risk." There's a point at which it doesn't make economic sense to do improve safety, he said – a threshold that, if passed, would force car manufacturers and railroads out of the business and increase America's reliance on foreign oil.