In King Aftermath, Potential For Subsidy Rescue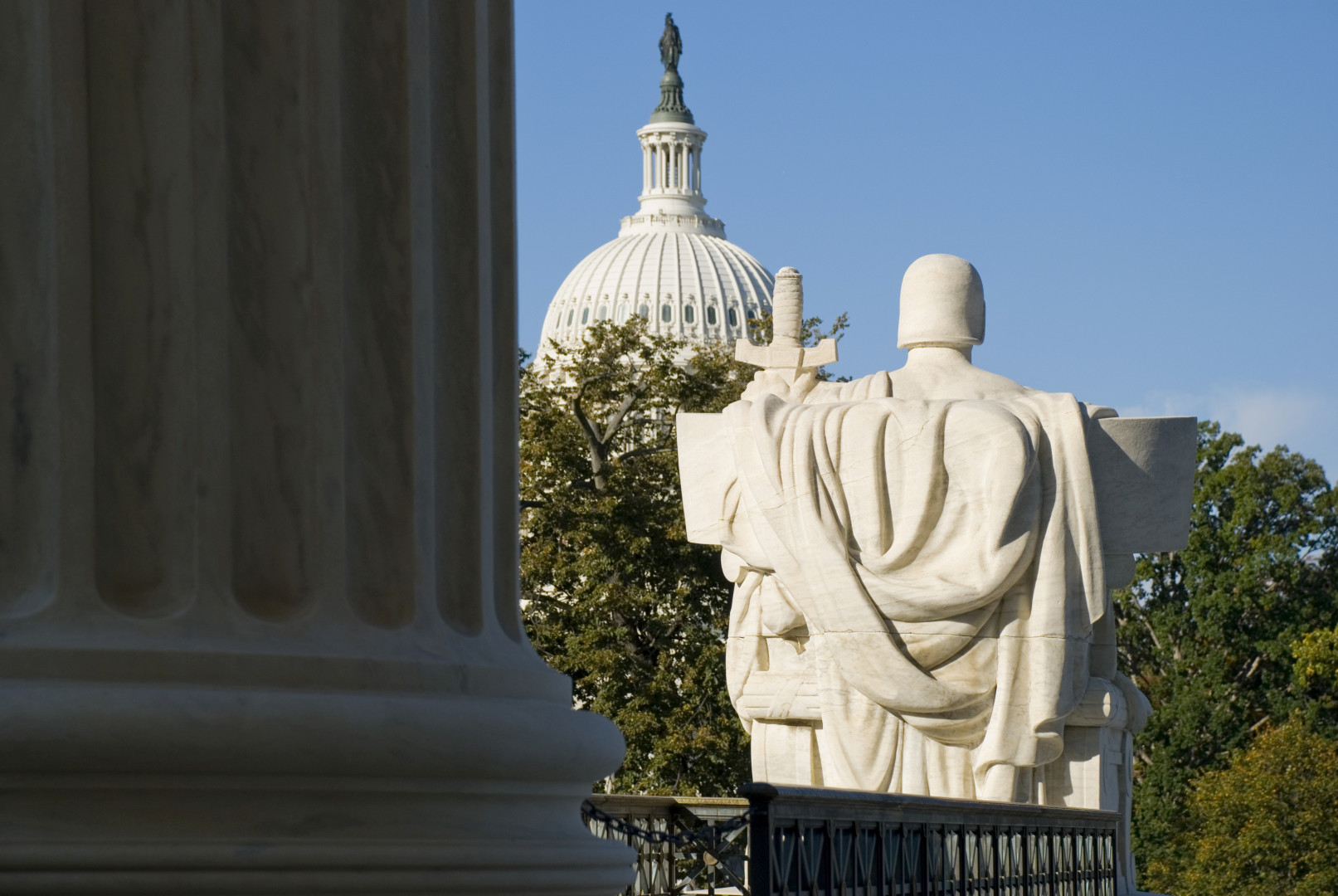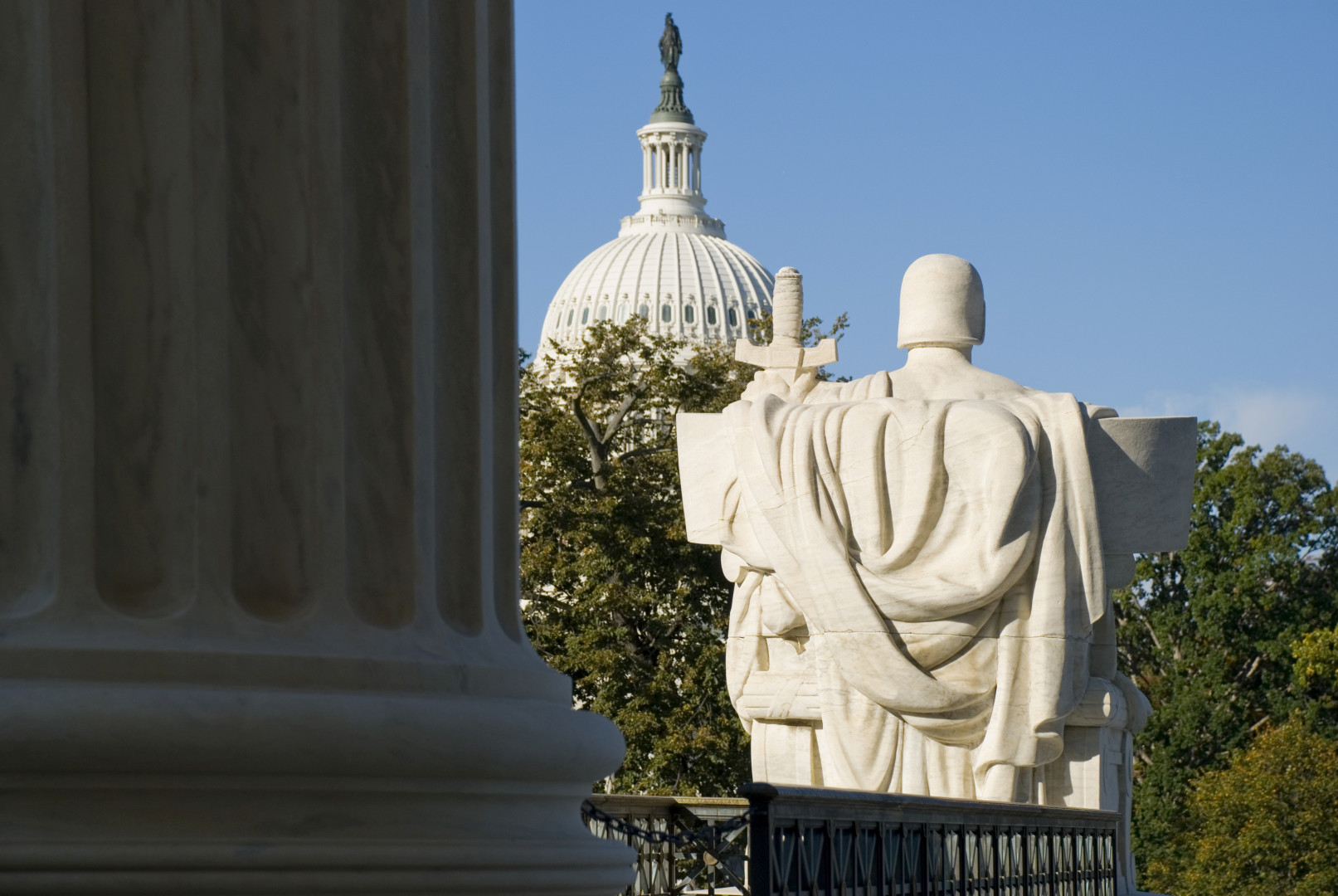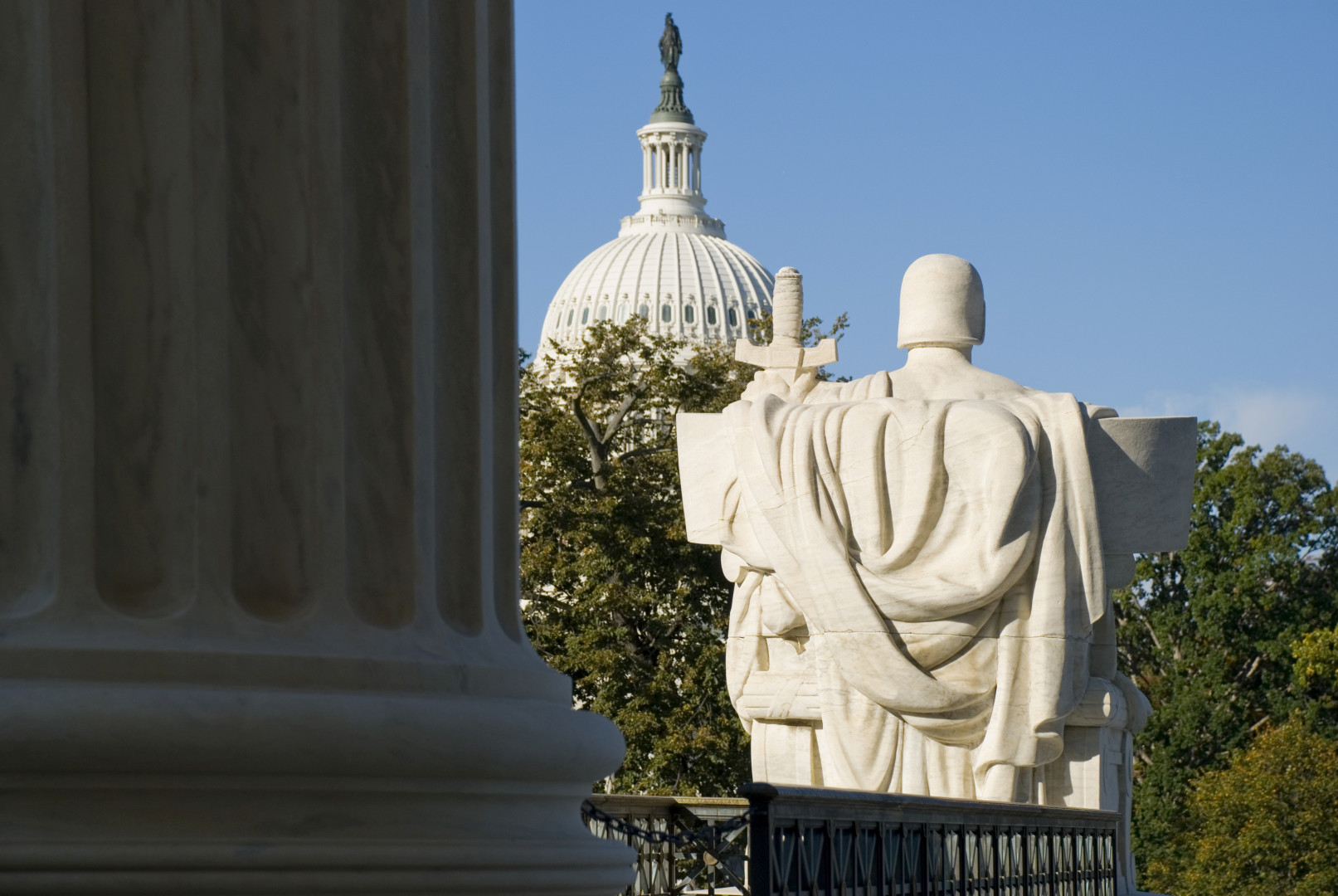 King v. Burwell could bring down the Affordable Care Act. As the court prepares to hear oral arguments, a new parlor game has emerged in Washington: guessing what happens next.
The Obama administration says it doesn't have a plan if the Supreme Court says the federal government can't legally distribute insurance subsidies, rendering insurance largely unaffordable for an estimated 7 to 8 million Americans. That position is largely viewed inside Washington as hyperbole, an effort to make the consequences seem as dire as possible for the justices who will hear the arguments tomorrow. (More on whether that works here.)
But in interviews with nearly a half-dozen former federal health officials in Republican administrations, all former leaders and managers in the agencies that would be tasked with Supreme Court cleanup, it became clear that fixes might not be as impossible as portrayed.
Much depends on exactly how the Supreme Court writes their ruling, and whether or not they give the federal government a grace period to keep distributing subsidies for several months, for example, in order to figure out next steps. And all of the former officials agreed that there is little chance of the federal government being able to legally deem that a federal exchange could be categorized as a state exchange without action first from the state.
But should a governor decide they want to keep the subsidies, most agreed that the administration has some discretion on how easy or hard they want to make that process.
"If the governors go along, it would be relatively easy to be deemed as state exchanges," said Tevi Troy, a former deputy secretary at Health and Human Services in the George W. Bush administration.
Mark McClellan, a former head of CMS in the second Bush administration, said it would take some work from the states, but the administration could theoretically make it easier.
"It's not just as simple checking a couple of boxes. It may not require major acts of legislation, but some accountability is needed, basic oversight of the markets," McClellan said in an interview. "But there probably are some steps the administration could take to simplify the deeming process."
And many expect some (but not all) Republican governors to go that route.
"If they give states six months to make an adjustment, most will do the work-around," Tom Scully, a former Centers for Medicare and Medicaid administrator in the most recent Bush administration, said in an interview. "This will become a southern issue, an issue for Texas to Arkansas. They'll say: 'I'm not doing this.' But in Michigan, Pennsylvania, Ohio…they will do a work-around. They are not going to let this blow up."
Gail Wilensky compared the post-King world to the Medicaid expansion that has happened in red-leaning states. Wilensky ran Medicare and Medicaid in the George H.W. Bush administration.
"There are Republican governors who have gone to substantial lengths to get involved in Medicaid expansion," Wilensky said in an interview. "This would certainly be a strategy you would expect some Republican governors and any Democrat governors would avail themselves of."
At least one governor has said he wants to take that approach. Delaware Democrat Gov. Jack Markell, one of two Democratic governors using a federal exchange, told Politico he wants a simple and quick designation to become a state exchange.
The possibility of Republican governors signing up for an administrative fix even extends to 2016 Republican presidential hopefuls. Wisconsin Gov. Scott Walker said there needs to be a "reasonable bridge" following a Supreme Court decision against the subsidies. Ohio Gov. John Kasich has said he's preparing contingency plans in his state.
As for whether or not the administration is actually preparing for governors to come forward and ask for help, Wilensky said there are examples when HHS planned ahead for the worst, especially in anticipation of congressional action.
"The main kind of contingency plans that have been relevant for HHS are about continuing resolutions, or how to operate with regard to reduced funding," Wilensky said. Another familiar example to Washington: the Medicare "doc fix."
"The departments have instructed payers to just slow-go [Medicare physician] payments and don't put things through until they can get this resolved. There are certainly precedents of attempting to provide a strategy that is less disruptive, rather than more disruptive," Wilensky said.
There are plenty of red states using federal exchanges now that may not ask for the federal government to deem them as a state exchange. A legislative fix would be the simplest technical solution in those states. But it is also the most politically challenging.
In an op-ed on Monday, Senate Finance Committee Chairman Orrin Hatch (R-Utah), along with Sens. Richard Burr (R-N.C.) and Lamar Alexander (R-Tenn.) said Republicans would provide financial help for people who lost their subsidies during a "transitional period." That is the first time influential Republican lawmakers have committed to offering financial help if the law's federal subsidies go down.
But it also comes in the midst of a funding fight over the Department of Homeland Security that is instructive in how difficult it would be to pass any sort of Obamacare fix. It also doesn't help that the Supreme Court's decision, which is expected at the end of June, could coincide with the start of debt ceiling fights.
With those hurdle in mind, McClellan sees a series of potential short-term patches permitting the subsidy funding.
"It's unlikely [Republican] alternatives could get through a filibuster in the Senate and veto from the president," McClellan said. "You may end up having a short-term extension, and maybe over and over again."
Another complicating factor is whether the Congressional Budget Office would estimate that a short-term fix would end costing the federal government money.
"The chances of Congress fixing this are slim," Scully said.