House Conservatives Fire Opening Salvo, at Boehner, on Debt-Ceiling Debate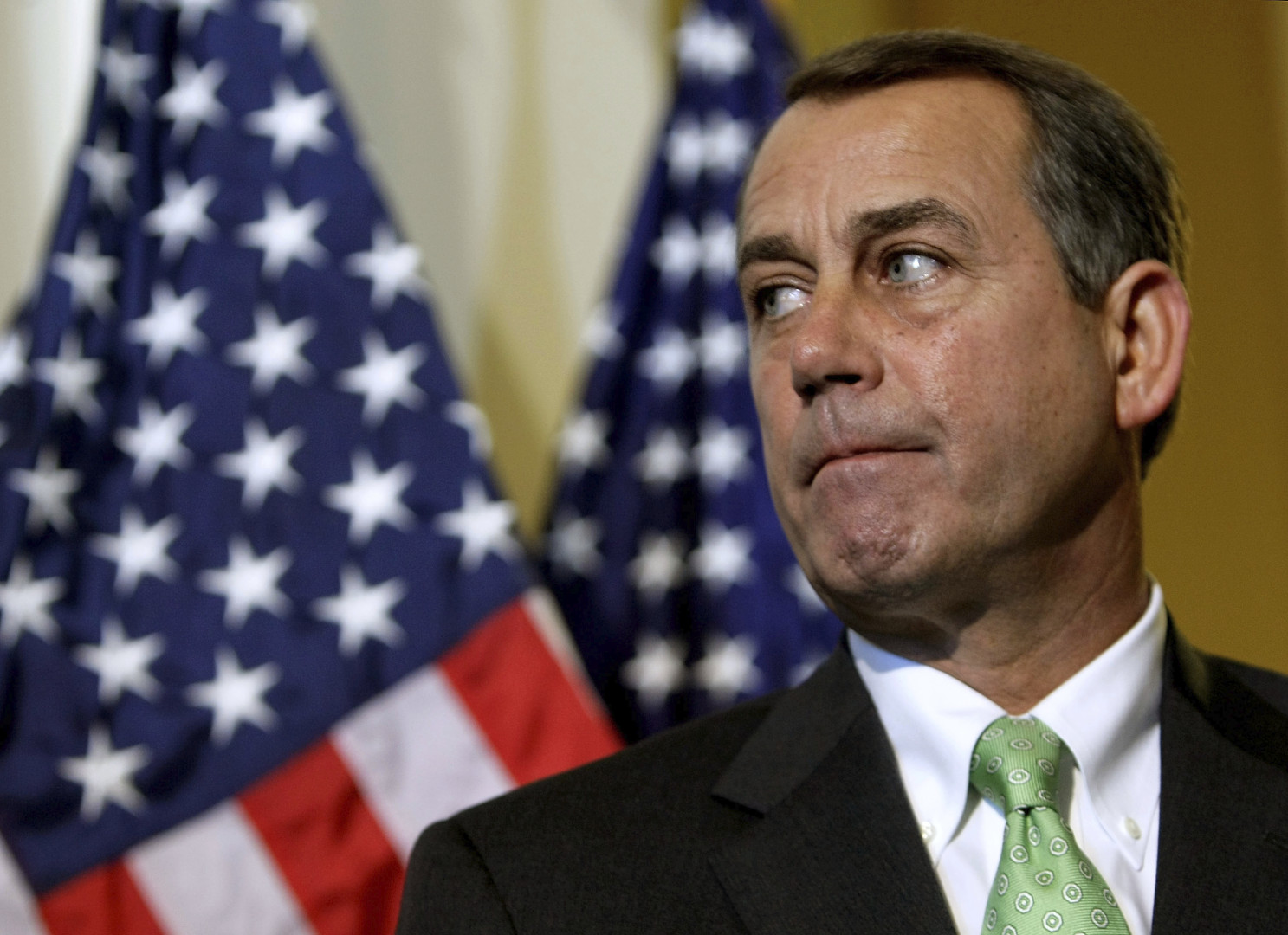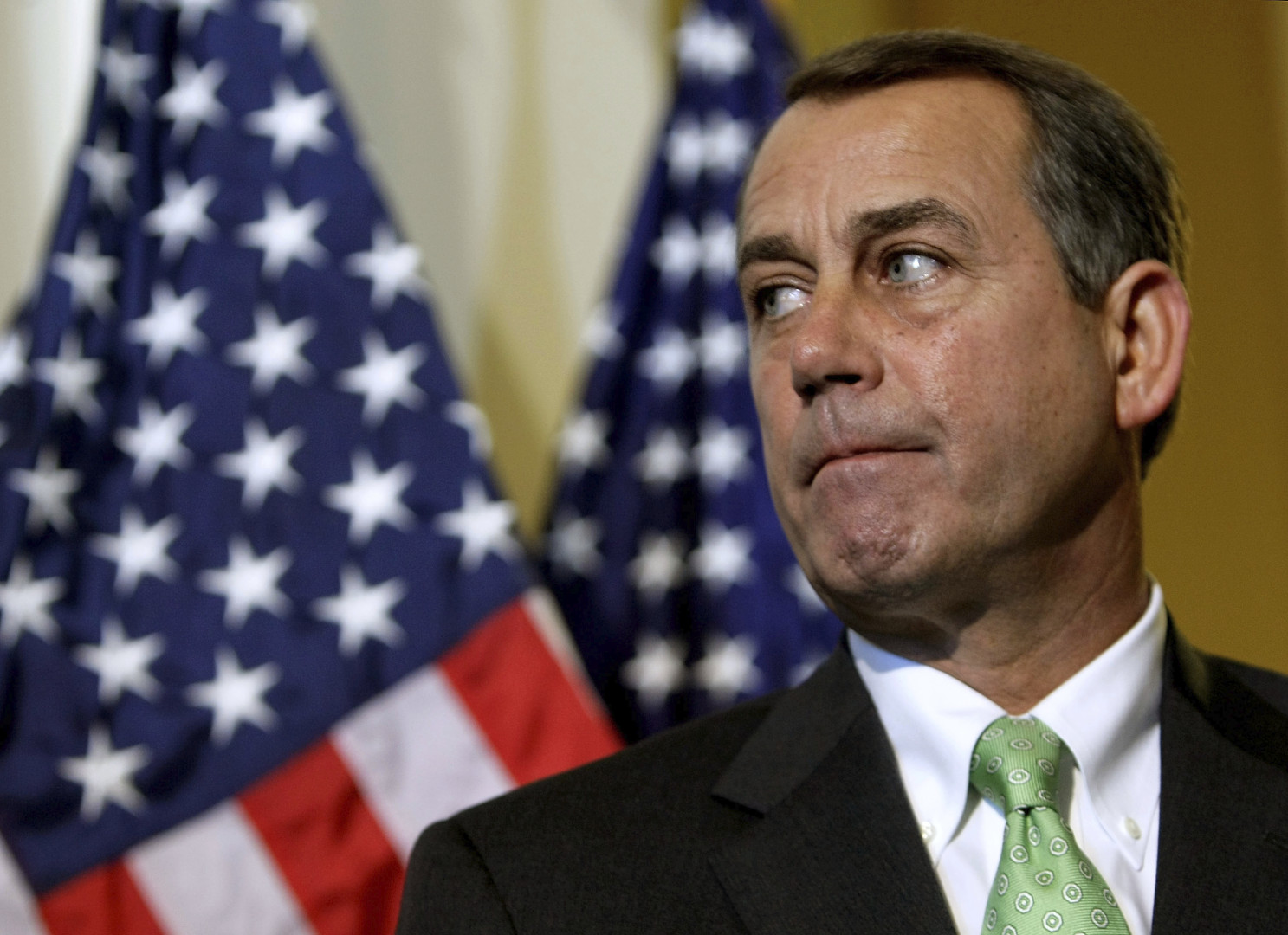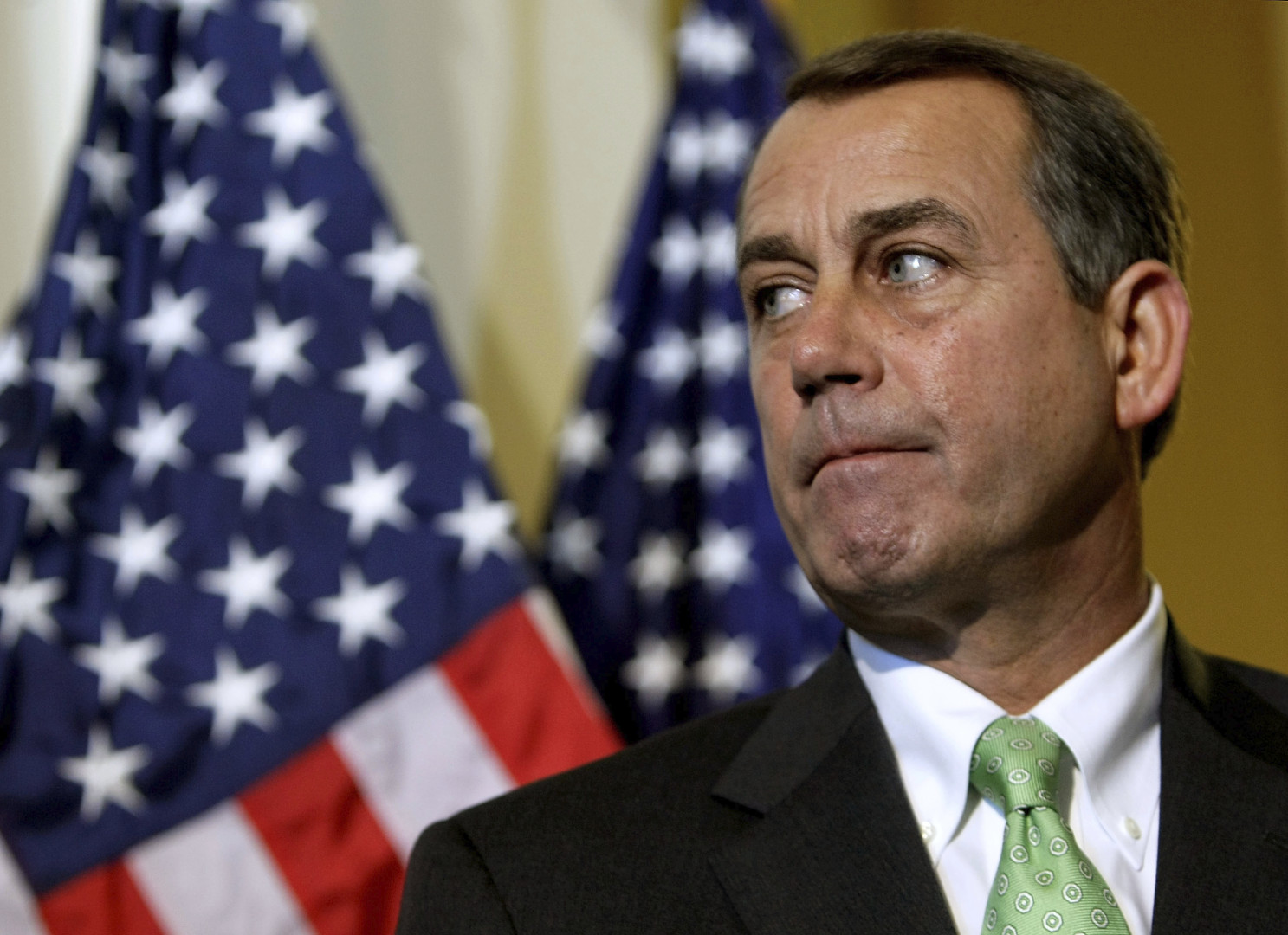 The real fight over the debt ceiling is likely more than six months away. But the usual suspects on the far right flank of the House GOP aren't passing up a chance to criticize their party leadership on the topic.
"Based on history, I'm confident I'll disagree with leadership on the debt ceiling," said Rep. Justin Amash of Michigan, one of eight House Republicans speaking yesterday at an event organized by the Heritage Foundation. "We should not raise the debt ceiling without major structural reforms to government, and our leadership has indicated over the past several years that they're not interested in those reforms."
A showdown over the debt ceiling – a cap on the federal government's ability to borrow funds to pay for programs Congress has already authorized – is once again on the political and legislative horizon. Earlier this week a debt-limit suspension agreement expired, forcing the Treasury Department to begin taking extraordinary measures to prevent the U.S. from defaulting on its debts.
Those measures, according to the Congressional Budget Office, will only allow the government to meet its payment obligations until sometime in October or November, when the issue will once again come to a head—just in time for the presidential primary season to begin in earnest.
Kansas Rep. Tim Huelskamp, who also spoke at the event, said he intends to introduce legislation this week that would require the Treasury Department to issue reports on the extraordinary actions taken during that period.
And like his fellow panelists, he also took a shot at the top brass in the GOP.
"I wish I could compare current House leadership's position, because there has not been one articulated," he said.
With regard to taking a position, Rep. Jim Jordan of Ohio said he would like to see a cap-and-balance bill like the one introduced by Rep. Jason Chaffetz (R-Utah) in 2011 that would've set government spending at a certain percentage of gross domestic product and implemented deficit reductions to offset any debt ceiling increases. That measure, H.R. 2560, passed the House 234-190, but stalled in the Senate.
Rep. Raul Labrador of Idaho said Boehner's failure to conceive a clear strategy on issues like the debt ceiling is part of a larger aimlessness.
"Every time we disagree with leadership you guys are told by leadership that 'Oh, we're just disagreeing on tactics,'" he said. "We aren't disagreeing on strategy, and in fact we're disagreeing on the fact that there is even a strategy.
"We have to have a strategic mission for America for what we want to do," he added. "So far the only answer has been the Keystone pipeline. If that's our vision for America, I'm sorry, we're screwed."
Georgia Rep. Barry Loudermilk agreed. "When you don't have a vision or you don't have a strategy you govern from crisis to crisis to crisis, and that's what we're doing," he said.
In an email to Morning Consult, House Majority Whip Steve Scalise (R-La.) responded to the criticism by saying, "Right now our top priority is passing a budget that balances and grows the economy."
"When you don't have a vision or you don't have a strategy you govern from crisis to crisis to crisis, and that's what we're doing." – Rep. Barry Loudermilk (R-Ga.)
The seemingly perennial clash between congressional Republicans and the White House tracks back to the summer of 2011, when the newly ascendant Republican majority in the House balked at raising the debt limit without simultaneous deficit-reduction measures. The standoff panicked investors and financial analysts, who worried about the market reaction to the U.S. defaulting on its payments, and prompted Standard & Poor's to downgrade the nation's credit rating from its sterling AAA status for the first time.
The eventual compromise, the Budget Control Act of 2011, coupled a debt limit increase with future spending cuts. Similar standoffs occurred in 2012 and 2013.
The right wing of the House GOP caucus has signaled a growing frustration with Boehner's leadership in the first few months of the 114th Congress. Twenty-five House Republicans voted against returning Boehner as speaker in January, compared with just nine in 2013.
That division has played out on the House floor this year. In February, Boehner had to enlist House Democrats to pass a Homeland Security funding bill after a majority of Republicans refused to vote for it. The bill, H.R. 240, passed with the support of 75 of the Republican caucus' 242 members.
Though the eight members on yesterday's panel, many of whom form part of the staunchly conservative House Freedom Caucus, were united in their condemnation of Boehner's approach to the debt-ceiling crisis, the group split on how to proceed further, indicating the tenuous nature of their confederation.
Some advocated for rapprochement with the Republican leadership.
"The speaker vote is over," said Rep. Curt Clawson of Florida. "I have no interest in calling out people on the same side. What I would like to see on the debt ceiling, on the budget, is for our group to have a seat at the table so those with rational, financial aplomb and deep financial background could be part of the solution."
Others were quick to point out that history is not on Clawson's side.
"Some of us did that two years ago – we voted for it," said Ohio Rep. Jim Jordan, who challenged Boehner for speaker in January. "We voted for a debt ceiling increase where we thought we were making some progress in making some minor, yet structural changes."
Amash also weighed in on the historical perspective.
"Curt's new here so he's under the impression that rational thought prevails," he said.
Clawson first assumed office in June after winning a special election to fill the seat vacated by fellow Republican Rep. Trey Radel.
Amash, Huelskamp and Labrador first took office in 2011. They were among the conservative Republicans who campaigned on limited government and reining in the national debt and helped wrest control of the House from Democrats.
Ultimately, the lawmakers sounded doubtful that they would get what they wanted, with Labrador noting, "If you look at the financial situation, you have to raise the debt ceiling."
Huelskamp said he's not just frustrated with the House GOP leadership on this issue, pointing out that Senate Majority Mitch McConnell (R-Ky.) has said he won't seek to use the debt ceiling as a bargaining chip for other items on the Republican agenda.
"What a strategic blunder if we did that," Huelskamp said.