Paul Becomes Latest GOP Voice in Net Neutrality Messaging War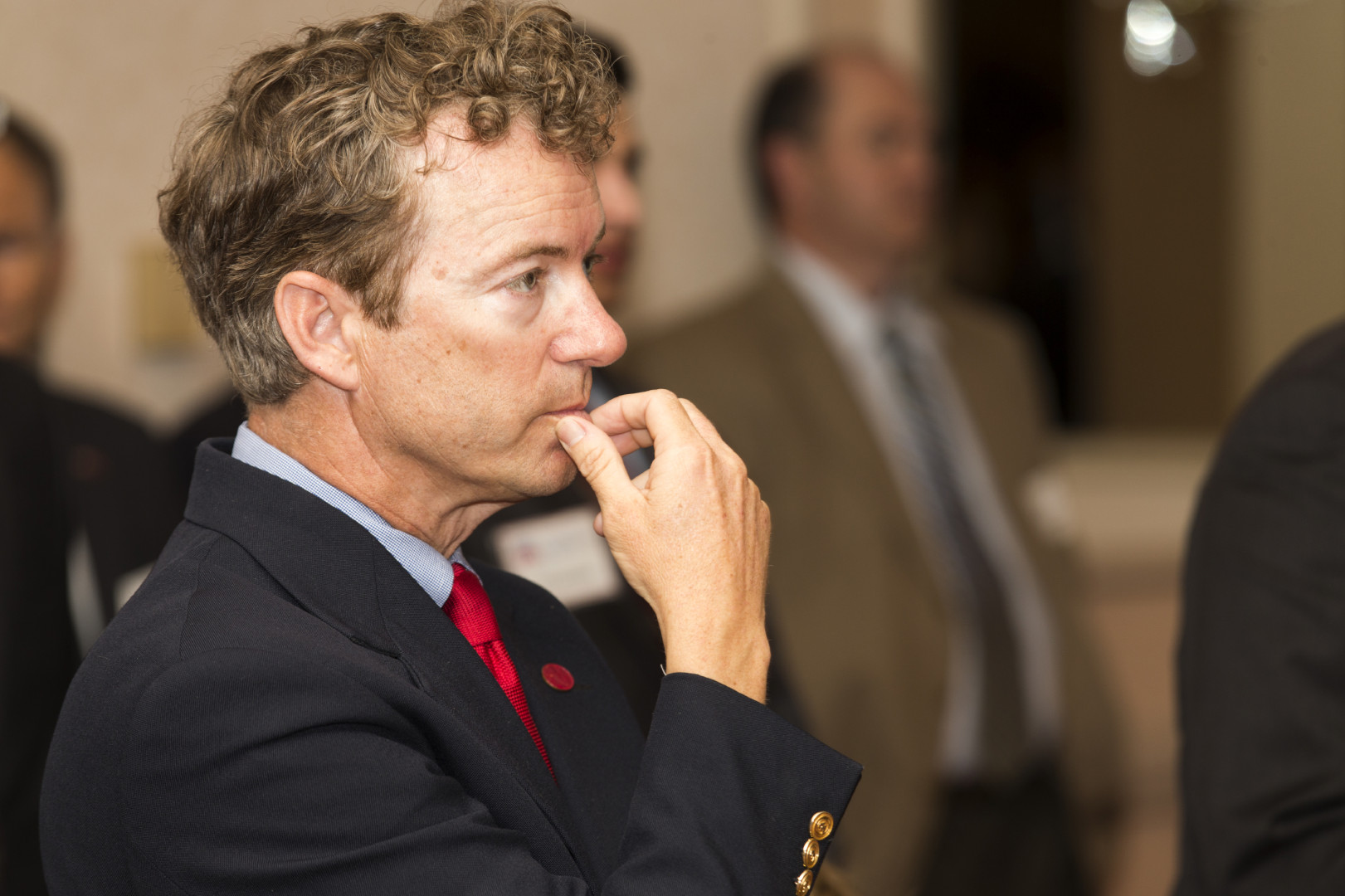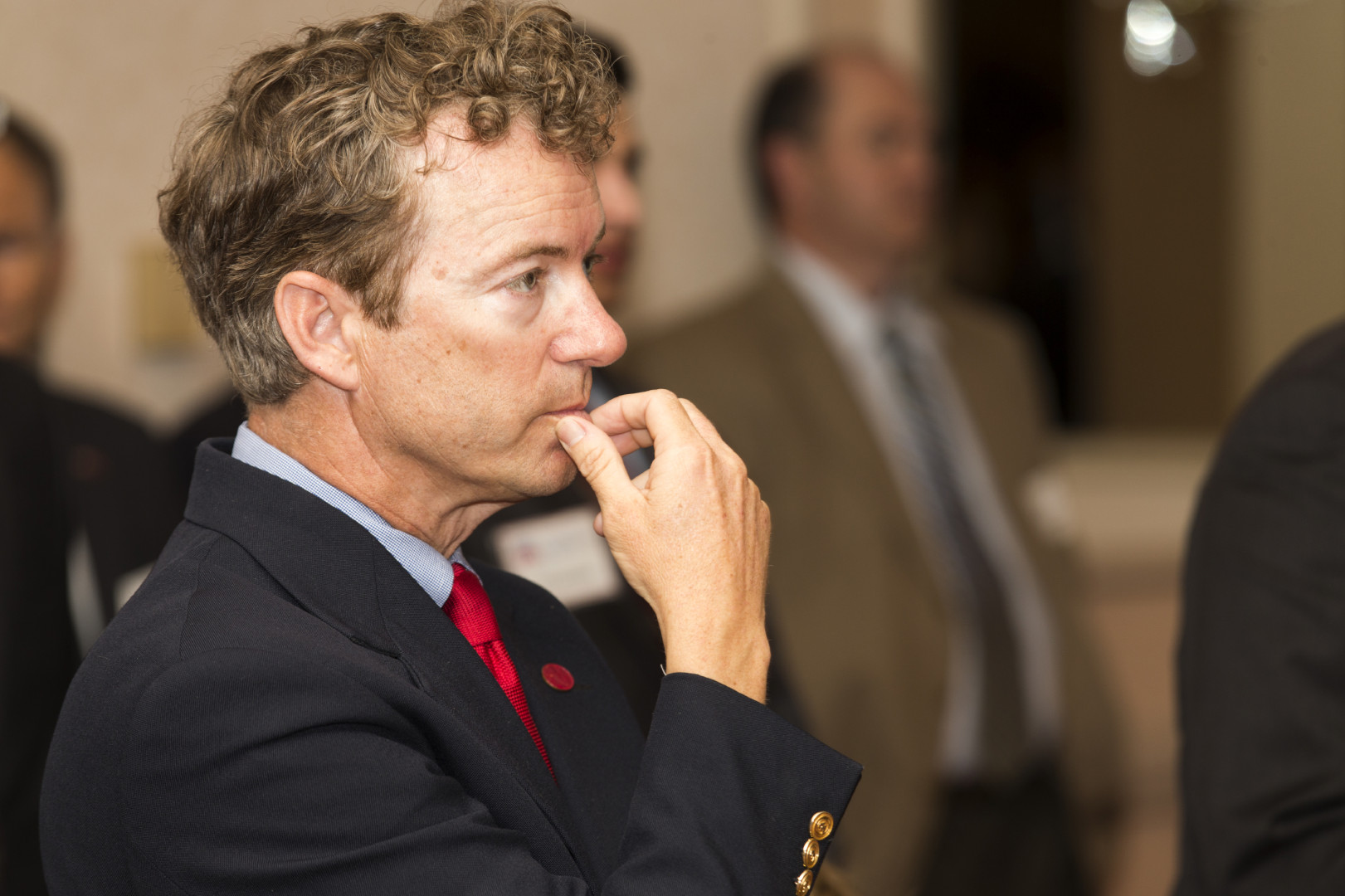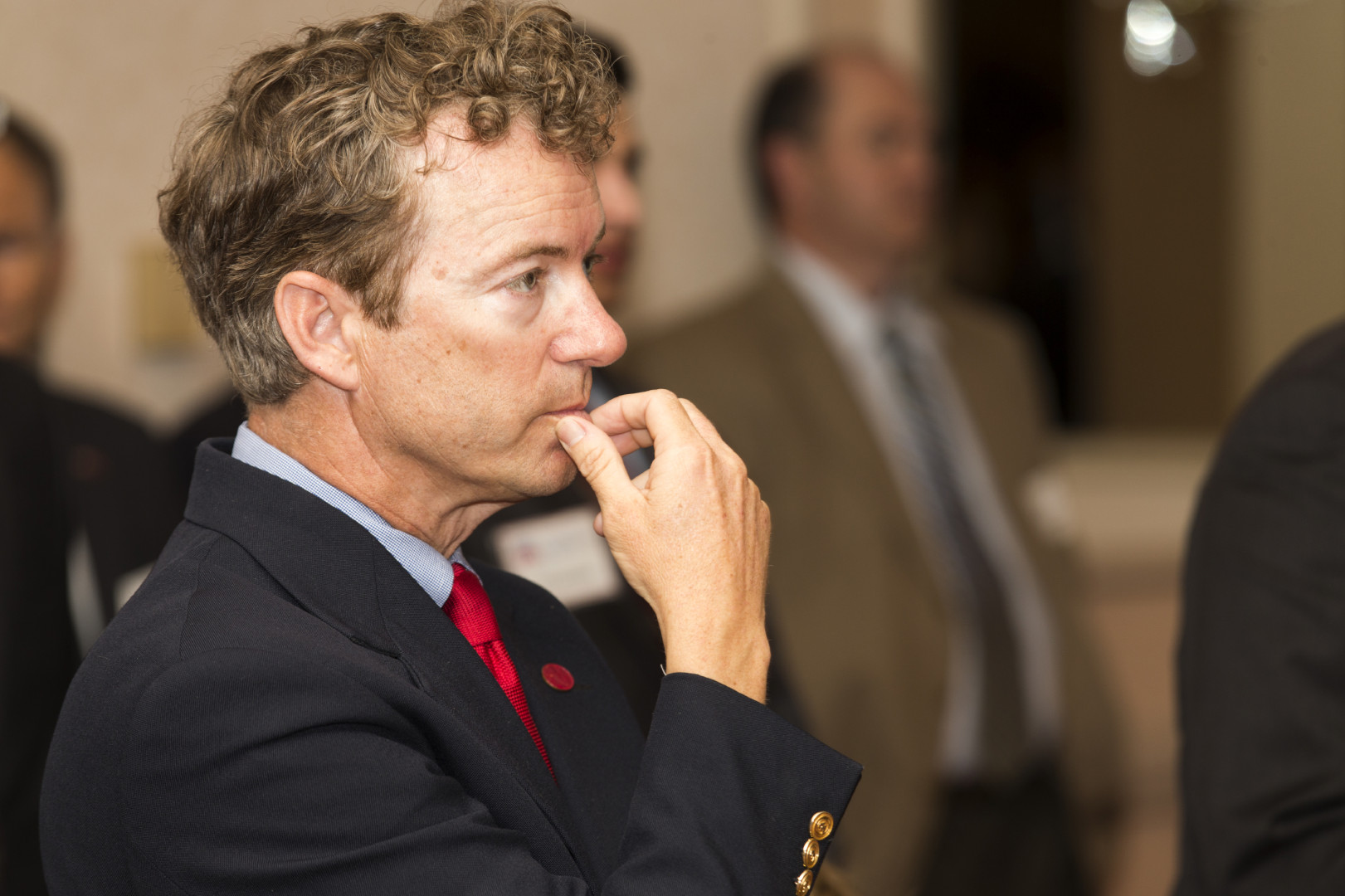 Presidential contender Sen. Rand Paul (R-Ky.) became the latest in a chorus of GOP voices seeking to roll back new Federal Communications Commission regulations that prevent internet companies from prioritizing any web content.
As a Republican effort to pass bipartisan legislation on net neutrality lags in both chambers, Paul's measure turns up the volume on stalwart opposition to the new net neutrality rules but faces long odds of actually blocking them.
Last week, Paul introduced S.J. Res. 14, a so-called "resolution of disapproval" that aims to take advantage of a special congressional procedure that would nullify the net neutrality rules adopted in February by a 3-2 Democratic majority at the FCC.
Historically, disapproval resolutions have rarely succeeded in becoming law. A president has never signed a resolution of disapproval for rules issued by his administration.
Republicans have nonetheless used the procedure to voice their opposition to rules implemented under President Barack Obama. GOP lawmakers have introduced eight resolutions since 2010 aimed at revoking provisions in the Affordable Care Act – none has made it to a floor vote in either chamber.
Now that opposition is being directed toward the FCC's net neutrality rules, which Obama supports.
"This regulation by the FCC is a textbook example of Washington's desire to regulate anything and everything and will do nothing more than wrap the Internet in red-tape," Paul said in a statement the day he introduced his resolution. "The Internet has successfully flourished without the heavy hand of government interference."
Ronald White, director of regulatory policy for the open government group Center for Effective Government, said of Paul's resolution: "This is just another way to try and send a message."
While at least 100 resolutions of disapproval have been submitted since the Congressional Review Act of 1996, only one federal rule has been blocked using the procedure. That rule was issued by the Occupational Safety and Health Administration under the Clinton administration, and the resolution was signed by President George W. Bush during his first month in office.
Paul has used the same procedure in the past. During the 112th and 113th Congress he introduced a resolution of disapproval aimed at Internal Revenue Service regulations for carrying out medical device taxes mandated by the Affordable Care Act.
He's since turned his attention to net neutrality.
But the array of net neutrality bills in Congress puts some rank-and-file Republicans at odds with GOP leaders.
Three separate measures seeking to overturn net neutrality introduced by Paul, Reps. Marsha Blackburn (Tenn.) and Doug Collins (Ga.) are distinctly partisan: all 50 cosponsors of Blackburn's bill, H.R. 1212, are Republicans, as are the 21 cosponsors of Collins's resolution, H.J. Res 42. Paul's resolution is the most recent of the three, and has yet to gain any cosponsors.
Blackburn's legislation cancels the net neutrality rules, but does so in the form of a regular bill rather than a resolution of disapproval. Collins's resolution is similar to Paul's.
Paul's office declined to comment on how he intends to build support for his resolution.
The Blackburn and Collins measures have landed in the House Energy and Commerce Committee, while Paul's is in the Senate Commerce, Science and Transportation Committee. Both panels have jurisdiction over the FCC.
But the chairmen of those committees have repeatedly stated their commitment to a bipartisan approach, posing a roadblock to legislation that doesn't gain the support of Democrats.
"We're still hopeful that we're going to try and find some ground for a legislative solution," Senate Commerce Committee Chairman John Thune (R-S.D.) said in an interview yesterday.
"We're working with some Democrats and we think all the litigation that's been filed brings a lot of uncertainty. And that, I think, is making it a stronger case for us moving legislatively," he said, referring to five lawsuits that have been filed by telecom companies and trade association against the FCC rules.
In 2011, the House approved a resolution 240-179 blocking net neutrality rules passed by the FCC the previous year, but the Senate resolution failed by a 46-52 vote. Those rules were subsequently struck down in court.
Thune, along with House Energy and Commerce Committee Chairman Fred Upton (R-Mich.), circulated draft legislation in January aimed at gaining bipartisan support. The discussion draft, which has yet to be formally introduced as a bill, would roll back the FCC's classification of the internet as a public utility and would prohibit paid prioritization or throttling of web content.
Efforts by Paul, Collins and Blackburn, however, would revoke the net neutrality rules entirely.
"My resolution is the most direct method to cancel those regulations, which would slow Internet service, raise prices and hit my rural home district hard," Collins said in an email statement.
Resolutions introduced under the Congressional Review Act are insulated from amendments and filibuster in the Senate. They can also be discharged from a Senate committee by a group of 30 senators. If the Senate passes a disapproval resolution, it bypasses the committee process in the House and goes straight to a floor vote, where a simple majority is needed for passage.