Pelosi Says Boehner Needs to Deliver 200 GOP Votes for TPA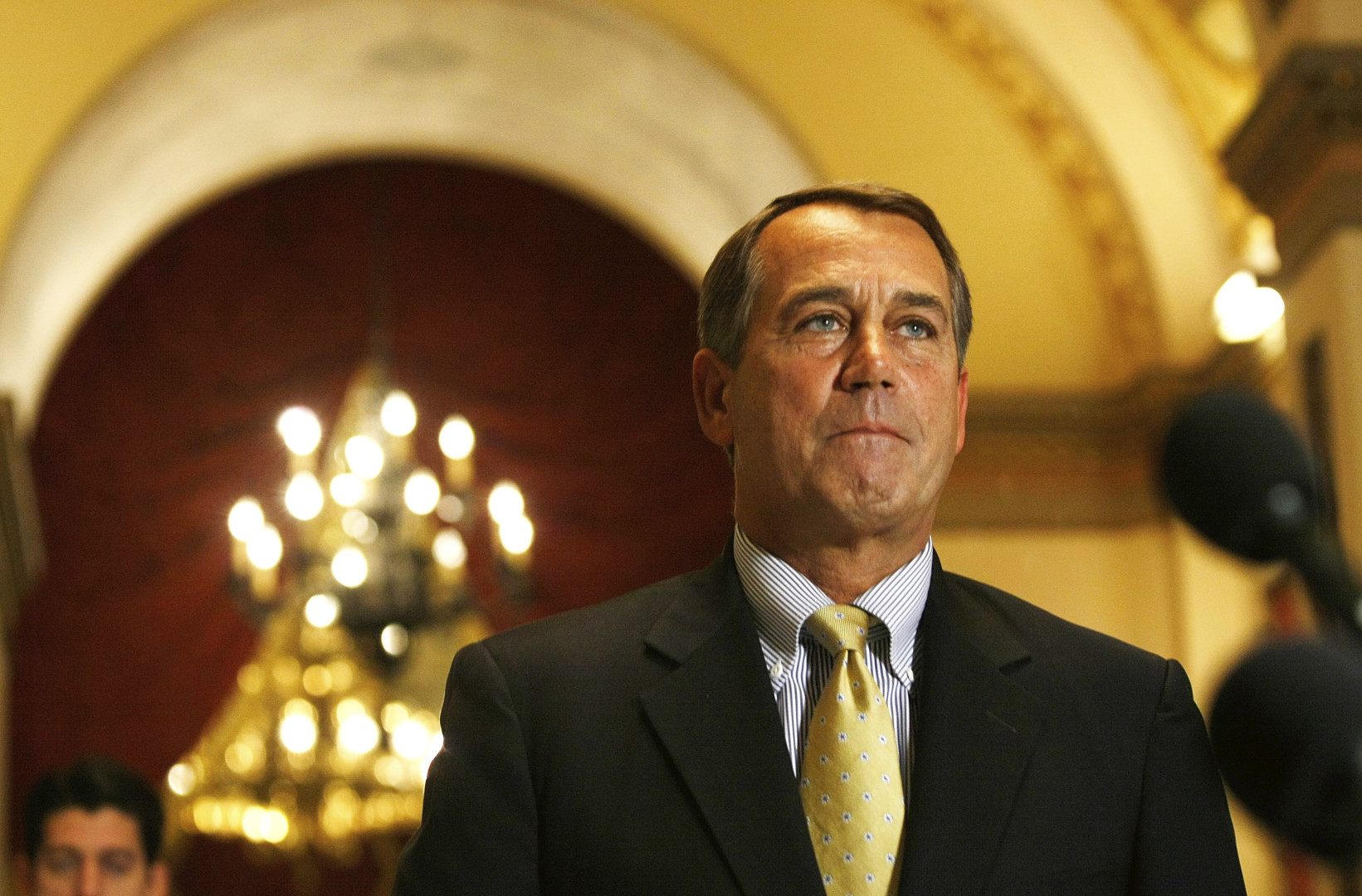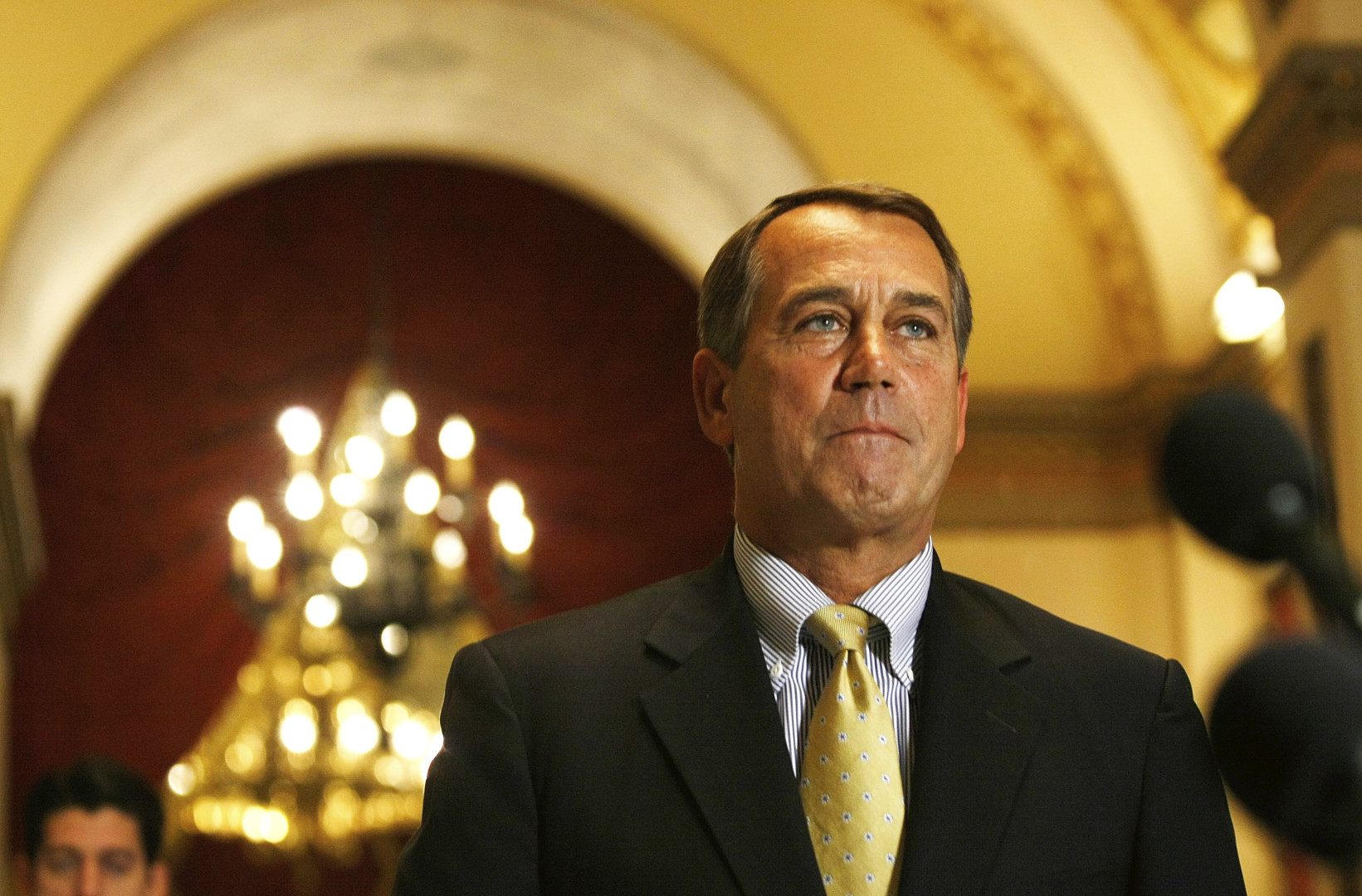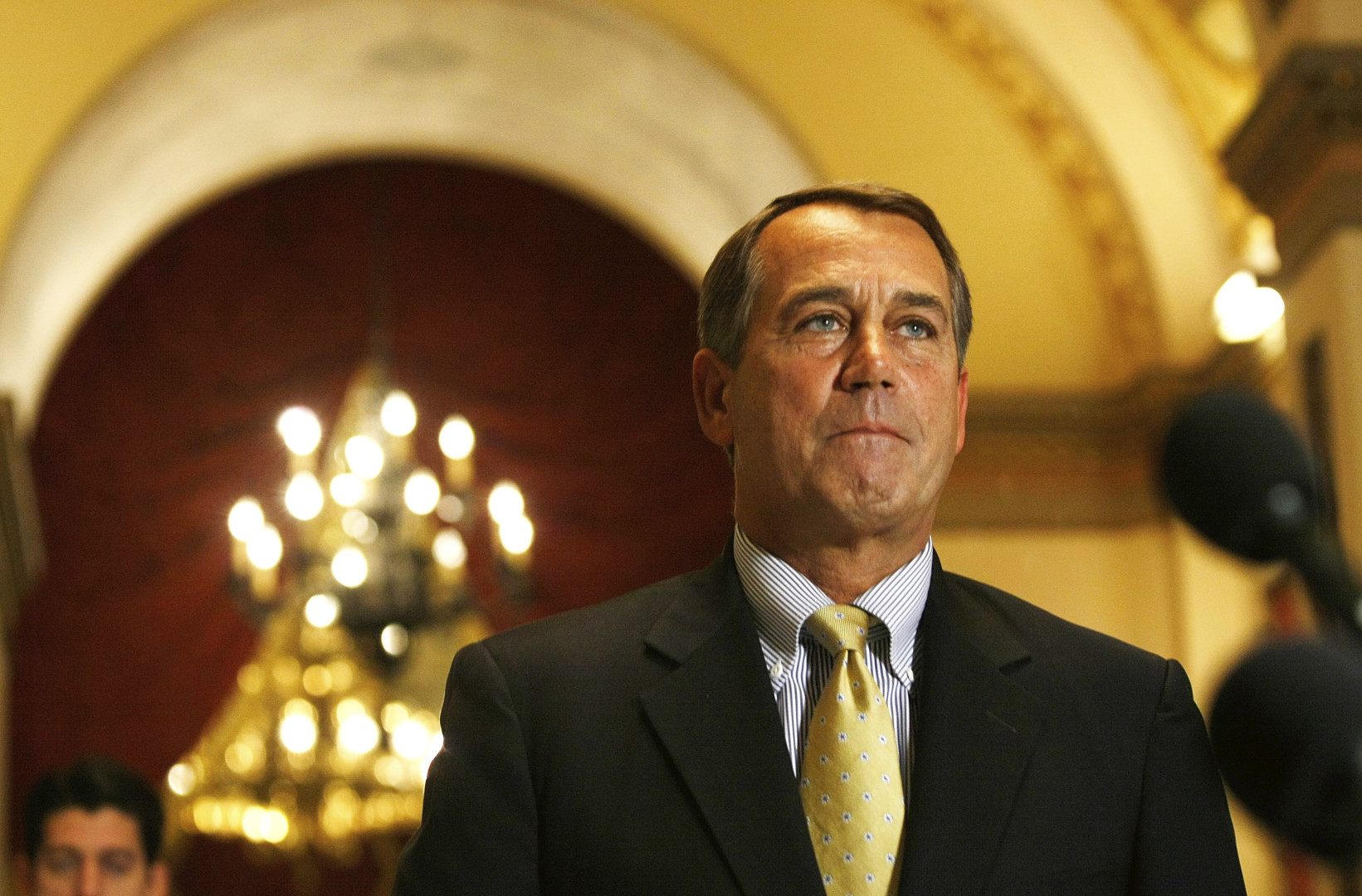 Two hundred.
That's the number of Republican votes House Minority Leader Nancy Pelosi (D-Calif.) said Speaker John Boehner (R-Ohio) would have to muster to get fast-track trade legislation onto President Obama's desk.
"I have confidence in him," she told reporters today at a weekly press conference. "I think he can deliver 200 of his members."
And while leading House Republicans declined to engage in any whip counts of their own, they did agree with the Democratic leader on her broader point: It's looking like the House will pass Trade Promotion Authority this month, despite strong opposition from Democrats.
"Candidly, I have never been as confident as I am right now," House Ways and Means Chairman Paul Ryan (R-Wis.) told reporters this afternoon in a separate venue.
Trade experts say that TPA, also known as fast-track authority, is critical to the Obama administration's goal of finalizing the Trans-Pacific Partnership, followed by the Transatlantic Trade and Investment Partnership. The bill would give Congress an up-or-down vote on upcoming trade deals, but it would also restrict lawmakers from modifying an agreement once it has been concluded by the U.S. Trade Representative.
Last month, an unusual alliance of congressional Republicans and White House officials helped shepherd a TPA bill through the Senate, 62-37, over the objections of many Democrats and labor groups. Debate has now moved to the House, where TPA supporters need to muster 218 votes to send the bill to the White House for Obama's signature.
Pelosi said that it's "absolutely the Speaker's responsibility" to persuade enough members to support the measure, a remark Boehner took issue with.
"I talked to the president yesterday," he told reporters shortly after Pelosi spoke. "He's got some work to do, too."
Ryan agreed.
"Two years ago we said we were going to need 50 Democrats to get this done," he said. "We don't need that many, but we're still going to need the president to deliver votes—and more than they have right now."
Still, the former vice-presidential candidate was upbeat about the bill's prospects, saying that more Republican members – once skeptical about giving Obama any additional authority – come onboard every day.
"If you don't trust this president then you need TPA," he said. "TPA is what constrains the president. TPA is what empowers us in Congress, not him."
Ryan added that Republicans are willing to address Democratic concerns over funding worker assistance provisions, and that he expects an easy conference process for an accompanying customs-enforcement bill.
Regarding a controversial currency manipulation provision, Ryan said that striking the right balance is key.
"We want a strong currency provision," he said. "But we want to have one we think works and that does not derail trade agreements."
Ryan also took on another trade-related issue – reauthorizing the Export-Import Bank – while insisting that the two are unrelated. He criticized supporters of the bank who argue that every other major economy uses an export credit agency.
"The goal of TPP, or any other trade agreement, is to get the world to play by our rules," he said. "The argument that holds the least water for me on Ex-Im is that 'other countries do it, so should we.'"
Ryan is opposed to renewing the government agency's charter, which is scheduled to expire on June 30.
"It would be my anticipation that it runs out," he said.