Democrats Threaten Highway Bill, and Risk Export-Import Bank Along the Way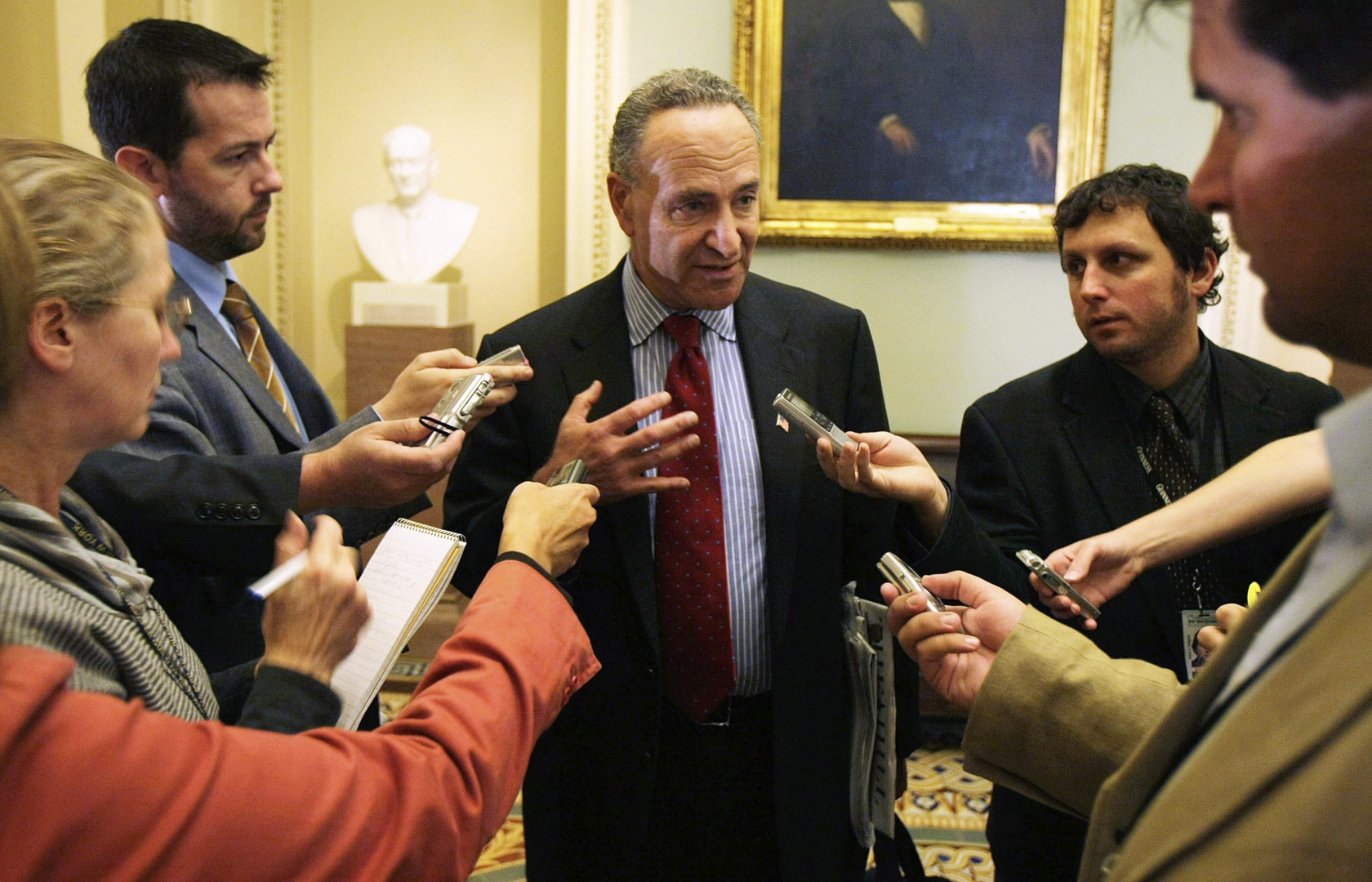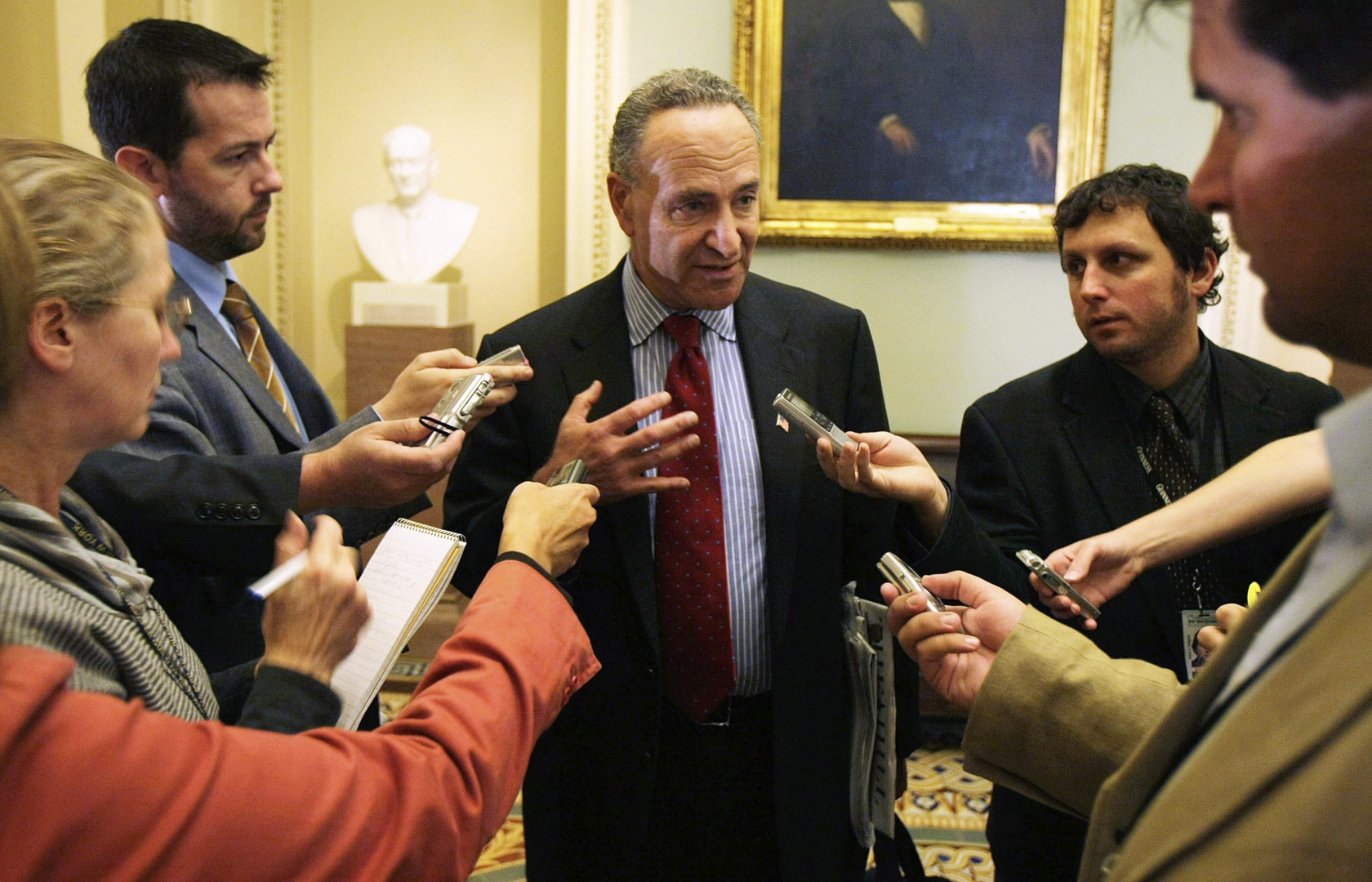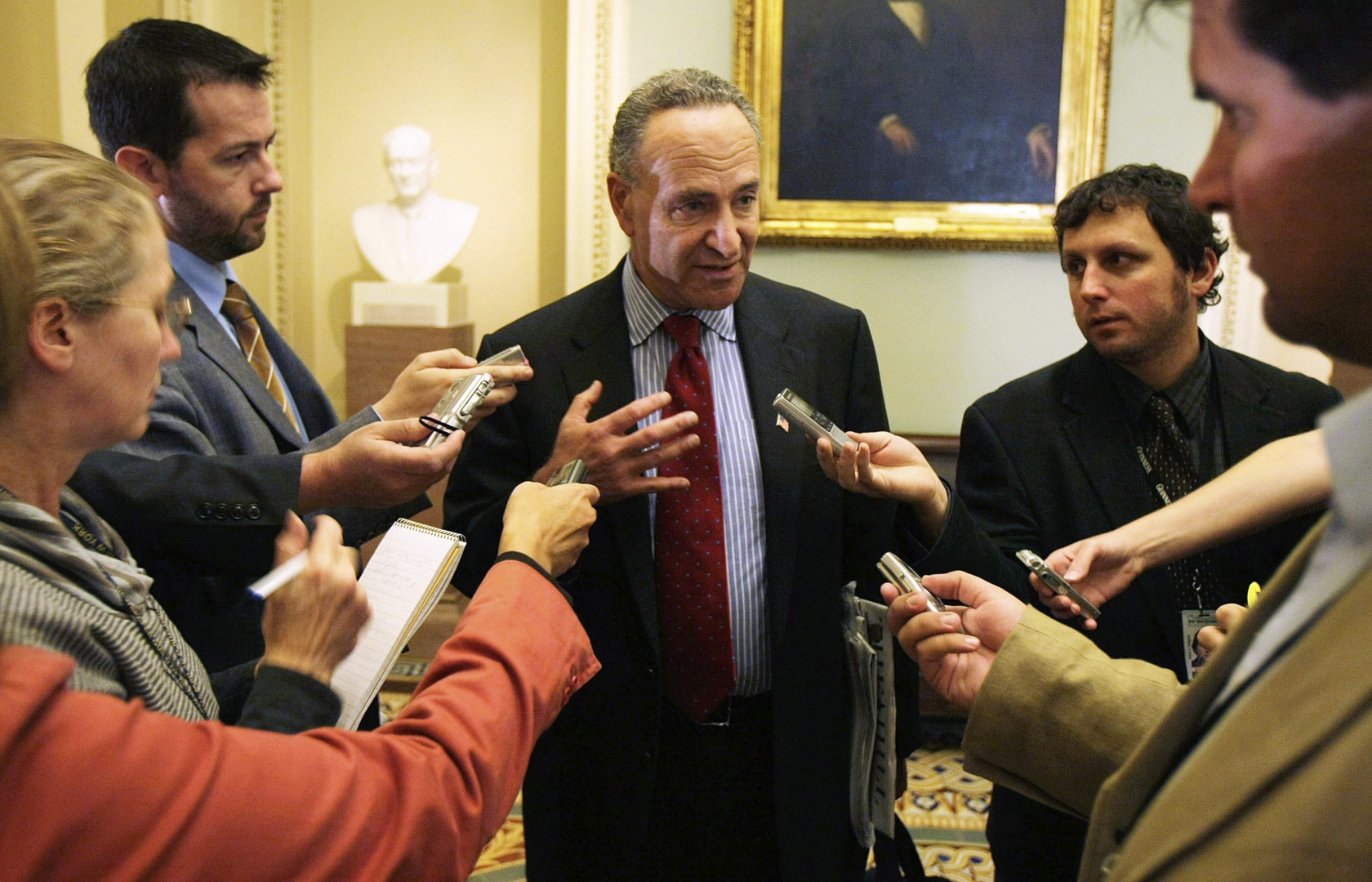 Senate Democrats are seeking to leverage the threat of a legislative morass to force Republicans to take action. But in laying out deadlines for the majority to meet, Democrats may be imperiling already-tenuous legislation their members support, most notably reauthorization of the Export-Import Bank.
Democratic leaders on Tuesday delivered a thinly veiled ultimatum to the Republican majority: Draft a long-term transportation bill with increased funding before the August recess, or Democrats will block consideration of the issue entirely.
But the fight over the Highway Trust Fund is bad news for backers of the Export-Import Bank who had hoped the must-pass highway legislation would provide an apt vehicle for reauthorizing the bank's charter. Now some Democrats are concerned that raising the stakes on highway funding dims the bank's prospects.
"I think that's a legitimate worry," Sen. Heidi Heitkamp (D-N.D.), who is a cosponsor of an Export-Import Bank reauthorization bill introduced by Sen. Mark Kirk (R-Ill.), said in an interview Tuesday. "We will have once again a situation where we don't really have a path forward for a long-term extension of the Ex-Im Bank."
Bank supporters wish they didn't need to use the highway bill at all.
"I would like to see something before June 30," Sen. Maria Cantwell (D-Wash.) said in an interview Monday. "My sights aren't set on expiration."
But a clean reauthorization before the bank's charter expires on June 30 isn't likely to happen, making a mid-summer showdown over the highway bill the best legislative option for backers of the bank.
House Speaker John Boehner (R-Ohio) and Republican leaders remain unwilling to circumvent House Financial Services Committee Chairman Jeb Hensarling (R-Texas) and other high-profile Export-Import Bank opponents, leaving even Republican supporters acknowledging that the bank's authority might temporarily lapse before it could be revived.
"It's beginning to look more and more like it's just not going to be mechanically possible to do it," Rep. Frank Lucas (R-Okla.), a vocal advocate of reauthorization, said in an interview last week.
So supporters have settled on the highway bill as the legislative vehicle.
"The highway bill is the most likely vehicle for now," said an aide familiar with Kirk's reauthorization legislation in an email Monday.
Majority Leader Mitch McConnell (R-Ky.), who opposes reauthorizing the Export-Import Bank, said in an interview that he agreed the highway bill provided the best path.
But Democratic leaders signaled at a press conference Tuesday that the Highway Trust Fund isn't a sure thing if Republicans don't meet them at the negotiating table.
"Bottom line is we're asking them to meet our timetable," Sen. Chuck Schumer (D-N.Y.) told reporters. "If they don't meet this timetable, it'd be very hard for us to do another short-term extension."
Despite wide agreement on the need for a multi-year highway bill, the two parties are billions of dollars apart on the issue and can't even agree on where to find the funding, setting the stage for yet another intractable conflict.
Democrats made the case Tuesday that Republicans were to blame for creating the latest emergency deadline.
"We're in the minority. As you know, the majority controls the floor," Sen. Dick Durbin (D-Ill.), the second-ranking Democrat in the Senate, told reporters. "We're looking for a vehicle that's going to work. I hope it's not the temporary highway bill."
But by raising the stakes on the highway fund, Democrats may have set themselves up for an unsavory choice between blocking any unsatisfactory Republican transportation proposal and reviving what will by then be an already-expired Export-Import Bank.
"I think what we need is a long-term highway bill and a long-term reauthorization of Ex-Im," Sen. Barbara Boxer (D-Calif.) said in an interview Tuesday. "I think we're going to get [the highway bill], so I don't like to go down this negative path."