Republicans Use Drought, Appropriations to Chip Away at Endangered Species Act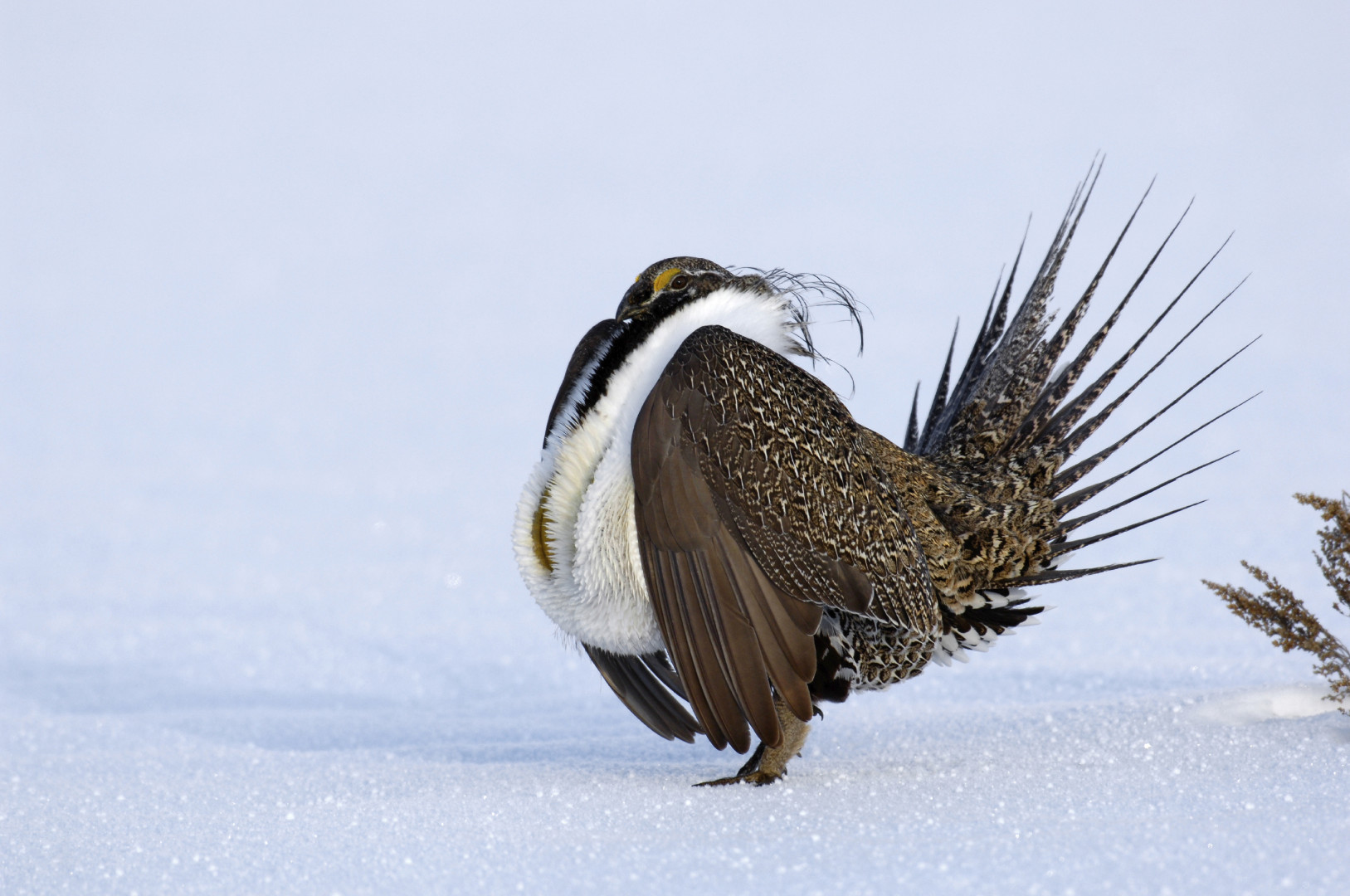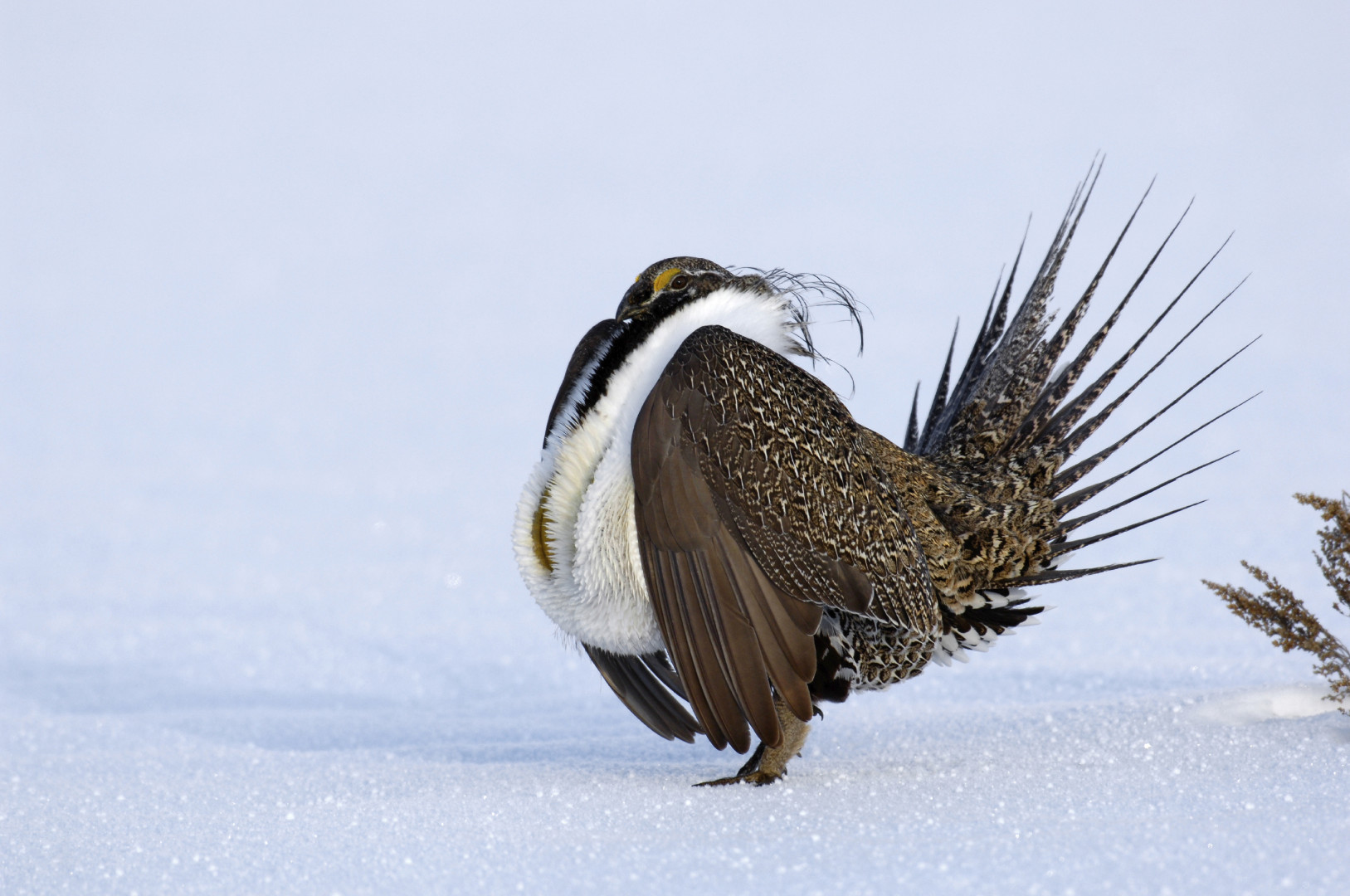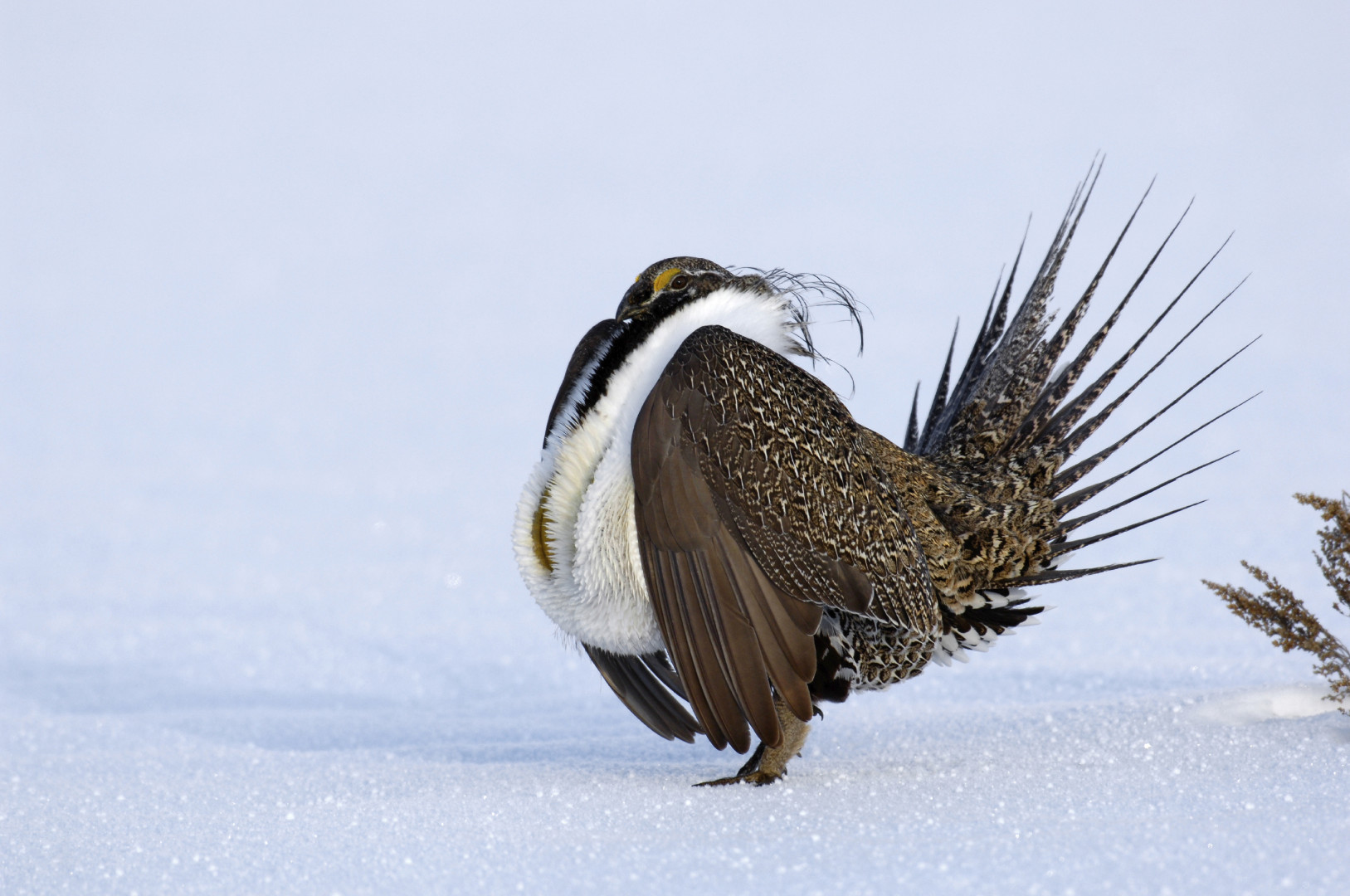 Republicans in Congress are using a national defense policy measure and the appropriations process to begin anew a years-long attack on the Endangered Species Act.
From the drought gripping the West to threats to military readiness and growing angst over federal ownership of public lands, Republicans are taking advantage of their new majority in the Senate to chip away at the Act. And billions of dollars are at stake: Several species under consideration for protection, Republicans say, would shut down tens of millions of acres for development, energy exploration and even major water projects aimed at alleviating the drought.
"What we're dealing with is how this over-regulation affects people's lives," said Rep. Rob Bishop (R-Utah), chairman of the House Natural Resources Subcommittee on Public Lands and Environmental Regulation.
Bishop is one of a handful of Republicans who have offered amendments or riders to two measures — the National Defense Authorization Act and the Interior Department appropriations bill — that seek to prevent some animals from being added to the endangered species list, and to remove others from the list.
The House-passed NDAA would require the Fish and Wildlife Service to delay a listing decision on two birds, the greater sage grouse and the lesser prairie chicken, for several years. The provision, inserted by Bishop, does not appear in the Senate version, though Sens. Mike Lee (R-Utah), Cory Gardner (R-Colo.) and seven other Republicans tried to amend their version to add it. Supporters worry that limiting activity on sage grouse habitat could pose a threat to military readiness.
The Interior appropriations measure, on the House floor this week, contains a provision that would delay any further rule-making on the sage grouse for at least another year.
The sage grouse roams over habitat that covers more than 140 million acres in 11 Western states. State governments and interest groups worry that a decision to list the sage grouse as endangered could shut off development across much of that territory; states have worked hard, and in concert with the Interior Department, to develop conservation plans that would allow them to keep the bird off the list. The prairie chicken, similarly, occupies habitat over tens of millions of acres in several Western and Great Plains states.
"When animals are listed on the Endangered Species Act, what comes with that is a certain level of protection," said Josh Saks, legislative director at the National Wildlife Federation. "We're seeing preemptive strikes by members saying, 'I want to make sure that never happens.'"
Republicans will also use the Interior appropriations bill to attempt to take a subspecies of the gray wolf off the endangered species list. Legislative language in the NDAA would permanently remove another endangered species, the American burying beetle, from the list. And Rep. David Valadao (R-Calif.) inserted an amendment into the Interior bill to delay the listing of the delta smelt, a small fish that lives in one of Northern California's main water supplies.
All told, conservation groups have counted more than 50 proposals to de-list specific species, or to rein in the power of the Endangered Species Act — all of them offered by Republicans in Congress. Those groups worry the amendments and riders do more than put at risk an individual species.
"Each of them would do substantive damage to either a particular imperiled species or to the Endangered Species Act itself," said Robert Dewey, the chief lobbyist for Defenders of Wildlife. "There's intrinsic damage, but also these proposals undermine the political support and foundation of the Endangered Species Act itself."
The Endangered Species Act remains broadly popular among voters. More than three quarters, 76 percent, said they view the Act in a favorable light, according to a new Morning Consult poll, while 9 percent said they see it unfavorably. Republicans are most likely to say they have a negative view of the Act, though more than seven in ten self-described Republican voters say they still have a favorable view.
Still, 45 percent of registered voters said they had read not much or nothing at all about the Act. The poll, conducted June 20 through June 22 among 1,306 registered voters, has a margin of error of plus or minus 3 percentage points.
Conservationists see legislative efforts to tinker with the Act as a fundamental assault on its very premise: to remove politics from the decision to extend protections to species, in favor of science.
The gray wolf population is a prime example. The population in question, which lives in Minnesota, Wyoming, Wisconsin and Michigan, has recovered enough to be removed from the list, scientists and the Interior Department agree, though federal courts have blocked de-listing four times. Some conservation groups even support removing the wolf from the list, but they still don't want Congress involved.
"We oppose the legislative de-listing of any species. It should be science, and not politics, that guides decision-making," Dewey said. "When Congress [gets involved], it leads to the unravelling of reasoned decision-making."
But Bishop and other Republicans who want to roll back endangered species protections for some animals say the original law's ambiguous language has allowed the Fish and Wildlife Service to overreach.
"This has always been a problem area because the original core language is so loosely written. It can be interpreted in almost any way," Bishop said in an interview. "The issue is more control than it is preservation of species."
Bishop also said it makes sense for the legislature to get involved, because it gives recourse to land owners, developers and farmers impacted by the ESA.
"If you really want people to have say in their lives and some kind of ability to fight back if they don't like something, it has to be done through the legislative branch," he said.
The Interior Department under President Obama says it has proactively worked to take species off the endangered species list. But the threat of listing an animal is essential to its effectiveness, said Saks, of the National Wildlife Federation.
"We have a carrot-and-stick situation right now with the Endangered Species Act," he said. By undermining the Act, "you're taking away the stick."
Western states in particular are hyper-sensitive to their relationship with Washington, because so much Western land is owned by the federal government. More than 57 percent of the land in Bishop's home state is federal land. So is more than half the land in Alaska, Idaho and Oregon, and more than 40 percent in Wyoming, New Mexico, Arizona and California. In Nevada, the federal government owns a staggering 84.5 of every 100 acres.
In a five-page letter to House Appropriations Committee Chairman Hal Rogers (R-Ky.), Office of Management and Budget Director Shaun Donovan cited efforts to undercut the Endangered Species Act among the "unacceptable ideological riders" to which the White House objects in the Interior appropriations measure.
But while the White House may veto the Interior bill, provisions contained within the NDAA could eventually become law. Conservationists worry it could be only the first of many chips at the Endangered Species Act, now that Republicans control Congress.
"We can't always be sure that when these provisions are tacked on to huge bills they might not slip into law," Dewey said. "There's no guarantee with this all-out assault on the Endangered Species Act that some of these provisions won't become law."