Americans' Opinions of Trump: 'Money,' 'Arrogant,' 'You're Fired'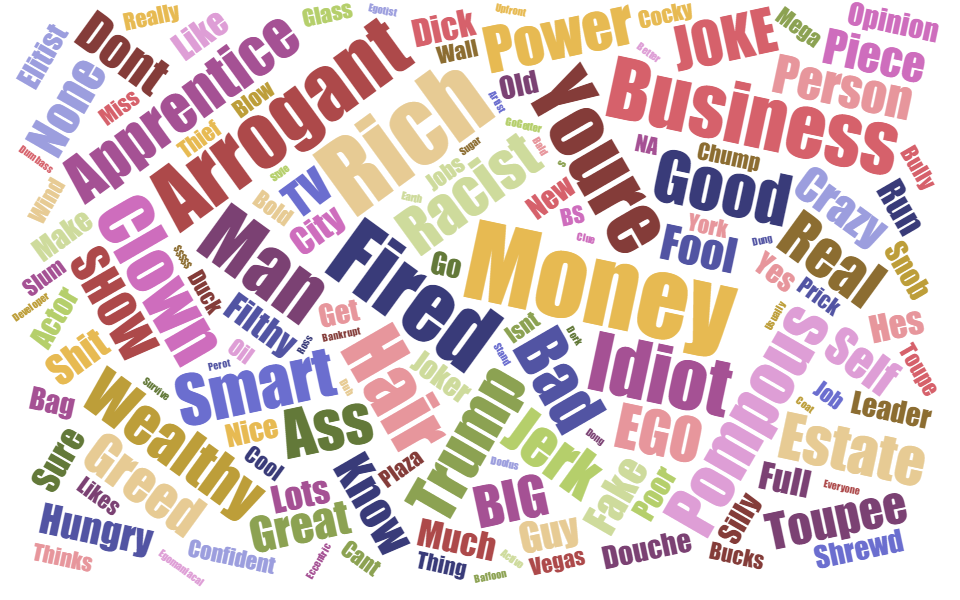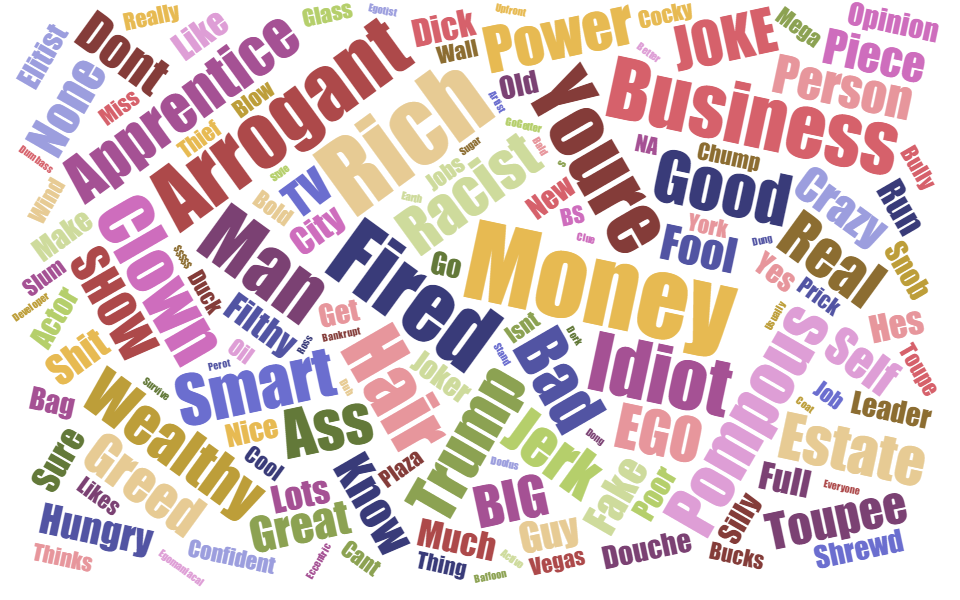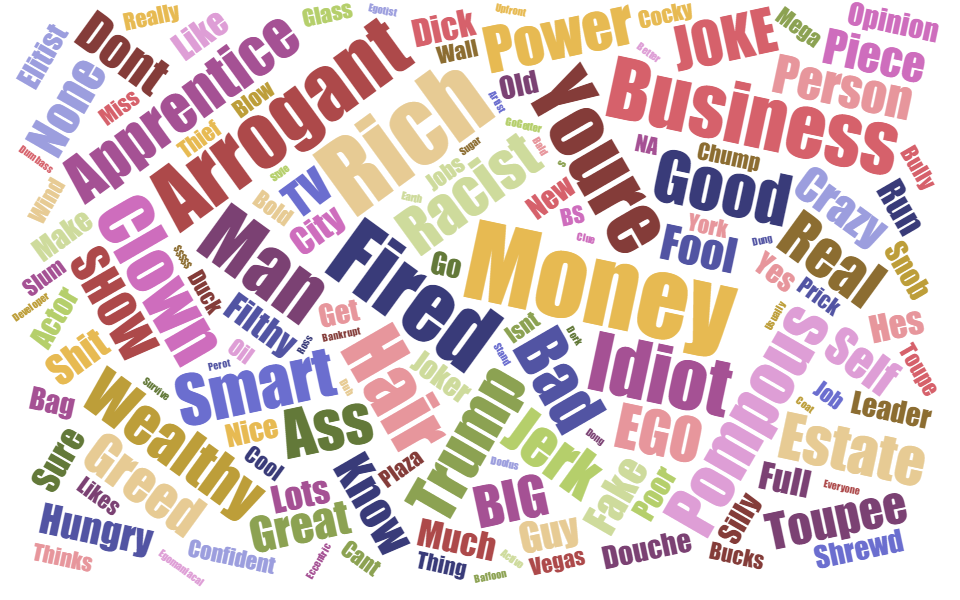 After decades as America's best-known self-promoter, real estate mogul Donald Trump is as recognizable to voters as politicians like Hillary Clinton or Mitt Romney. But unlike Clinton and Romney, who inspire as many fans as detractors, Trump is deeply unpopular among the voters he hopes to win over.
Just 33 percent of registered voters view Trump in a favorable light, according to a new Morning Consult poll, while 57 percent view him unfavorably. Dig deeper into the numbers and Trump's image is even worse: 34 percent say they view Trump very unfavorably.
Trump on Monday formally filed paperwork to run for president with the Federal Election Commission, a week after announcing his bid at his signature tower in Midtown Manhattan with a rambling speech that covered everything from the threat posed by Mexican immigrants to health care and America's relationship with China and Japan.
Asked what they think of when they hear Trump's name, a majority of registered voters came up with a negative word. "Arrogant," "ego" or "egomaniac" and "greed" or "greedy" were the most common negative responses.
Dozens more voters brought up words or phrases that cannot be reprinted here.
Few offered purely positive descriptors; "good" or "great" only came up 14 times among the 1,306 respondents, fewer than the 16 respondents who used the words "comb over" or "hair."
But many voters used words that described Trump's background: Nearly 10 percent of registered voters said the word "money" came to mind when they hear Trump's name, a fact sure to appeal to a businessman who routinely estimates his fortune at nearly $9 billion, though outside observers like Forbes Magazine frequently cite a number half as large. Voters also used the words "rich," "business" or "business man" to describe Trump.
And after 14 seasons and 185 episodes of Trump's hit reality shows "The Apprentice" and "Celebrity Apprentice," voters have gotten used to his catch phrase: 61 registered voters, or just under 5 percent of respondents, used the phrase "you're fired" to describe Trump.
The Morning Consult survey polled 1,306 registered voters online between June 20-22, for a margin of error of plus or minus 3 percentage points.
As Trump seeks the Republican presidential nomination, the Morning Consult poll shows he has an opening: 53 percent of self-identified Republican voters, including 57 percent who call themselves Tea Party supporters and 52 percent of self-described conservatives, say they have a favorable view of Trump.
And voters in key early states are giving Trump a serious look. A new Suffolk University poll released Tuesday morning shows Trump in second place among New Hampshire Republican primary voters, trailing former Florida Gov. Jeb Bush (R) 14 percent to 11 percent.
"Donald Trump has emerged as an anti-Jeb Bush alternative in New Hampshire," Suffolk pollster David Paleologos said Tuesday. "Many of those who like Trump are voting for him, and although many more dislike him, the unfavorables are split up among many other candidates. It's the politics of plurality."
Trump leads the New Hampshire poll among self-identified conservatives, while he draws only half of Bush's support among moderate voters.
The Suffolk poll surveyed 500 likely New Hampshire Republican primary voters between June 18-22, for a margin of error of plus or minus 4.4 percent.