New Hampshire Budget Fight Has Senate Implications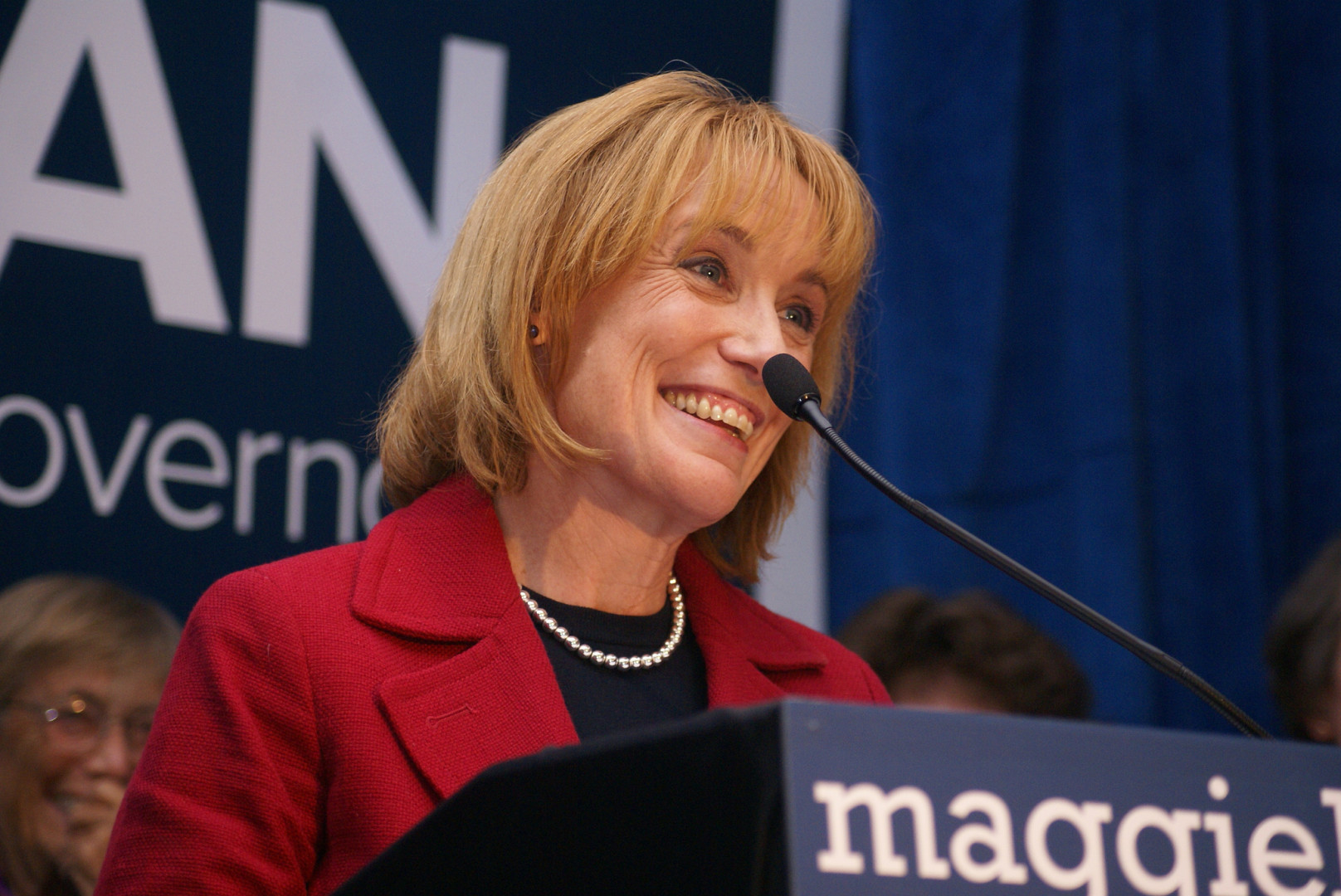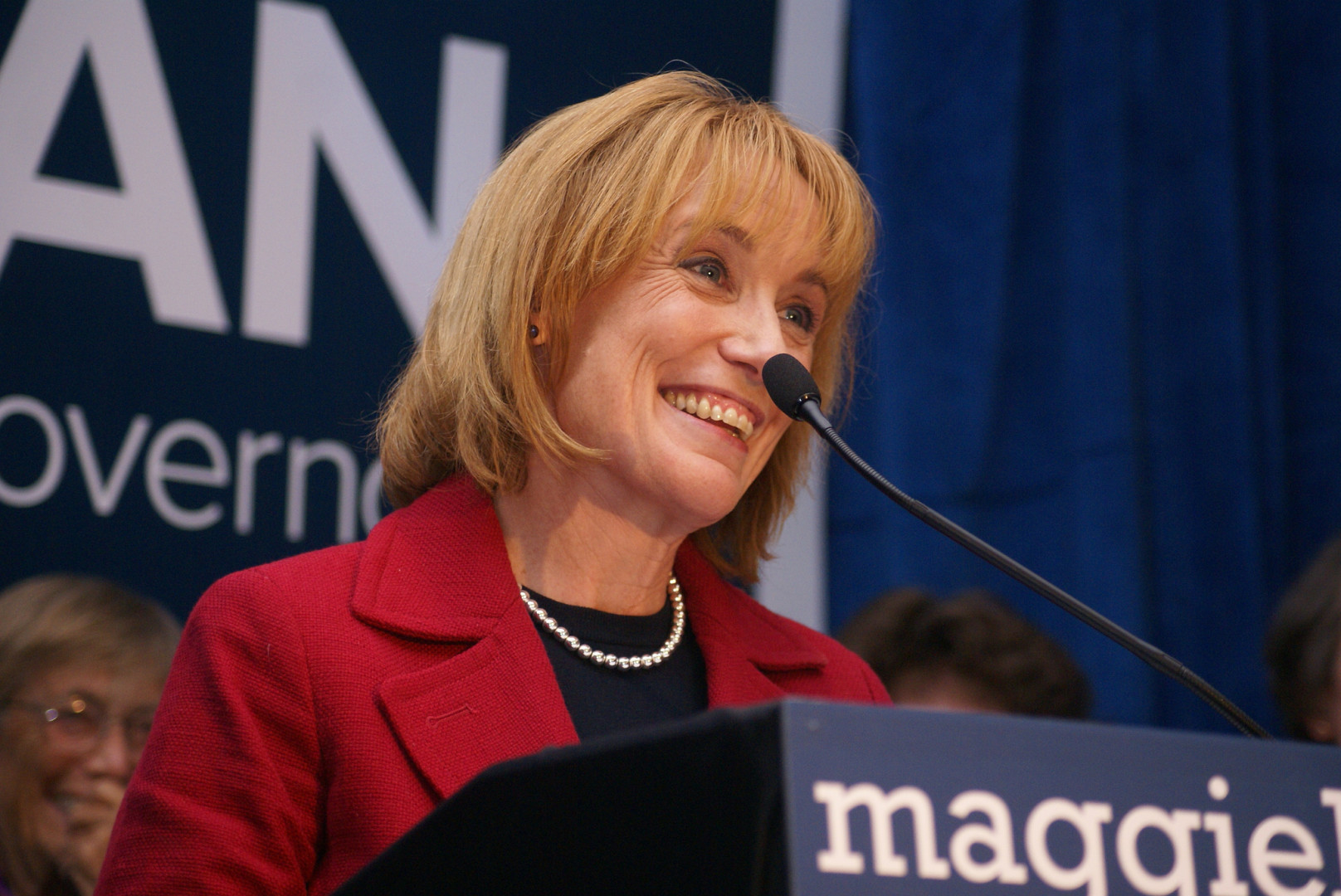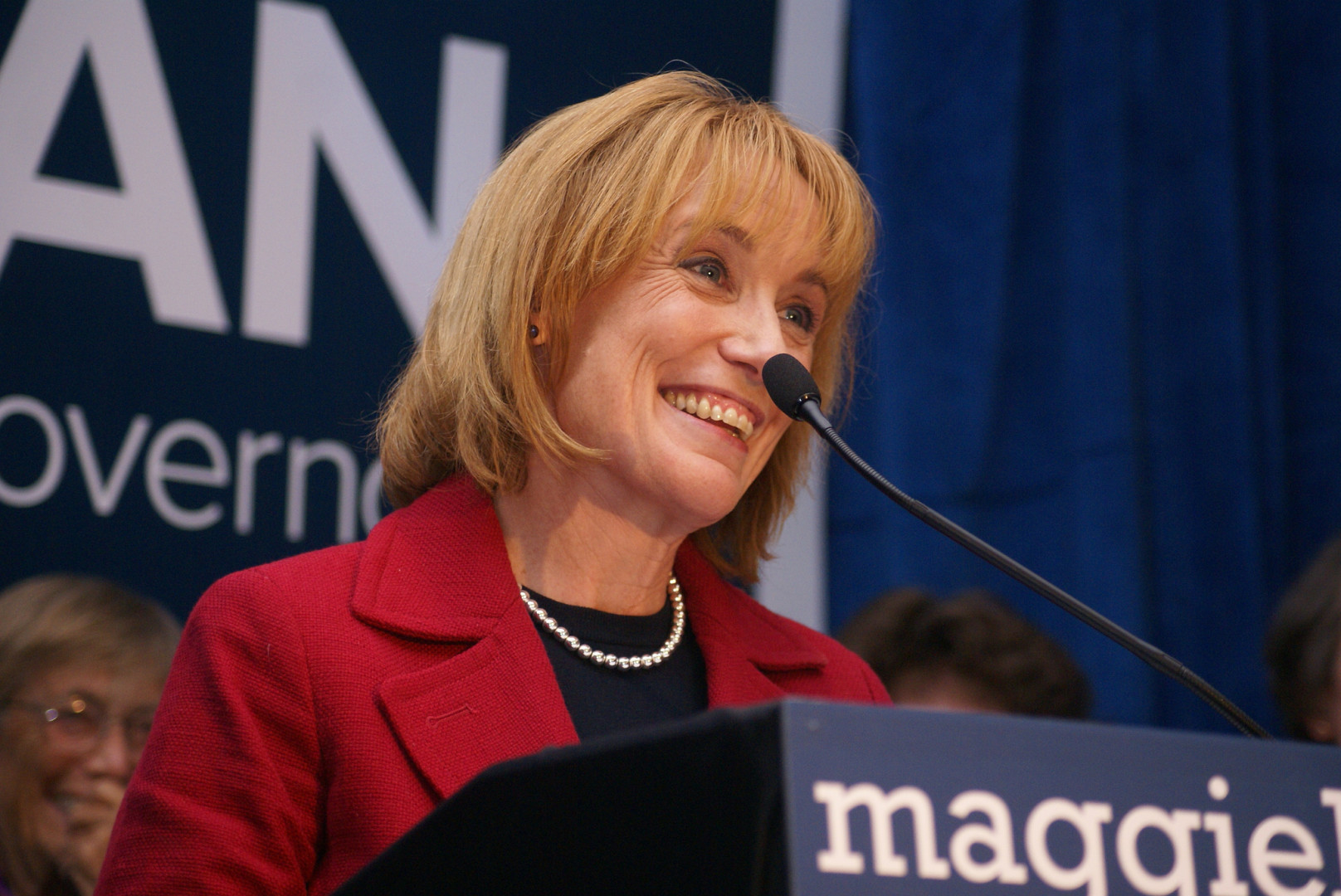 A budget showdown this week between Republicans in New Hampshire's state legislature and the state's Democratic governor has put the brakes on one of the most highly anticipated races for a U.S. Senate seat in the nation.
At stake in Concord is the fate of an $11.3 billion budget making its way to the floor of the statehouse. The Republican-controlled legislature is expected to pass the budget on Wednesday.
But Gov. Maggie Hassan (D) has promised to veto the budget due to corporate tax cuts and budget gimmicks she says will create a $90 million budget hole.
The stalemate leads to the prospect of a government shutdown — one that both Democrats and Republicans are racing to pin on the other party.
The blame game is important because there is more at play: Hassan is seen as the Democrats' strongest challenger to Sen. Kelly Ayotte (R), who faces re-election next year. But the governor isn't likely to enter the race until the budget fight is settled.
Ayotte won election in 2010 by a wide 60 percent to 37 percent margin in a good year for Republicans, over former Rep. Paul Hodes (D). But she is one of seven Republican senators up for re-election this year in states President Obama won twice — the seven states that form Democrats' path back to a Senate majority.
In a presidential election year, Democrats believe they have a shot at beating Ayotte. And a showdown between Ayotte and Hassan, two of the most popular politicians in the Granite State, would almost certainly attract millions of dollars, both to the candidates themselves and from outside groups battling for control of the Senate.
Ayotte's office said the budget fight isn't one the senator will get involved with.
"It's up to leaders at the statehouse to resolve challenges at the state level, and Sen. Ayotte is focused on her work to best serve the people of New Hampshire in the U.S. Senate," said Liz Johnson, Ayotte's communications director.
Hassan's office says a Senate race isn't on her mind right now.
"The governor isn't thinking about 2016 at all. Her primary and only focus is on getting a fiscally responsible, bipartisan, balanced budget," said William Hinkle, Hassan's spokesman. "There's no timeline at this point" for a decision on whether to run for Senate.
There is, however, a timeline to avoid a government shutdown: New Hampshire's current budget expires on June 30, giving legislators and Hassan just over a week to come up with a solution. This weekend, Senate President Chuck Morse (R) and House Speaker Shawn Jasper (R) said they would introduce a continuing resolution that would keep the government open during further budget negotiations.
"We hope this measure isn't necessary, but want to be confident that our state will not be negatively affected by the governor's short sighted and risky decision to veto the budget," Morse and Jasper said in a joint statement. Hinkle said Monday the governor's office is working with legislative leaders to come up with a continuing resolution to give both sides more time to negotiate.
Republicans maintain they have made compromises between the House version of the budget, which calls for a 3 percent spending increase, and the governor's version, which called for a 7 percent hike. The planned corporate income tax cut, too, would be phased in over a longer period of time.
"It doesn't make a lot of sense to me what [Hassan is] doing. I don't really understand it, because this is a good budget," said state Sen. Jeanie Forrester (R), chair of the Senate Finance Committee. "If she vetoes the budget, I think a lot of folks out there are nervous right now about what that means."
Under state law, Hassan has the option to avoid the political headache of signing a budget: A budget passed by the legislature becomes law five days after it reaches the governor's desk, if Hassan refuses to either sign or veto it.
"The easiest thing for her politically, and probably the most beneficial for her personally if she really did want to run for Senate, would have been to let it become law without her signature," said Kathy Sullivan, a former state Democratic Party chair and Hassan supporter. "Instead she is doing something too few politicians do: Putting the interests of her constituents and the state ahead of any personal agenda."
Hassan has stuck by her veto threat, even if budget negotiations drag on through the summer.
"Our families deserve better. Our businesses deserve better. And the hard-working people of the Granite State deserve better," Hassan said in a statement last week.
Because of the national implications, Democrats are portraying Republican recalcitrance to negotiate as an overtly political move, aimed at keeping Hassan on the sidelines.
"[T]here's no question that New Hampshire Republicans are putting partisan politics first with their fiscally irresponsible and unbalanced budget that would take our economy backward," state Democratic Party chairman Ray Buckley said through a spokesman.
Republicans characterize the impending crisis as one of Hassan's making; the state Republican Party is running a "Countdown to Governor Hassan's Government Shutdown" on their website. Republican Party chairwoman Jennifer Horn last week called on Hassan to rule out a Senate bid in order to focus on fixing the budget.
"Passing a budget is a full time responsibility and Granite Staters deserve a governor who will is dedicated to her job instead of her political career," Horn said.