Uncertainty Over Ex-Im Weighing on U.S. Businesses, Big and Small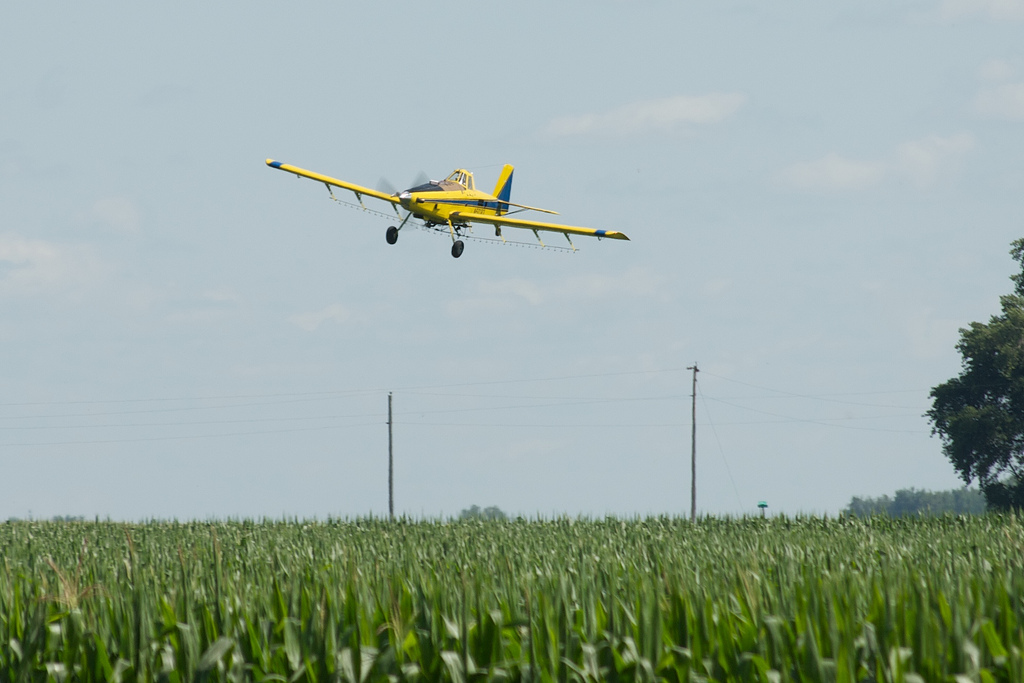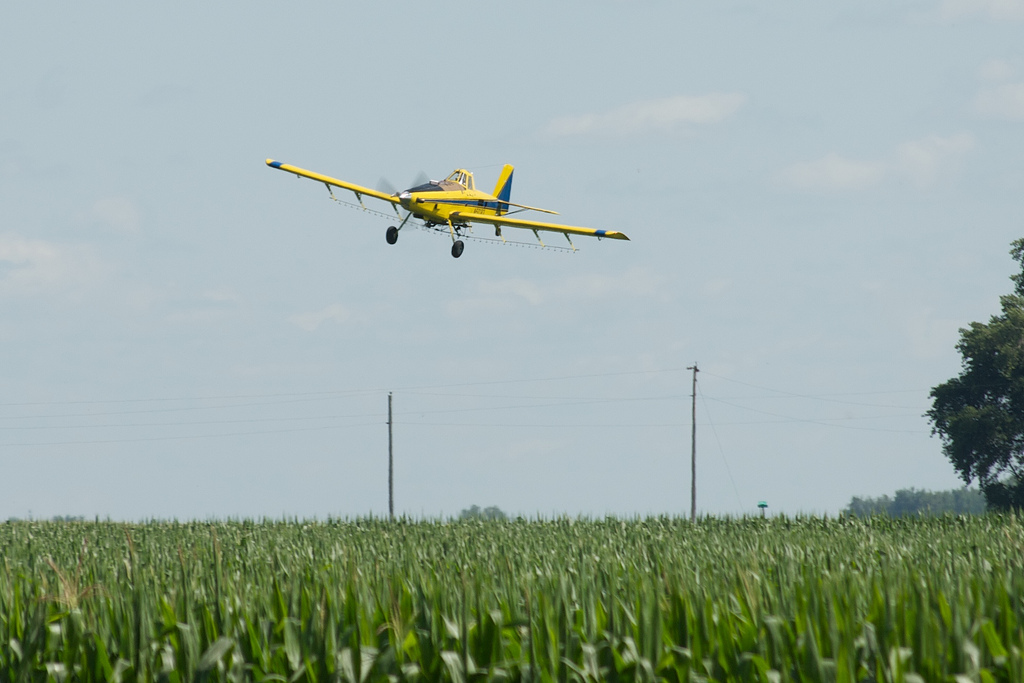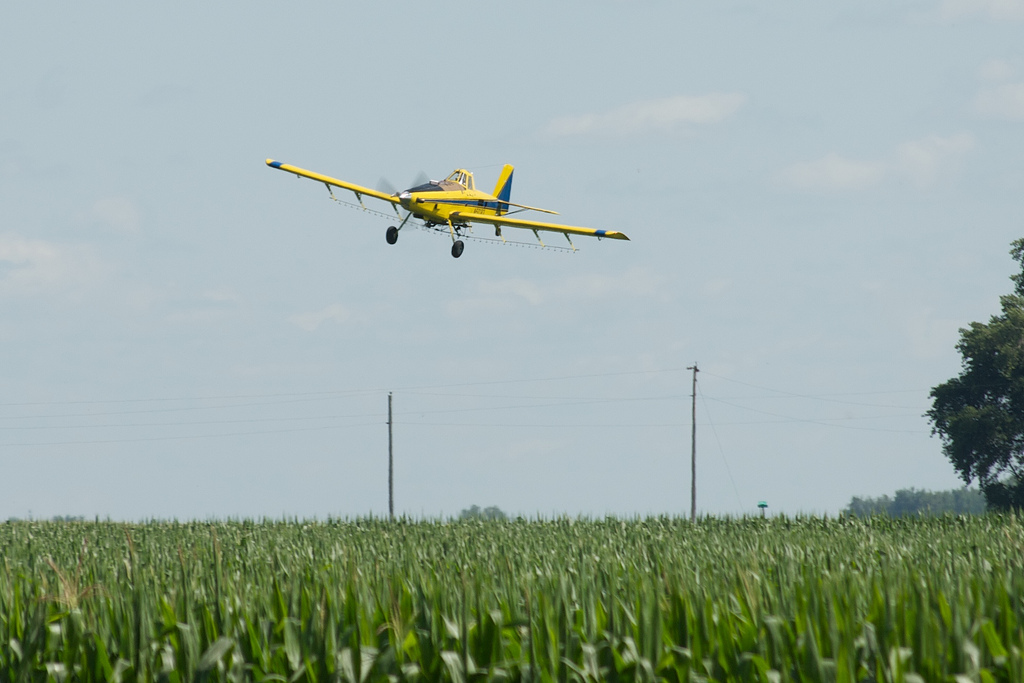 The Export-Import Bank's charter will soon expire, and some small business owners are already losing sleep over the prospect of lost revenue.
Air Tractor Inc., an Olney, Texas-based manufacturer of agricultural aircraft has a short window of time to sell its goods: Brazil's planting season. Sales of its crop-dusting airplanes to farming companies in Brazil comprise about 25 percent of the firm's annual revenue and have to occur within a two-month period of the agricultural cycle in June and July.
Since Air Tractor and its 270 employees rely on the Export-Import Bank to insure their capital transactions, the likely expiration of the federal agency's charter on June 30 could have profound implications for the firm's revenue stream. Even if the bank undergoes a temporary lapse in authorization, the uncertainty has already taken a toll on Air Tractor.
"If we can't provide them financing, the deal is done," Tyler Schroeder, a financial analyst for Air Tractor, said in an interview. "There is no way we can make that deal without offering competitive financing."
The 81-year-old Export-Import Bank provides loan guarantees and insurance to U.S. manufacturers selling their products abroad. Its administrative budget for fiscal year 2015 is $106 million, and it manages a $112 billion loan portfolio. It has a history of turning profits: Last year it returned $675 million to the Treasury.
With Congress going on recess at the end of this week and not returning until July 7, there is little chance of reauthorization until later this summer at the earliest. Some bank supporters have pointed to an expected vote in July on the Highway Trust Fund as a possible legislative vehicle for reauthorization.
The period of uncertainty over the bank's future began in September, when House Financial Services Committee Chairman Jeb Hensarling (R-Texas), a vocal opponent of Ex-Im, agreed to a short-term funding measure that reauthorized the bank for nine months. At the time he said he would seek Ex-Im's expiration come June.
Hensarling has kept up his campaign against the bank, saying recently, "I just don't think, ultimately, you can ever deal with the social welfare state unless you first deal with the corporate welfare state," which he said Ex-Im represents.
A last-ditch effort by House Democrats to reauthorize the bank before the start of the upcoming congressional recess failed Wednesday with a party line vote of 181-243 on H.R. 1031, a reauthorization bill sponsored by Rep. Maxine Waters (Calif.), the top Democrat on the House Financial Services Committee.
While a potential lapse is unsettling to businesses like Air Tractor, the earlier short-term reauthorization wasn't enough time to breathe a sigh of relief either.
"Our customers are watching this," Schroeder said. "A nine-month authorization to them is scary as hell. Business can't plan nine months in advance. We plan 10 or 20 years in advance in new markets. How can we plan if we can't get financing?"
Advocates for the bank say money could be left on the table.
"Many deals are unrecoverable" due to the lapse in authorization, said Kate Bernard, managing director at the communications firm Hamilton Place Strategies, which represents the Exporters for Ex-Im Coalition, a group that includes the National Association of Manufacturers and the U.S. Chamber of Commerce. "It affects businesses' ability to plan ahead in a fierce global economy."
The uncertainty over Ex-Im's future has also impacted bigger companies such as Boeing Co., General Electric Co. and Caterpillar Inc. Projects exceeding $100 million—a nuclear power plant built by GE, for example—require a 30-day comment period. Since the bank wasn't reauthorized by May 31, no new loan guarantees or insurance can be issued for projects of that size with the looming June 30 reauthorization deadline.
Schroeder takes issue with Ex-Im opponents, such as the Heritage Foundation, who say that the bank is impinging on the private sector's ability to finance U.S. export deals and represents crony capitalism.
Air Tractor's main competition is Embraer S.A., a private aerospace company that receives production subsidies and financing from the Brazilian government. While Schroeder says that Air Tractor's customers would like to continue purchasing its crop dusters, the lack of guaranteed financing from Ex-Im poses a major complication.
"It's a very time-sensitive issue because of the agricultural season," Schroeder said.
"It would make our lives easy as pie if we could take Ex-Im out of it, but that's not the way things work," he added. "Wells Fargo, our bank, has certain government regulations that prevent it from doing certain foreign financing. If not for Ex-Im Bank we would have to finance the entire deal ourselves, which we can't afford to do."
Diane Katz, a senior research fellow in regulatory policy at the Heritage Foundation, sees things differently.
"There is no justification for the government to act as financier to favored interests," she wrote in an April issue brief on Ex-Im.
Though Heritage and Tea Party-aligned Republicans oppose Ex-Im, the bank has enjoyed broad support in the past and still has bipartisan backing today, both among lawmakers and industry trade groups. The White House and most congressional Democrats support its renewal, as do more establishment-aligned Republicans. The agency's reauthorization used to pass on voice votes in Congress, and its funding was included in appropriations bills that garnered little opposition.
The U.S. Chamber of Commerce has warned that the bank's expiration would "put billions of dollars in U.S. exports and tens of thousands of American jobs at risk."
Uncertainty over the bank's future is also affecting morale among the agency's 400 employees. In 2014 the bank ranked 26 out of 30 on a "Best Places to Work" list of small government agencies, according to the Partnership for Public Service. It ranked last in approval of agency leadership.
John Palguta, vice president for policy at PPS, said the agency's low ranking was due in large part to the uncertainty over the bank's future.
"It's not fun working at an organization whose very existence is in question," he said.