Grassley Doesn't See Path Forward for Bankruptcy Change Amid Puerto Rico Crisis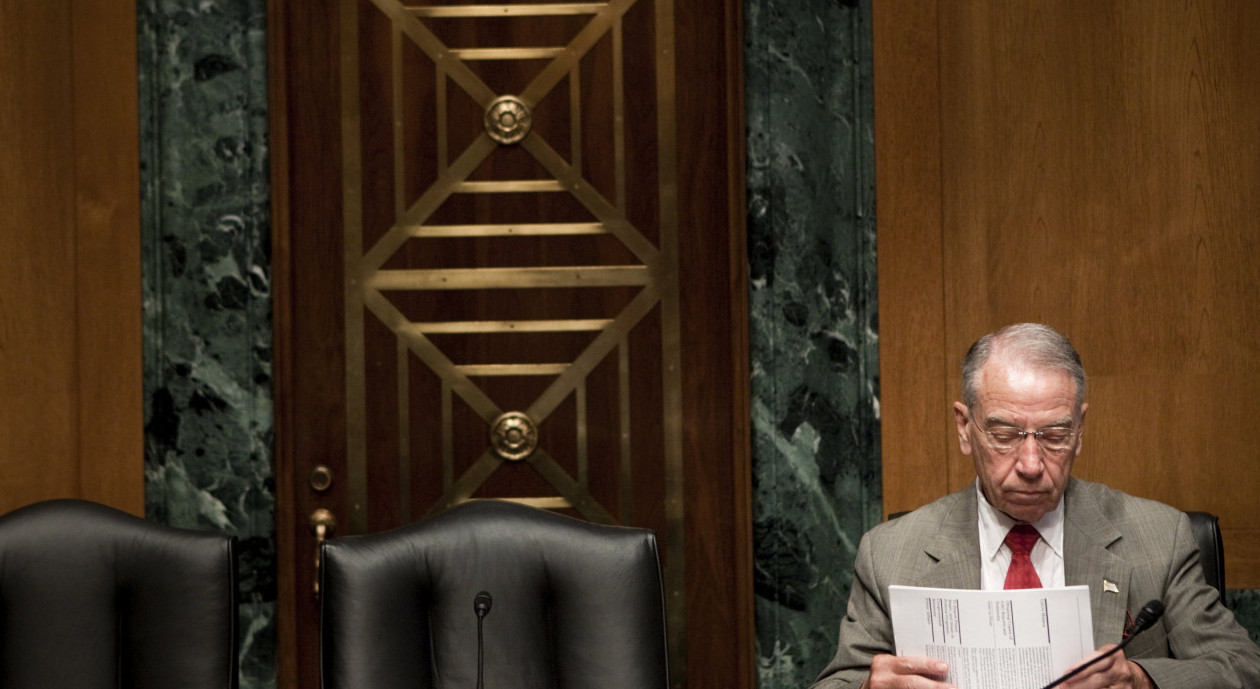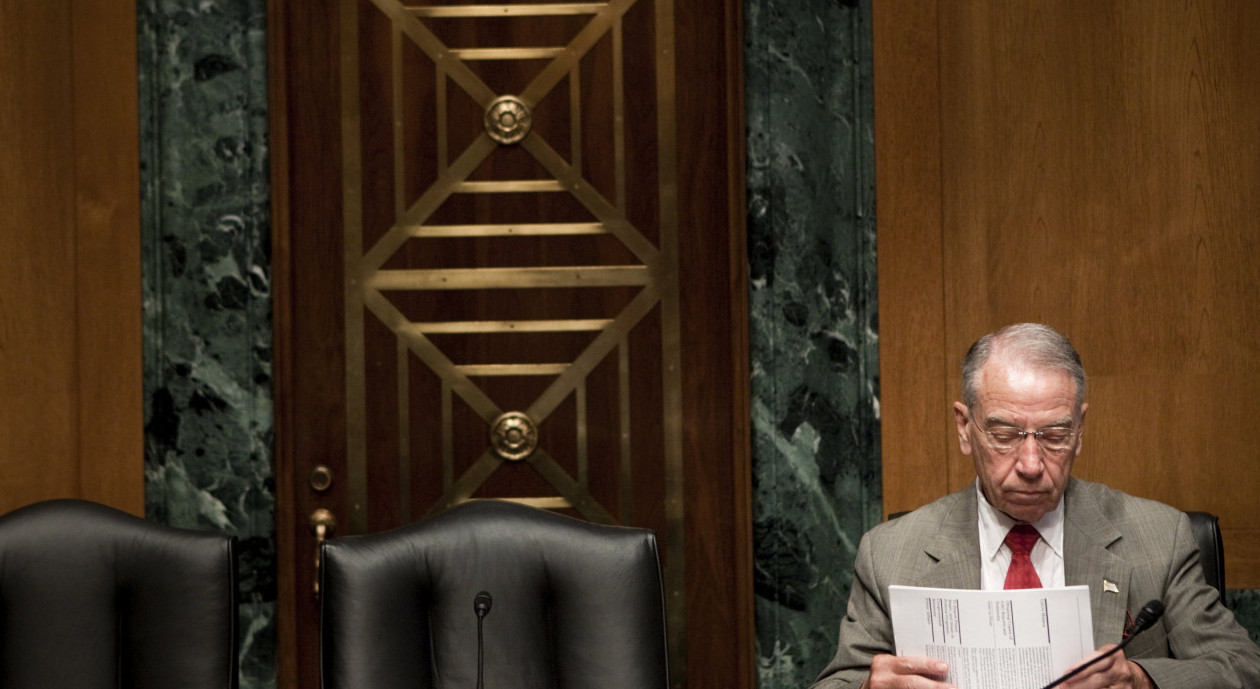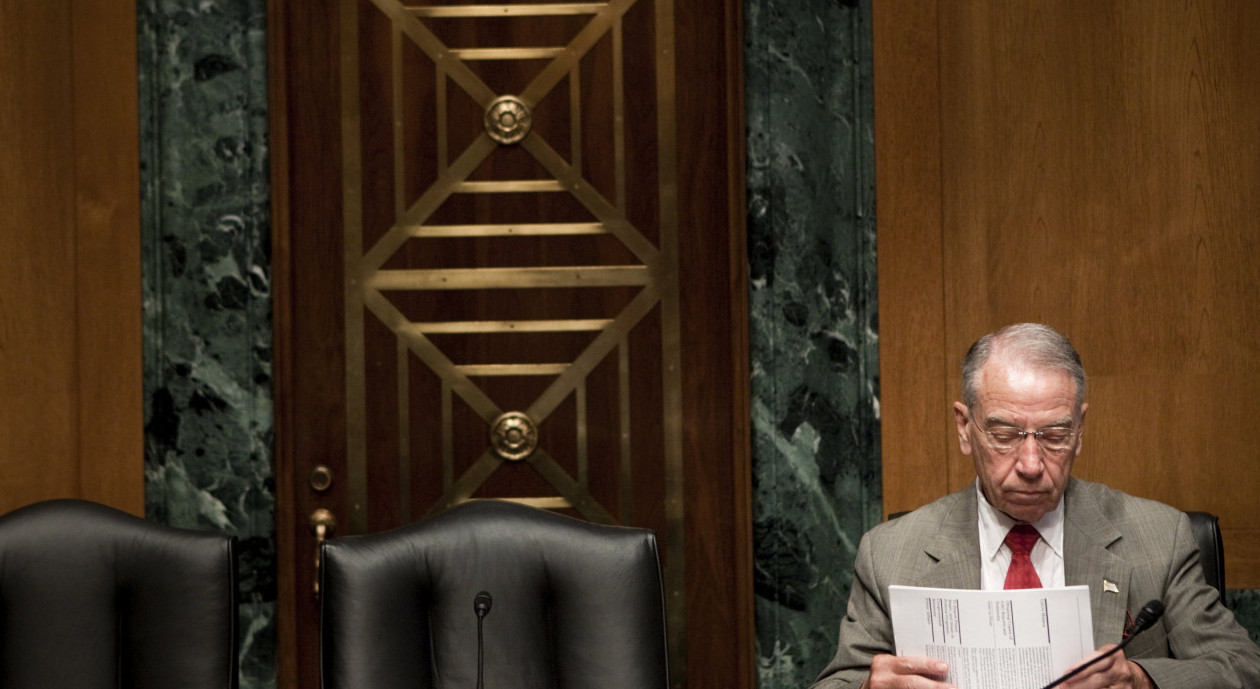 Senate Judiciary Committee Chairman Chuck Grassley does not see a path forward for legislation allowing Puerto Rico to file for bankruptcy, a potential fix the White House floated on Monday to the territory's $72 billion debt default.
White House Press Secretary Josh Earnest told reporters that the Obama administration is not considering a federal bailout package for Puerto Rico, but he urged Congress to "take a close look" at allowing the island to restructure its debt through bankruptcy proceedings.
Grassley (R-Iowa), who controls the Senate committee with jurisdiction over bankruptcy law, doesn't see a bill passing any time soon.
"At this time, there is no clear path forward," a Grassley spokesperson said Monday in an email. "What is clear, though, is that bankruptcy isn't going to solve all of the financial problems Puerto Rico has gotten itself into."
The aide said that Grassley wanted Puerto Rico's plan to address "all of its underlying financial problems."
Commissioner Pedro Pierluisi, Puerto Rico's non-voting representative in the House, introduced a bill in February that would amend existing law and allow Puerto Rico to file for bankruptcy. The House Judiciary Committee held a hearing on the Pierluisi measure, but it hasn't been backed by Chairman Bob Goodlatte (R-Va.). Goodlatte's staff said the chairman felt the committee "has a responsibility to review the merits of the legislation."
The Puerto Rican government released a report Monday diagnosing the island's fiscal ailments. Chief among them is the fact that the territory will not be able to pay off almost $72 billion in debt obligations. The report says Puerto Rico's problems stem in part from a law prohibiting the island from filing for bankruptcy, unlike debt-ridden municipalities like Detroit.
In addition to the bankruptcy bill, there are several other legislative fixes Congress could consider. The report recommends Puerto Rico be exempt from the $7.25 federal minimum wage because it is "very high" compared to local pay. That kind of change would fall to the Senate Health, Education, Labor and Pensions Committee and the House Committee on Education and the Workforce.
The report, issued by Puerto Rico Gov. Alejandro Garcia Padilla's administration, also calls for Puerto Rico to be exempt from the Jones Act, which says all trading between U.S. ports must be conducted on American ships, in an effort to cut higher-than-normal prices on the island.
Beyond those fixes, the House Natural Resources Committee and the Senate Committee on Energy and Natural Resources are responsible for general oversight of U.S. Territories. A House Natural Resources subcommittee held a hearing last week on Puerto Rico's political status, and the Senate Energy Committee will hold a hearing next month on energy and infrastructure issues on the island.
Rep. Jeff Duncan (R-S.C.), who is a member of both the Natural Resources Committee and the House Foreign Affairs panel, sent a letter to colleagues urging them to consider instituting a control board to take over for the Padilla administration.
Action could come from outside Congress as well.
Arturo Estrella, who has represented the Federal Reserve Bank of New York at international negotiations, wrote a paper published in October arguing that the New York Fed, which oversees aspects of Puerto Rico's financial system, could help alleviate the island's debt problems. He said the bank has the authority to consider Puerto Rico as a municipality or foreign country, and thus could purchase the island's debt.