Poll: Americans Say Confederate Flag is a Symbol of Southern Pride, Not Racism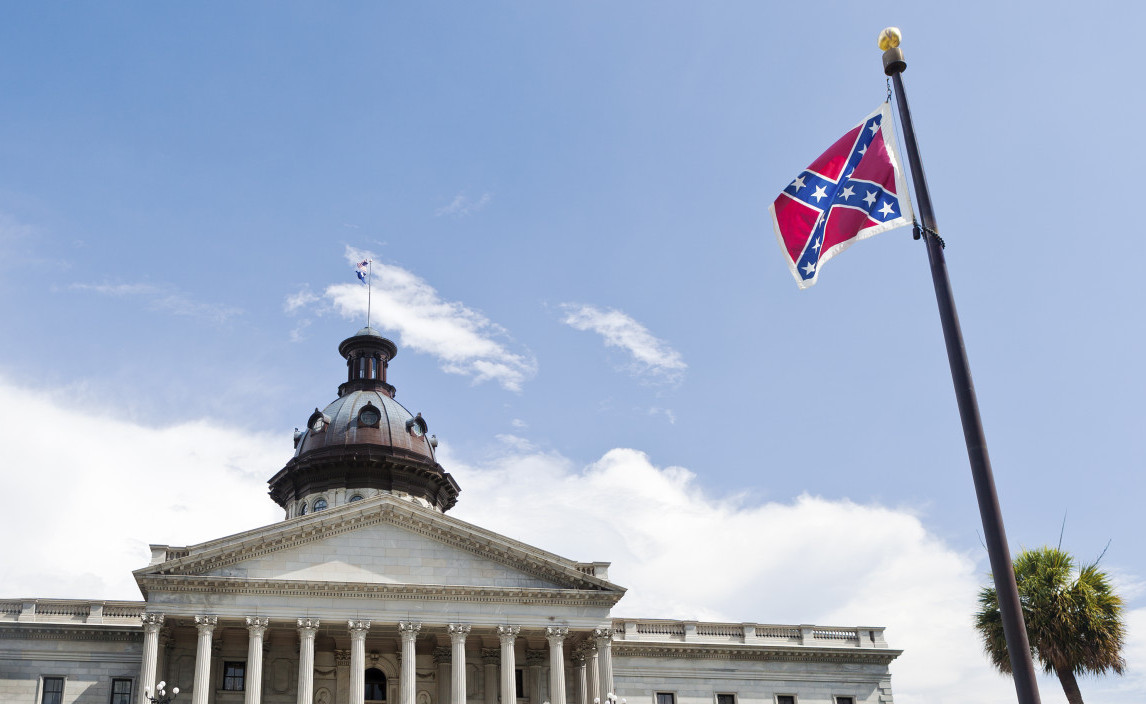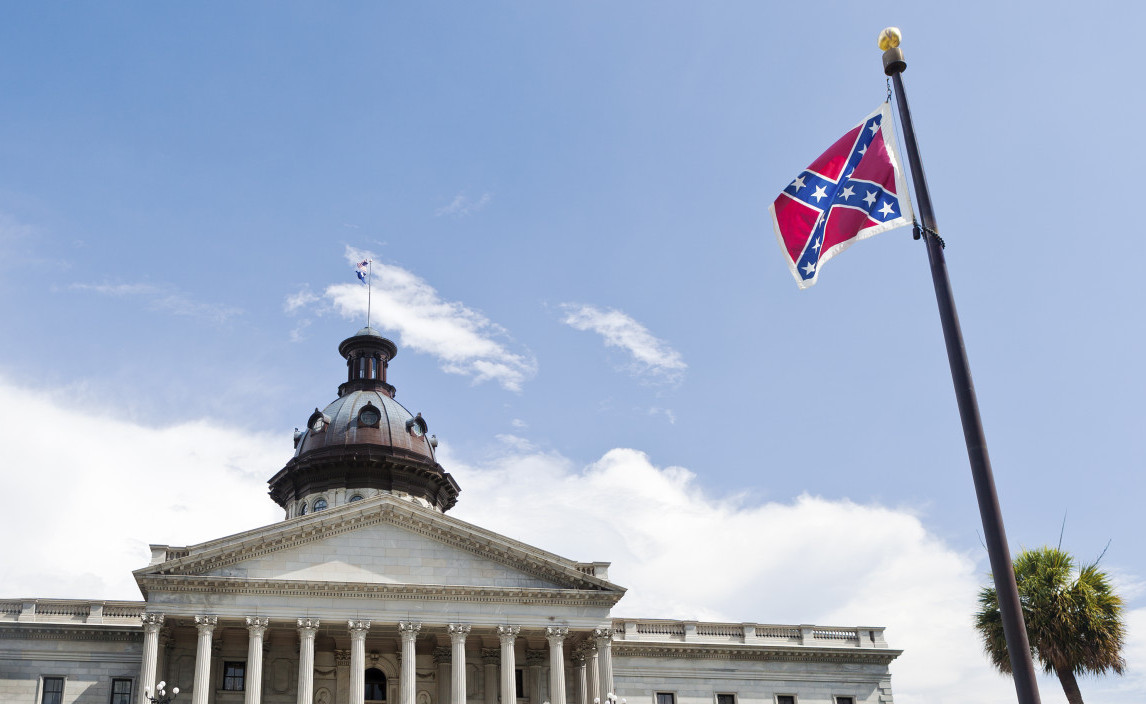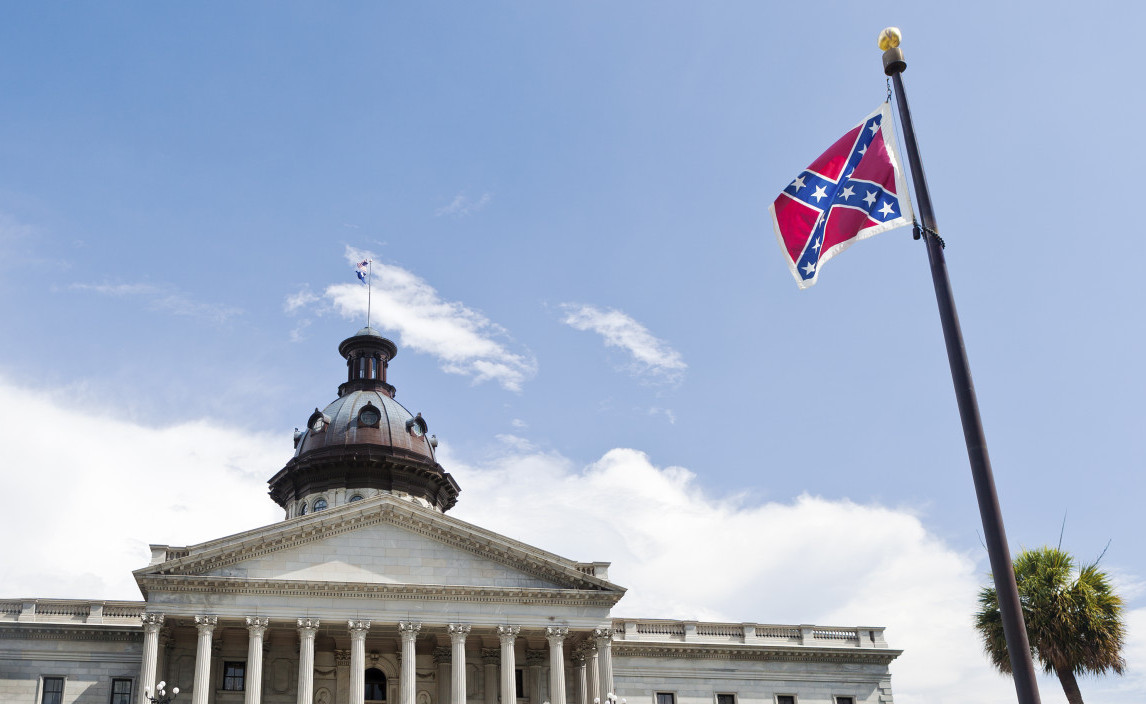 As South Carolina's legislature begins debating whether to remove the Confederate flag from the grounds of the state capitol, a new poll shows only a minority of voters believe the flag is a lingering symbol of racism.
Most voters, 52 percent, said the flag is a symbol of Southern pride, the new Morning Consult poll found. Just 35 percent said it symbolizes racism.
The poll was conducted between June 26-29, about a week and a half after nine people were murdered at an historic African Methodist Episcopal church in Charleston, S.C. Photos of Dylan Roof, the alleged killer, displaying the Confederate flag rekindled a debate over whether the flag symbolized a legacy of dissent or racism.
The results are sharply divided along racial, party and generational lines. Sixty percent of African American voters say the flag is a symbol of racism, while 57 percent of white voters call it a symbol of Southern pride. A majority of self-identified Democrats, 52 percent, call the flag racist; a larger majority of self-identified Republicans, 70 percent, say it represents Southern pride.
Sixty-one percent of voters over the age of 65, who came of age during the Civil Rights era, say the flag represents Southern pride. Voters between 18-29 years old are more evenly divided, with 47 percent calling the flag a symbol of pride and 43 percent saying it represents racism.
Still, a narrow plurality of Americans say they oppose flying the Confederate flag at state capitols in southern states. Forty-five percent of registered voters said they oppose flying the flag, while 40 percent support it.
South Carolina's most prominent politicians are much more united in their support for bringing down the flag. In a June 22 press conference, Gov. Nikki Haley (R) – flanked by Sens. Tim Scott (R) and Lindsey Graham (R) and most of the state's Congressional delegation – said the flag "does not represent the future of our great state."
The state legislature on Monday began debate over whether to remove the flag from the capitol grounds. Both the state House and Senate voted last month to debate removing the flag, though actually taking it down will require a two-thirds vote of both chambers. Observers say the state Senate will pass the measure first before sending it to the state House. A Senate vote could come as early as Tuesday.
Graham, who supported keeping the flag at the state capitol during most of his political career and who is now running for president, said the shootings caused him to change his mind.
"My state will never be able to move forward after this shooting if we don't take the flag down," Graham said on NBC's Meet the Press last weekend.
Other Republican candidates have praised Haley's leadership while stopping short of calling for the flag to be taken down.
"I think the question of the flag is a question for South Carolina to decide," Sen. Ted Cruz (R-Texas) said in a June 24 Fox News interview.
Southerners are most likely to say they support flying the Confederate flag. Forty-eight percent of southern voters said they support displaying the flag, while just 38 percent of westerners, 35 percent of those from the midwest and 32 percent of those from the northeast agreed. Southerners are also more likely to see the flag as a symbol of southern pride than those in other regions, and less likely to see it as racist.
The Morning Consult poll was conducted among a national sample of 1,976 registered voters. Results from the full survey have a margin of error of plus or minus 2 percentage points.