Why Nevada Could Decide Who Controls the Next U.S. Senate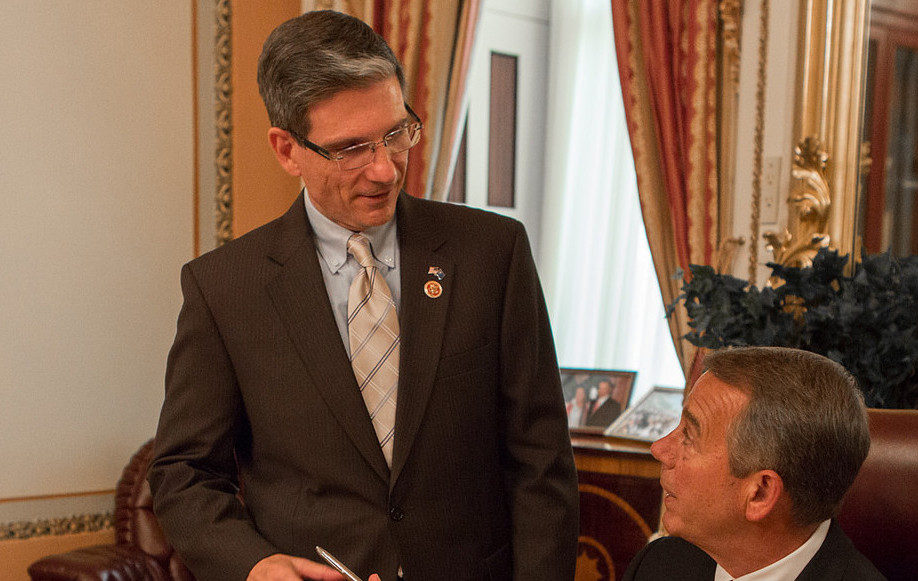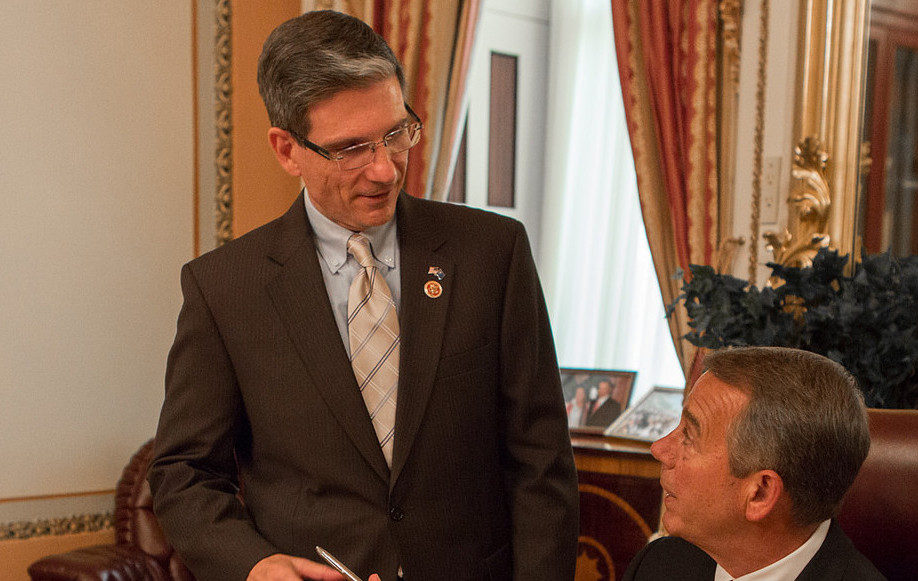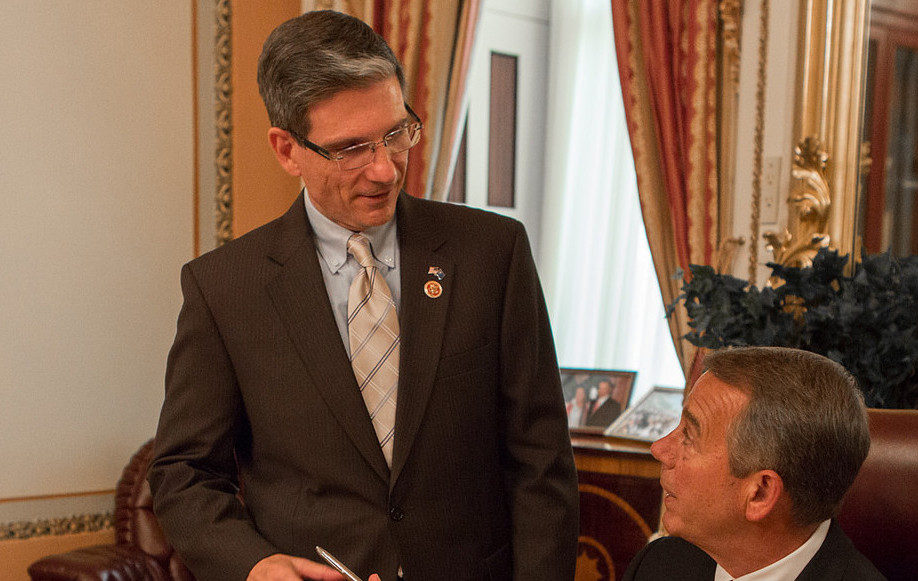 Nevada Rep. Joe Heck (R) said Monday he will run to fill retiring Sen. Harry Reid's (D) seat next year, setting up what is likely to be one of the most hotly contested fronts in the battle for control of the U.S. Senate.
Heck, first elected to Congress in the 2010 Republican wave, represents a swing district in the Las Vegas suburbs. In a video announcing his candidacy, Heck cast himself as a uniter typical of Nevada, a state that suffered worse than most during the recession and the housing crisis.
"My story is like many in Nevada: I know the importance of having a job, because my father was out of work," he said. "I know what it's like to suffer the stress of losing a home, because we almost lost ours."
In Nevada, where Senate races and presidential contests are routinely decided by razor-thin margins, both parties got the candidates they wanted. Heck, who has a proven track record of raising money and winning in a swing district, is likely to face former Attorney General Catherine Cortez Masto, who would be the first Hispanic woman elected to the U.S. Senate.
Nevada's demographics have trended toward Democrats in recent years, especially as Hispanic voters become a larger portion of the electorate. The Census Bureau estimates Hispanics make up 27.5 percent of Nevada's population, more than 10 percentage points above the national average.
And Democrats are converting that population into a reliable source of votes. Hispanic voters made up 18 percent of the Silver State's electorate in 2012, up from 15 percent in 2008 and 10 percent in 2004. In all three presidential years, about two-thirds of Hispanic voters told exit pollsters they voted for Democratic candidates.
Heck appealed directly to Hispanic voters in his announcement video, in which he told the story of his grandparents' immigration through Ellis Island. "I come from an immigrant family," Heck said.
The growing influence of Hispanics doesn't mean Republicans can't win: In 2012, though then-Rep. Shelley Berkley (D) won 66 percent of the Hispanic vote, Sen. Dean Heller (R) racked up big margins among white and Asian voters to win by a little more than one percentage point.
Still, it is becoming more rare, especially in presidential election years, that voters split their tickets. In 2012, Heller was one of only three Republicans to win statewide elections in states President Obama carried, along with the Secretary of State in Washington and Vermont's lieutenant governor.
Democrats will be quick to point out that Cortez Masto, who won statewide races in 2006 and 2010 by wide margins, is no Berkley. Berkley's 2012 campaign was dogged by ethics problems, which Heller's campaign used as a cudgel in paid advertising. Cortez Masto doesn't have the same ethics baggage in her background, nor does she have a voting record to attack.
Republicans had pushed a reluctant Heck to enter the race for months. He met with top officials at the National Republican Senatorial Committee in April, after it became clear that Gov. Brian Sandoval (R) was not interested in the seat. Senate Majority Leader Mitch McConnell and other top GOP leaders kept calling Heck, according to Nevada political analyst Jon Ralston, until they got the answer they wanted.
Heck's entry is likely to clear the GOP field. Several other prominent Republicans, including Lt. Gov. Mark Hutchison (R) and state Senate Majority Leader Michael Roberson (R) also considered the race, though they are unlikely to run now that Heck is in. Another contender, frequent candidate Bob Beers (R), dropped his long shot bid last month.
The fight between Cortez Masto and Heck will be critical for both parties as they seek to win control of the Senate next year. Democrats who need to net five seats to regain control are targeting Republican-held seats in six states – Florida, Pennsylvania, Illinois, Wisconsin, New Hampshire and Ohio – that President Obama won twice.
Republicans don't have many opportunities to pick off Democratic-held seats, largely because they won so many of those seats six years ago, during the 2010 wave. Nevada is one exception – and Heck gives the GOP a fighting chance.