Alan Grayson Will Give Democrats Headaches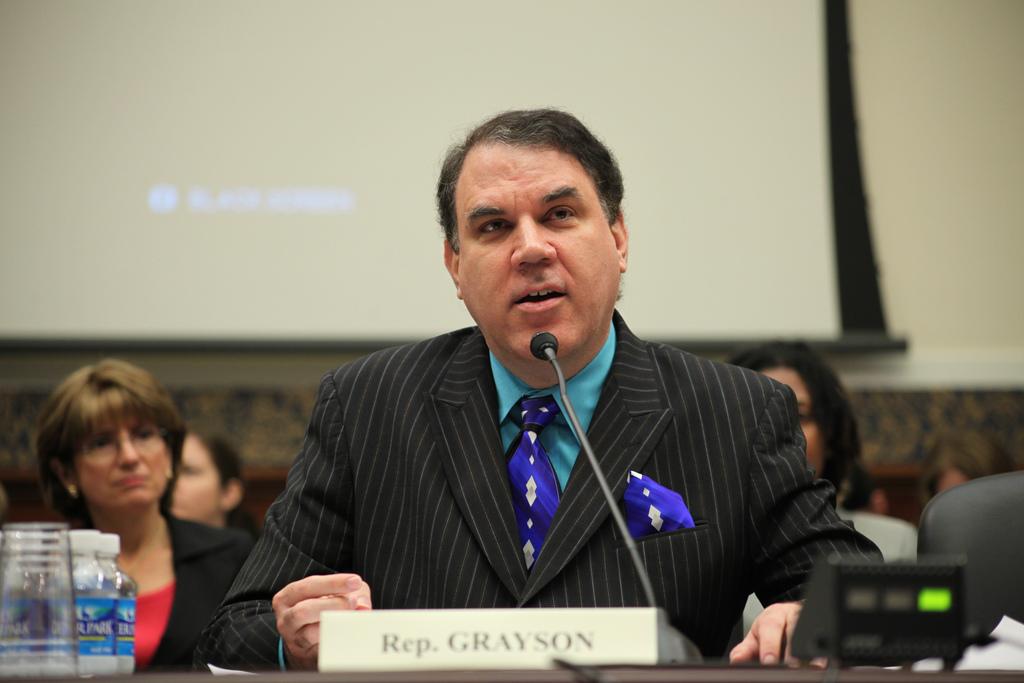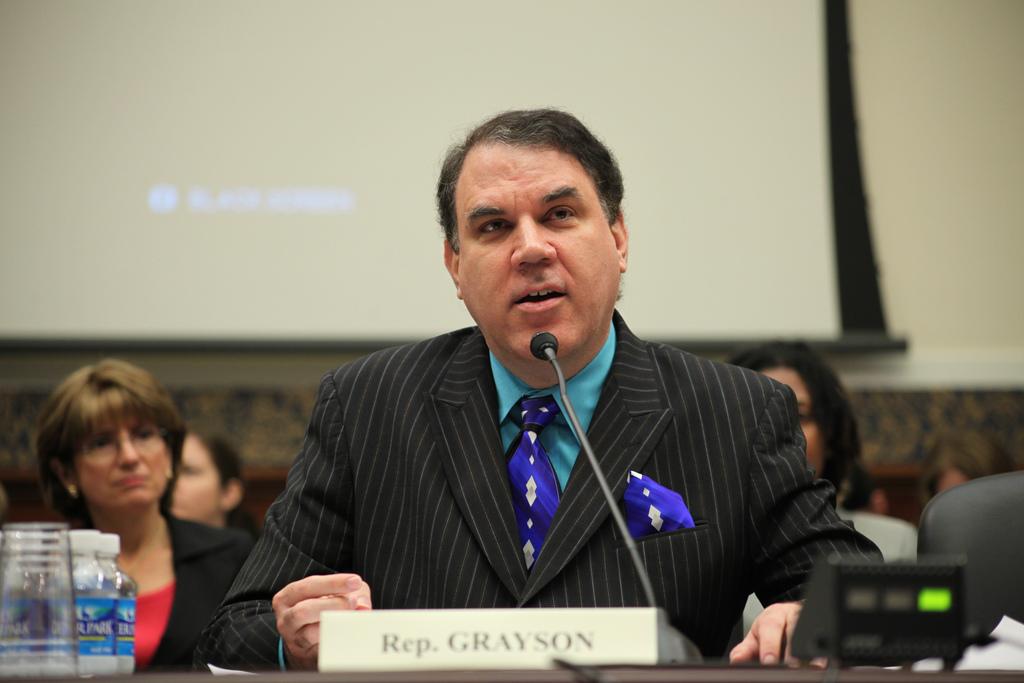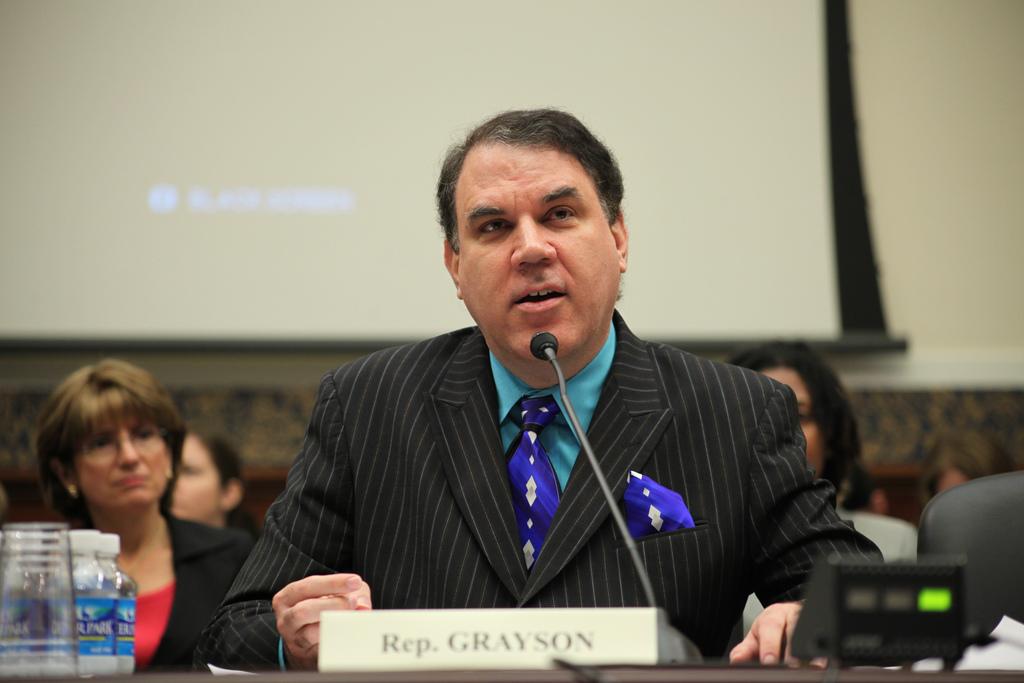 When a deep-pocketed member of Congress with a track record of beating Republicans announces a campaign for U.S. Senate, Democrats usually cheer.
But Rep. Alan Grayson, the Florida Democrat who is expected to declare himself a candidate on Thursday, is not a usual politician. And his entry into the race to succeed Sen. Marco Rubio (R) concerns Democrats, who see Rubio's seat as a key step on their path back to the majority.
Grayson will join Rep. Patrick Murphy (D), who represents a district close to Miami, in the race for the Democratic nomination. There's no guessing at which side the national party is on: The Democratic Senatorial Campaign Committee has formally endorsed Murphy's campaign.
Grayson has a following among progressive activists, who cheer his aggressive assaults on Republicans. He's also a proven fundraiser; over the course of four campaigns for Congress, Grayson has raised just shy of $18 million. That makes him a threat to Murphy, a freshman with his own fundraising chops but less of a connection to the party base.
When it comes to the general election, some Democrats worry Grayson's presence on the statewide ticket could doom their chances. His unsparing rhetoric doesn't work with centrist voters critical to winning a statewide race in Florida, and he's fought multiple ethics charges in recent years. In recent weeks, two groups have filed requests with the Office of Congressional Ethics to investigate hedge funds Grayson controls.
"It is a big problem," one top Democratic strategist said of Grayson's entry into the race. Grayson, the strategist added, "will be relentless."
In recent years, Democrats have been more successful in avoiding competitive primaries than their Republican counterparts. Nasty GOP primaries helped Democrats grab Senate seats in states like Nevada, Colorado, Delaware and Indiana over the last several elections.
But Democrats worry they won't be able to avoid their own pricey primary in Florida, where Grayson's fundraising history and personal wealth will help him keep from going broke; Grayson reported $2.5 million on hand at the end of June.
Money that either candidate has to spend in a primary is money they won't have for the general election.
DSCC spokesman Justin Barasky maintained the party isn't worried about a potentially ugly primary, given that Republicans face their own contest. Rep. Ron DeSantis (R) and businessman Todd Wilcox are already running; Lt. Gov. Carlos Lopez-Cantera (R) is expected to announce his own bid soon; and Rep. Jeff Miller (R) has said he's seriously considering running too.
"The Republicans have a four-person clown show of a primary," Barasky said in an email. "We can't wait to contrast the record of whomever [wins] with Patrick Murphy."
But Andrea Bozek, a spokeswoman for the National Republican Senatorial Committee, said the potential primary is part of a pattern Democrats face this year.
"Add this to the list of divisive primaries Democrats have in now five competitive states," she said, ticking off Ohio, Pennsylvania, Illinois and Maryland.