Parties Prep for Summer of Shutdown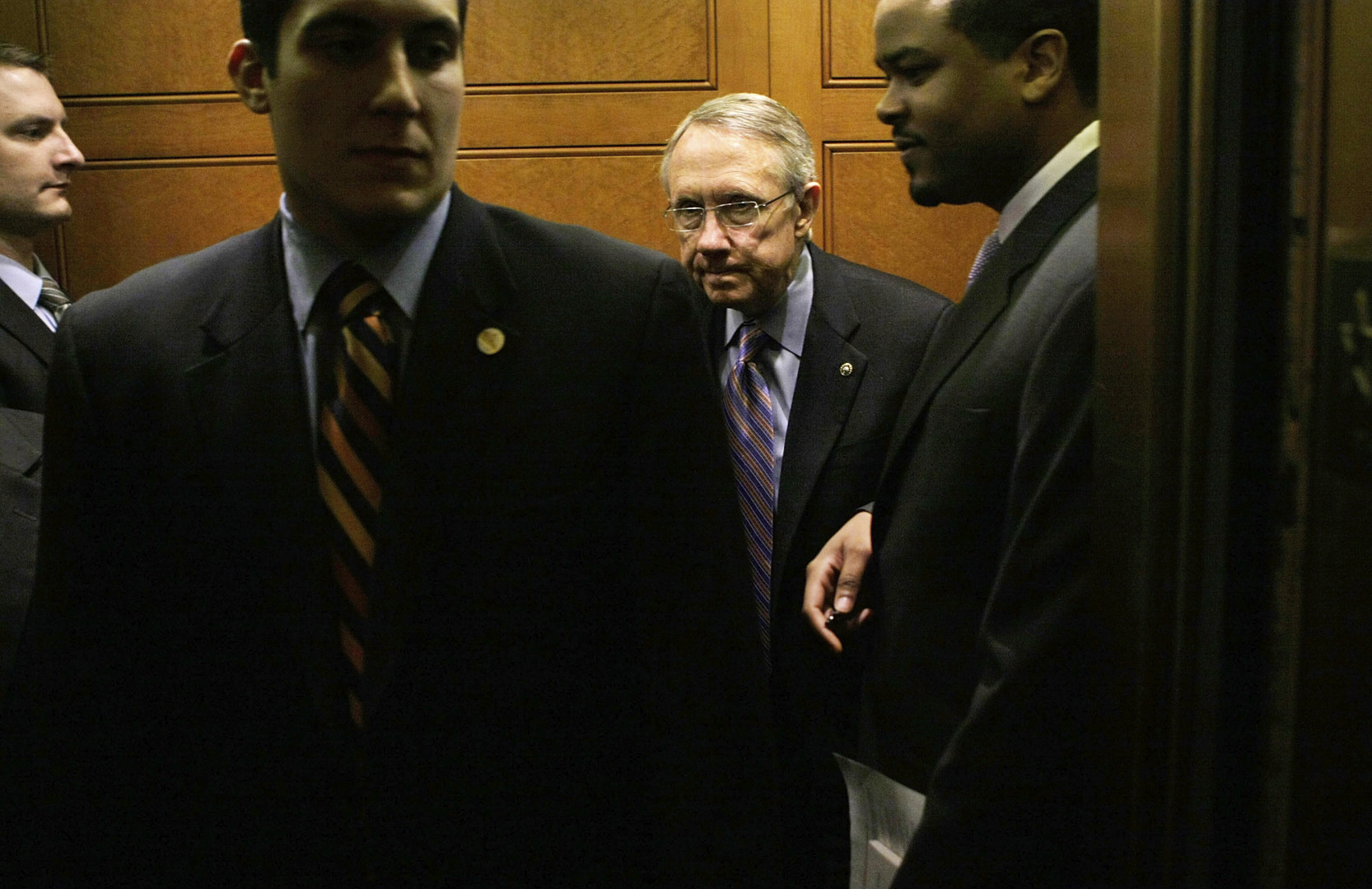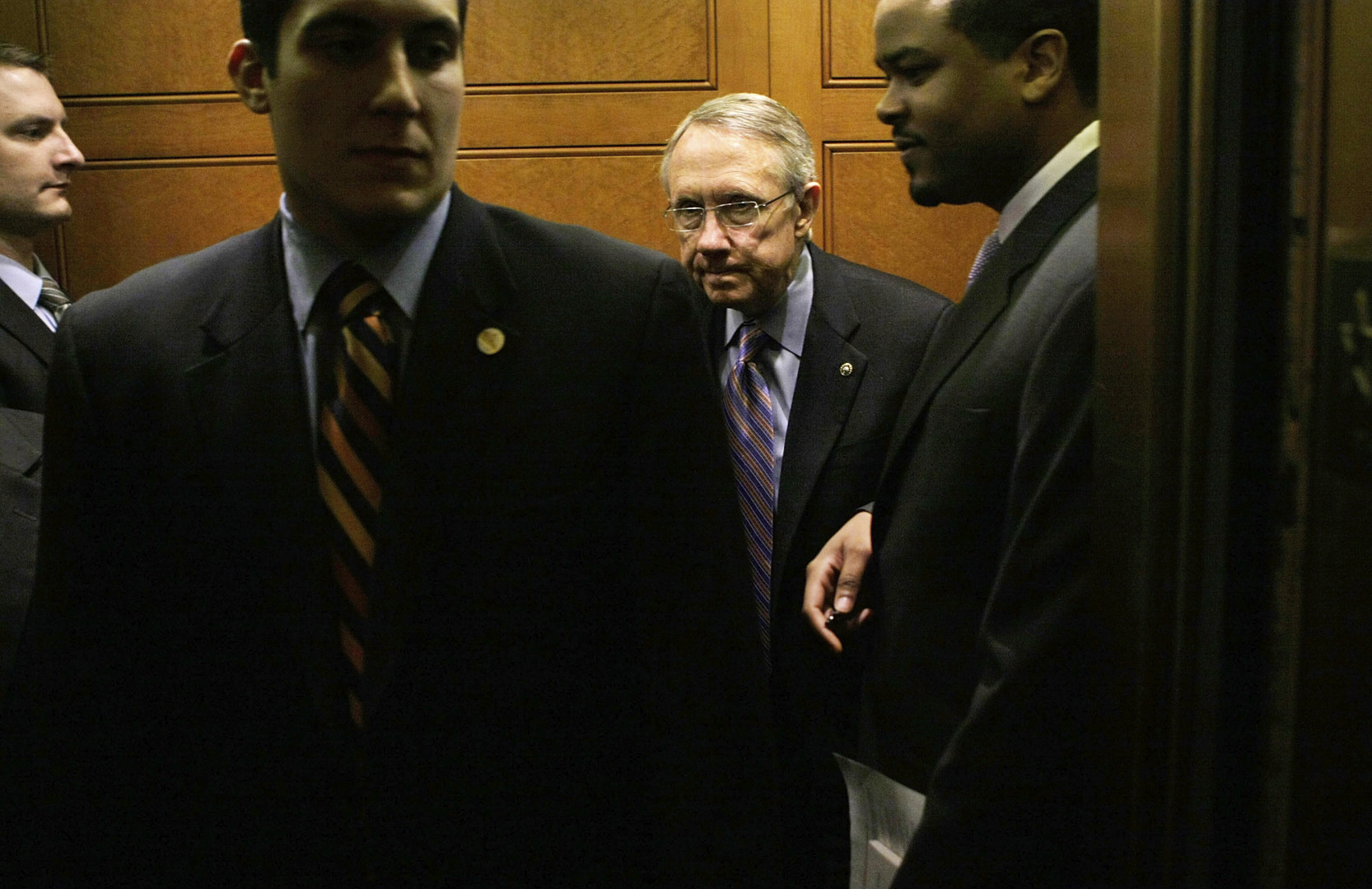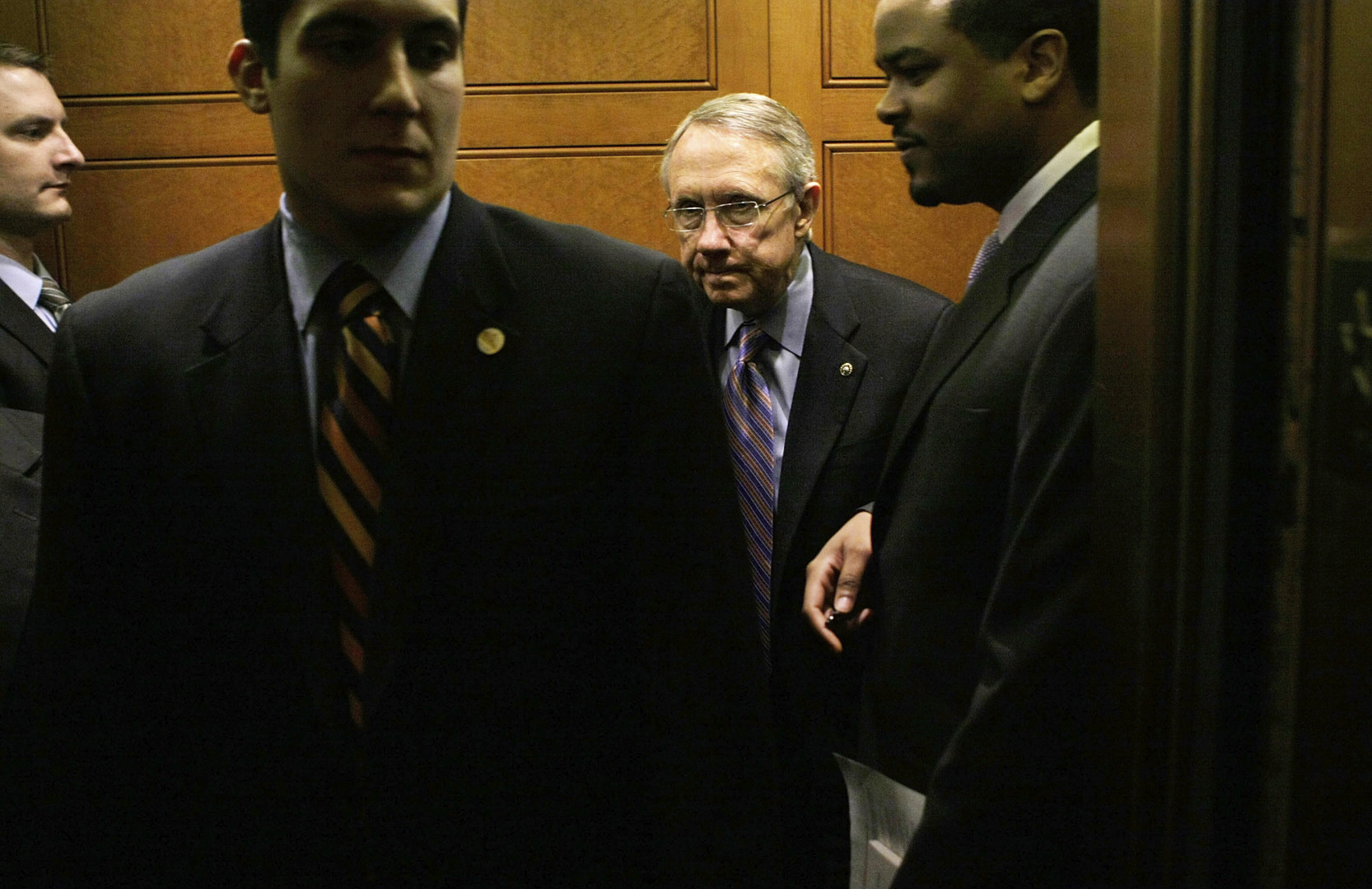 With just 11 weeks to go before the end of the current fiscal year, Republican and Democratic leaders are laying the foundations for a messaging war over the August recess, when both sides will blame the other for the growing prospect of a government shutdown.
And while most in the rank-and-file and the lobbyists keeping close tabs on the debate are hopeful Congress can avoid a doomsday scenario, an impasse over federal spending bills in the Senate threatens to make the hypothetical shutdown a reality.
Senate Democrats have promised to block funding bills that adhere to strict spending caps put in place by the sequester. Republicans want to keep those budget caps in place. Though some on both sides fear wasting valuable time, each has spent more time preparing to take advantage of Congress's month-long break than on negotiations that might avert a last-minute crisis.
"Each party is working to establish credibility with the news media and the American public about being on the right side of the debate. They have calculated they need to start the arguments now and lay down a foundation and show proof that the other side is doing the wrong thing," said Ron Bonjean, a Republican strategist who served in top communications roles for both House and Senate leadership. "This is an acknowledgement by both sides that the impasse is unlikely to be resolved until potentially the last possible moment."
Loose talk of a shutdown serves two purposes for Democrats: First, the party hopes to convince voters that Republicans are unfit to lead. Second, despite being in the minority in both chambers, Democrats hope the threat, and mounting public outrage, can force Republicans to the negotiating table.
"In just a few months the government will run out of money. Unless we can reach a bipartisan budget agreement, our nation will face yet another ridiculous and damaging government shutdown," Senate Minority Leader Harry Reid said last week, one of about half a dozen times he's used the Senate floor to warn against a shutdown.
Republican leaders, on the other hand, have worked hard to project a functional Congress. Since taking over the Senate Majority Leader's office in January, Sen. Mitch McConnell (R-Ky.) has insisted there will be no such shutdown. While he sticks to those talking points, GOP aides are working to ensure any talk of a shutdown implicates Democrats more than Republicans.
"The leader has said repeatedly there won't be a shutdown. [Democrats] are doing their best to force one though," Don Stewart, McConnell's spokesman, said in an email. "Hard to argue that they're not the cause when they publicly proclaim their intent to block all funding bills."
When they head home for August recess, Republicans are likely to focus on the bipartisan measures that have already passed the House and the Senate.
Lobbyists on K Street hope the talk of a shutdown is little more than political posturing both sides can use to raise money. But in recent days, the prospect of talk turning to crisis has grown. Top Congressional aides have begun floating the possibility of a three-month extension, to give both sides the room necessary to come to an agreement.
But such an extension brings added headaches: The Treasury Department has said the country will reach the debt ceiling by the end of the year, giving Congress another difficult and divisive issue to tackle alongside a budget debate.
Both parties need each other to avoid a shutdown debacle. McConnell will need at least a handful of Democrats to reach the 60-vote threshold for any spending bills, and Democrats, now in the minority in both chambers, need a seat at the table. House Republican leaders are likely to need a handful of Democratic votes, too, especially if conservatives rebel against the prospect of higher spending levels.
Last week's blow-up over an amendment allowing the Confederate flag to fly in veterans' cemeteries highlighted the schisms within the House GOP. To avoid a politically perilous vote, Republican leaders canceled consideration of other appropriations measures initially scheduled for this week, angering Southern conservatives who wanted an opportunity to voice support for a flag they consider part of their heritage.
Pulling that measure from the floor to prevent a politically embarrassing vote may have served to heighten the rhetoric around a shutdown. Democrats now believe Republicans will need even more of their help to offset recalcitrant conservatives, strengthening their demands for negotiations.
But Congress has just a few weeks to reach a deal, or agree on an extension. With little to indicate that serious negotiations have begun, members returning home to warn of a shutdown in August may be more prophetic than they realize.