McCarthy: House Won't Take Up Senate Highway Bill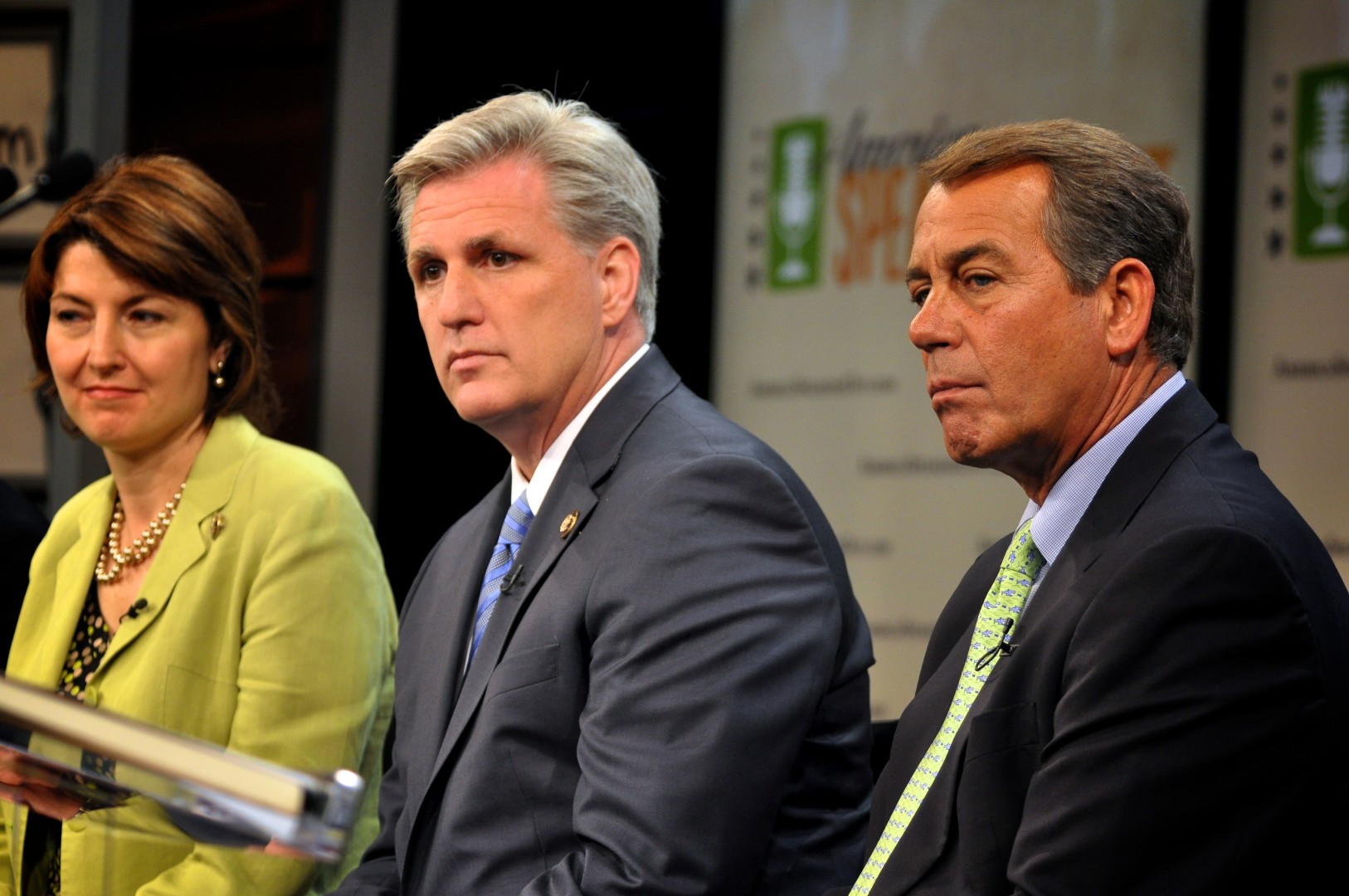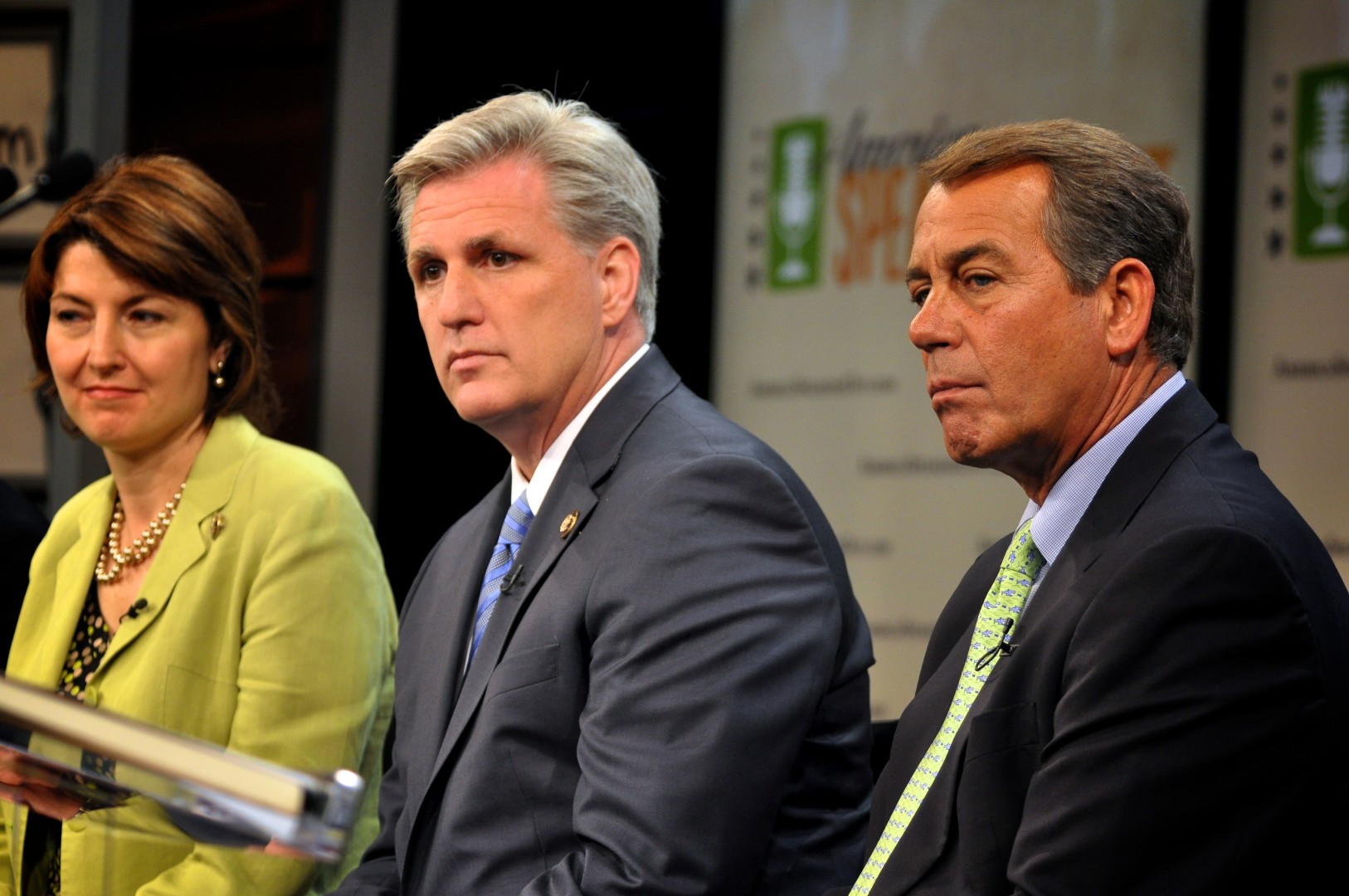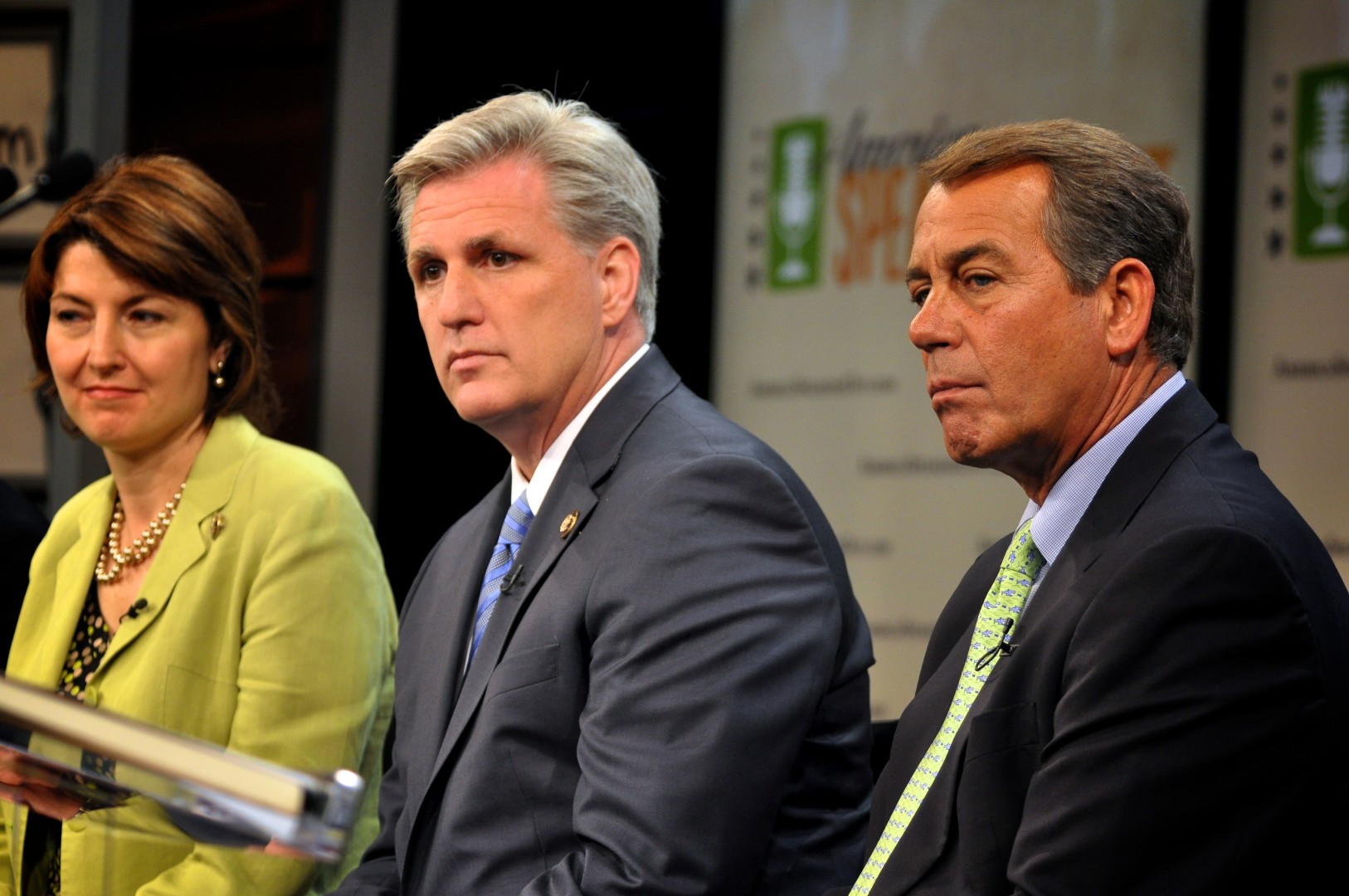 House Majority Leader Kevin McCarthy (R-Calif.) on Monday hit the brakes on a multi-year highway trust fund measure being debated in the Senate this week, just days before the two chambers leave town for the August recess.
"We're not taking up the Senate bill," McCarthy told reporters on Monday, as the Senate continued debate over a three-year, $45 billion extension to the trust fund. Instead, he said, the Senate should take up a temporary extension the House passed earlier this month.
McCarthy said regardless of whether the Senate has taken up the House transportation bill, his chamber would depart as scheduled for its August recess on Thursday. He also threw cold water on the potential for a shorter-term extension, which McConnell floated as a possible back-up plan.
"When you take a three-month bill, it's very close to the cost of a five-month [bill]," McCarthy said.
That means Senate Majority Leader Mitch McConnell (R-Ky.) will be forced to choose between two unpalatable options: leave town for the August recess with the nation's highway coffers empty or shelve his own multi-year bill and put the House version up for a vote. It also means supporters of the Export-Import Bank may not get a vote to reauthorize the agency.
During floor remarks delivered around the same time as McCarthy's conversation with reporters, McConnell encouraged his Senate colleagues to rally around his highway proposal. He acknowledged, however, that time is not limitless.
"If the bipartisan coalition supporting this fiscally responsible multi-year bill continues to cooperate and work hard I know we can get there," he said. "But time is running out to get this bill through Congress."
Faced with a July 31 deadline to replenish highway-funding accounts, the House and Senate are pursuing separate legislative solutions to the fiscal crisis facing the nation's infrastructure system.
The House passed a five-month, $8 billion short-term extension of transportation programs sponsored by House Ways and Means Chairman Paul Ryan (R-Wis.) on July 15 with broad, bipartisan support. The legislation aims to buy time for lawmakers to negotiate a six-year highway bill later this year that would be funded by an overhaul of international corporate tax rules, mostly by repatriating overseas corporate profits.
The Senate, on the other hand, is considering a six-year reauthorization of transportation programs. The deal would only guarantee funding for three years, however, paid for by a smorgasbord of budget offsets, the precise menu of which remains in flux as senators negotiate final language.
The Senate is scheduled to remain in session next week, giving senators the option to pass the Boxer-McConnell proposal as well as Ryan's five-month extension. That could set up a potential conference on highway funding in December, when the patch would expire.
But McCarthy's comments today aren't just bad news for supporters of the Boxer-McConnell proposal. They also spell trouble for supporters of the Export-Import Bank in both chambers.
Senate advocates of the bank scored a partial victory on Sunday when 67 senators voted to end debate on an amendment to reauthorize the now-expired export credit agency that provides financing for foreign purchasers of domestic-made products. A final vote, expected to also pass, is scheduled for late Monday evening.
However, the House bill has no such attachment, and the cohort of conservative Republicans who pressed for the Export-Import Bank's expiration, and then again for Ryan's highway bill to be sent to Senate without a reauthorization amendment, are highly unlikely to back any effort to bring a dramatically different highway bill that also includes an Export-Import Bank revival to the House. That group includes key members of the Republican caucus, including McCarthy, Ryan and House Financial Services Chairman Jeb Hensarling (R-Texas).
If the Senate is forced to adopt the Ryan measure, it likely would mean the bank remains expired through the August recess until the next piece of must-pass legislation, potentially a continuing resolution at the end of September.
Export-Import Bank backers did get an important public endorsement from the White House last week.
"We've insisted that the provisions related to reauthorizing the Export-Import Bank should be added to any transportation bill that passes Congress before the end of this month," White House Press Secretary Josh Earnest told reporters Thursday.
Still, it's uncertain whether the Senate will be able to agree on a final multi-year bill, though the chamber did vote 62-36 to begin debate on the measure last week.
Members on both sides object to the way the trust fund would be replenished. Sen. Richard Shelby (R-Ala.) opposed the single largest pay-for, a provision that would roll back dividend payments from the Federal Reserve to big banks. Sens. Lisa Murkowski (R-Alaska) and Maria Cantwell (D-Wash.) objected to a plan to sell 101 million barrels of oil from the Strategic Petroleum Reserve. And several Democratic senators opposed a plan to end Social Security payments to anyone with an outstanding warrant, which would have added another $2.3 billion.
The vehicle for the highway trust fund spends about $1 billion more than it offsets, according to the Congressional Budget Office said Friday.
Given Senate rules that mandate a certain period of debate, a final vote on the Senate bill likely won't come until Wednesday or Thursday, right before the House is set to leave the Capitol.