Presidential TV Advertising Hints at Early State Strategies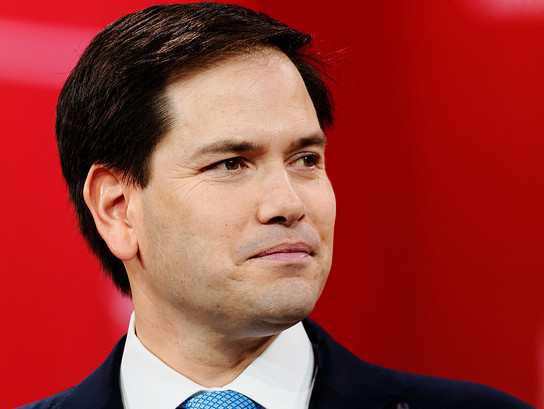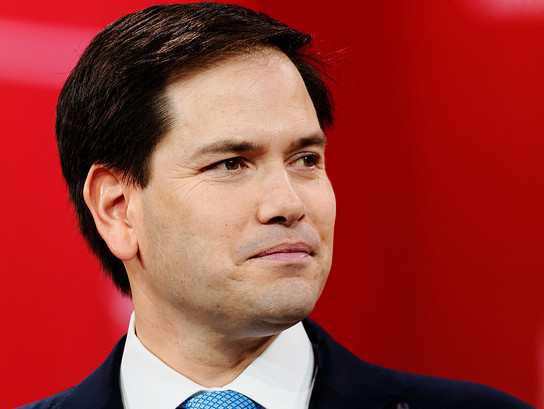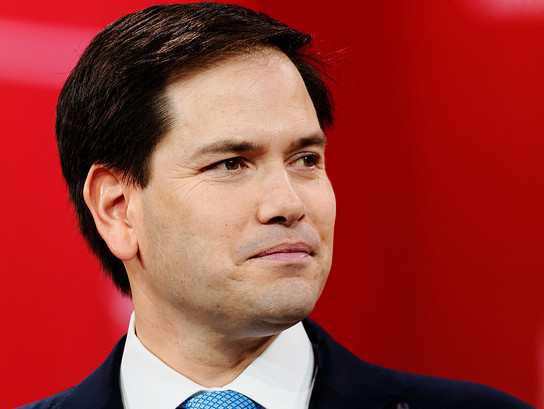 Half a year before the first states hold nominating contests, Republican presidential hopefuls and their allies are already doling out big bucks on television advertisements introducing themselves to voters. And the millions of dollars spent so far offers a preview of two very different races.
On one side are candidates who have signaled they will stake their campaigns on a strong showing in the Iowa caucuses, scheduled to be held on February 1. On the other, a handful of contenders who will make their first stands in the New Hampshire primaries, which will take place a week later on February 8.
Iowa's electorate is being bombarded by advertising from candidates seeking a niche among conservative voters, none more aggressively so than Louisiana Gov. Bobby Jindal (R). Three organizations raising money to promote Jindal have spent a total of $1.3 million on Iowa television advertising so far.
Groups backing former Texas Gov. Rick Perry (R) have also made an early play for Iowa votes, dumping almost $800,000 so far. Perry finished fifth in the caucuses in 2012, with about 10 percent of the vote.
[visualizer id="14530″]
New Hampshire Republican voters, who tend to fall closer to the center of the political spectrum, are seeing more advertising from contenders tied more closely to the business community.
Outside groups backing Ohio Gov. John Kasich (R), who only declared his candidacy this month, have already poured more than $2.8 million into early television ads. Allies of New Jersey Gov. Chris Christie (R), who has signaled he will make New Hampshire a priority, have already spent $1.1 million on television ads there. Former New York Gov. George Pataki (R), currently sitting around the asterisk level in most polls, got a boost from friends who have spent $279,000 on New Hampshire TV so far.
[visualizer id="14533″]
A super PAC backing Sen. Marco Rubio (R-Fla.) has spent most aggressively on national cable and radio programs. The Conservative Solutions PAC has dropped $3.3 million on those advertisements, including more than $500,000 in national cable advertising in the last two weeks alone.
Though they have yet to begin spending, Rubio's team appears bent on making his presence felt in both Iowa and New Hampshire. The PAC has reserved $2.2 million in Iowa airtime during the month of January, and an additional $3.4 million in New Hampshire during the run-up to the February 8 primary.
Rubio backers have reserved $3.2 million in South Carolina, home of the first-in-the-South primary, to begin in late December. Rubio's campaign has reserved $4.7 million in Iowa, $3 million in New Hampshire and $3.8 million in South Carolina airtime, along with a smaller $215,000 buy in Nevada, which will also hold its nominating caucuses in February.
Sens. Rand Paul (R-Ky.) and Ted Cruz (R-Texas) are the only two who have spent their own campaign money on ads so far, albeit not too much. Both campaigns have spent a few thousand dollars on advertising in Iowa, New Hampshire, South Carolina and Nevada, the four states that will hold nominating contests next February.
They are the only two candidates to have been on television in either South Carolina or Nevada.
Missing from the airwaves are the three candidates riding highest in the polls. Advertising data collected by one Republican buyer watching the race closely shows former Florida Gov. Jeb Bush (R), Wisconsin Gov. Scott Walker (R) and real estate magnate Donald Trump and their respective allies have yet to spend money on television advertising.
But with higher name identification and a better standing in the polls than candidates like Jindal, Kasich, Perry and Pataki, those three can afford to conserve their money for what is certain to be an expensive primary season.
Altogether, the 10 candidates who have aired advertising across the country have spent $11.2 million so far. The advertising data show Republican contenders have reserved another $27 million over the next six months.