Why Control of the Senate Rests on the Presidential Race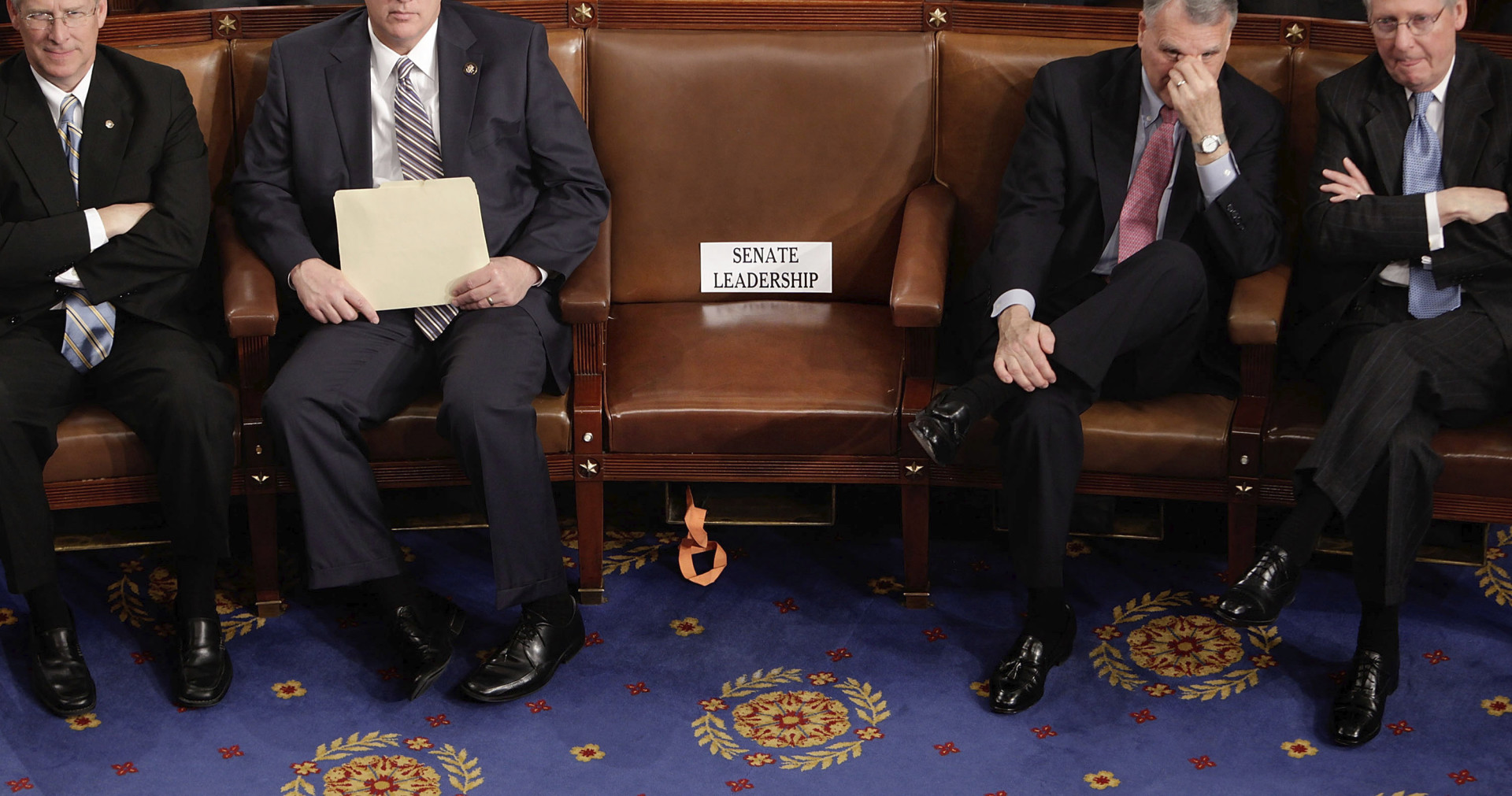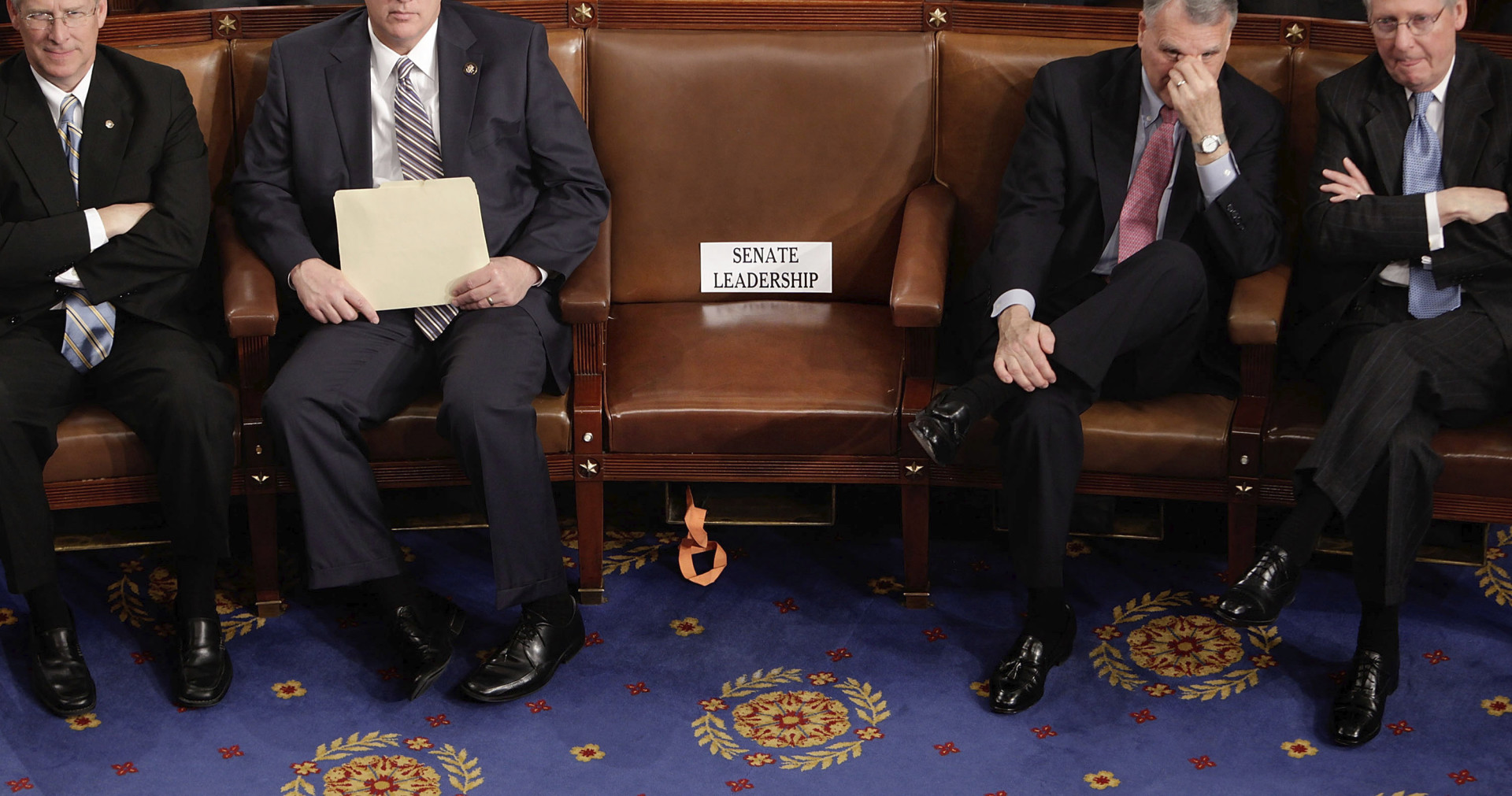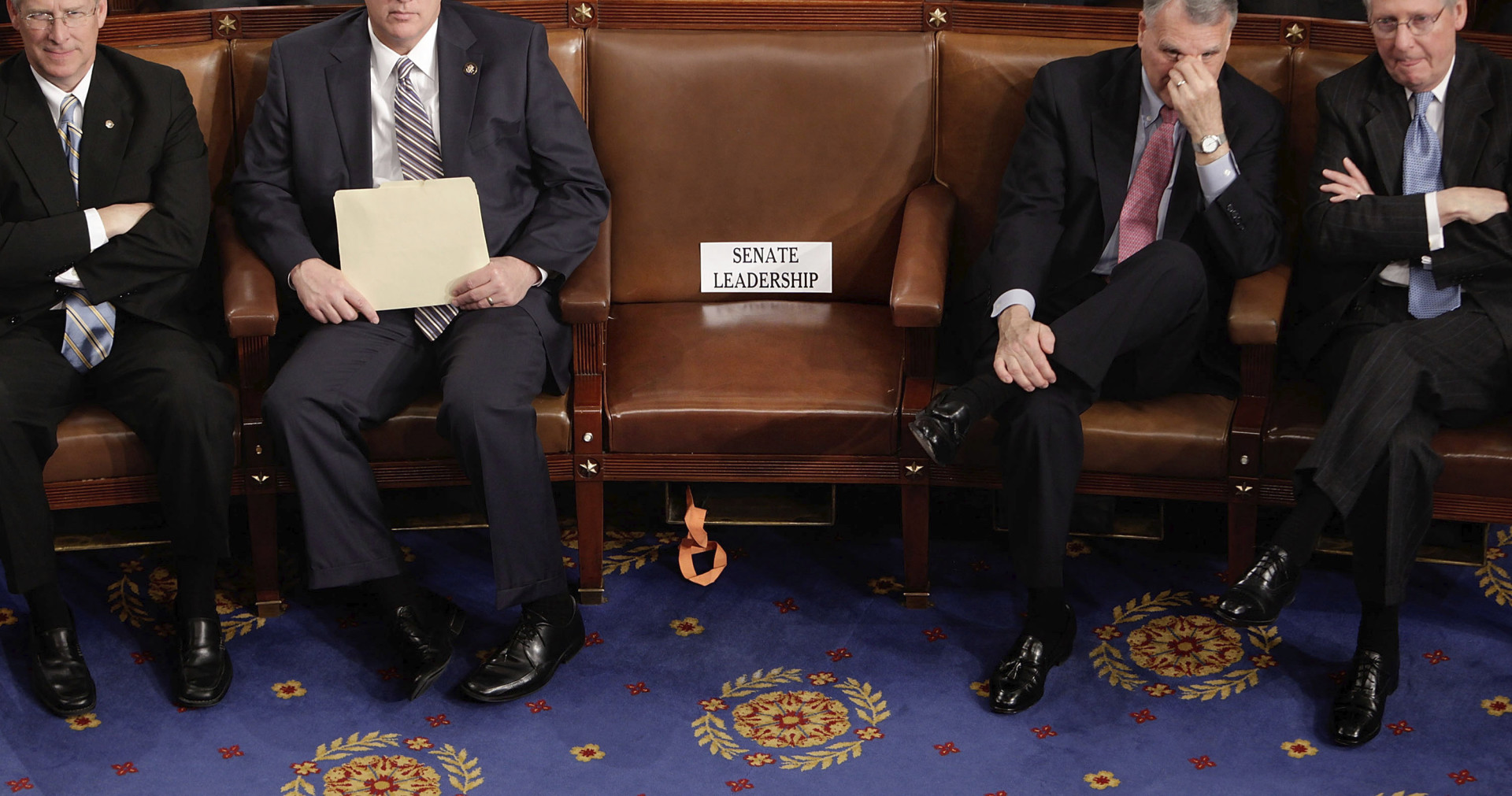 The confluence of what looks to be a closely-fought presidential election and a tight contest for control of the United States Senate, for the first time in a generation, appears to be coalescing on a few critical states — so much so that the outcome of one appears to be inexorably intertwined with the other.
Barring a political wave that has yet to materialize, the battle for the White House and the battle for the Senate will center on the same small handful of states. Not since Ronald Reagan's election in 1980 has control of the Senate flipped in the same year as control of the White House. Now, the electoral history of the last three presidential election cycles strongly suggests that control of the Senate lies with the candidate who wins the White House.
Spun either way, the history can work in favor of those convinced Republicans will hold their Senate majority, or those who think Democrats are poised to reclaim control. But in an era of increasingly partisan, polarized electorates, especially in presidential election years, both sides will fight over a dwindling number of voters willing to split their tickets between one party's presidential contender and the other's Senate candidate.
The historical track record is stark: In states that are contested both at the presidential and Senate level, the party that wins electoral votes almost always wins Senate seats, too. In presidential swing states where Senate races were decided by fewer than 10 percentage points over the last twelve years, the Senate candidate representing the party that loses the presidential contest has won just twice — once in 2004, when Democrat Ken Salazar won in Colorado, and once in 2012, when Republican Dean Heller won in Nevada.
In fact, in nine swing states with competitive Senate elections over that period — Nevada, Ohio, Pennsylvania, Virginia and Wisconsin in 2012; New Hampshire and North Carolina in 2008; and Florida and Colorado in 2004 — the average difference in performance between a party's presidential candidate and its Senate candidate is a minuscule 0.8 percentage points.
Next year, five Republicans will seek re-election in swing states President Obama won twice. Of those six — Sens. Rob Portman (R-Ohio), Pat Toomey (R-Pa.), Kelly Ayotte (R-N.H.), Ron Johnson (R-Wis.) and Chuck Grassley (R-Iowa) — only Grassley is a shoo-in for another term. A sixth incumbent, Sen. Mark Kirk (R-Ill.), faces what even committed Republicans admit is an uphill climb. And seventh Republican-held seat in a swing state, in Florida, is open after Sen. Marco Rubio (R-Fla.) opted to run for president.
Republicans hoping to recapture Democratic-held seats have two such opportunities, both in swing states: Nevada, where Senate Minority Leader Harry Reid (D) is retiring, and Colorado, where Sen. Michael Bennet (D) is seeking re-election.
Other senators have bucked the historical trend in presidential years, but only when one of two conditions existed: When Senate races featured a broadly popular incumbent who faced no serious challenge (Like Sens. Susan Collins, the Maine Republican, and Mark Pryor, the Arkansas Democrat, both of whom cruised to re-election in 2008), and the other, when the other party's candidate was mired in scandal (Like Sens. Claire McCaskill of Missouri and Joe Donnelly of Indiana, both of whom won election in 2012 against Republicans who made impolitic remarks on rape).
All signs indicate that Portman, Toomey, Ayotte, Kirk and Johnson will face competitive races. Barring unforeseen scandal, Nevada and Florida will be toss-ups. Colorado, where Republicans have struggled to find a challenger for Bennet, is the only outlier.
Republicans face two historical hurdles: First, their track record in winning swing presidential states is pretty lousy over the last eight years. Their last two presidential candidates, Sen. John McCain (R-Ariz.) and Mitt Romney, won one swing state between them, when Romney pulled out a narrow win in North Carolina.
The second problem is that Republican Senate candidates in recent years have tended to run behind their own presidential candidates. In those nine swing presidential states over the last three election cycles, Republican presidential candidates received an average of 1.9 percentage points more than Republican Senate candidates; in four of those nine cases, Senate candidates trailed the top of the ticket by more than 2.5 points.
Senate Democrats, by contrast, ran slightly ahead of their presidential candidate. In those nine states, Democrats ran an average of 0.05 points ahead of John Kerry and President Obama; remove the outlier, Heller's 2012 opponent Shelley Berkeley, who was under an ethical cloud, and the average Democrat in the remaining eight states ran 1 point ahead of the presidential contender.
Republican strategists working to hold on to their Senate majority say this year's presidential field will produce a nominee far better than Romney or McCain, two nominees uniquely unsuited to the years in which they ran. And the five incumbents running for re-election are all better-funded than their Democratic rivals — some, like Portman and Toomey, exponentially so.
But an increasingly polarized electorate, especially in a presidential election year, puts the onus squarely on the eventual Republican presidential nominee's shoulders: If he or she cannot make inroads in the swing states that will decide both the presidency and control of the Senate, he or she may take the Republican majority down with them.
The following tables shows election results in states where Senate races were decided by 10 percentage points or less in 2004, 2008 and 2012. Swing presidential states that also had close Senate races include Florida and Colorado (2004), New Hampshire and North Carolina (2008), Nevada, Ohio, Pennsylvania, Virginia and Wisconsin (2012).
[table "1" could not be loaded /]
[table "2" could not be loaded /]
[table "3" could not be loaded /]
Other states where one party's Senate candidate won at the same time the opposite party's presidential candidate carried electoral votes include Missouri in 2012, where McCaskill won by 14.8 percentage points; West Virginia, where Manchin won by 24; Maine in 2008, where Collins won by 22.7 percentage points; Arkansas, where Pryor took 79.5 percent of the vote; Nevada and New Hampshire in 2004, where Reid and Gregg both took more than 60 percent of the vote; and Pennsylvania, when Specter won by 10.2 points.