Fight Over Solar Energy Shines on Florida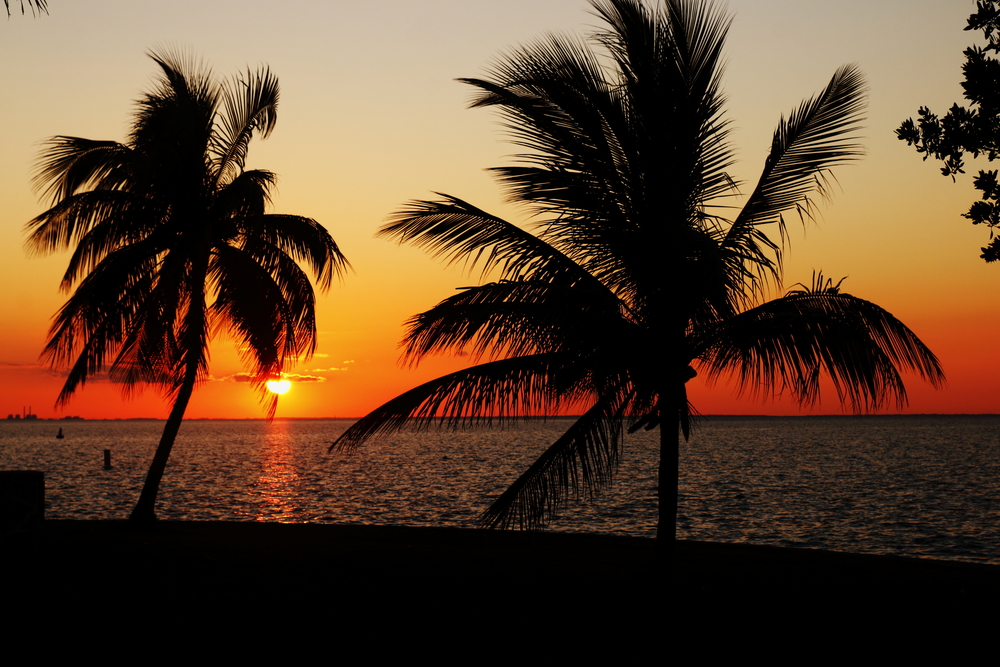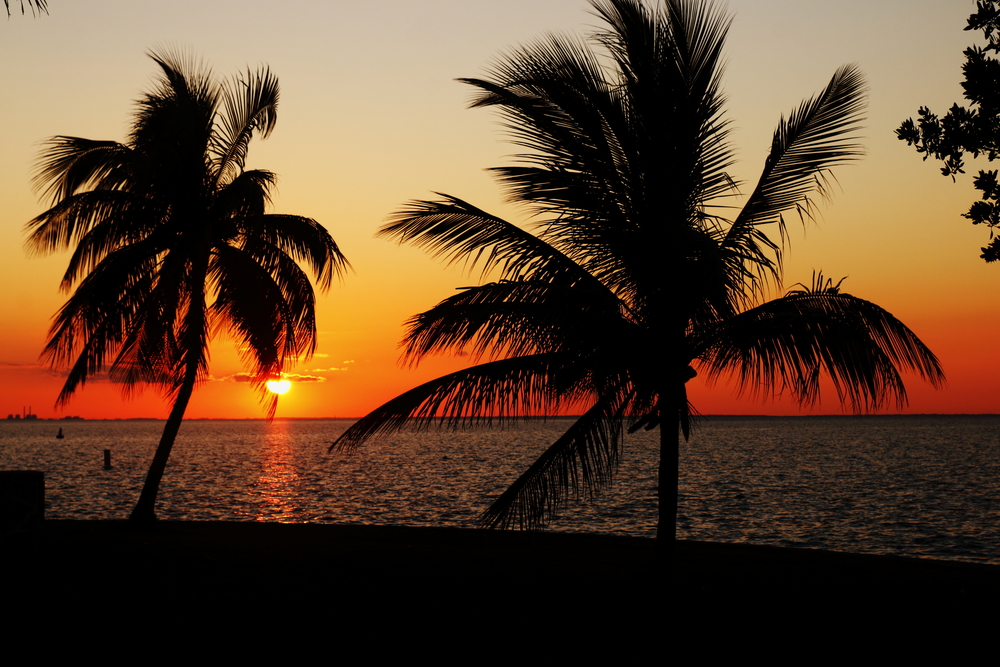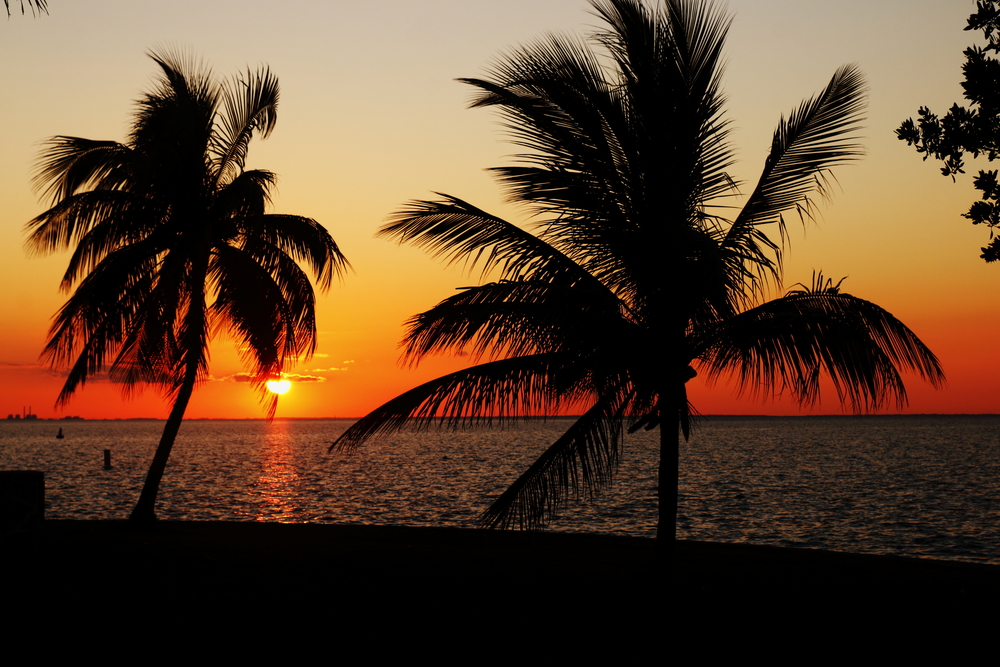 In the Sunshine State, an initiative promoting solar power may be on the ballot this election cycle – but only if it clears a few substantive hurdles. The effort to add a pro-solar amendment to the state constitution must first survive the state's Supreme Court, an unhappy attorney general, and Koch brothers-backed resistance.
Florida ranks third in the nation for solar potential, but 12th for actual solar power installed, according to the Solar Energy Industries Association. Advocates call the state a "sleeping giant."
In order to wake the giant, they say, the state needs to allow third-party electricity sales. Florida is one of only four states that outright prohibits power purchase agreements, a popular financing option for solar power. The ban more or less kills one of solar's biggest appeals for buyers.
Public interest advocates, environmental groups, and even some tea party groups (who see third-party sales as an issue of cutting red tape), are joining forces to allow the practice in Florida. Utilities and other energy groups hope to stop them in their tracks.
Floridians for Solar Choice, an advocacy group, is leading proponents' charge. The group is securing signatures for a ballot initiative that "limits or prevents government and electric utility imposed barriers to supplying local solar electricity." It's intent is to give homeowners the right to produce up to two megawatts of solar power and sell any excess power to their neighbors.
Taking the fight to the voting booth isn't easy. In Florida, a petition must be signed by 683,149 voters who come from at least 14 of Florida's 27 congressional districts. It then needs to be approved by the Supreme Court. Finally, in order to become law, it must win 60 percent of the vote.
Even with that tough lift, the makeup of Florida's state Legislature probably makes the ballot initiative the only option for solar advocates. Republican state lawmakers outnumber Democrats in the House by more than two to one.
"The Florida House is becoming an ultra conservative body, and they are very much susceptible to the logic of the utility industry," said E. Leon Jacobs, a former Florida public service commissioner. "It's [utilities'] view that solar deployment is disruptive of their business model."
Pursuing the issue via ballot initiative "was a fairly good strategic move," said Jacobs, who also served as chairman of the consumer affairs committee at the National Association of Regulatory Utility Commissioners. "Here's an issue that has clear public and popular support… And it has all kinds of potential and economic advantages for the state."
ARGUMENT ONE: IT FORCES SUBSIDIES
Opponents say the constitutional change would have the unintended consequence of forcing the state to subsidize solar energy in order to make it competitive with natural gas and coal-fired power plants.
Because solar is "more of a novelty" that would not be able to compete in an open marketplace, "the legislature is going to be put in a situation where they'd be forced to subsidize it," said Jim Kallinger, a former Florida state legislator who served as vice chairman of the Select Committee on Constitutional Amendments.
Under the "purpose and intent," section of the ballot measure, it reads: "It shall be the policy of the state to encourage and promote local small-scale solar-generated electricity production and to enhance the availability of solar power to customers."
The legislature would "by default be obligated," therefore, to issue subsidies, Kallinger concluded.
That's a "false premise," countered Kevin Auerbacher, a director at SolarCity, the nation's leading residential solar provider. It conflates tax issues with ownership issues, he added.
NARUC's Jacobs agreed, calling the assertion "an incredible leap."
Hannah Wiseman, an energy and environmental law professor at Florida State University, also said the argument was flawed.  "The 'purpose and intent' section does not constitute the primary legal teeth for the amendment text and will not force state subsidization of distributed solar," she said.
Americans for Prosperity, the Koch Brothers' flagship political operation, sent an email to its Florida members stating that the initiative would require "government and taxpayers to prop up the solar industry."
But proponents say that's an argument manufactured by political interests. "The real fight here is that the electric utilities don't want to have solar industry driving the deployment of solar in Florida," Jacobs said.
ARGUMENT TWO: IT GIVES SOLAR UNEQUAL RIGHTS TO THE GRID
But that's not opponents' only gripe. Under the amendment, "solar energy facilities would be the only businesses in Florida granted constitutional immunity to consumer protection legislation," Kallinger said.
Under current state law, if a third-party financier leases out roof space, puts a solar system on that roof, and sells excess energy into the grid, that entity becomes subject to regulation as a public utility.
But if the amendment passed, "unregulated entities would be created… These entities would have untethered access to the grid.. So when the next hurricane comes they wouldn't have to help restore, maintain and upgrade the grid as needed," Kallinger said.
On this topic, too, SolarCity's Auerbacher said Kallinger is missing the mark, this time blending "ownership issues with grid issues." The amendment is about lifting prohibitions to third-party ownership, he said. That's it.
ARGUMENT THREE: IT'S TOO VAGUE
Opponents also say the amendment is too vague. Constituents wouldn't know what they are voting on. On that front, Florida's attorney general filed a brief with the court in June arguing the measure violates the single-subject rule, a Florida law that says ballot measures must be subject specific.
Opponents also claim the "shady solar amendment," as they like to call it, is not succinct or clear enough to adequately inform voters of the issue.
In a separate filing, Florida Power & Light, Duke Energy, Tampa Electric Co. and Gulf Power made similar complaints, claiming the proposed ballot language would be "misleading" to voters.
"That argument is somewhat weak," said Wiseman. "I think the summary makes it clear that the amendment intends to remove most state regulatory authority over local, distributed renewable electricity."
But Wiseman said there is one thing that proponents could have made clearer – the definition of the word "non-utility."
"The use of the word 'non-utility' in the ballot summary could have been slightly better worded to make clearer that third-party distributed solar of up to two megawatts would no longer be considered a utility," she said. "But the text as written makes this adequately clear."
BUT…CONSUMERS LIKE IT
Solar advocates have already won this fight in Georgia, where Republican Gov. Nathan Deal signed a bill approving third-party ownership in May.
Other than Florida, Kentucky, North Carolina and Oklahoma remain the only states that explicitly ban certain solar sales. The law is unclear in 21 other states, according to the Solar Energy Industries Association.
"We are seeing a lot of [political] activity in states across the country," said Vice President of State Affairs Sean Gallagher. "At the same time we're also seeing some challenges because utilities have grown more concerned about competition."
As the situation in Florida develops, he said, it has potential to spread to other states. "The fact is, customers want solar."
Morning Consult polling finds that registered voters are largely supportive of the effort.
[visualizer id="14770″]
Seven out of 10 registered voters nationwide said they would support the measure in Florida, including 68 percent of respondents from southern states.
The Morning Consult poll was conducted from July 31 to Aug. 3, 2015, among a national sample of 2,069 registered voters. Results from the full survey have a margin of error of plus or minus 2 percentage points.