Four Reasons Coattails Alone Won't Decide Senate Control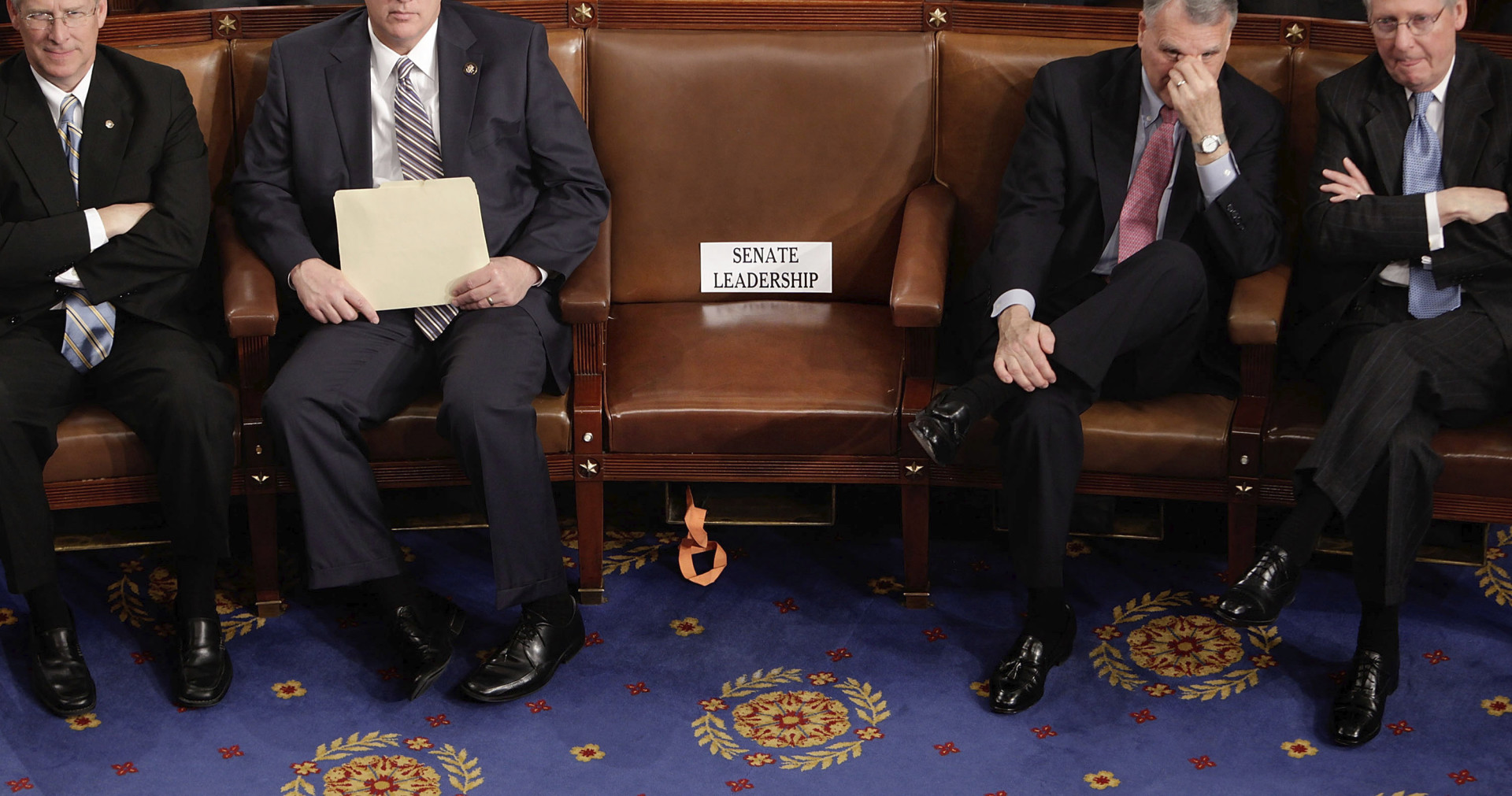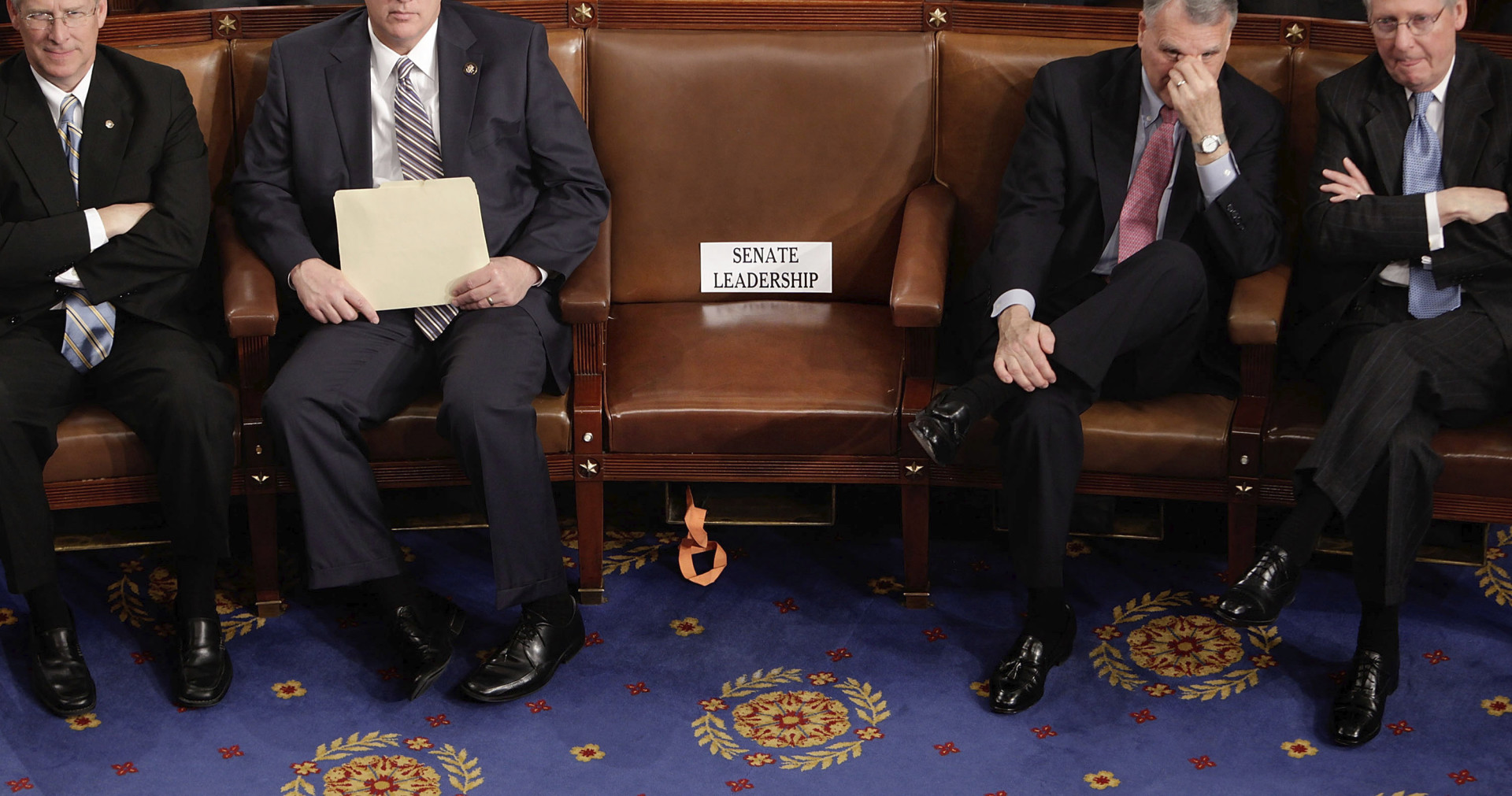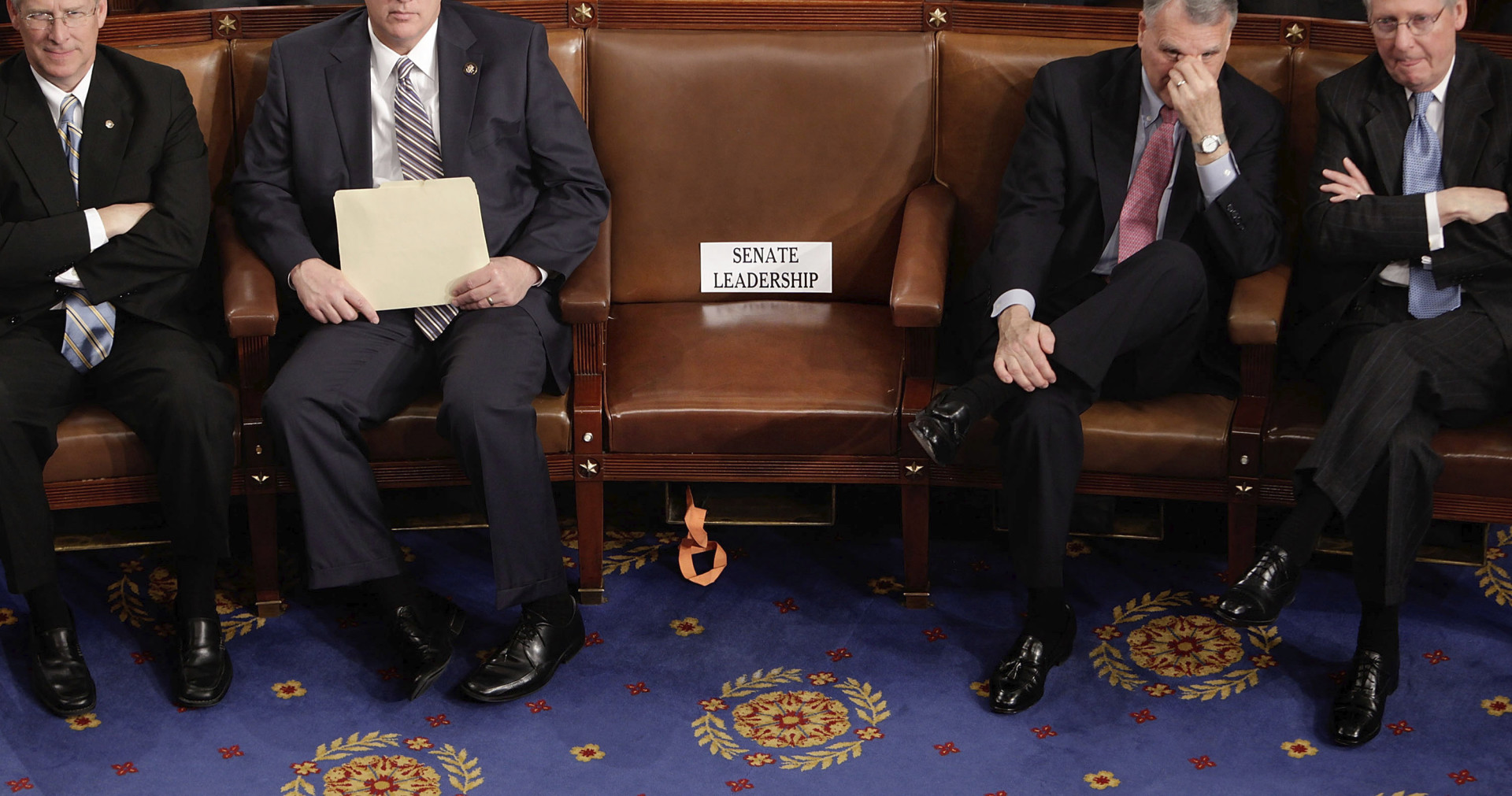 Last week, we took a look at the relationship between the race for the White House and the contests that will decide control of the U.S. Senate. In presidential years, the data show, states with close Senate elections tend to break for the same party that wins a state's electoral votes.
And recent electoral history suggests that's a good thing for Democrats hoping to win back enough seats to recapture the Senate. After all, the party needs to net five seats to win control; seven Republican Senate seats up for re-election this year are in states President Obama won twice, six of which are likely to be competitive.
But some Republican strategists don't concede the point. In the course of reporting last week's story, we spent a long time debating the data with one of those strategists, Brad Todd, who counts four Republican senators among his client list. Todd brought up a number of valid points in arguing that Senate candidates can win in states the opposite party's presidential candidate carries, and Democratic presidential candidates don't really have any coattails to begin with.
Let's consider the evidence:
Plenty of senators have won in recent years in states the opposite party's presidential nominee won. Sens. Susan Collins (R-Maine), Claire McCaskill (D-Mo.), Joe Donnelly (D-Ind.), Harry Reid (D-Nev.), Jon Tester (D-Mont.) and Dean Heller (R-Nev.) all won their seats in years the opposite party won their states' electoral votes. And that's just the incumbent senators. Former Sens. Judd Gregg (R-N.H.), Mark Pryor (D-Ark.), Arlen Specter (R-Pa.), Mark Begich (D-Alaska) and Mary Landrieu (D-La.) all won easily at the same time their states' electoral votes went the opposite way.
The vast majority of those races, however, weren't very competitive. A few examples: McCaskill defeated Rep. Todd Akin (R) in 2012 by nearly 15 points; Manchin and Collins each beat no-name candidates by more than 20 points. Reid and Gregg won in 2004 with more than 60 percent of the vote each. And Pryor didn't even face a Republican when he won re-election in 2008 (He got crunched six years later when he did face a decent Republican challenger).
There are only two examples of states with close presidential and Senate elections going different ways in the last three presidential election years: Heller, who won by just over one percentage point against an ethically-challenged Democrat, and then-Sen. Ken Salazar (D), who won his seat in Colorado in 2004, when George W. Bush won the state's electoral votes.
Democratic presidential candidates don't have coattails. President Obama ran behind all but two Democratic Senate candidates who won in 2012, and both of those Democrats beat well-regarded Republicans. In Massachusetts, Sen. Elizabeth Warren (D) ran almost seven points behind Obama, while the Republican she beat, incumbent Scott Brown, ran almost nine points ahead of Mitt Romney. And in Wisconsin, Sen. Tammy Baldwin (D) ran 1.4 points behind Obama, though her rusty opponent, former Gov. Tommy Thompson, matched Romney's performance.
Similarly, Obama only ran ahead of Democratic winners in three states in 2008, two of them – Oregon and Minnesota – very blue states where Democrats ousted Republican incumbents. Obama ran behind Democratic winners in Alaska and North Carolina. Some Democrats argue Obama helped increase African American turnout enough in North Carolina to help Sen. Kay Hagan (D) across the finish line, but she outperformed Obama by 3 points; more importantly, Hagan topped 50 percent of the vote, while Obama came a few votes shy of an outright majority there.
In 2004, John Kerry ran behind every single Democratic Senate candidate running in a close race, even in a year that was pretty terrible for Senate Democrats. Only one Democrat — Salazar — won a close race that year, but Kerry still ran far behind Democrats who lost like Sen. Tom Daschle (D-S.D.) and Bruce Lunsford, who came within two points of ousting Sen. Mitch McConnell (R-Ky.).
Those numbers suggest Senate Democrats capitalized on strong turnout in presidential election years in 2008 and 2012, and that they were able to attract swing voters Obama and Kerry could not.
Split-ticket voters exist. The electorate is becoming more polarized, to be sure. But Heller, Salazar, Scott Brown and Mark Begich, among others listed above, are evidence that a small slice of voters are still willing to vote for, say, a Democratic presidential candidate and a Republican Senate candidate, or vice versa.
"Within the Republican base and within the Democratic base, there is less ideological dissent than there was," Todd said. "You have to try to make your own weather, and you have to offer people something other than a paint-by-numbers campaign."
Todd spotlighted one set of voters who fall into that category: Those who say they have unfavorable opinions of both candidates running for office. Those voters still show up at the polls out of a sense of civic duty, and while they might already know which presidential candidate they will back, they're up for grabs in down-ballot races – as long as those down-ballot candidates can find them.
Republicans ran lousy presidential candidates. This is something we heard from strategists on both sides: In 2008, when Americans desperately sought hope and change, Republicans nominated an older white man who had been in the Senate since 1987. Four years later, amid a stagnant economic recovery, Republicans nominated a candidate uniquely unsuited to connecting with everyday Americans over their financial hardship.
Between them, Romney and John McCain won a grand total of one swing state – when Romney won North Carolina in 2012.
This time around, Republicans have a deep presidential field with the potential to produce a much better candidate – one who could actually compete in the presidential swing states with competitive Senate races.
The last time Republicans won the presidency, in 2004, George W. Bush ran ahead of every Republican Senate candidate; if their nominee in 2016 can win even a handful of swing states, the GOP's chances of keeping the Senate will be much stronger.
Then again, there's an equal chance that the history of 2008 and 2012 could repeat itself, and that the demographic shift of which President Obama took advantage could send Hillary Clinton to the White House. If Democrats sweep swing presidential states for the third consecutive election, Republicans will have to find a lot of those split-ticket voters to keep their Senate majority.