Democrats' Path to a Senate Majority Just Got More Complicated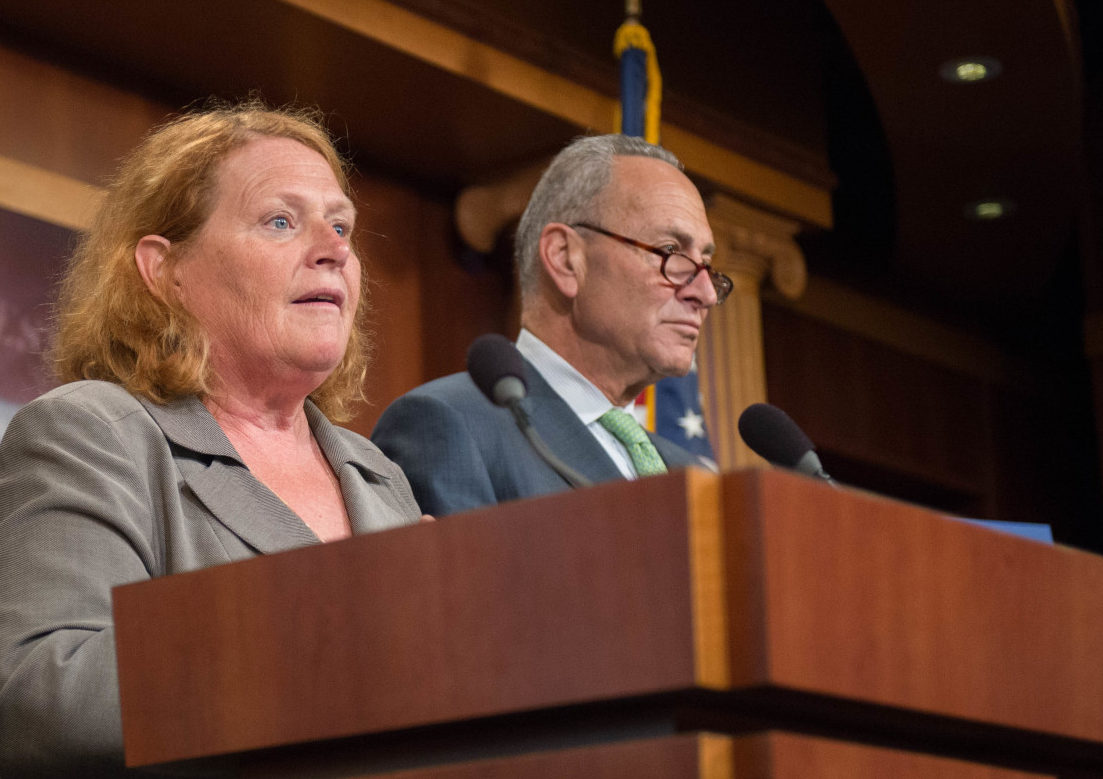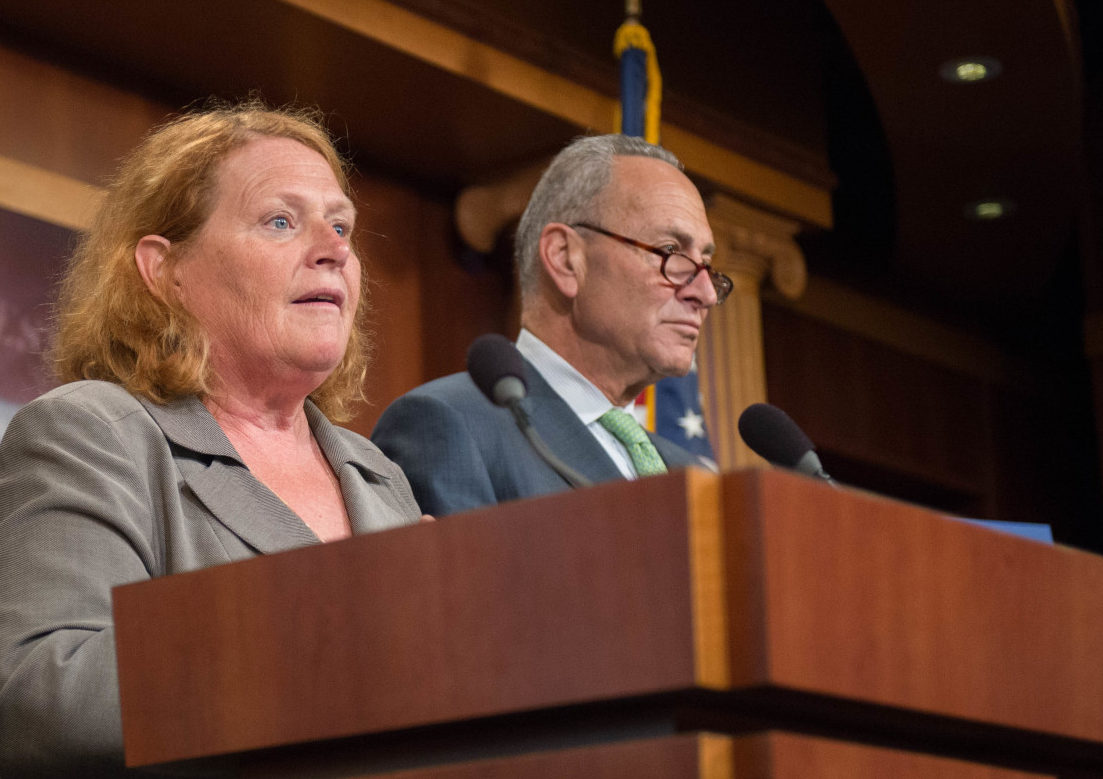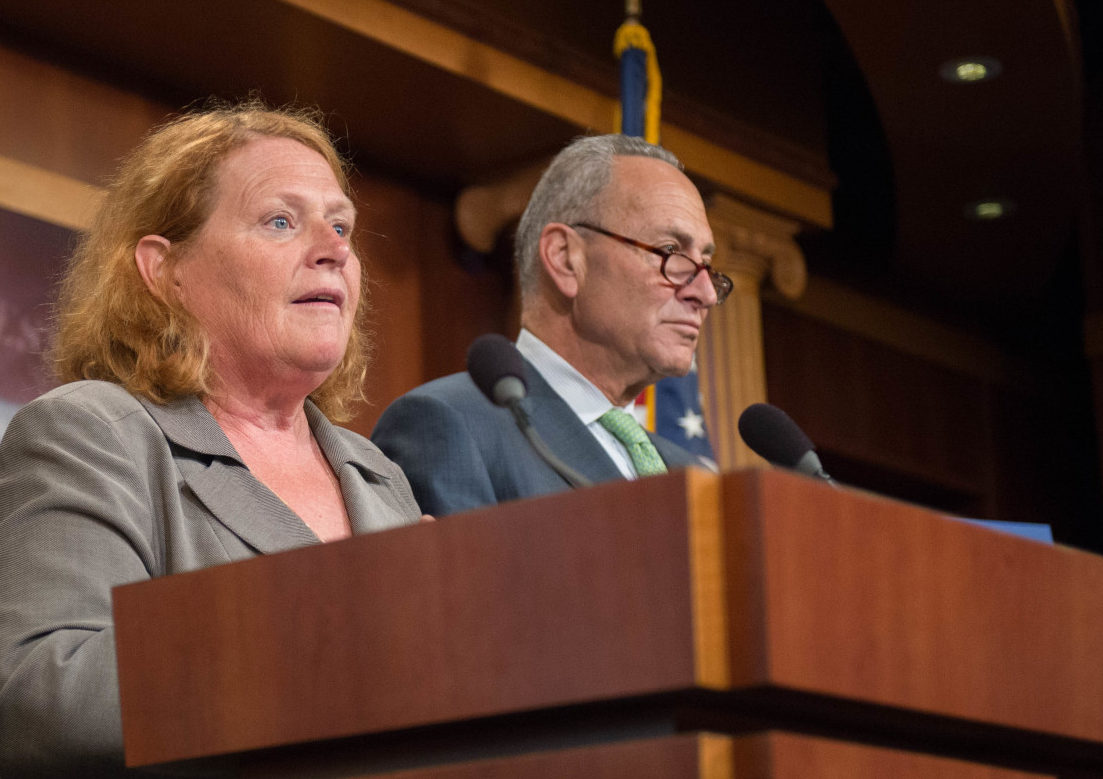 North Dakota Gov. Jack Dalrymple (R) said Monday he would retire at the end of his term next year, setting off what's certain to be a mad scramble among Republicans in Bismarck eager to jump in the state's first open governor's contest in a decade and a half.
Without intending to, he may have also given his party an extra shot at maintaining control of the U.S. Senate.
That's because Sen. Heidi Heitkamp (D), who was considering a run for governor even before Dalrymple bowed out, may now see a clearer path to victory.
Heitkamp would give Democrats their best chance at recapturing the governor's mansion since George Sinner won re-election in 1988. But at the same time, if Heitkamp leaves the Senate, state Republicans have already laid the groundwork to recapture her seat in Washington, which could give the GOP the margin it needs to keep Mitch McConnell in the majority leader's office.
Political insiders in Bismarck have buzzed for years about Heitkamp's rumored interest in running for governor, an office she narrowly lost in 2000. Even the Democratic Governors Association has highlighted Heitkamp's prospects. And her office hasn't dampened those rumors: Abigail McDonough, a Heitkamp spokeswoman, spent Monday saying the freshman senator has made no decision on whether to run for governor.
Heitkamp would not have to vacate her Senate seat simply to run for governor. But if she ran and won, her resignation from the Senate would give Republicans a wide open shot at winning back her seat.
In some states, a senator who becomes governor can name his or her own replacement (Sen. David Vitter, running for governor in Louisiana, would get that chance). But not in North Dakota, where state Republican leaders passed legislation last year that would require a special election to fill a Senate vacancy, widely seen as a shot across Heitkamp's bow.
Heitkamp, who won her seat narrowly in 2012 over a damaged Republican rival, is perhaps the only Democrat in heavily Republican North Dakota who could win a statewide race. A special election, which generates lower turnout than a regularly scheduled election, would put Democrats at a serious disadvantage.
And with control of the Senate up for grabs, even a single seat could mean the difference between Majority Leader McConnell and Majority Leader Chuck Schumer.
With 24 Republican-held Senate seats up for re-election in 2016 and just 10 Democratic seats on the ballot, Democrats have a path back to the majority. Sens. Mark Kirk (R-Ill.) and Ron Johnson (R-Wis.) already face steep hills to a second term, while Sens. Rob Portman (R-Ohio), Pat Toomey (R-Pa.) and Kelly Ayotte (R-N.H.) could face tough races in states President Obama won twice in a row. Democrats and Republicans will make Florida's open Senate seat a top target, and Democrats have outside chances to compete in states like Missouri and North Carolina, and maybe even Arizona and Arkansas.
Republicans, on the other hand, are only competing hard in one Democratic-held state: Nevada, where Senate Minority Leader Harry Reid is retiring (The party also hopes to make Colorado Sen. Michael Bennet a top target, though their best potential candidates have so far declined to run).
Republicans aren't doing anything to clear a path to a Democratic majority: Portman and Toomey have well-stocked warchests, while conservative groups have already spent millions of dollars on early advertising against Democratic candidates in New Hampshire and Ohio.
Democrats need to capture a net of five seats to guarantee the 51 needed to win back the majority – or four seats plus the White House, which would give the Democratic vice president the tie-breaking vote. If Kirk and Johnson fall to Democratic rivals and Florida turns blue, Democrats still have to hold on to Nevada and defeat at least one well-funded, well-positioned Republican incumbent.
There is no guarantee Heitkamp would win the governorship, in any case. She won her Senate seat in 2012 by just 3,000 votes, and a host of well-known Republicans, including Lt. Gov. Drew Wrigley (R), Attorney General Wayne Stenehjem (R) and wealthy businessman Doug Burgum have all said they will consider running to replace Dalrymple (Burgum says he may run as an independent, which could work in Heitkamp's favor). And Heitkamp would face a difficult re-election bid when her term expires in 2018, anyway.
But her potential early exit would seriously complicate Democratic hopes of winning back, and keeping, the Senate. At a time when contested Senate races require tens of millions of dollars, Schumer and the rest of the Senate Democratic Caucus will keep a close eye on their North Dakota colleague as she contemplates her decision.