Unlocking Energy on Tribal Lands Proves Challenging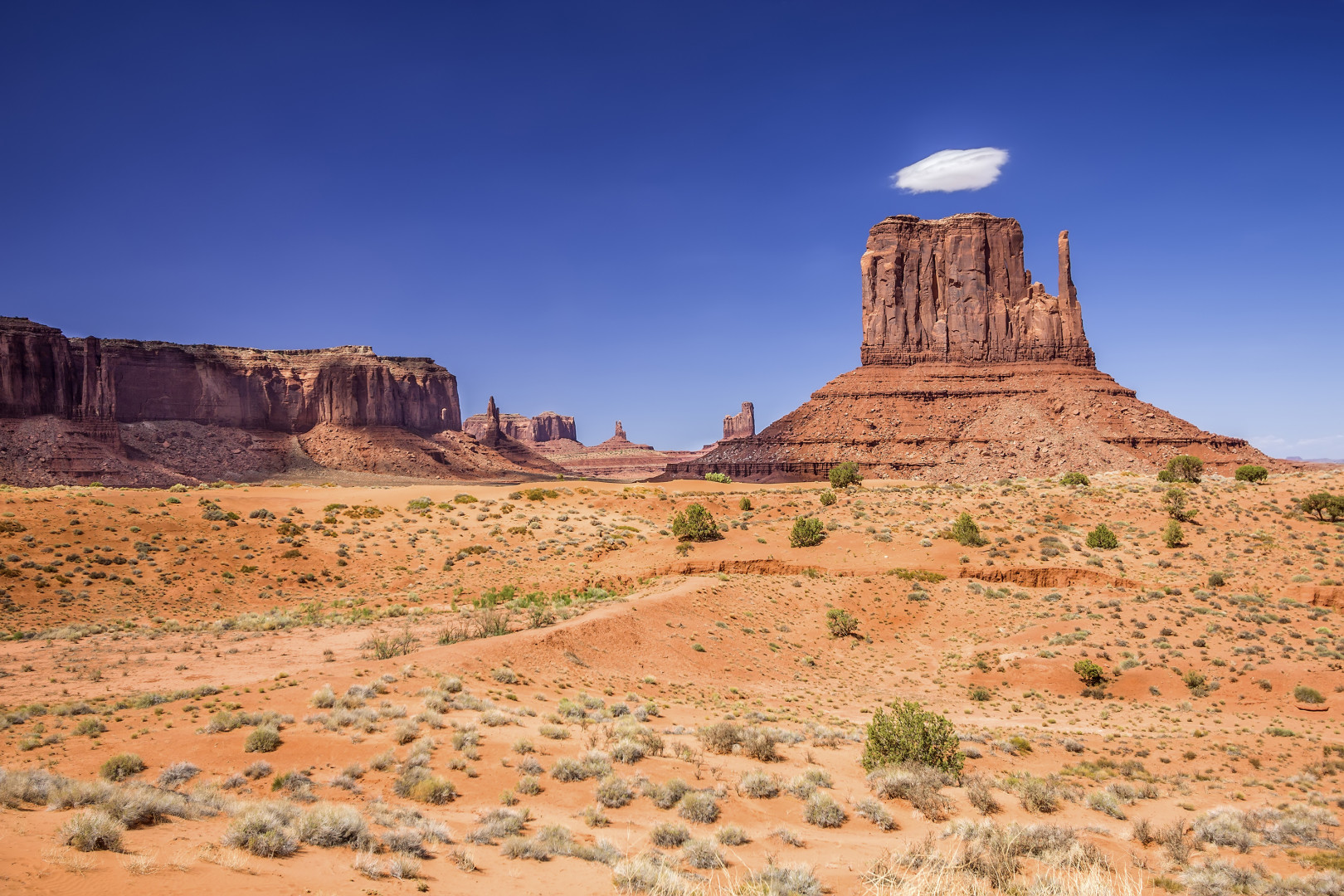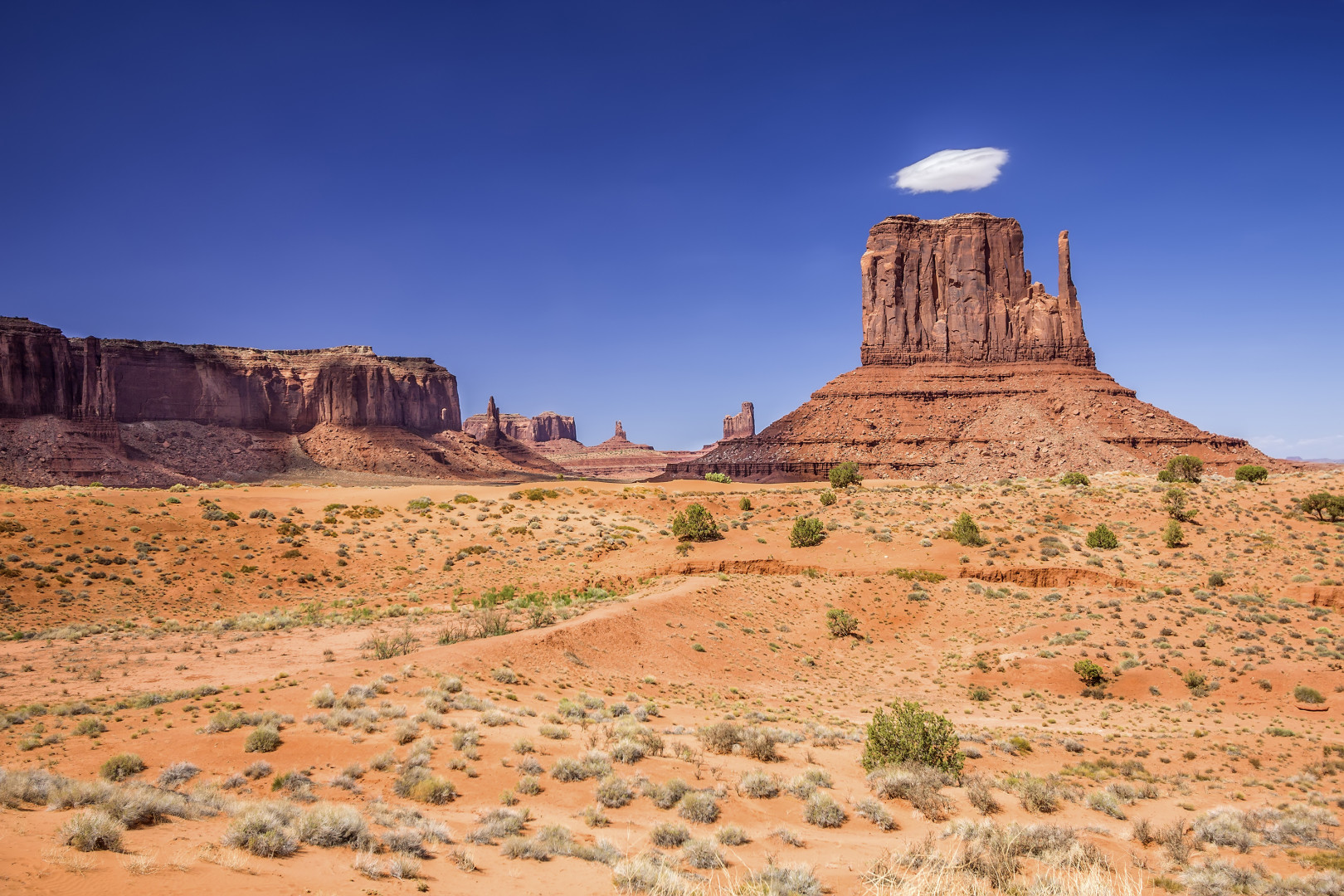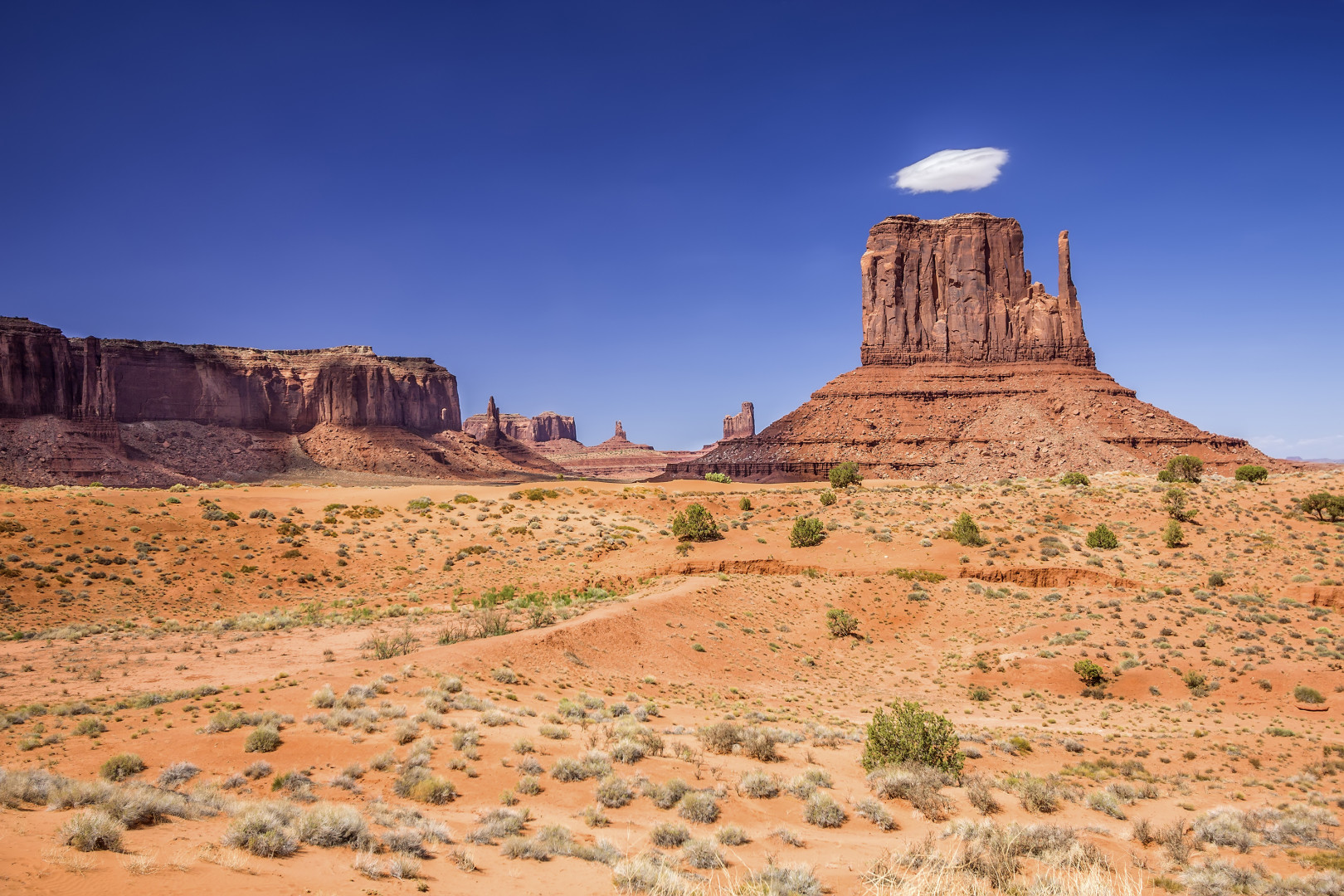 What's the next big thing in energy? The fossil fuel industry might point to untapped oil and gas resources off the Atlantic and Arctic coasts. Renewable industry folks say solar will transform power markets. Energy storage hopefuls are eagerly awaiting a breakthrough in battery technology.  And there's no shortage of hype around small modular reactors, a new generation of nuclear power plant designs.
But there's one resource that arguably holds as much potential as the rest, which doesn't typically make headlines – tribal lands.
Opportunities for commercial-scale energy development in American Indian country are getting better every day, said Ian Shavitz, a senior counsel who represents tribal clients at the law firm Akin Gump. "The chance of success is improving, costs are going down, bureaucracy is being reduced."
American Indian land comprises approximately 2 percent of U.S. land but contains an estimated 5 percent of all renewable energy resources, according to the Department of Energy. DOE also says wind resources in the Great Plains region of the central U.S. – much of which is held in trust for the benefit of Native Americans – could meet as much as 75 percent of electricity demand in the contiguous 48 states.
Since Congress reformed the rules that govern how power is developed on tribal lands through the 2005 Energy Policy Act, the interest from project developers and financiers has skyrocketed.
"As it's become more prevalent, you have lending institutions willing to go ahead and finance projects on tribal lands," Shavitz said.
But of the 566 federally recognized tribes, "Maybe 15–20 have been more serious about commercial scale development," said Pilar Thomas, former deputy director for the Office of Indian Energy Policy and Programs at the DOE.
On the surface it looks like a gold mine, especially as the U.S. tries to cut carbon emissions, said Allison Binney, a partner at Akin Gump's American Indian Law practice. North Dakota and South Dakota, she said, are sometimes called the Saudia Arabia of wind. "The problem has been how do you go about unlocking that potential?"
It's not just renewable energy that's been held up. Traditional energy resources like oil and natural gas have remained largely underground in Indian country, too. Total energy resources on tribal lands could represent as much as 10 percent of the U.S. total, according to DOE figures.
Though tribal energy development hasn't risen to prominence on Capitol Hill, a small group of lawmakers remain committed to making it easier for tribes to enter the energy business. In the Senate, John Barrasso (R–Wyo.), who chairs the Indian Affairs Committee, has made the issue a top priority. He introduced a bill, S. 209 that his office says "will give Indian tribes more tools to develop their energy resources and to remove unnecessary barriers to economic development."
"Tribes continue to share their optimism of the passage of the bill, because that means an economic boost for their government," said Mike Danylak, a spokesman for Barrasso. "Our hope is to see the bill pass the full Senate this fall…either as a stand-alone bill or as part of a larger energy package."
But government intervention has its limits. The Obama administration has already implemented several initiatives aimed at encouraging energy development on tribal lands, but they have yielded little progress. The administration has made grants and funding available and released a set of leasing regulations to help streamline acquisition of leases, permits, and rights-of-ways for tribal energy projects.
In 2005, Congress passed the Tribal Energy Resource Agreement (TERA) Act, and in 2012, the Helping Expedite and Advance Responsible Tribal Home Ownership (HEARTH) Act. Both laws allow tribes to put regulations in place so that they can approve leases on their own land, rather than having to apply for individual leases through the Interior Department at each step along the way.
But no TERA agreement has been approved, and only a few tribes have taken advantage of HEARTH, according to Thomas, now an attorney practicing Indian law at Phoenix-based Lewis Roca Rothgerber, LLP. The tribes already "have it within their power to do [energy development] themselves from a regulatory perspective," she said.
But that doesn't mean it's easy, convenient, or even agreeable.
Sometimes, the opposition comes from the tribes' members. "One thing that developers have run into is you have a tribal government absolutely for developing a project on their land because it's going to be beneficial to the tribe," Shavitz said. These projects create jobs for tribe members, produce revenue for their government, and in some cases provide the tribes with better electric reliability and more energy security.
"What developers sometimes run into is that members of tribe aren't always in lock-step with the government," Shavitz said.
According to Shavitz, the issue for tribes, whose poverty and unemployment rates are below the national average, is that the land is often seen as their most valuable resource. Developing a wind power farm, for example, could lock up that land under third-party ownership for decades. In some cases, the places where it might be best to develop a wind farm, such as on a mountain, might be a prayer site or hold other cultural significance for the members.
"You have to treat tribes as governments and recognize that even if the government is in favor, it doesn't mean its members are," Shavitz said.
Capital is also a barrier, the attorneys Morning Consult spoke with explained. "Because these are such capital intensive industries and tribes don't often have money… the only option they have is to lease the land and then collect the royalties… They effectively loose control of their energy resources," Thomas said.
Tax issues also stand in the way. "Many tribes want to own their projects but as a non-taxable entity they don't get the tax credit," Thomas continued. Because tribal land is held in trust by the federal government, it's considered a non-taxable entity. That means tribes can't claim federal tax credits for renewable energy, such as the investment tax credit for solar or the production tax credit for wind.
Tribes can pass-through the tax credits to third parties who start renewable energy projects on their land, but the tribes can't collect it themselves. That weakens the economic scenario if the tribe wants to own the project.
"There has not been a good understanding of how those tax credits work and why they're so important," Thomas said.
The attorneys also said much of the hold-up can be attributed to a lack of resources at the Interior Department, which hampers its ability to quickly process leases and rights-of-ways. "The Interior Department is just understaffed," Binney said. "It's just a time consuming process."
Still, the opportunity for a boom in large-scale development of tribal energy resources is within reach. Barrassos' bill would help, the attorney's agreed, but more boosters are needed.
"To really change the market you have to have energy development on tribal lands be a priority, not just for the Interior, but for the DOE… That's where the bulk of the funding is," Binney said.
The Clean Power Plan, Obama's new carbon emissions rules on power plants, may also present an opportunity for growth. Under the rules, the Environmental Protection Agency encourages states to use multi-state compliance options under which states can buy or sell clean energy from one region to the other and then take the credit for reducing emissions. Tribes have a role to play, but there is no mandate for them to get involved. "It behooves tribes to get ahead of the game here" and engage state governments so they can "get credits or sell allowances for projects on tribal lands," Thomas said.
Shavitz said this opportunity is something tribes are starting to consider. And that the energy industry could be the next bedrock business for tribes as traditional revenue sources like casinos struggle.
"Tribes are becoming more and more sophisticated, they're starting to diversify and look at multiple different opportunities to generate revenue," he said.