New Challenge for GOP Leaders: Defining a Win on Planned Parenthood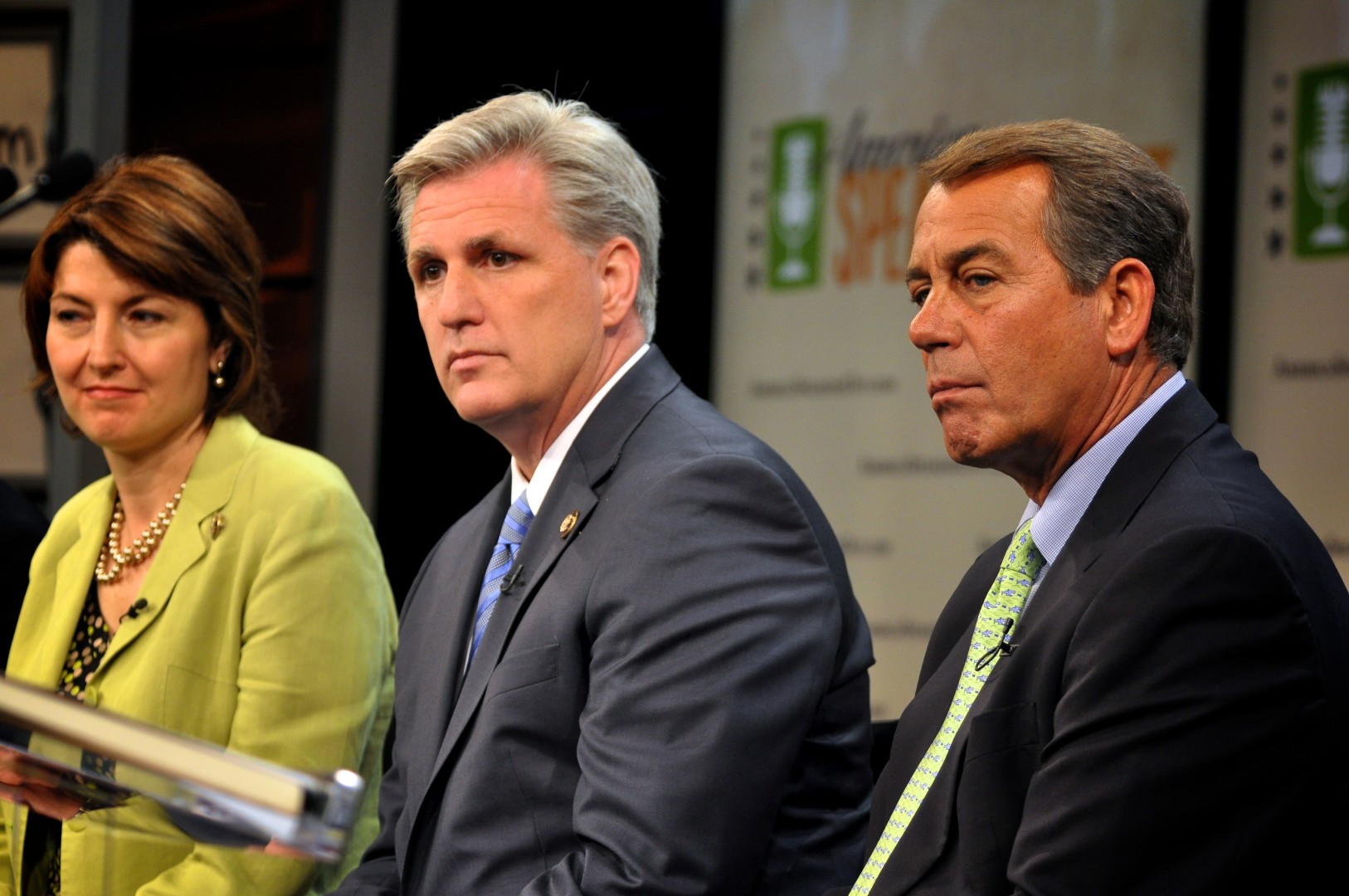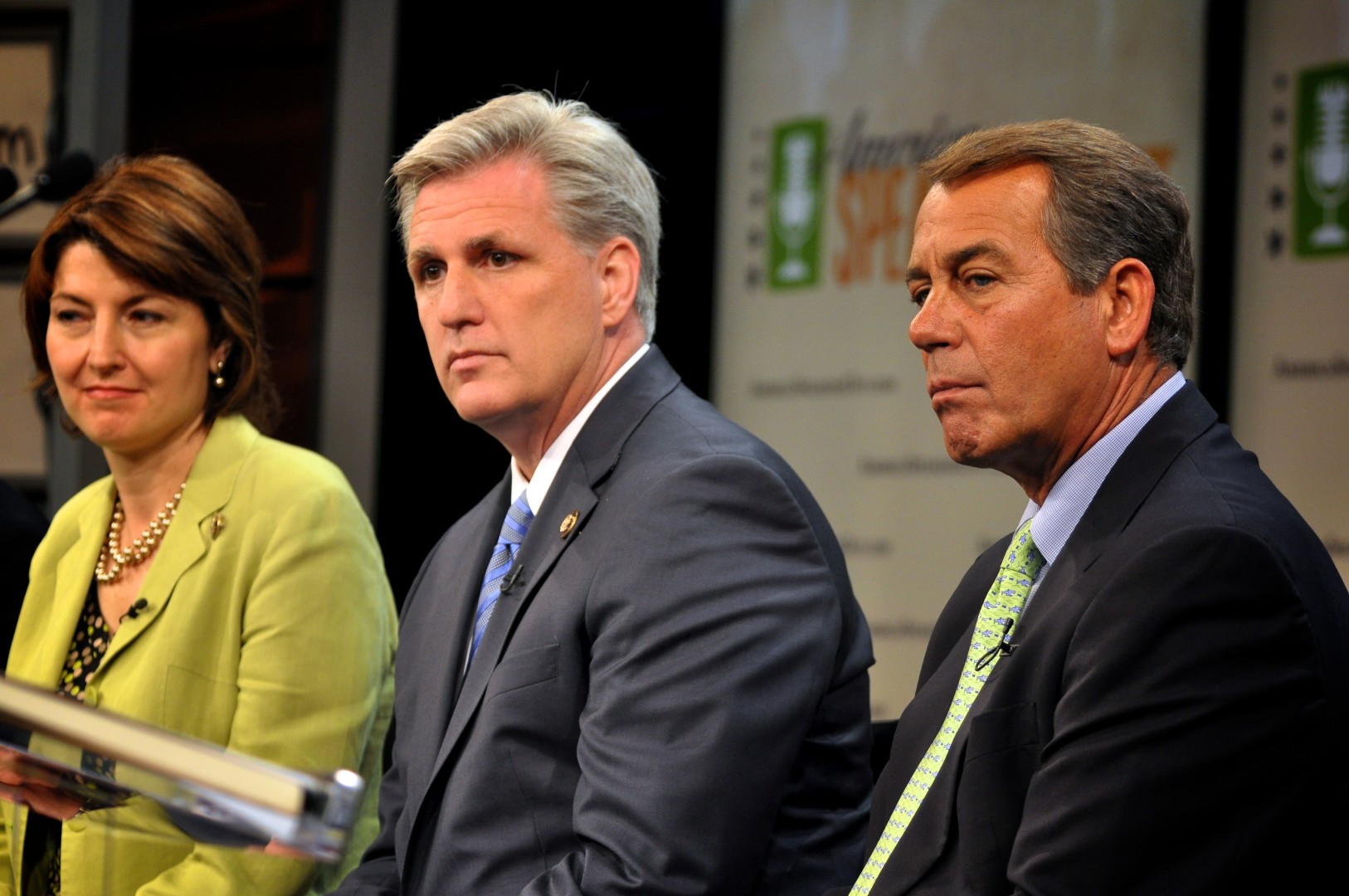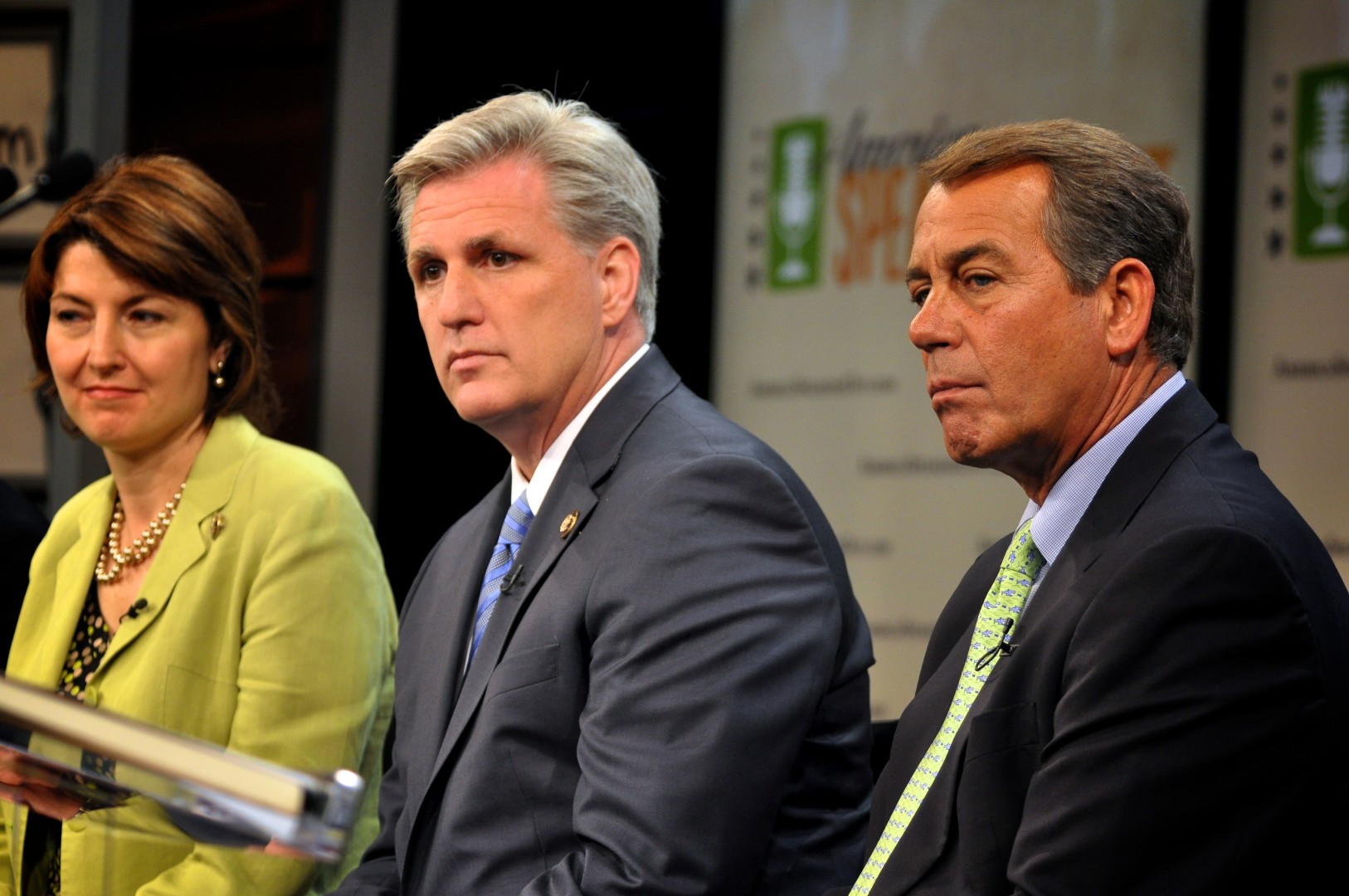 A debate over federal funding of Planned Parenthood is set to add to Congress's already-full plate when members return from summer recess next month, leaving Republican leaders scrambling to avoid a possible shutdown without alienating a key portion of the party's base.
Following a series of undercover videos showing Planned Parenthood officials discussing the use of fetal tissue, pro-life organizations and conservative members of Congress are demanding that Congress defund the group. They are not content with a promise to allow votes on a stand-alone measure to defund Planned Parenthood, which would certainly be blocked by Democrats; instead, they want a defunding mechanism attached to a measure to fund the federal government, threatening a shutdown.
"The pro-life movement and beyond are not going to countenance a shrinking back from a debate on" a continuing resolution, said Marjorie Dannenfelser, president of the pro-life Susan B. Anthony List.
Already, 18 House Republicans have told leadership they will move to block any funding measure that does not defund Planned Parenthood. And the heat of the Republican presidential primaries is adding fuel to the fire: Sen. Ted Cruz (R-Texas) told a nationwide group of pastors this week that a stand-alone bill would be "an empty show vote."
Cruz has hinted he will use procedural tactics to hold up action on a continuing resolution that continued to fund Planned Parenthood.
"Anything short of defunding Planned Parenthood would not be a win," said Rick Tyler, a spokesman for Cruz's presidential campaign. "Not tying a defund vote to 'must pass' legislation is not being serious."
But the math does not favor the pro-life movement. Republicans in the Senate must reach a 60-vote threshold to end debate on any measure to block Planned Parenthood's funding, and while a handful of Democratic senators oppose abortion rights, the vast majority of the 46-member caucus stands up for the group.
Only one Democrat, Sen. Joe Manchin (D-W.Va.), did not receive a 100 percent rating from the pro-abortion rights group NARAL in the last Congress.
That has Republican leaders searching for ways to demonstrate they are fighting for the pro-life position, giving their allies a way to claim victory while at the same time acknowledging the political reality of the 60-vote threshold and avoiding a shutdown.
"What I expect is for leadership to work with the members and chart a path that lets House Republicans show they're fighting and gives them a chance to go on record together in support of what they're all for: defunding Planned Parenthood and keeping the government running," said David Schnittger, a Republican lobbyist and former top aide to House Speaker John Boehner.
That likely means the House will vote in September on a stand-alone defunding measure sponsored by Rep. Diane Black (R-Tenn.). That legislation would run into a wall in the Senate, where only 53 members voted in favor of similar measure before leaving for August recess (Majority Leader Mitch McConnell voted against that bill for procedural reasons).
And it still leaves Republican leaders wondering whether they will have the votes to pass legislation without a defunding provision when political reality sets in.
Kevin Smith, Boehner's spokesman, said Republican leaders will decide on a path forward when they return from recess. Don Stewart, McConnell's spokesman, pointed to the August vote, and to several investigations planned by various House and Senate committees, as evidence of Congressional action.
Dannenfelser acknowledged the political difficulty and the likelihood that no legislation pulling funding would advance this year. But she said the pro-life movement expects Republicans to put up a fight.
"I think making progress on Capitol Hill, there will be ways to claim victory even if we don't have a bill signed by the president," Dannenfelser said. Her criteria for declaring victory: "If the House prevails on it and the Senate has a debate, and it's very high profile. … These are all victories headed toward an overall privatization of Planned Parenthood."
Republicans are also cognizant that next month's visit to Washington by Pope Francis could inject new life into the debate. Though liberals have embraced Francis's warnings about climate change, the pope is no less an opponent of abortion than any of his predecessors. If Francis uses his visit to address the Planned Parenthood videos, some worry it will force pro-life groups to take an even more aggressive position, while others say it will force pro-choice politicians like President Obama and House Speaker Nancy Pelosi to publicly oppose the pontiff they have so far embraced.
To Tom Davis, the former Republican congressman who represented northern Virginia before retiring, the debate highlights the new power structure on Capitol Hill: Outside groups, he said, find more success influencing the Congressional debate by lobbying rank-and-file members than they do lobbying leadership.
"In the old days, [outside groups] would work through [former House Majority Leader] Tom DeLay and leadership. Now they work through members," Davis said.
Where leadership once had to protect members who represent moderate districts from Democratic attacks, votes on abortion and other questions of conservative orthodoxy are now a bigger threat to members who represent safely Republican seats, he added. Any Republican deemed insufficiently opposed to Planned Parenthood funding could be in for a primary fight.