Under Fire, Yellen Tries Making Friends in Congress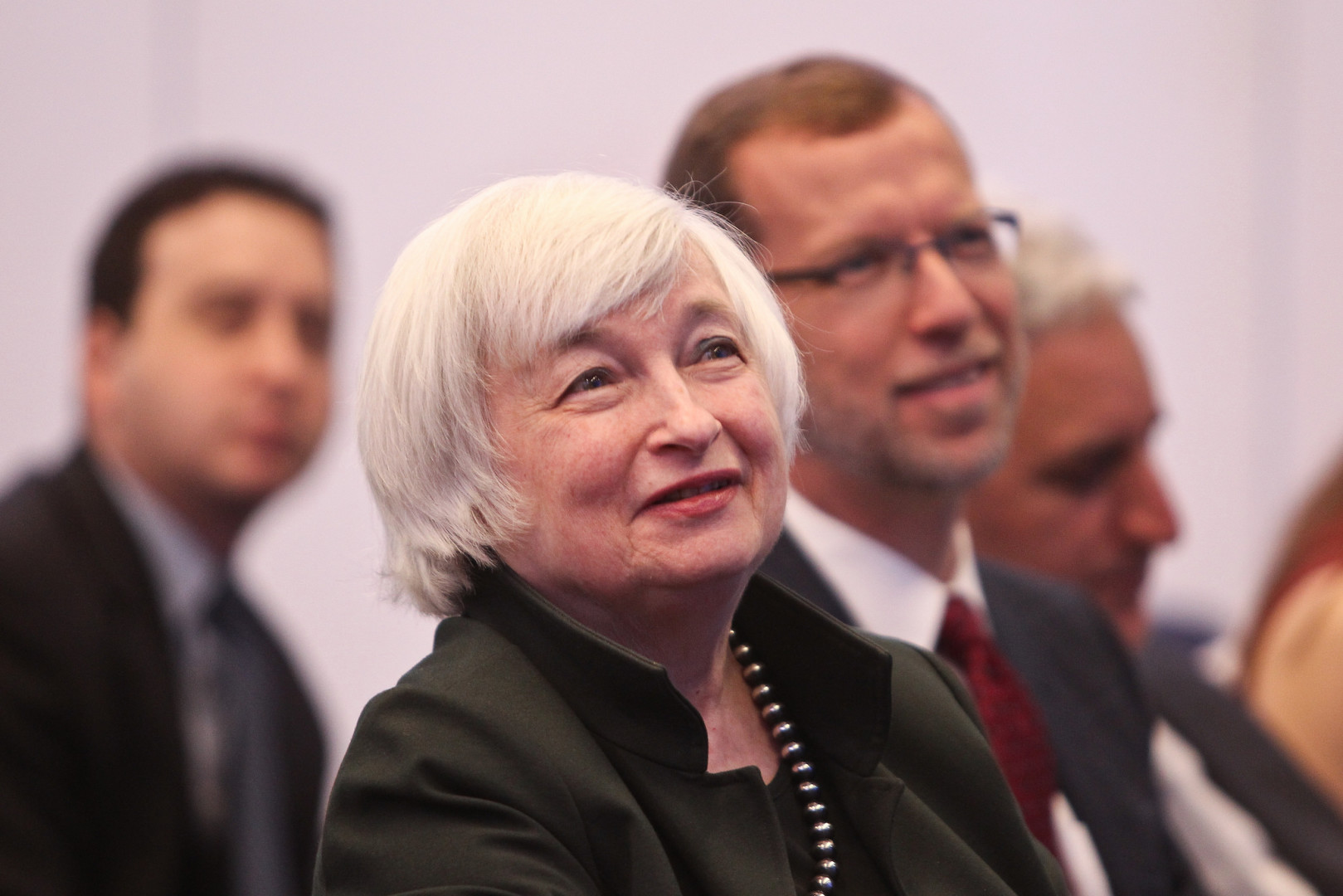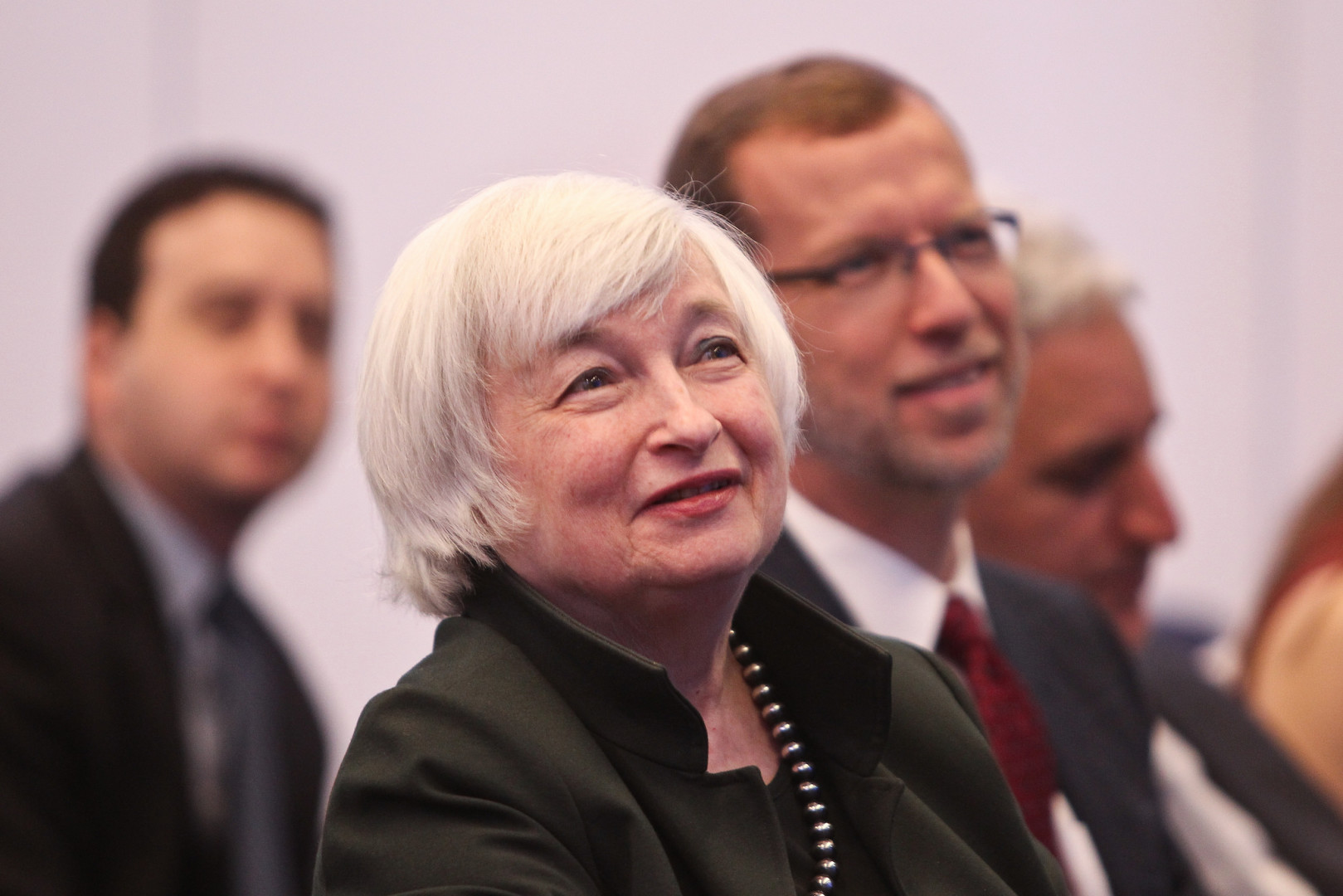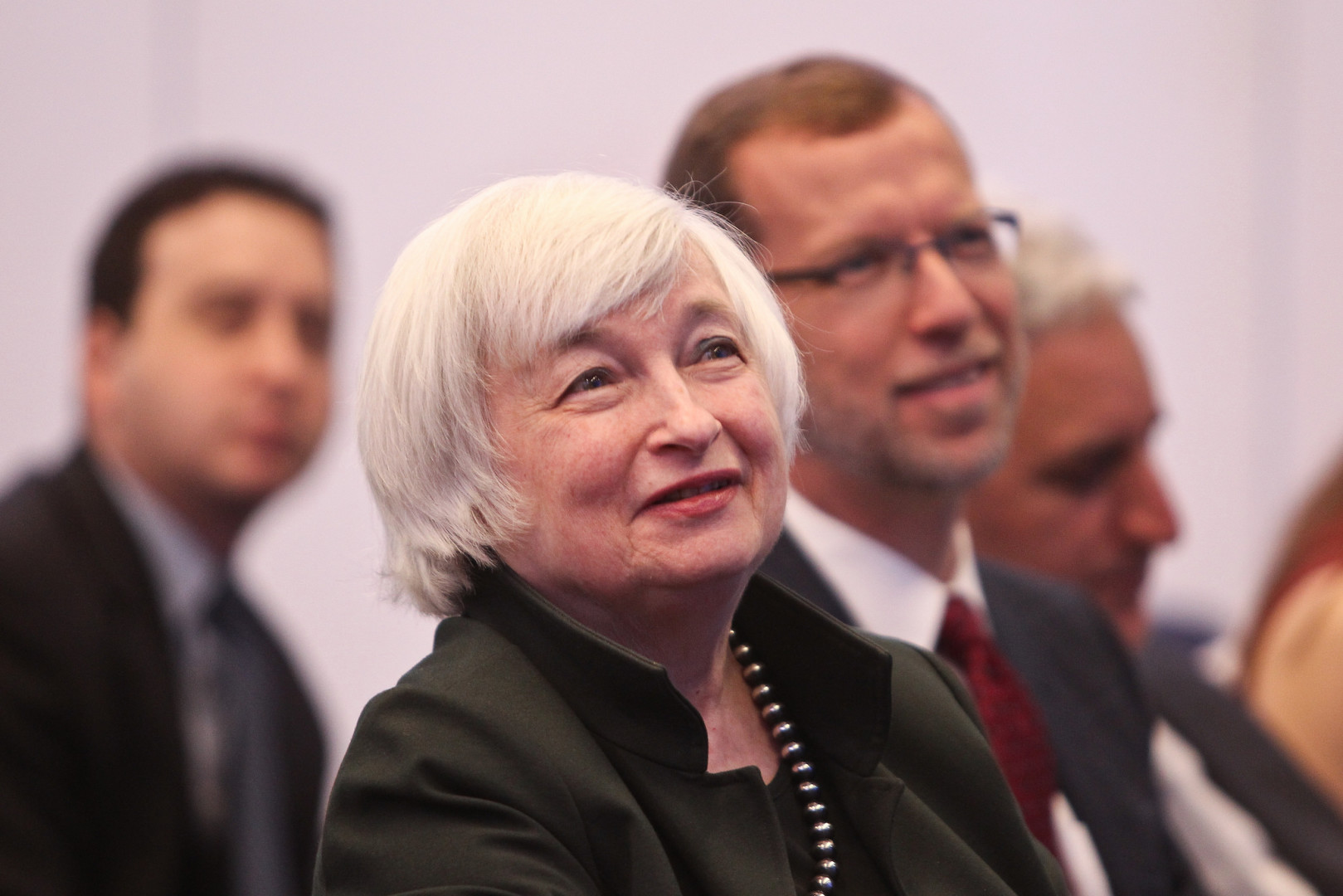 Janet Yellen appears to have finally internalized the parting advice given to her by Ben Bernanke, her predecessor as Federal Reserve chair: "The first thing to agree to is that Congress is our boss."
After more than 18 months as the head of the central bank, Yellen has recently made a conscious effort to show that the Fed is responsive to the concerns of Congress. Later this month, Yellen is expected to testify before the House Financial Services and Senate Banking committees about government supervision of banks.
Normally, Yellen would only testify before Congress twice a year on the subject of monetary policy. But, in the absence of a vice chair for supervision, two committees have asked her to testify an additional two times on issues related to banking regulation and supervision. Previously, Fed governor Daniel Tarullo has testified on those matters.
"The fact that she would be willing to come testify is part and parcel of being more responsible to congressional overseers," said Sarah Binder, a senior fellow at the Brookings Institution who has studied the relationship between the Fed and Congress. "In the wake of the financial crisis, the intensity of congressional interest in the Fed across the political spectrum has increased, and that hasn't gone away."
Yellen's next appearance on the Hill will be to deliver testimony that she, as Fed chair, would not ordinarily have to provide. But the ongoing vacancy on the Federal Reserve Board for a vice chair for supervision means she needs to pull double duty to answer lawmakers' questions.
Mark Calabria, the director of financial regulation studies at the Cato Institute and a former aide to Shelby on the Banking Committee, said Yellen's appearance serves to show she is willing to engage with Congress about the Fed's supervisory and regulatory powers.
"It's a recognition that the vice chair of supervision is a big deal. It's a nod to the fact that if you had a vice chair for supervision, they'd have to come up and do this," he said.
House Financial Services Committee Chairman Jeb Hensarling and Senate Banking Committee Richard Shelby are annoyed with Yellen's boss, President Obama, for allowing the Fed's supervisor slot to remain vacant. Under the 2010 Dodd-Frank financial reforms, the president is required to nominate a vice chair for supervision, something Obama has not done.
"The president's disregard for this particular statutory requirement deprives our committees of an important opportunity to conduct oversight and hold the Federal Reserve accountable as it exercises extensive supervisory and regulatory authorities it received in the Dodd-Frank Act," Hensarling and Shelby wrote to Yellen in a July 10 letter.
But beyond the matter of board vacancies, Yellen's engagement with Congress comes as the central bank faces increased scrutiny from Republicans. One particular point of tension has been a probe into a possible leak from a 2012 Fed meeting on monetary policy. Hensarling has repeatedly said that the Fed is in violation of the law by not fully complying with his committee's subpoenas related to the probe.
And, as the Fed nears a likely interest rate hike, Calabria said Yellen may alienate her Democratic allies as well. That would leave her without cover in a Congress that may move to consider several legislative changes to the Fed's operations.
"Certainly, there's been a belated effort by her to do additional outreach. She knows she's not the most popular person among Republicans," Calabria said. "Some of this outreach is a recognition that some legislative proposals have legs. In order to defend their approach, [the Fed is] going to need some allies."
One indicator of Yellen's responsiveness has been her increased engagement with elected officials. She met with eleven members of Congress in May, including nine Republicans, and another six in June.
Many of the bills on Fed oversight have little chance of passing. But some less radical measures—i.e., a commission to study the Fed's monetary policy operations or a one-time audit—could attract enough congressional support for action.
"So long as the House Financial Services Committee is proposing legislative changes, it behooves the Fed to try to be responsive to try to dissuade [Congress from acting] or at least ameliorate what they're doing," Binder said.
Appetite for changes at the Fed is not a Republican monopoly. In May, the odd couple of Sens. David Vitter (R-La.) and Elizabeth Warren (D-Mass.) introduced a measure that would require the full Fed board to vote on bank fines of $1 million or more. The bill would also provide individual board members with their own aides, a measure designed to encourage debate on the board by giving all members more staff support. Currently, only Yellen has her own staff.
Both of those provisions have been wrapped into Shelby's larger financial reform package that passed the Senate Banking Committee in May in a contentious party-line vote of 12-10. Shelby has said that negotiations over his bill are ongoing, It is unlikely to get any Democratic support in its current form.
The delay on Shelby's bill works in Yellen's favor. In order for her to impact Shelby's legislation or other proposed changes to the Fed, she needs to convince Congress that the Fed deserves its independence.
"At the end of the day, the Fed has to find a way to gain that long leash from Congress," Binder said.