After Record Fire Season, Funding Bills Earn New Spark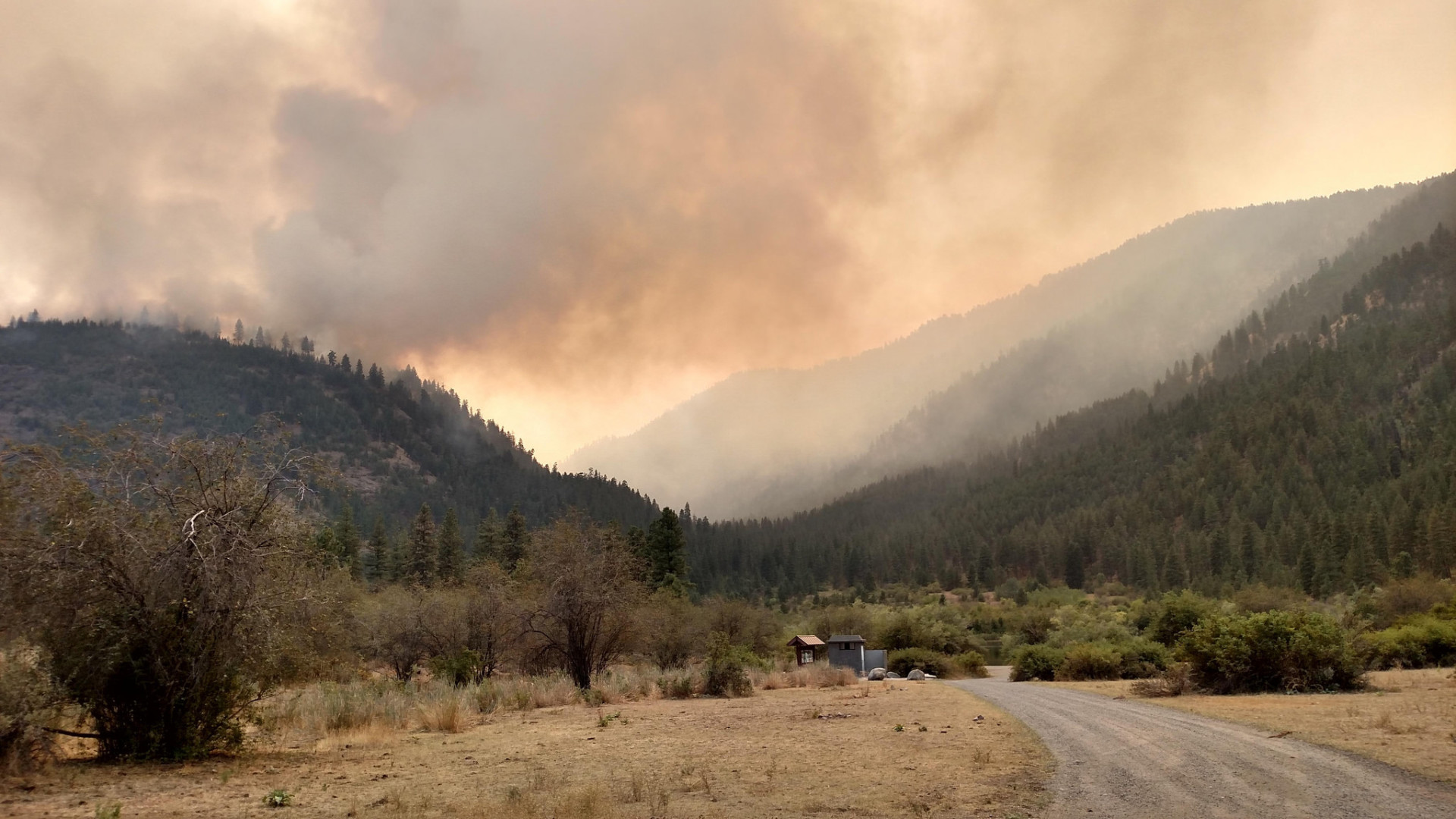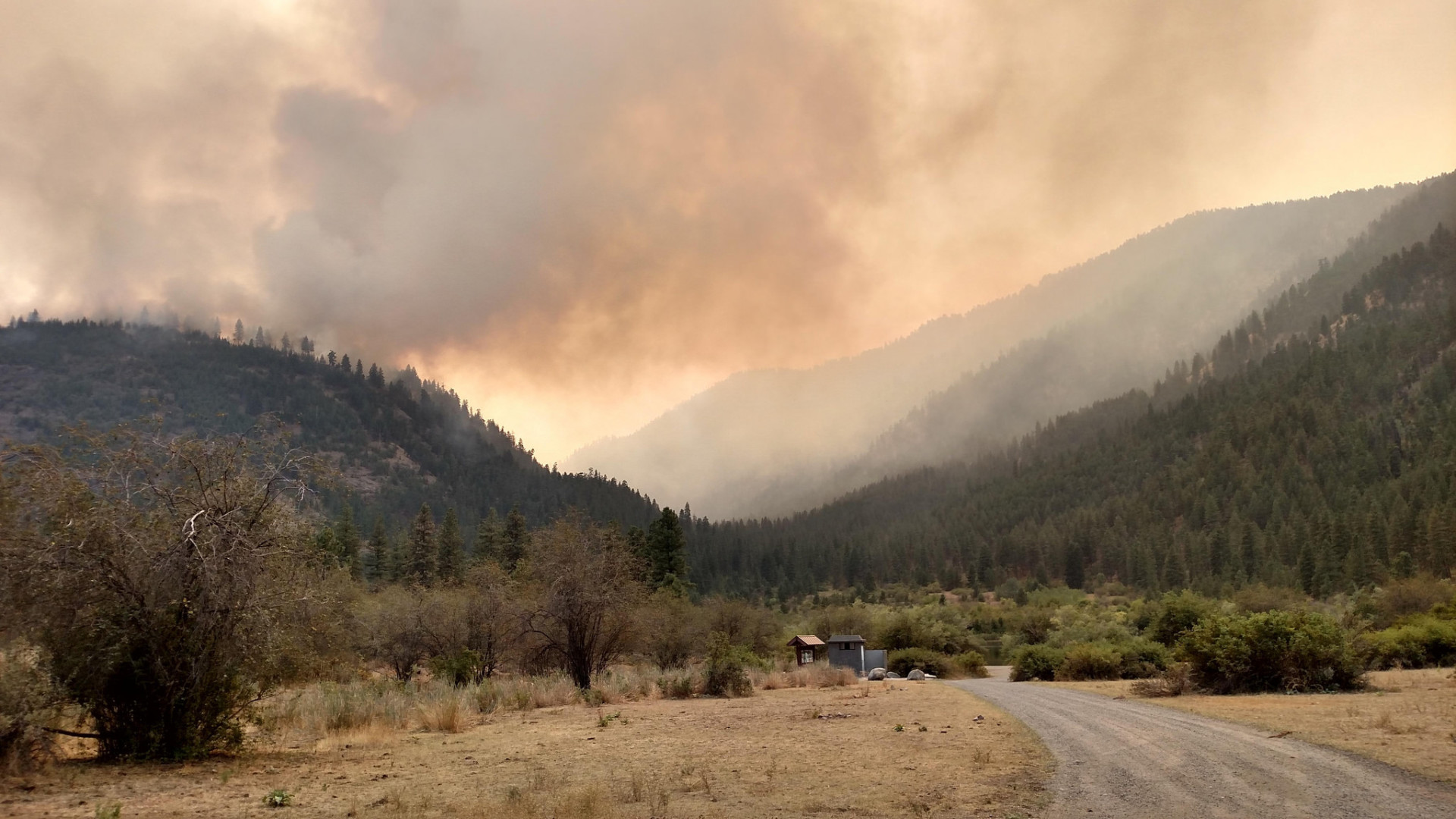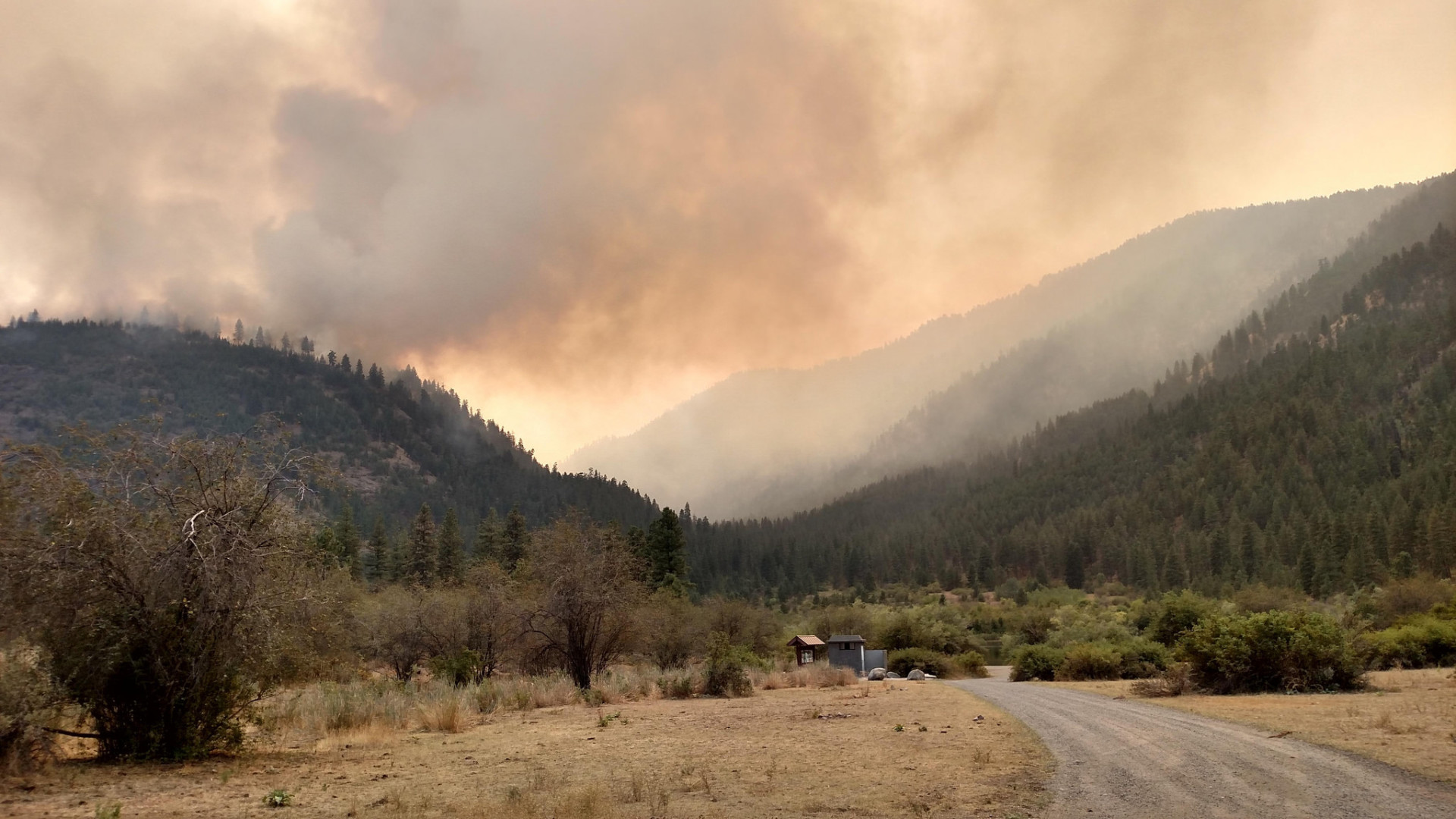 This story has been updated to clarify differences between the three proposals.
The record-setting wildfire season that has burned more than 8.6 million acres across the country will likely get Congress to rewrite how the federal government pays for fire fighting, though members are still jockeying over just how far the reforms will extend.
With the crowded roster of must-pass legislation competing for limited floor time in Congress, aides and members agree there is virtually no chance a fire funding bill will get an up-or-down vote before year's end. Instead, backers say the result of ongoing negotiations between key senators will likely end up in a year-end catch-all spending measure.
The negotiations that will decide just how far reforms to the U.S. Forest Service go involve three bills pending in the Senate. All three would give the U.S. Forest Service access to more money for fire suppression, essentially treating wildfires the same way the Federal Emergency Management Agency treats tornadoes, hurricanes and floods.
That change, long sought by Western states and their representatives in Congress, would allow the Forest Service to stop borrowing from other accounts to pay for fire fighting. While Congress routinely reimbursed the Forest Service after the fact, requiring it to borrow in the first place frequently diminished accounts dedicated to programs that reduce the threat of wildfires in the first place.
"At this stage of the game, it's very clear that for the forest fires, there are two-fold challenges: One is management of the current crisis. The other is a budget problem. We have to deal with both," said Rep. Rob Bishop (R-Utah), chairman of the House Natural Resources Committee, in an interview.
But while bipartisan majorities of both chambers agree the Forest Service needs to be given more leeway to pay for fire fights, there is less consensus over how — or whether — to make broader reforms.
One proposal, spearheaded by Senate Energy and Natural Resources chair Lisa Murkowski (R-Alaska), would allow the Forest Service to access up to 100 percent of the average amount spent on fire suppression over the previous ten years. That provision was included in Senate Republicans' appropriations measure to fund the Interior Department earlier this year.
Another, offered by Sens. Ron Wyden (D-Ore.) and Mike Crapo (R-Idaho), would require the Forest Service to spend up to 30 percent of the ten-year average on fire prevention, and 70 percent on fire suppression. Wyden's staff has begun negotiations with Senate Budget Committee staffers; the two sides met Tuesday to discuss fire funding, with another meeting set for later this week.
A third option, sponsored by Rep. Bruce Westerman (R-Ark.), would give the Forest Service the full ten-year fire fighting average and allow the agency to access FEMA funds above that amount, along with broader management reforms. That measure passed the House in July.
It's not clear that any of the three options can win support from both the House and Senate. House conservatives are skeptical that the Murkowski and Wyden-Crapo proposals would allow the Forest Service to spend above its budget caps. And a provision in the House-passed version, which would place limits on lawsuits aimed at post-fire recovery plans, is a "non-starter" for Senate Democrats, according to one aide plugged into the debate.
To House Republicans like Bishop, skipping the opportunity to make broader changes "is a waste of a crisis."
"You have to [include] the management aspect of it, the House will insist upon that," Bishop said. "Just putting more money into fire suppression is a total waste of our efforts."
Though this year's fire season has ravaged dry forests across the West, members and aides said they don't expect a new fire funding measure to earn valuable Senate floor time.
Instead, Democrats and Republicans expect a fire funding provision to be added to an expected year-end budget agreement, one that's likely to be chock-full of unrelated provisions.
This year's record-setting fire season has served as a new catalyst for action, aides said. The Interior Department says federal agencies are spending up to $10 million every day fighting fires in just one region, the Pacific Northwest, where more than a million acres have burned so far this year.
On Monday, Interior Secretary Sally Jewell visited the remote town of Omak, Wash., near the site of a fire that has burned more than 200,000 acres. President Obama signed an emergency declaration for eleven rural counties impacted by the fire on August 21.
"Fires of this magnitude is not normal on the landscape," Jewell said during her stop, when she renewed the administration's call for a new funding formula. "We do not have the capacity to treat it as the disaster it truly is."
Asked whether this year's fire season has sparked a new sense of urgency among his colleagues, though, Bishop said no.
"It is frustrating for me at times to realize that some people are looking for the quick fix," he said.