Poll: Fiorina Wins Debate, Trump Still Leads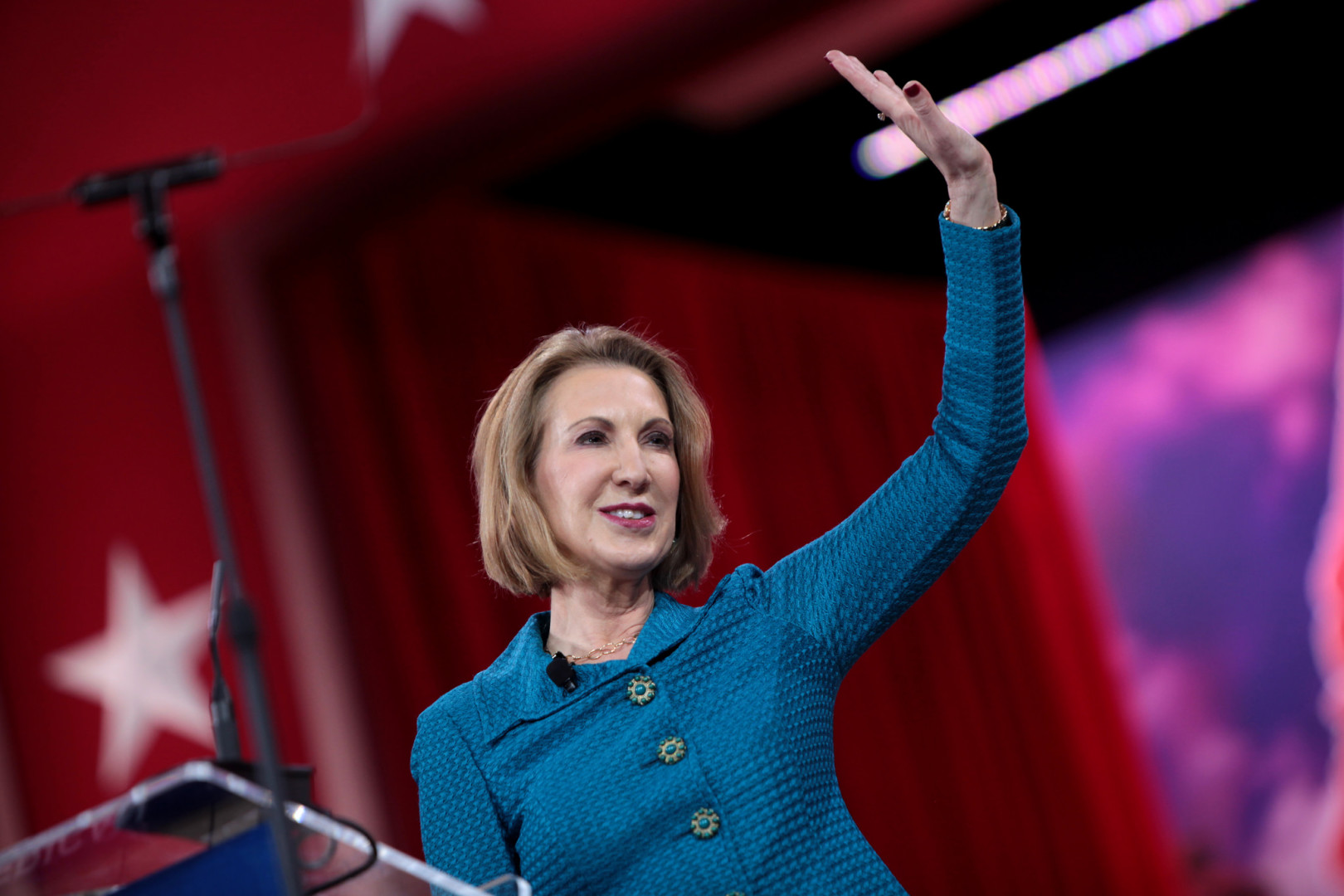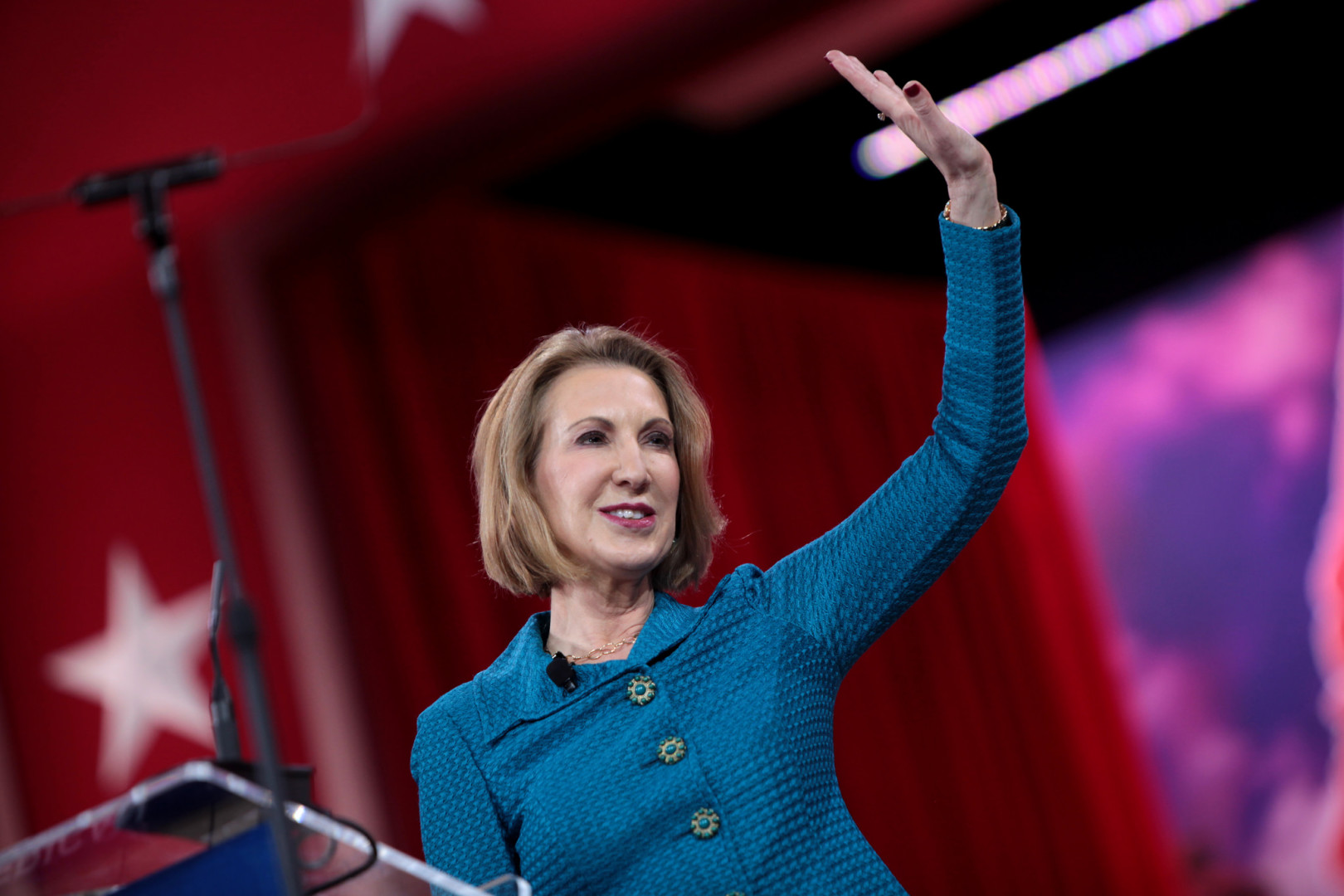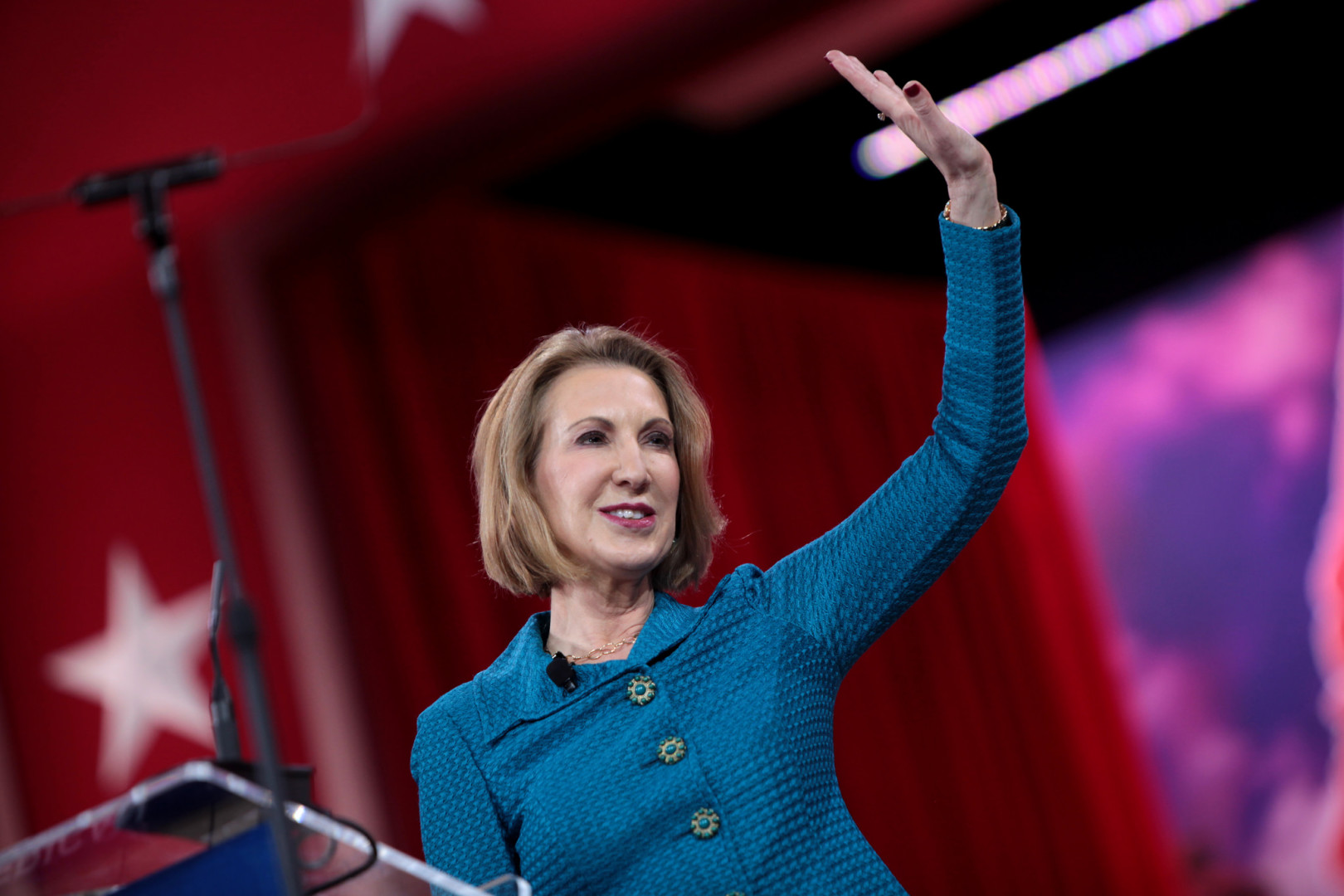 Former Hewlett Packard CEO Carly Fiorina won Wednesday's second Republican presidential debate, according to voters who watched the Simi Valley showdown polled by Morning Consult.
It was a performance that vaulted Fiorina into the top tier of a crowded field. A plurality of 29 percent of registered voters who watched the debate said Fiorina won, just higher than the 24 percent who said real estate mogul Donald Trump came out on top. Seven percent said retired neurosurgeon Ben Carson won the debate, while 6 percent each chose former Florida Gov. Jeb Bush (R) and Sen. Marco Rubio (R-Fla.).
[visualizer id="16103″]
A huge 46 percent plurality said Trump won the first debate, held August 6 in Cleveland. Nine percent chose Carson.
Trump continues to lead the Republican primary field. Thirty-six percent of registered voters who watched the debate said they would choose Trump, compared with 12 percent for Carson and 10 percent for Fiorina. Rubio placed fourth, at 9 percent, followed by 7 percent for Sen. Ted Cruz (R-Texas) and 6 percent for Bush and New Jersey Gov. Chris Christie (R).
[visualizer id="16100″]
But Fiorina's upside potential is growing. Nineteen percent of voters said the businesswoman would be their second choice, followed by 15 percent who said Carson was their backup, 12 percent who chose Trump and 10 percent who chose Bush.
Fiorina's favorable ratings have jumped in recent weeks. Among self-identified Republican voters, 56 percent said they had a favorable opinion of Fiorina, up from 37 percent who said they had a favorable opinion of Fiorina in a Morning Consult poll conducted just before the debate. In that survey, 36 percent said they didn't know enough about Fiorina to form an opinion; after the debate, just 16 percent said they had no opinion.
Self-identified Republicans see Carson in the most favorable light. More than three quarters, 76 percent, of Republicans who watched the debate see Carson favorably, while 67 percent see Trump favorably and 60 percent say the same about Rubio.
[visualizer id="16101″]
Sen. Rand Paul (R-Ky.) clocks in with the highest unfavorable rating. Just 38 percent of Republicans who watched the debate see Paul positively, while 48 percent have an unfavorable impression. Bush and Christie are both seen favorably by just 50 percent; Bush has a 46 percent unfavorable rating, and Christie's stands at 45 percent.
And while some Republican candidates complained they were overlooked on Wednesday's debate stage, a huge 65 percent majority of voters who watched the debate said CNN's moderators treated the candidates fairly. Just 24 percent said the moderators were unfair. More than three quarters of those who watched said their reaction to the debate was very or somewhat positive.
The Morning Consult survey polled 504 registered voters who said they watched the Republican primary debate and that they plan to participate in their state's Republican presidential nominating contest. Of those voters, 69 percent identified themselves as Republicans, and 28 percent called themselves independents.
The poll carried a margin of error of plus or minus 4.4 percent.