Is Bernie Sanders A Deal-Maker?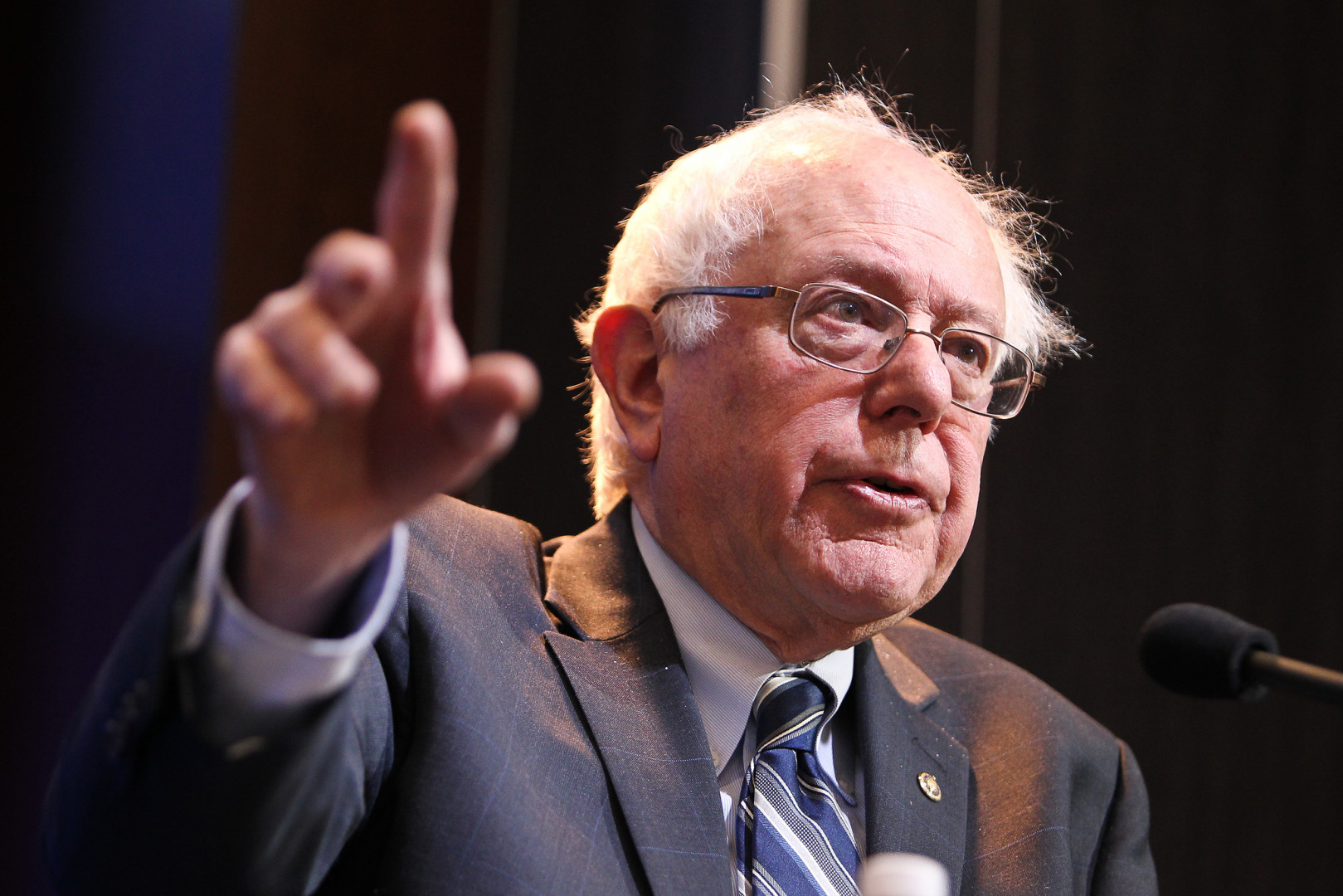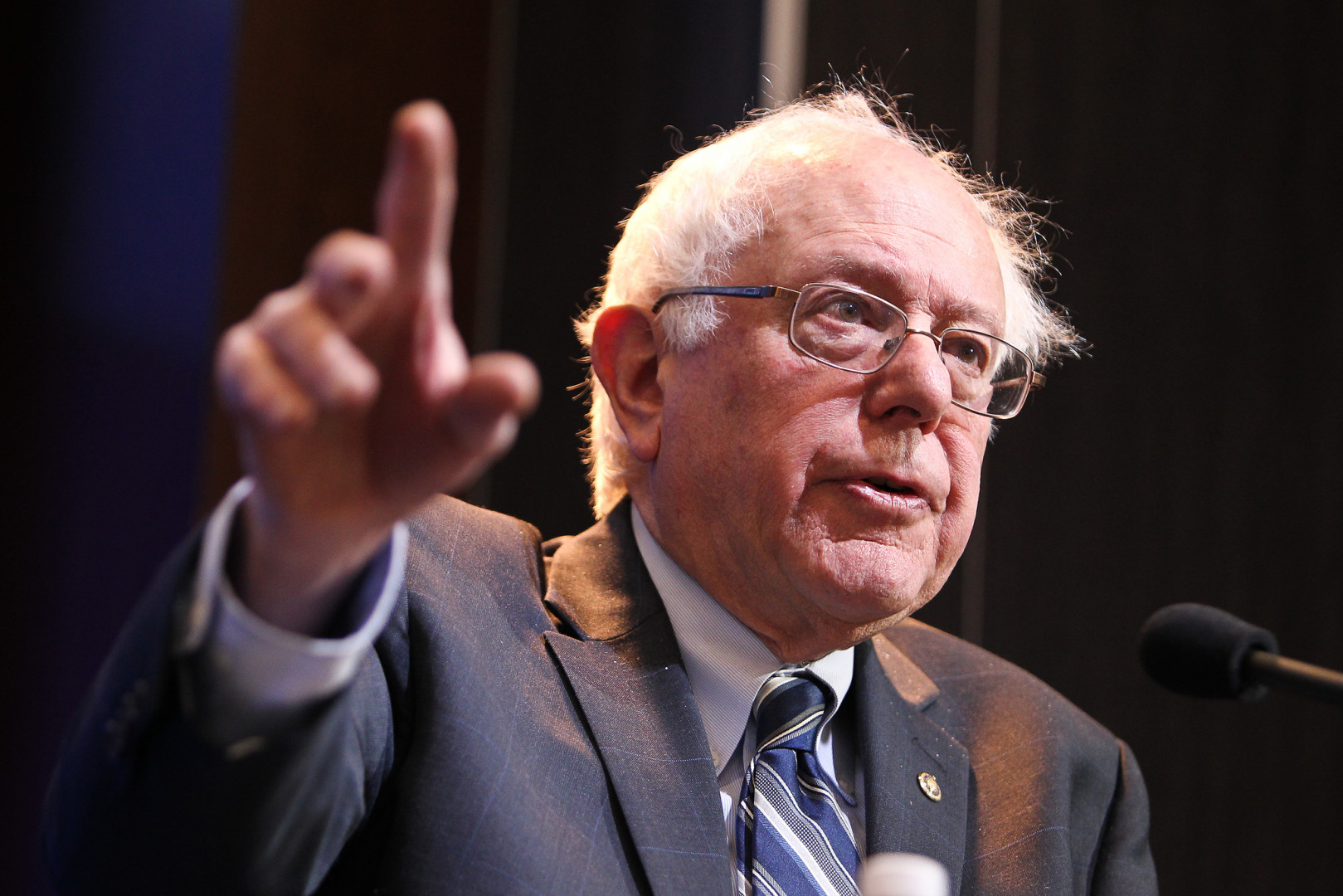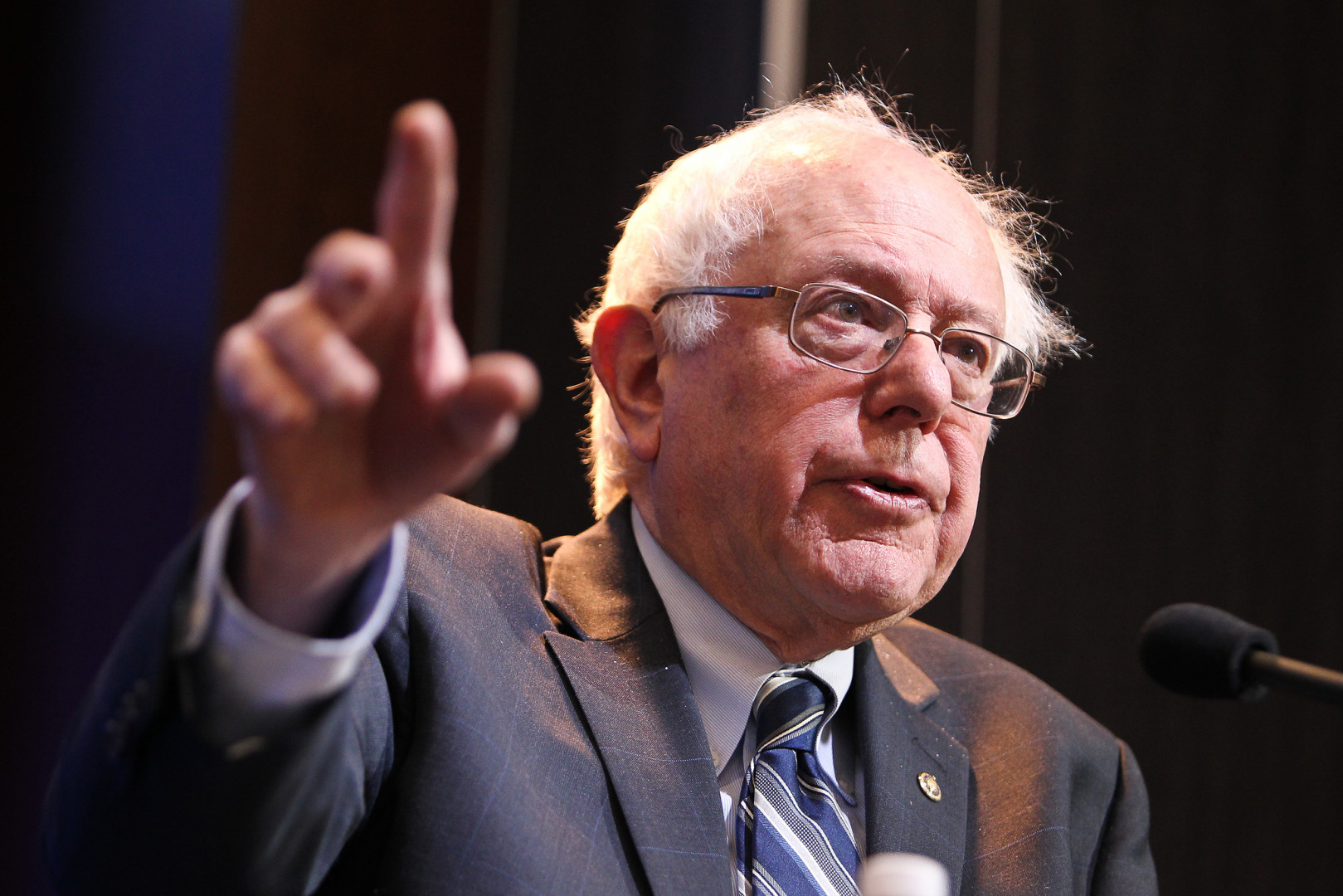 In an address to a conservative audience at Liberty University last week, the self-described socialist Sen. Bernie Sanders (I-Vt.) spoke about the importance of finding "common ground." But during his time in Congress, Sanders has built himself a mixed record of working across the aisle.
"I came here today because I believe that it is important for those who hold different views to be able to engage in civil discourse — not just to shout at each other or make fun of each other," Sanders told students at the school that counts "total rejection of socialism" as one of its core tenants.
"It is very easy for those in politics to talk to those who agree with us," Sanders continued. "It is harder, but not less important, for us to try to and communicate with those who do not agree with us on every issue, and it is important to see where, if possible…we can find common ground."
In his 20-plus years in the House and Senate, Sanders, whose ideological score is left of left, has at times worked successfully with conservatives. He worked closely with Sen. John McCain (R-Ariz.) to pass a veteran's affairs bill in 2014. He has teamed up with Sen. Rand Paul (R-Ky.) on government surveillance issues. He has aligned with tea party supporters on Federal Reserve transparency and "too big to fail" amendments to the Dodd-Frank banking law.
But Sanders' overall record on bipartisanship is complicated.
Take the 2015 Energy Policy Modernization Act — a bill brokered between Sen. Lisa Murkowski, a moderate Alaska Republican, and Sen. Maria Cantwell, a liberal Washington Democrat. As the chair and ranking member of the Senate Energy and Natural Resources Committee, Murkowski and Cantwell took painstaking strides to keep their broad energy bill bipartisan. It passed easily out of the committee in July on an 18-4 vote.
Sanders, unhappy that the bill did not go far enough in addressing climate change, was one of the four committee members who voted against the measure — one of the rare truly bipartisan bills to make it through committee in recent years.
When it comes to his own legislation Sanders attracts many cosponsors, but they tend to come from only one side of the aisle. Just nine percent of Sanders' 69 bills and resolutions had both a Democratic and Republican cosponsor in the 113th Congress, according to the congressional tracking website Govtrack.us. That's the sixth-lowest ranking of 90 senators who sponsored at least 10 bills from 2013 to 2014.
Josh Tauberer, an open government activist who created GovTrack, said in an interview that "not getting cosponsors could mean that people disagree with you, but it could also mean that you don't put any effort into getting cosponsors in the first place."
Tauberer cautioned that in some cases that could be a strategic move.
Sanders is also reluctant to sign on to colleagues' legislation, no matter their party. Sanders cosponsored 197 bills and resolutions introduced by other members of Congress from 2013 to 2014, putting him at No. 65 out of 100 senators. Compared to other committee chairs and ranking members, he's in the lowest 30 percent.
Cosponsorship, according to Govtrack, "shows a willingness to work with others to advance policy goals."
In May, the McCourt School of Public Policy at Georgetown University and the Lugar Center, a Washington, D.C. based think tank that works to bridge ideological divides, released a "Bipartisan Index" of how each member of Congress works across party lines. It provides "an objective measure of how well members of opposite parties work with one another using bill sponsorship and cosponsorship data."
A score above zero, according to the report, means the member of Congress performed better than the average lawmaker over the last two decades and is therefore considered a "bipartisan legislator." Sanders scored -1.12839, putting him in the bottom tenth percentile and in the same company as Sens. Ted Cruz (R-Texas) and Tim Scott (R-S.C.).
A low score, according to Lugar Center Policy Director Dan Diller, says that a senator is either "very rarely cosponsoring the bills offered by the other party… Or when they write their own bill, they're either not attracting a bipartisan cosponsor because the bill is written very partisan. Or they're not putting the effort into finding bipartisan support."
"That's almost undeniable," said Diller, who was in charged of the Index's creation. "If you're scoring low, you're doing this with much less frequency than the historic baseline for other members in your circumstance."
Diller conceded that there are other elements that go in to how willing a lawmaker is to work across party lines, such as their voting record and general cordiality. But ultimately a low score is "very indicative of a partisan mindset… Any senator knows that if they really want to pass something you start with a bipartisan cosponsor."
The group does not yet have rankings for members or senators in previous Congresses. A historical index will be released later this fall, which will include a ranking for Clinton's tenure in the Senate.
On anything that involves the economy, energy, environment, or healthcare, Sanders is "going to find very little in common with Republicans and some Democrats," said Eric Davis, professor emeritus of political science at Middlebury College in Vermont. "But on issues that aren't ideologically loaded…or on those where the far left and the far right agree," Sanders has better luck making friends, Davis posited.
On issues like veteran's affairs (Sanders previously chaired the Senate Veterans' Affairs Committee), Sanders has proven that he can find allies on the right. "I think he worked effectively with John McCain," on the 2014 Veterans Affairs bill, Davis said. "But it's not an issue that's really ideologically charged."
And while Sanders has vehemently opposed U.S. intervention in other countries, he's been a "strong supporter of service members after they come back from these conflicts."
Then there are issues where the far left and far right agree, such as opposition to government surveillance. Sanders and libertarian Rand Paul both were active in opposing the USA Freedom Act, which reauthorizes many provisions in the Patriot Act. The duo offered similar amendments in lockstep earlier this year to curb the law.
Sanders' bipartisan record could come under more scrutiny as the Democratic primary debates approach. "It'll be very interesting to see whether Clinton makes the argument that she'd be better able to make alliances," Davis said.
Sanders' willingness, or lack thereof, to play nice may also help explain why no current U.S. representative or senator has endorsed him as a candidate for president. Former Secretary of State Hillary Clinton, on the other hand, has dozens of endorsements from active lawmakers — including from Sanders' home-state colleague, Sen. Patrick Leahy (D-Vt.).