McConnell Makes First Spending Bill Offer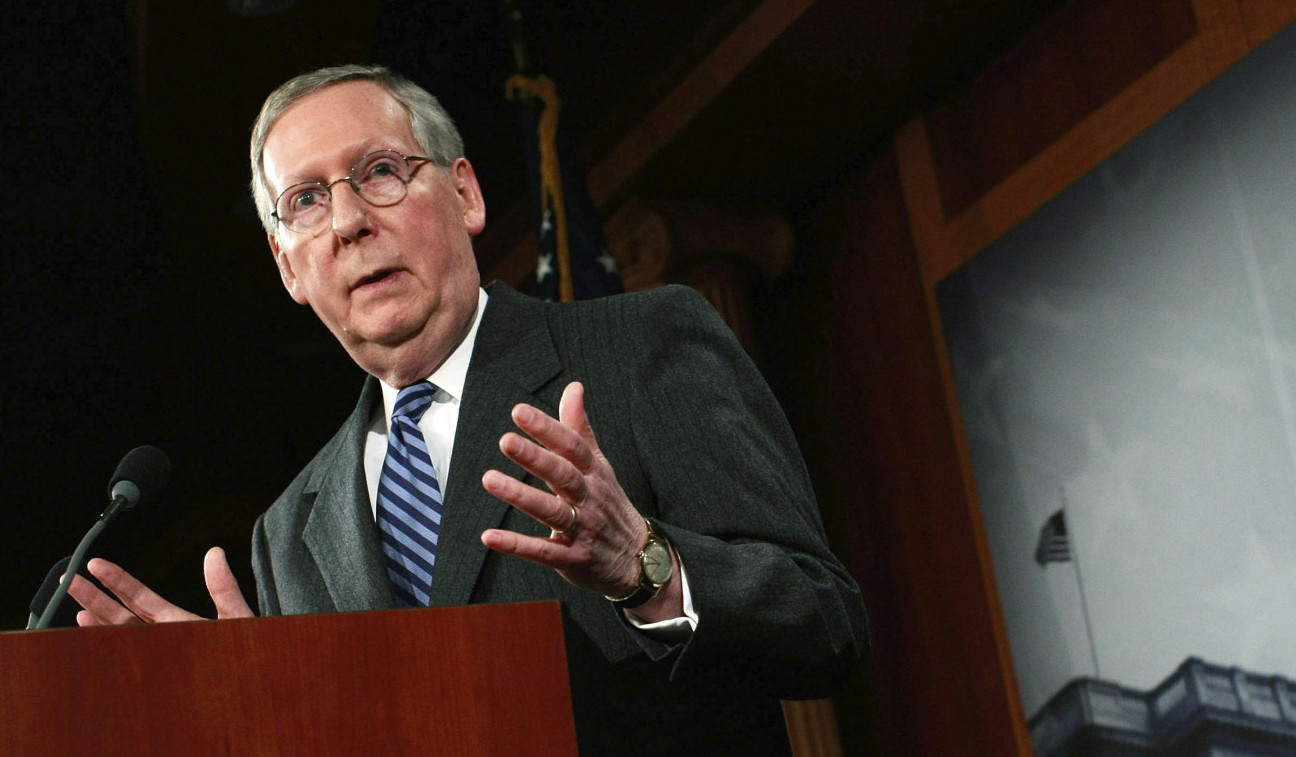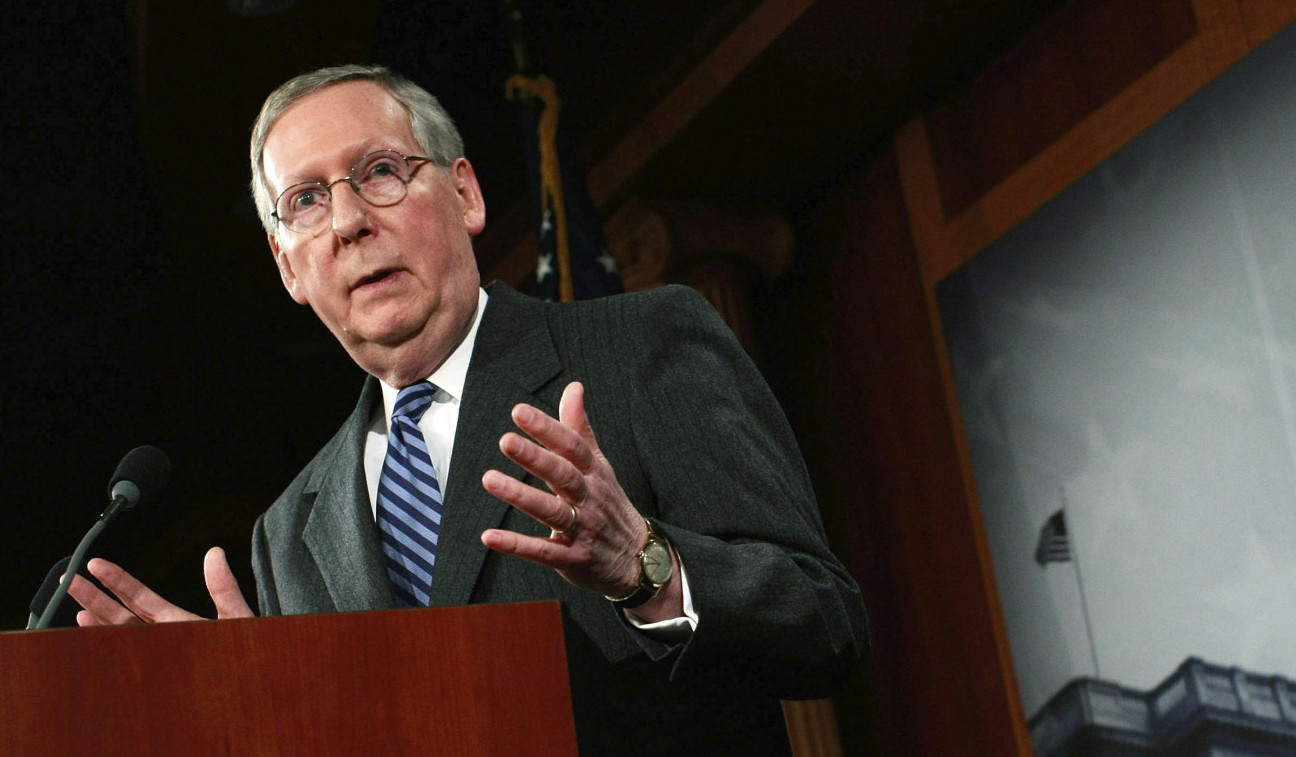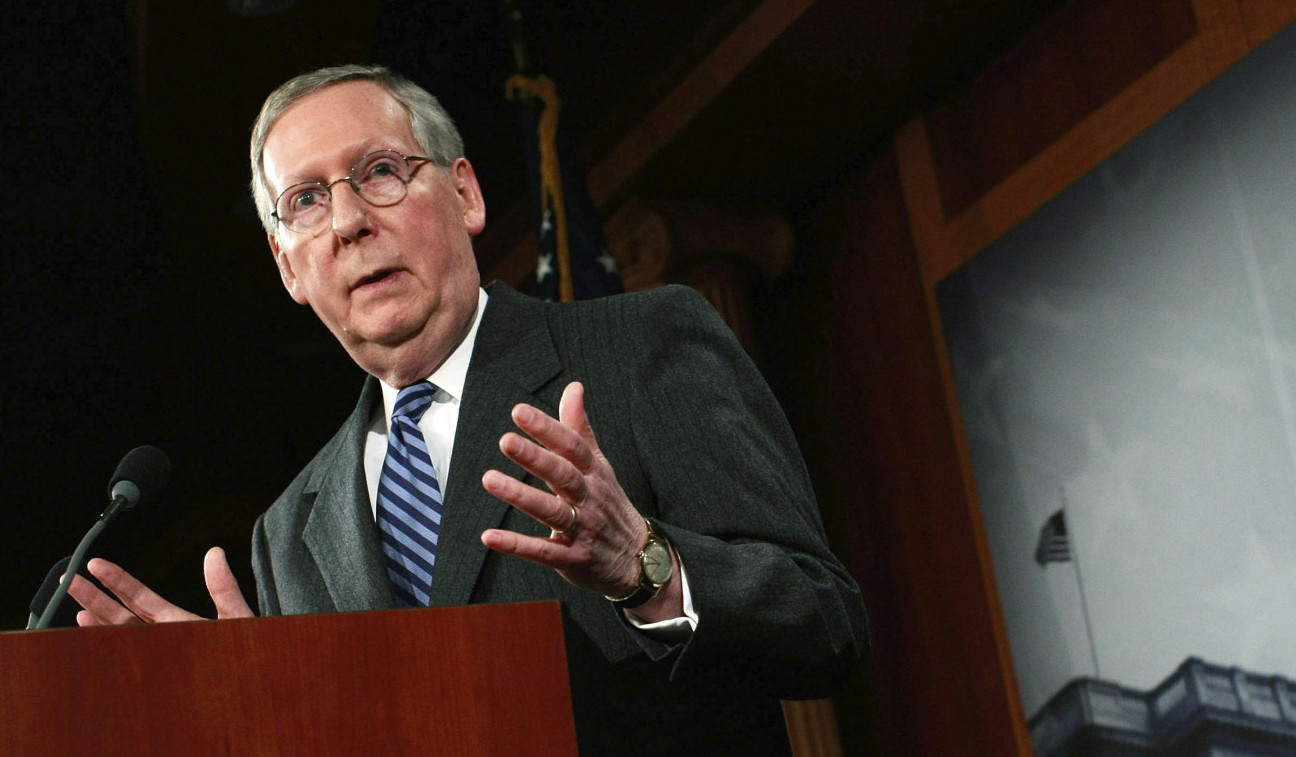 This post has been updated.
Senate Majority Leader Mitch McConnell (R-Ky.) took the first steps Tuesday toward averting a government shutdown at the end of the month.
With only a handful of legislative days left before the end of the fiscal year on Sept. 30, McConnell filed a short-term spending bill that would keep the government open through Dec. 11.
But the spending measure also includes a provision to defund Planned Parenthood for one year and redirect the group's funding to other community health groups. Because Senate Democrats are certain to oppose that add-on, an initial vote on the proposal Thursday afternoon is expected to fail.
"The bill before us now represents the best option to keep the government funded and protect women's health," McConnell said on the Senate floor.
"This is yet another re-run vote," said Senate Minority Leader Harry Reid (D-Nev.), suggesting it would fail.
At a press conference later Tuesday afternoon, McConnell declined to tip his hand as to what would happen once the bill failed to advance.
But Reid, speaking immediately afterward, confirmed what earlier reports had said: that Republican leader plans on bringing up a "clean" continuing resolution without the Planned Parenthood rider once it's clear the current version won't pass muster.
"Yes, the answer is yes," Reid said in response to a question about whether McConnell had told him a clean version would be brought up. "Those are words out of his mouth."
That measure is expected to have enough Democratic support to pass the chamber in time for the House to consider it early next week—though that might involve senators working through a rare weekend session if the likes of Sen. Ted Cruz (R-Texas) choose to exploit procedural rules to protest GOP leaders' unwillingness to shut down the government over the issue.
"The only way to actually defund Planned Parenthood is to include it on must-pass legislation like the continuing resolution," Cruz, a candidate for the GOP's presidential nomination, told reporters Tuesday. He called the chamber's Thursday vote a "show vote."
But McConnell has been saying for weeks that with a Democrat in the White House and only a 54-seat majority in the Senate, Republicans would not be able to defund the Planned Parenthood on the continuing resolution.
Even if everything goes according to plan over the next several days in the Senate, it will be a close call as to whether a clean funding bill gets passed on the other side of the Capitol before Sept. 30.
House leaders passed a rule last week that would allow for expedited consideration of a short-term funding extension. But a vocal bloc of at least 31 House Republicans have said that they will oppose any spending legislation that does not strip Planned Parenthood of its federal funding. That's enough of the GOP House conference to force House Speaker John Boehner (R-Ohio) to look for Democratic votes to pass a continuing resolution without the Planned Parenthood language.
And while the exact details of how a short-term spending bill makes it to the president's desk before Oct. 1 remain murky, McConnell's move did give budget-watchers the answer to a question they've been asking all summer: how many weeks will a continuing resolution give lawmakers to craft a larger budget agreement.
The Dec. 11 end-date provides 10 weeks for lawmakers to do two things.
First, budget negotiators must agree on how far to raise post-sequester spending caps that go into effect for fiscal year 2016 starting Oct. 1. In essence, these are the top-line numbers that appropriators will be able to spend on defense and domestic programs. How much legislators will be able to spend, and whether spending limits in fiscal year 2017 will also get a boost, will depend on negotiators' ability to find mutually agreeable budget savings.
If the two parties can get that far, then appropriators can write the actual legislation that will fund the government through September 2016—likely in a large legislative package known as an omnibus.
In the event that lawmakers and West Wing staffers are unable to meet one or both of those challenges, another option remains on the table: a full-year continuing resolution that would lock in the post-sequester spending levels until at least next fall, if not into early January 2017.
The December deadline also makes it likely that negotiators will be haggling over spending bills just as the nation reaches its statutory debt ceiling, increasing the odds that budget negotiations and an agreement to raise the debt limit get wrapped up in the same legislative vehicle.
Reid said Senate Democrats would begrudgingly go along with a funding extension through Dec. 11, even though members such a Sen. Barbara Mikulski (D-Md.), the senior Democrat on the Senate Appropriations Committee, had expressed a preference for a shorter continuing resolution until the third week in November.
The stopgap funding measure filed Tuesday would fund the federal government at an annual rate of $1.017 trillion until mid-December. It also includes $700 million in emergency wildfire funding.