Schumer Stakes Out Budget Positions for Democrats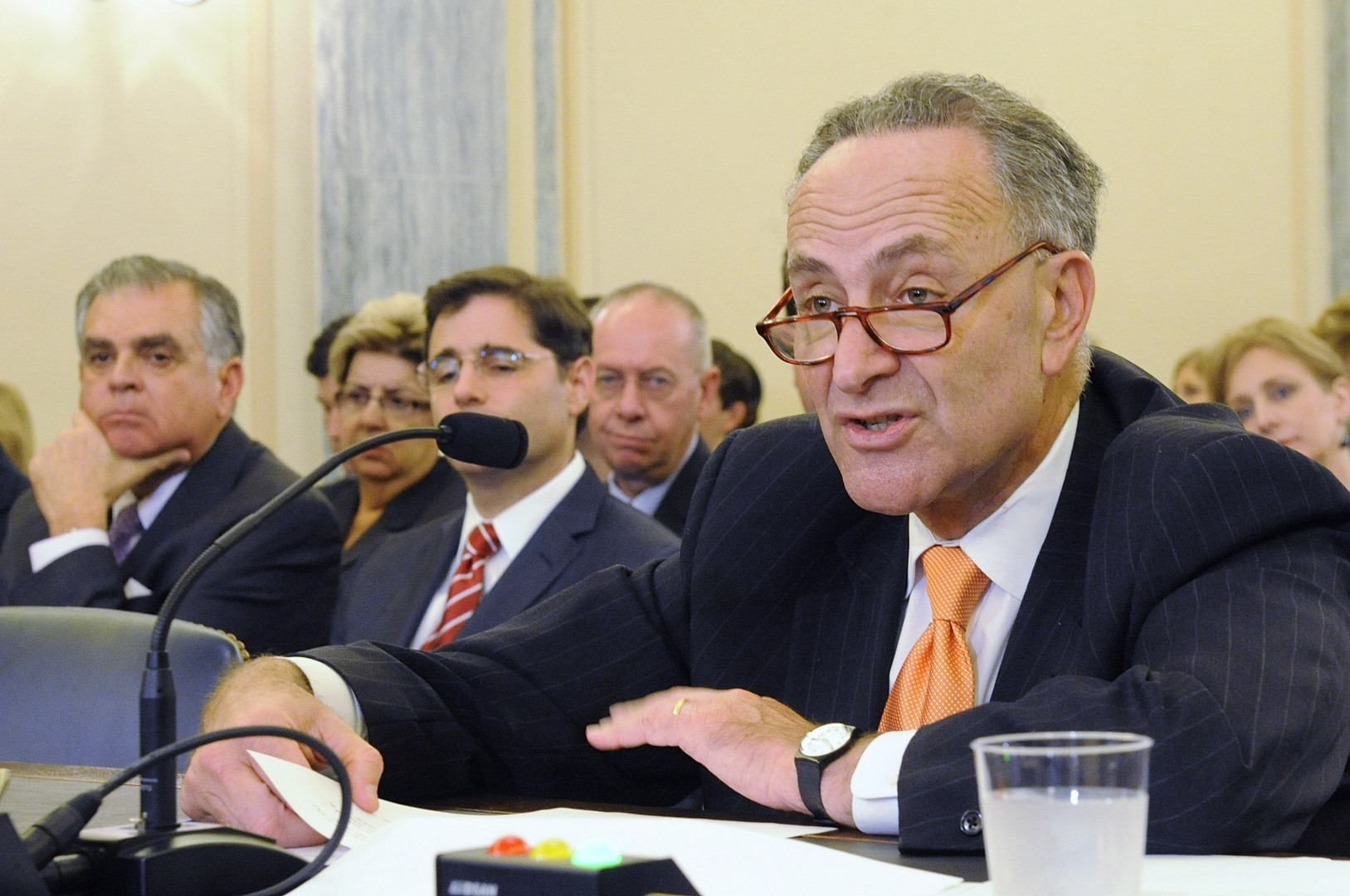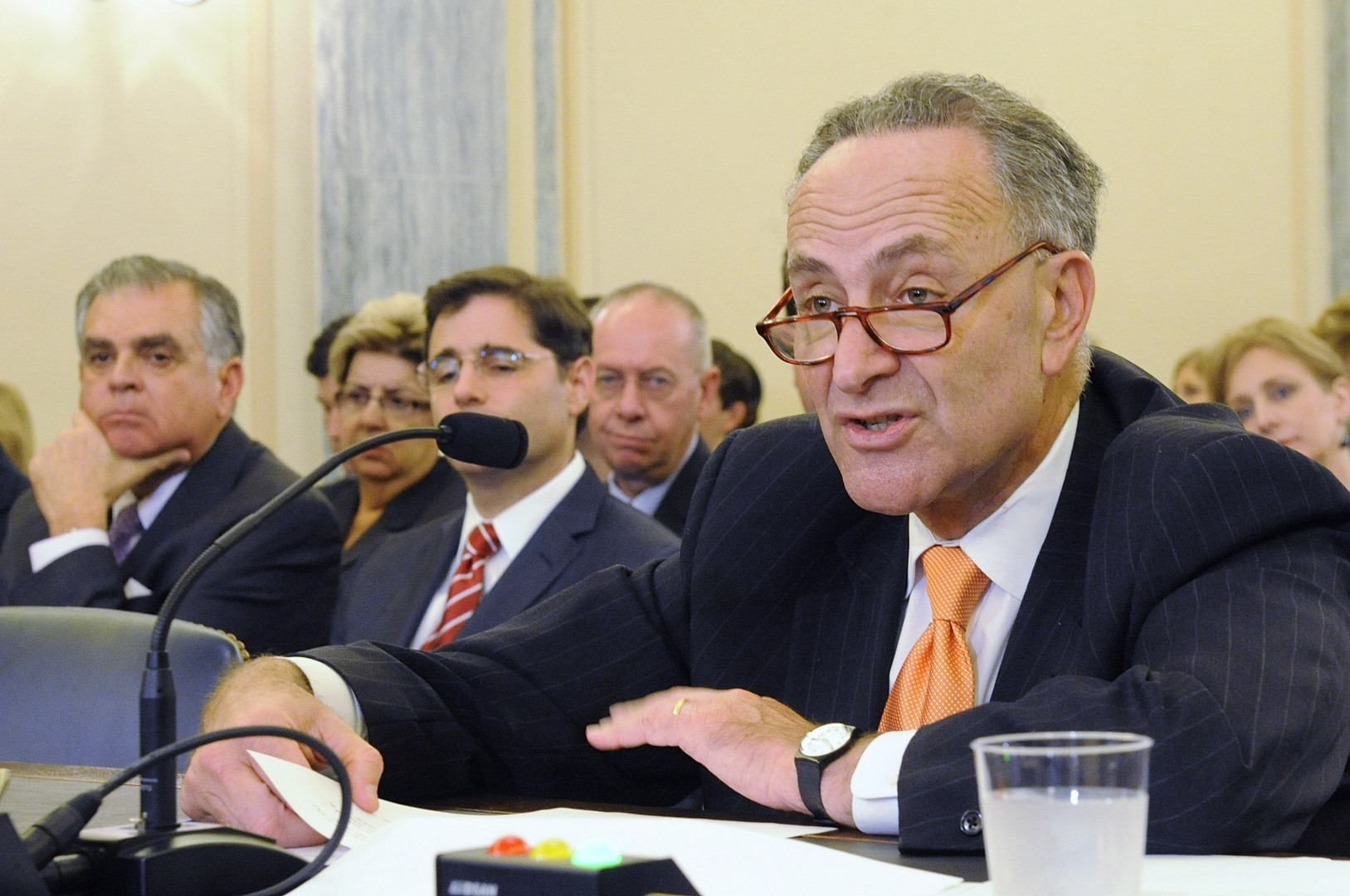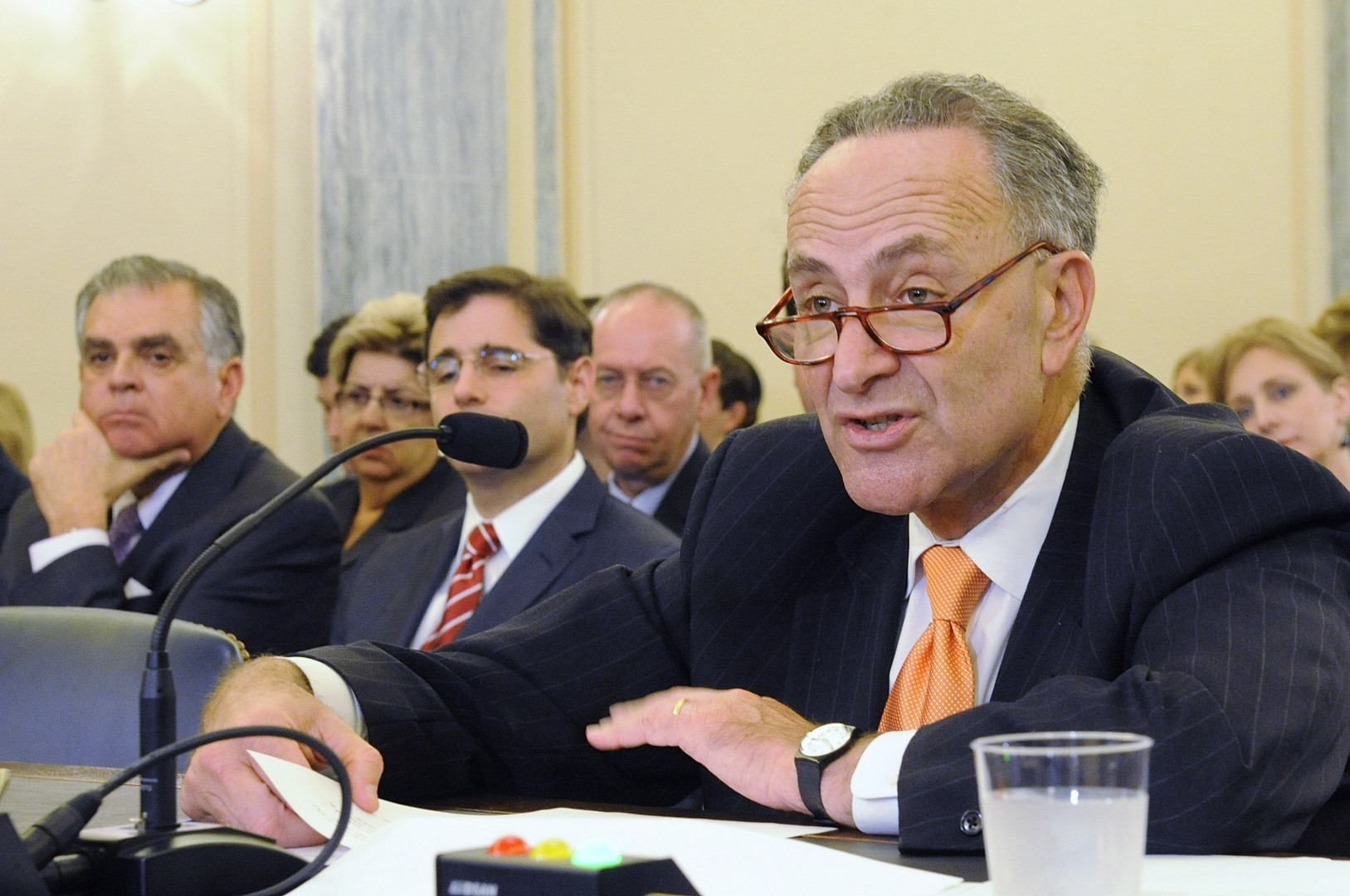 Even as they use Republican infighting and the threat of a government shutdown to score political points, Democrats on Capitol Hill are quietly steeling themselves for a budget fight that will consume most of the rest of the year.
Senate Majority Leader Mitch McConnell (R-Ky.) on Tuesday took the first step in trying to avert a shutdown at the end of the month, when appropriations for the current fiscal year are set to expire, by introducing a short-term funding bill that would keep the government open through Dec. 11.
But even before McConnell introduced the continuing resolution, Sen. Chuck Schumer (D-N.Y.) and fellow Senate Democrats were already looking past the immediate government funding debate to stake out positions on spending and budget priorities for the oncoming clash later this fall.
Schumer, who will succeed Sen. Harry Reid (D-Nev.) as the Senate Democratic leader, began by committing his caucus to protecting banking reforms passed in the wake of the 2008 financial crisis.
He joined Sens. Jeff Merkley (D-Ore.) and Chris Coons (D-Del.) on a call last Wednesday to say that Democrats will not permit changes to the Dodd-Frank financial regulation law to make their way into any government funding bills.
A provision to roll back a Dodd-Frank statue that limits certain derivatives products was inserted into a $1.1 trillion government-funding bill last December, sparking a last-minute revolt from the party's progressive wing that nearly toppled the spending agreement. President Obama eventually signed the measure into law.
Schumer made clear that will not happen again.
"We're not going to allow Republicans to chip away at Dodd-Frank as part of the budget process, period," Schumer told reporters on the conference call.
The next day, Schumer held a press conference with Sens. Elizabeth Warren (D-Mass.), Debbie Stabenow (D-Mich.) and Mark Warner (D-Va.) to call on Republican leaders to start negotiations on lifting automatic spending caps that many members on both sides of the aisle say must precede a spending deal that will fund the government through next September.
At the event, Schumer said he would like to pay for raising those limits, often referred to as sequester relief, by eliminating a tax loophole that allows financial professionals to count investment commissions as capital gains instead of earned income.
He added that he would have liked an amalgamation of budget savings currently slated to pay for three years of a six-year Senate transportation bill to instead help offset the cost of raising those caps, according to The Hill newspaper.
The Senate highway plan, pushed by McConnell, would raise more than $47 billion by selling off part of the Strategic Petroleum Reserve and reducing the dividend rate that the Federal Reserve pays larger banks, among other savings.
While that money is not necessarily off the table for sequester relief – House Ways and Means Committee Chairman Paul Ryan (R-Wis.) wants to pay for a long-term transportation bill by repatriating corporate profits stashed abroad – eliminating the investment tax loophole is likely a non-starter.
Republican presidential candidates Donald Trump and Jeb Bush have called for eliminating the provision, called the "carried interest" loophole, but the proposal hasn't generated much enthusiasm from House Republicans. Nor, it seems, from leading Republicans in the Senate.
It's "probably only going to be dealt with in the context of a bigger [tax] reform," Sen. John Thune (S.D.) said last week about the prospects of changing the tax provision.
The press appearances with fellow Democratic senators come after Schumer spent the first half of the month on the opposite side of most of the caucus he hopes to lead in the next Congress. Schumer was one of only four Senate Democrats to oppose a nuclear arms agreement negotiated between the P5+1 nations and Iran.
Gabe Rubin contributed to this report.