How to Rescue a Failing Obamacare Exchange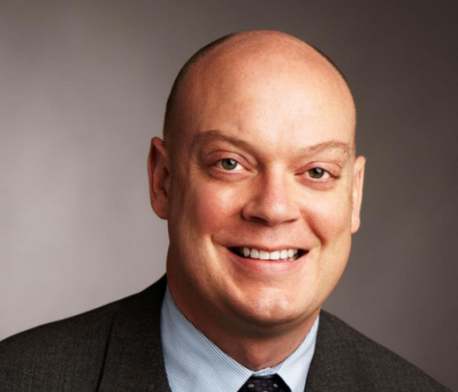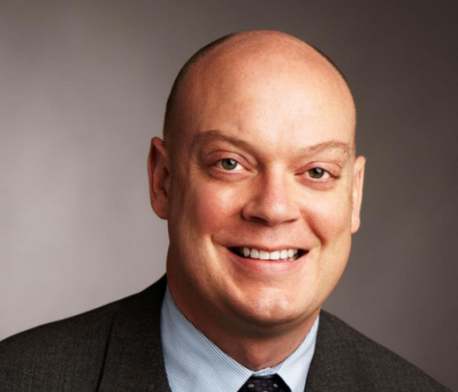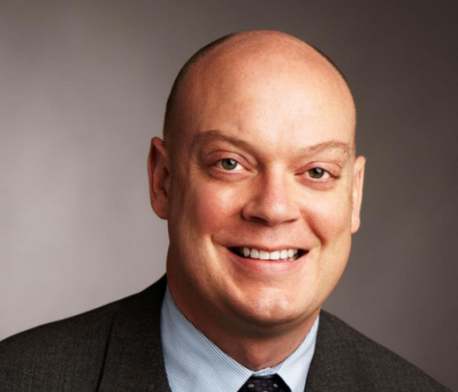 Scott Leitz arrived at Minnesota's state health exchange with a mandate to fix it. He wasn't sure he could. Its problems were compounding by the day.
"The honest answer is, the day I walked in the door, I didn't know," he said. "I certainly didn't think at any point that it was going to be easy. Sleep varied by night."
In December 2013, MNSure had only been open for nine months enrolling people in newly minted Obamacare health plans. The exchange was already plagued with issues. Letiz, then overseeing Medicaid at Minnesota's Department of Human Services, was called in to rescue it before it slid into oblivion.
It was a tall order for someone who is, at heart, a numbers geek. Leitz is an analyst, a statistician whose pupils dilate at the prospect of good data. He had some management and leadership experience, but this was different. He was about to cannonball into a crisis.
"To say the learning curve was steep would be accurate," said Leitz.
Public outrage mounted as customers got stuck in the support queue. The besieged call center's 40 operators couldn't satisfy demand. MNSure, created to implement the most sweeping health reforms since the 60s, simply wasn't working.
Leitz made sure to credit the team behind MNSure's troubled birth: "The tech build was a three-year project compressed into 10 months," he said. "They had an extraordinarily tight deadline. It was huge work just to get it up and running."
There was no silver bullet. Instead, Leitz brought old-fashioned leadership to the problem. Instead of dodging reporters and bunkering down, he faced the angry public, engaging the media to explain that things were going to improve.
"It wasn't always fun, but I felt it was important that people saw me and knew that I was there."
In conversation, Leitz is expansive. With a brassy, sure voice, he doesn't seem to hold much back. He doesn't say the word "transparency" so much as he invokes it with grave reverence.
"Transparency was so important, in terms of rebuilding damaged trust," he said. "There was a feeling that the organization was opaque. Things seemed to be occurring in a black box. People didn't have visibility."
Then there was the logistical challenge. Leitz had to build MNSure into an organization that could withstand the stresses of startup. "We needed to get a clear governance process in place," he said. "We really needed to stabilize things."
One of the first orders of business was staffing-up the support center. With the Web site still struggling, those stuck in the system would need rescuing — one by one.
More staff helped. Triage helped. But ultimately, Leitz said, "tens of thousands" of marooned enrollees had to be individually shepherded through the enrollment process.
Meanwhile, Leitz was busy repairing relationships with the various stakeholders flummoxed by MNSure's stumbles — the insurance companies, the county-level administrators, the insurance brokers.
After 18 months of patience, persistence, and more than a few sleepless nights, MNSure was able to fix its website and clear the logjam of enrollees. With systems functioning more or less as intended, Leitz decided his job was done. He announced his resignation in May 2015.
Minnesota Republicans pointed to his departure as evidence of incurable maladies within MNCare. "We've had three years of failures, of failures with MNsure and sometimes in life you just have to admit it failed. It didn't work," Republican Greg Davis said in July, as reported by CBS Minnesota.
Leitz dismisses that. "It was the right time to hand it off," he said. "Startup is intense. Then you get things stabilized, and then the next group comes in to take it to the next generation."
Leitz signed on with the Healthcare Cost Institute, a health insurer-funded think tank dedicated to probing the mysteries behind health care pricing. Using information from United Healthcare, Aetna, Humana and Assurant Health, the organization's findings can be found on Guroo.com.
For Leitz, it's like coming home. "I kind of grew up as an analyst," he said. He has always focused in quantitative analysis and statistics, he said, from his undergraduate career at the University of Wisconsin-Eau Claire, to his master's program at the University of Minnesota's Humphrey School of Public Policy and Affairs.
While HCCI is based in Washington, Leitz still lives in Minneapolis. "I golf poorly, but often," he said. "It's a great way to take advantage of the seven days of summer we have here in Minnesota."
When he's not gouging grass, Leitz said he likes to run, cycle, indulge in good food and invest time in local nonprofits.
Not that he's having trouble keeping the busy at work. Leitz said he's looking into the cost pressures generated by an aging population and the rise of obesity, just to scratch the surface. "There's so much interest in these topics right now," he said.
Employers and state governments feeling the cost of rising health needs could use the statistical insight. "There's a growing recognition that data can be extremely valuable in a lot of these discussions," he said. "We need to have a granular level of information to understand in a more holistic way what the cost measures are."