Boehner's Legacy: A Career Bookended by Tumult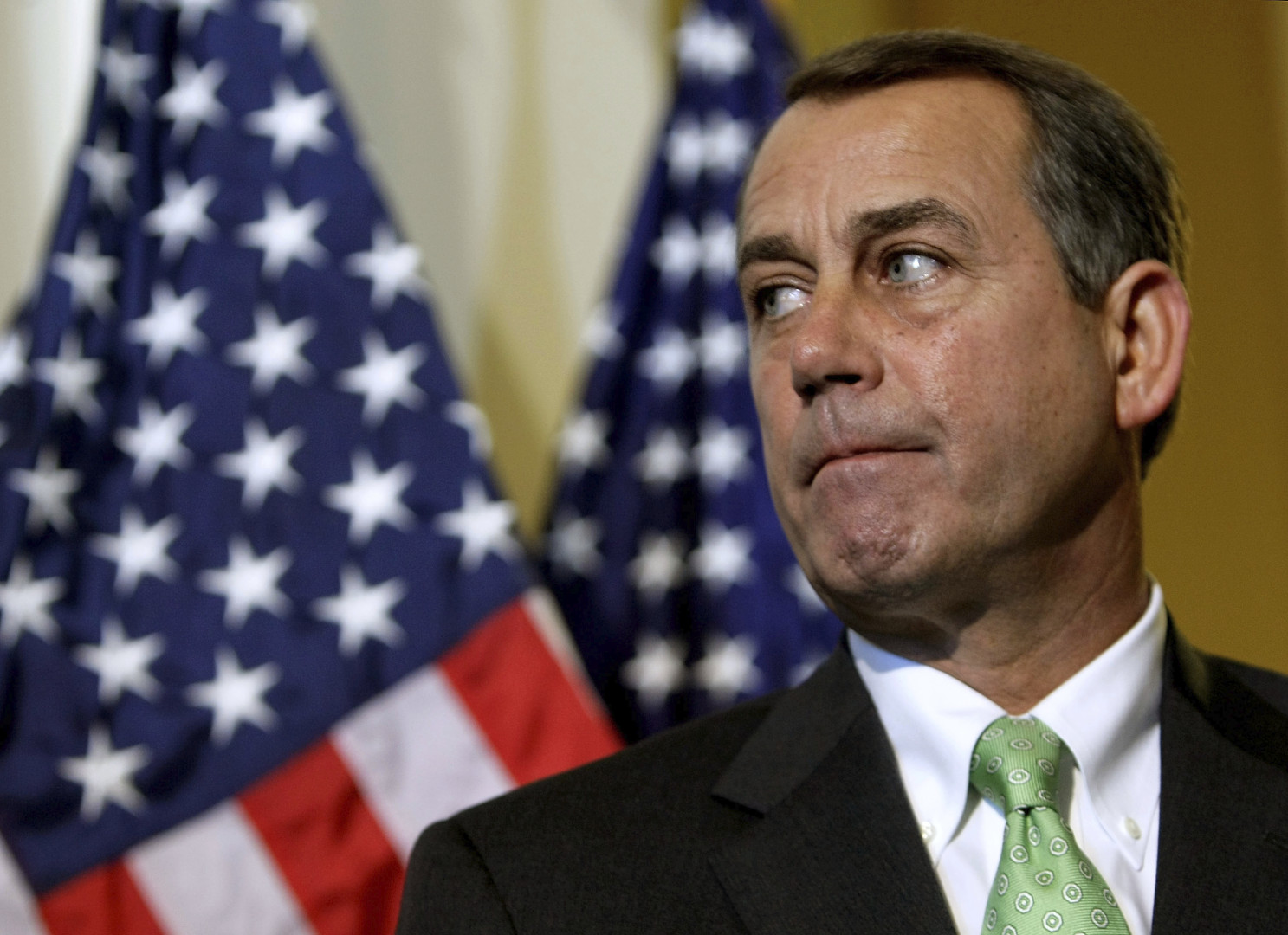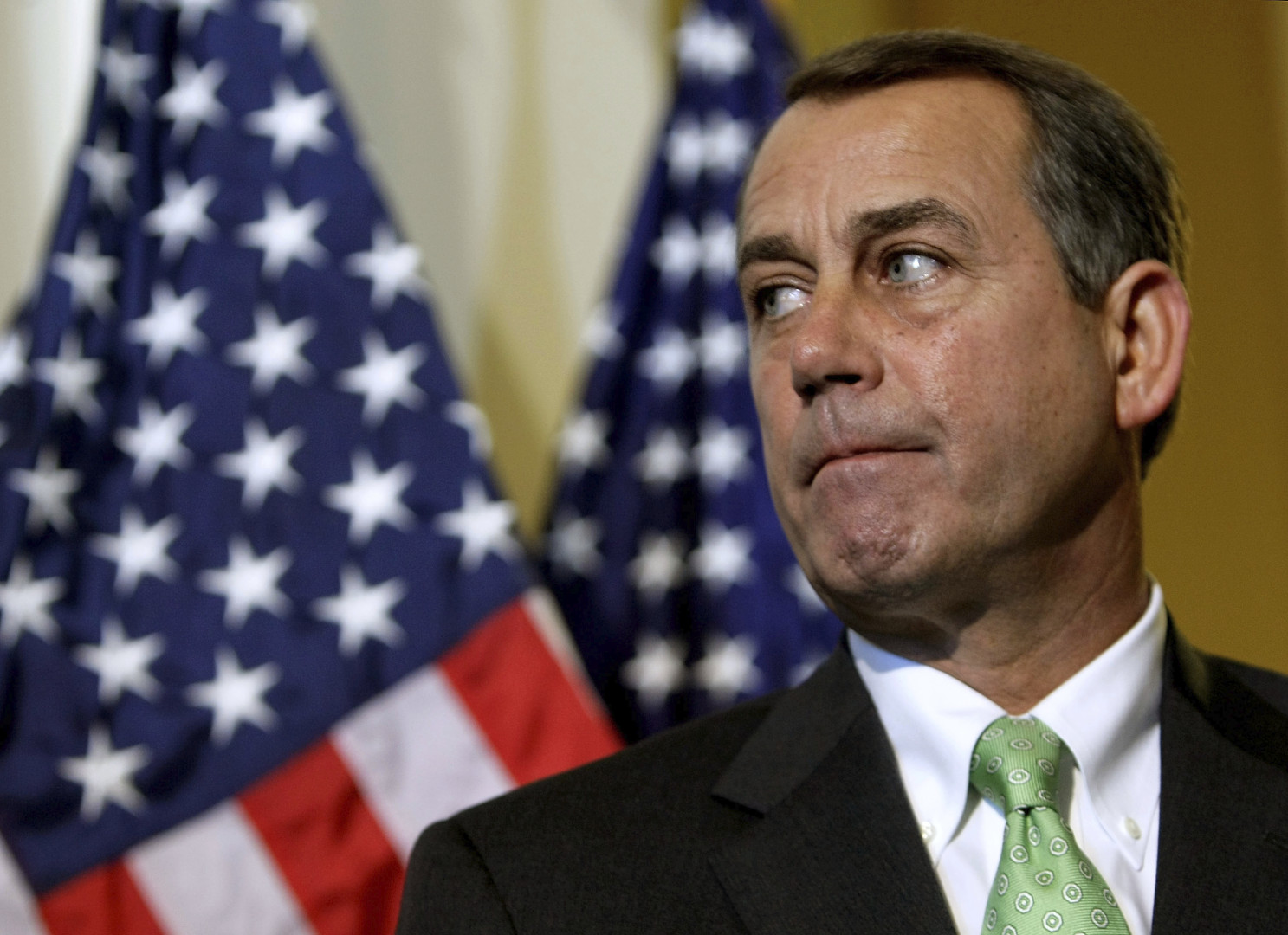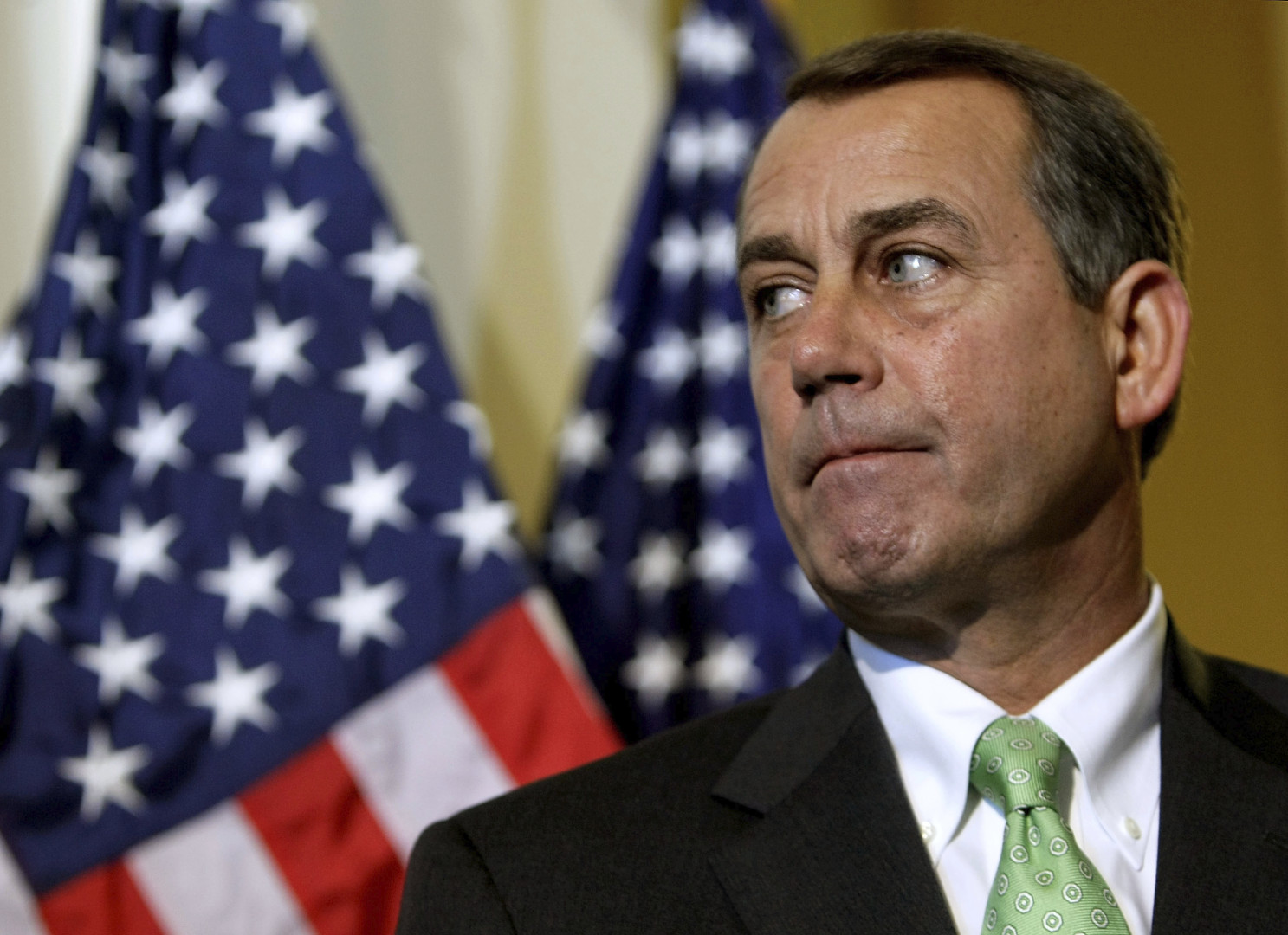 When John Boehner came to Congress in 1991, he arrived at a moment of unusual turmoil in what had been a staid, stagnant legislative body, one in which Democrats had held the majority for 40 years. The Ohio freshman was a member of the so-called Gang of Seven, a handful of Republicans intent on reforming Congress after the House banking scandal and the Congressional Post Office scandal exposed corruption and rot in Washington.
Three years after he arrived, Boehner's party regained control of the House of Representatives for the first time in two generations.
A quarter century later, after building the largest Republican majority since the Great Depression, Boehner will leave office at the end of October, an announcement he made at an emotional House Republican Conference meeting Friday. His career is bookended by another moment of tumult, this one aimed in part at him: The man who helped change Congress is now a victim of the next wave of generational change.
Boehner's decision to quit, sources close to him said Friday, was driven by pressure from a rump group of conservatives in the House Freedom Caucus who were considering forcing a vote on a resolution to vacate the speakership. The 30 or so conservatives who wanted Boehner out weren't sufficient to elect a new speaker, but their numbers were enough that Boehner would have been forced to seek support from Democrats to keep his job.
Boehner had considered leaving before, after the 2014 midterm elections. But the surprise loss by the man who would have likely succeeded him, Eric Cantor (R-Va.), convinced Boehner to run again, if only to ensure a new generation of GOP leaders was ready for the spotlight. He had planned to announce his departure on Nov. 17, his 66th birthday, but his timeline changed in recent days, sources close to him said.
"He worried putting members through prolonged leadership turmoil would do irreparable damage to the institution," a former top aide said of Boehner's timeline.
Boehner's 25-year career in Congress was marked by the changing nature of the institution. He first vaulted to prominence in Washington when Republicans took control of Congress after the 1994 landslide elections, becoming House Republican Conference chairman, the fourth-ranking position in leadership, under Speaker Newt Gingrich (R-Ga.).
But Boehner lost his job in 1998 after participating in a failed coup aimed at ousting Gingrich. The night he lost his leadership post, he repaired with allies to Sam and Harry's, a favorite steakhouse downtown, where he promised he wasn't finished.
Any other member of Congress might have quit then, bolted to K Street for a lucrative lobbying job or maybe headed home to run for governor.
John Boehner chose a different path, a head-down path, one that led him to the chairmanship of the House Education and Workforce Committee. There, he worked with Sen. Ted Kennedy (D-Mass.) to pass the No Child Left Behind Act, President George W. Bush's major domestic legislative priority, in 2001. Sources who watched him at the time recall him sneaking cigarettes in the committee room.
Five years later, after House Majority Leader Tom DeLay (R-Texas) stepped aside amid a criminal investigation, Boehner took another shot at leadership. He campaigned as the outsider who opposed earmarks, narrowly edging out then-Majority Whip Roy Blunt (R-Mo.) by just 13 votes. In his 25-year career, Boehner never sought or accepted an earmark.
Months later, Democrats reclaimed control of the House of Representatives. Speaker Dennis Hastert (R-Ill.) resigned his seat, and Boehner ascended, almost a decade after losing his post, to the top of the House Republican Conference. He spent the next four years tirelessly traveling the country, raising hundreds of millions of dollars for Republican candidates. On the night of the 2010 midterm elections, Republicans rode a wave back to the majority — and Boehner hit the pinnacle of his congressional career.
The majority that came to Washington was different from the one Boehner knew, and yet somehow familiar. They were young, brash, insistent upon changing the ways of a broken Washington, much as the Gang of Seven had been when Boehner came to Congress two decades prior.
But now, Boehner wasn't the insurgent, he was the establishment. And after eight years of Bush's compassionate conservatism, which hard-line conservatives saw as big government by another name, establishment Republicans were as much the enemy to the new Tea Party vanguard as liberal Democrats were.
Slowly, Boehner's support eroded. He won all 242 Republican votes when he ran for speaker in 2011. The following Congress, 10 Republicans defected. Two years later, in 2015, 26 Republicans voted for other speaker candidates. Privately, few believed Boehner would hold enough votes to win another term as speaker if he ran again in 2017.
Increasingly, some Republicans found it politically advantageous to stand against their own leaders. Anger over the Republican Congress's inability to rack up wins against the Obama administration, beginning with the Affordable Care Act, mounted throughout the year.
The last straw for conservatives, both in the talk radio world and on Capitol Hill, came after Republican leaders admitted the politically impossibility of defunding Planned Parenthood, after videos surfaced showing the group's officials discussing the sale of fetal tissue and organs. The political reality of the situation made no difference to conservatives insistent upon defunding Planned Parenthood or shutting down the government in the process.
Boehner's exit will usher in a momentary period of stability. He no longer faces the threat of a revolt if he calls a short-term continuing resolution that does not include language to defund Planned Parenthood.
The longer-term instability will come in October, after the government is funded through the middle of December, and possibly for years to come. The next speaker will face the same group of conservatives agitating for change regardless of the political reality.
The new majority that swept Boehner into the speakership began to sew the seeds of his own undoing. The tumult that launched Boehner's career, both in Congress and in the Republican leadership, has come full circle to take him down. The next speaker, whoever it may be, is left to pick up the pieces.