The Coming Week: Shutdown Averted as Lawmakers Mull Boehner Resignation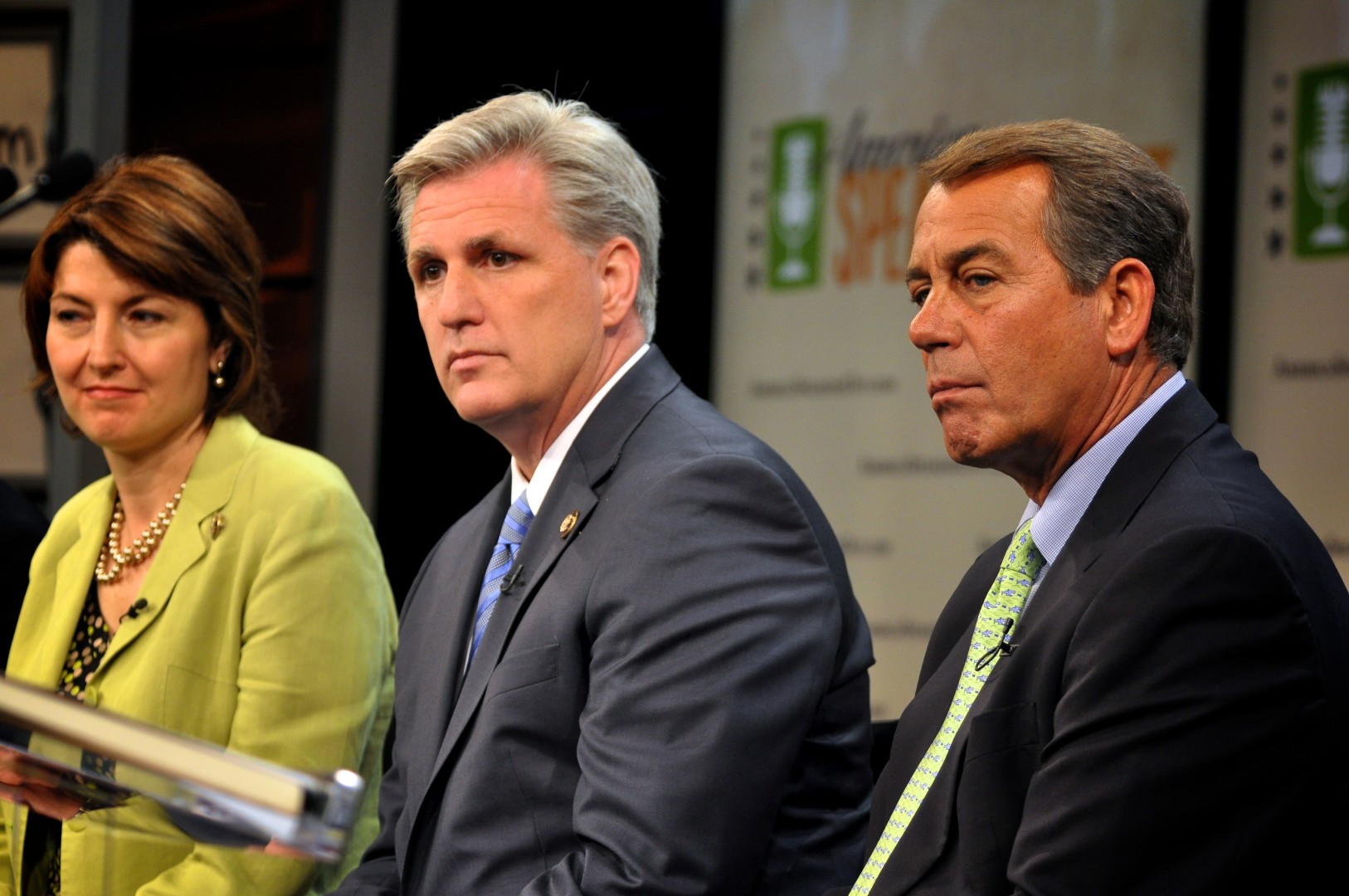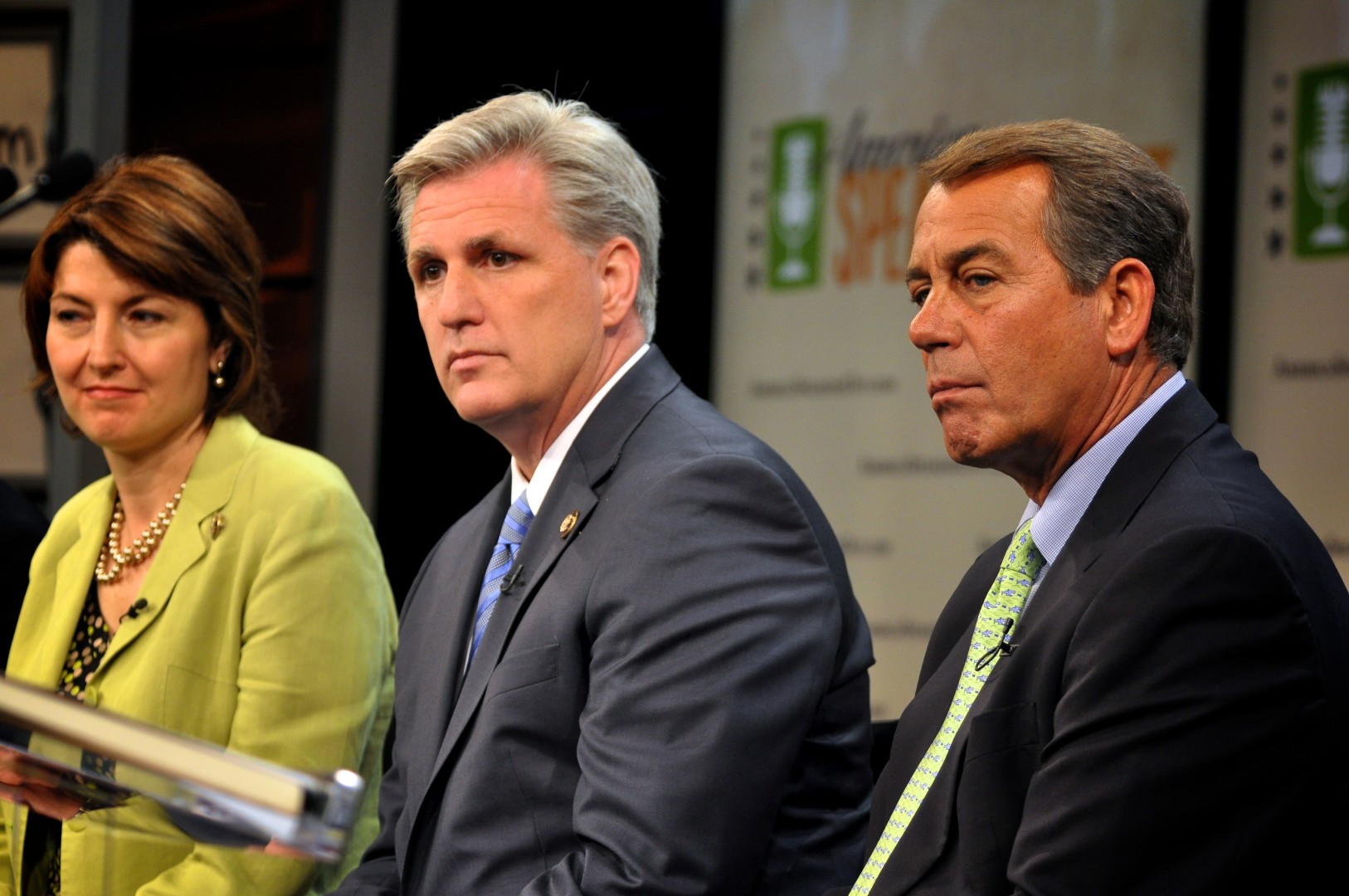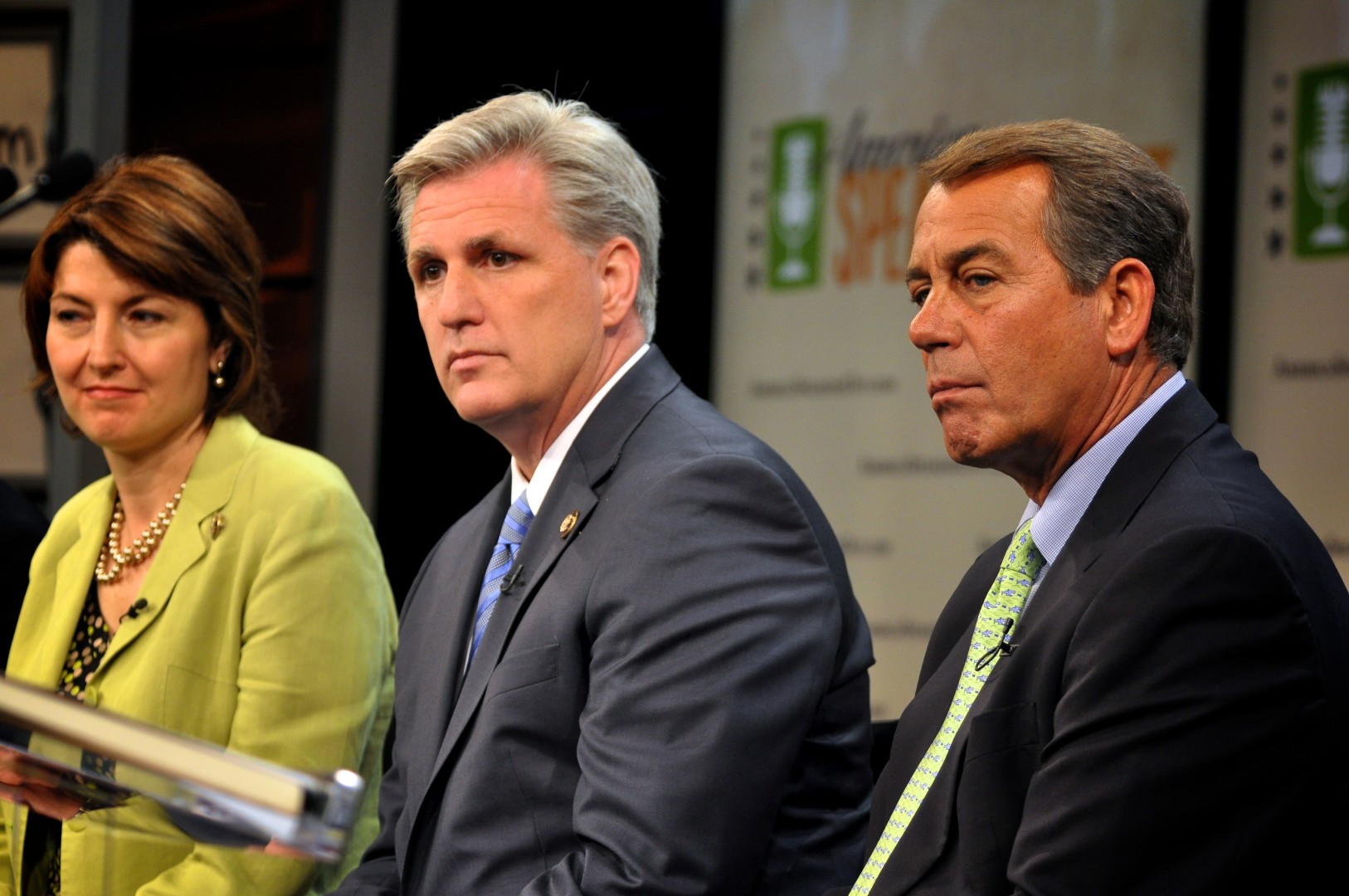 Skip to: Energy, Finance, Health, Tech
House Speaker John Boehner's stunning announcement Friday that he would step down by Oct. 31 clarified the path forward on the most immediate question in Washington: Will the government shut down?
The government will not shut down, according to House Appropriations Committee Chairman Hal Rogers. Rogers said Friday that he expects the House to pass a Senate spending bill that would fund the government through Dec. 11. The Senate is slated to vote on that measure Monday evening.
The Senate's stopgap spending bill does not include a provision to take federal money away from Planned Parenthood, which has been a rallying cry for arch-conservatives. Upwards of 30 conservatives in the House say they will refuse to vote for any government funding bill that does not also defund Planned Parenthood. And they have said they are willing to shut down the government over that demand.
This rump group's refusal to support a "clean" spending bill means that Boehner can't rely on GOP members alone to pass it. Under House Republican tradition, such a bill shouldn't be put on the floor at all.
But Boehner is now effectively a lame duck, which means he doesn't need to worry about being re-elected as speaker or even as a House member. As such, he can afford to tick off the ultra-conservative wing of his party that has made life so difficult for him. He now has the freedom to tap Democrats to pass a spending bill without the Planned Parenthood language. That's what he intends to do, and Democrats have indicated they will cooperate.
The House will debate a series of noncontroversial bills on Monday. Among them is a bill to extend the Federal Aviation Administration's authority for six months before it expires Sept. 30. The FAA extension will give lawmakers time to debate whether they should convert the nation's air traffic control system into its own nonprofit, nongovernment entity. Doing so would free the FAA from funding uncertainties that come from the shutdown mess that has loomed over Congress for weeks.
The Senate is expected to clear the requisite 60-vote threshold for the spending bill on Monday, and the a final vote will likely occur on Tuesday, according to a GOP aide. That will give the House one day to pass the spending bill before the fiscal year officially ends.
Once all that happens, lawmakers can go back to business as usual. They have a few other major items that are considered must-pass this fall—raising the debt ceiling, passing a highway bill, and figuring out a year-long budget plan. Even so, they have cleared the first obstacle in what was already looking to be a difficult few months.
Health
House is expected to vote Monday on the "PACE Act," which would allow states to choose whether to expand Obamacare's "small group market" to include businesses with up to 100 employees. Right now, the small group market includes businesses with 50 or fewer employees. Without congressional intervention, the expansion will take place automatically next year.
Momentum is also building to repeal Obamacare's so-called "Cadillac tax" on employer health plans that exceed $10,200 for individuals and $27,500 for families. Top Senate Democrats, including the presumptive next Democratic leader, Sen. Chuck Schumer, introduced legislation to repeal the tax last week.
The Senate Health, Education, Labor and Pensions Committee will continue its series of hearings on health information technology on Thursday. The hearings coincide with comprehensive legislation in the works by the committee to overhaul the Food and Drug Administration.
The House Judiciary Committee will hold a hearing Tuesday with the chief executives of Anthem and Aetna on health insurance industry consolidation. Last week, the Senate Finance Committee grilled the CEOs over multibillion merger deals between Anthem and Cigna and Aetna and Humana.
Meanwhile, the House Energy and Commerce Committee will hold a hearing examining Obamacare's state exchanges.
—Jon Reid
Tech
The Senate Intelligence Committee is making progress bringing Sen. Richard Burr's (R-N.C.) cybersecurity bill back to the floor. Sen. Dianne Feinstein (D-Calif.), the vice-chair of the Intelligence Committee, told Morning Consult on Thursday that Burr has discussed bringing the bill to the floor with Senate Majority Leader Mitch McConnell (R-Ky.), but the exact timing is still up in the air.
"Sen. Burr has talked with the leader," Feinstein said.  "I can't give a date, but it should come up and we're doing everything we possibly can."
The success of the cybersecurity bill, withdrawn just before the August recess after a massive pushback from privacy advocates led by Sen. Ron Wyden (D-Ore.), is dependent greatly on how floor debate will be structured around 22 pending amendments.  Minority Leader Harry Reid (D-Nev.) and Schumer have also asked McConnell to put the bill back on the floor.
Multiple hearings will be held in both the Senate and the House next week to address cyber issues. The House Armed Services will hold a hearing featuring testimony from National Security Agency head Adm. Michael Rogers. A Senate Armed Services hearing will feature both Rogers and Director of National Intelligence James Clapper.
—Amir Nasr
Finance
Consumer Financial Protection Bureau Director Richard Cordray will give his semi-annual report to the House Financial Services Committee on Tuesday. Republican criticism of his agency promises to be unsparing. Members of the committee currently have bills pending that would block CFPB regulations on auto-lending and payday lending, and they have spoken critically of the agency's overall mission and agenda.
"The CFPB undoubtedly remains the single most powerful and least accountable Federal agency in all of Washington," Chairman Jeb Hensarling declared at Cordray's last testimony in March, a point he reiterated last week.
The Senate Banking Committee will hold a nomination hearing for three posts, but no confirmation votes are expected. Chairman Richard Shelby has held fast to his position that confirmation votes for Obama administration nominees are contingent upon President Obama nominating someone for Fed vice chair for supervision. The administration has not named anyone for that position since the passage of the Dodd-Frank Act, which created the position. The committee held its first nomination hearing on September 17, making it the last committee in the Senate to hold nomination hearings.
The House Ways and Means Oversight Subcommittee will hold a hearing Wednesday on the Labor Department's proposed fiduciary rule, a contentious regulation that Republicans (and some Democrats) say would make it more difficult to professionally give people financial advice.
The House Financial Services Committee  is expected to hold a markup soon on legislation sponsored by Rep. Ann Wagner (R-Mo.) that would prevent the fiduciary regulation from taking effect. Many Democrats are expected to support it. The comment period for the rule ended on September.
—Gabe Rubin
Energy
The House Natural Resources Committee will hold several hearings on environmental topics. The Subcommittee on Federal Lands will hold an oversight hearing on federal forest management on Tuesday. The full committee will hold a hearing titled "Respecting State Authority in Regards to Resource Management and Energy Development" on Wednesday.
On Thursday, the House Energy and Commerce Committee will hold a hearing on transporting nuclear materials.  Also on Thursday, the Senate Energy and Natural Resources Subcommittee on Public Lands, Forests, and Mining will hold a hearing on S. 2031, the American Soda Ash Competitiveness Act.
Politico will host an energy event Thursday that will pit Sen. John Hoeven (R-N.D.), a leader in the effort to approve the Keystone XL oil sands pipeline, against Jane Kleeb, founder of the anti-KXL group Bold Nebraska. The event, which features other speakers, will take a broad look at U.S. energy policy.
Hoeven's comments on lifting the crude oil export ban will be of interest at that Politico event. He says he wants to add an amendment lifting the oil export ban to a bill reworking the law on toxic substances. The toxic substances bill is expected on the Senate floor soon.
—Davis Burroughs