McCarthy: Staff Rich, K Street Poor?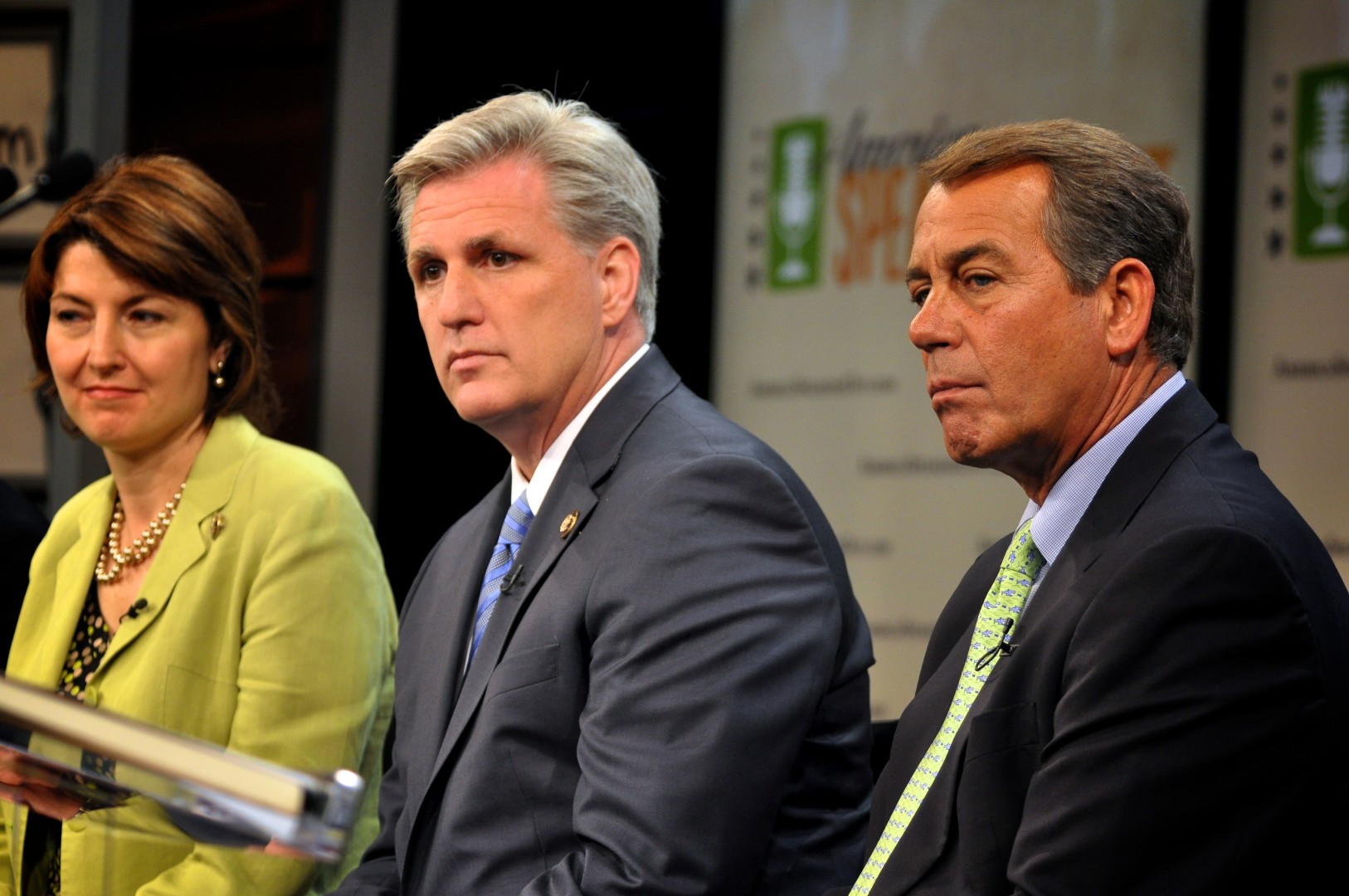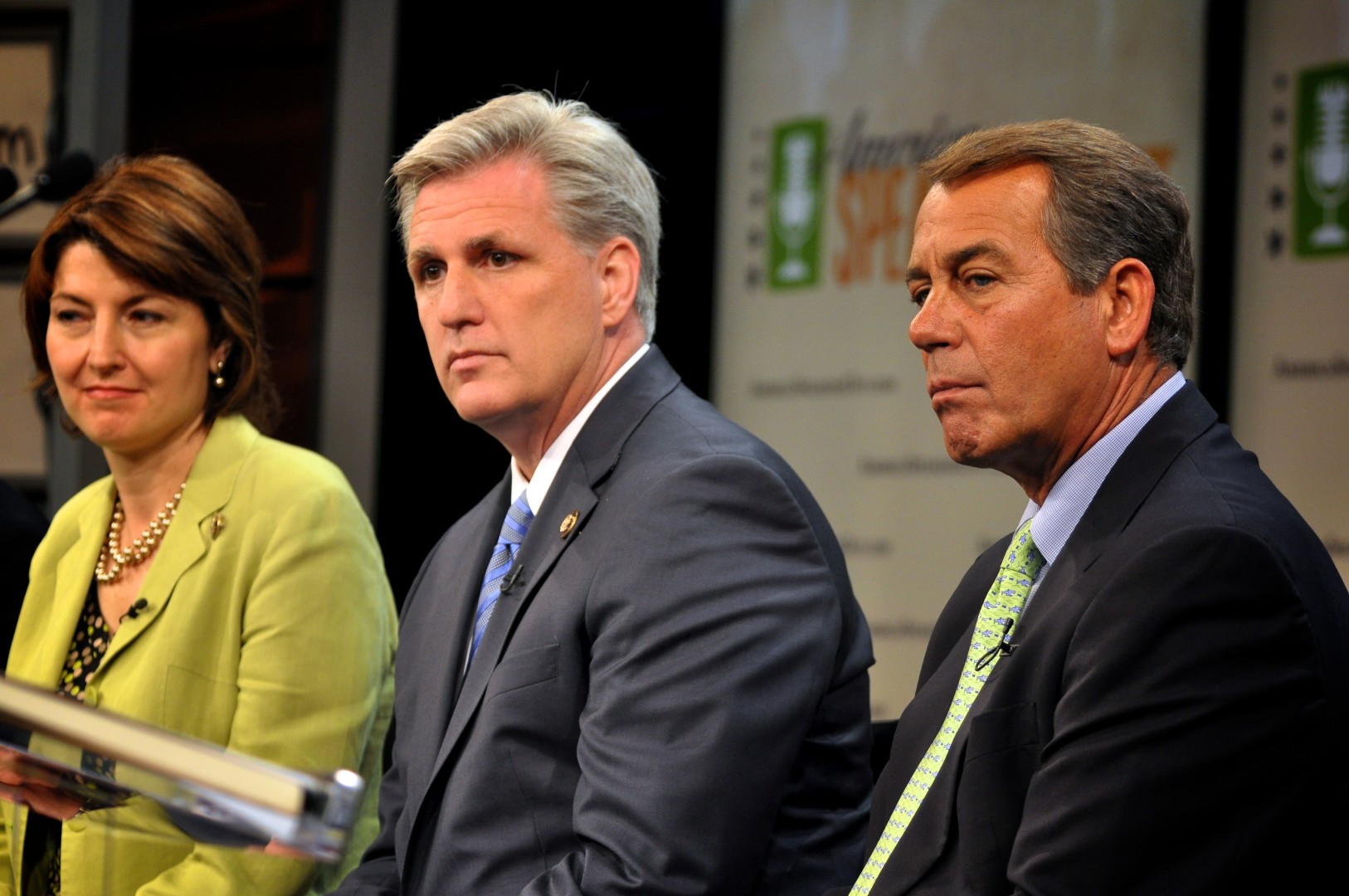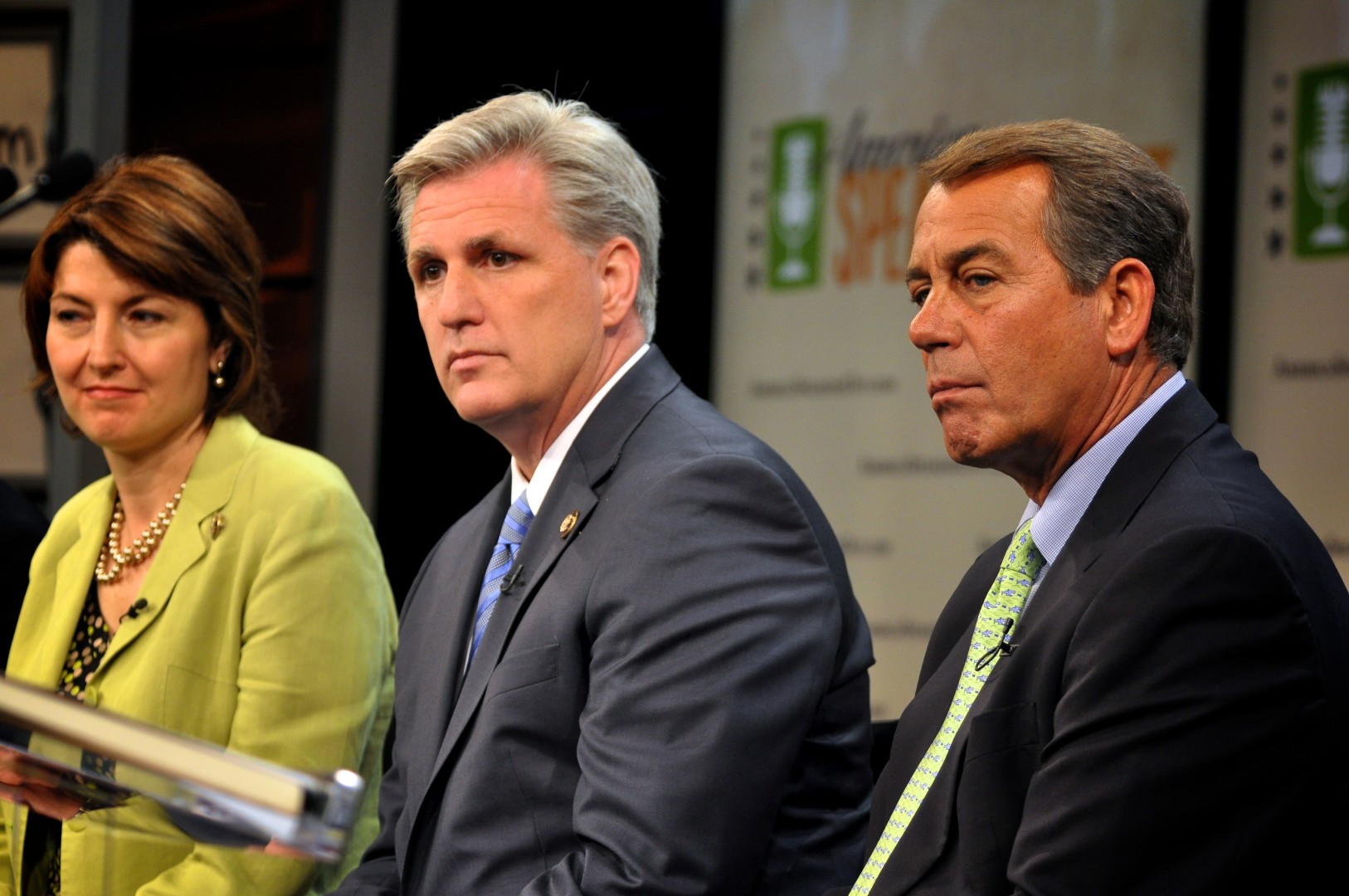 After a quarter century in Congress and eight years leading the House Republican Conference, outgoing House Speaker John Boehner (Ohio) amassed a legion of former staffers who decamped to K Street, one that amounted to a robust network of political influence and intelligence.House Majority Leader Kevin McCarthy (R-Calif.), the lawmaker most likely to succeed Boehner in the speaker's chair, has not been around Washington long enough to recreate what those close to the current speaker affectionately call BoehnerLand.
That is, in part, a measure of McCarthy as a boss.
"He inspires loyalty. People stay with him," said a former George W. Bush White House staffer close to McCarthy. "Smaller K Street group than you would expect. He takes a lot of counsel from people he's close to."
McCarthy himself is part of a storied Washington network. He replaced his old boss, Rep. Bill Thomas (R-Calif.), the longtime chairman of the House Ways and Means Committee, in 2007. Now, after eight years in Congress, only four McCarthy staffers have walked through the revolving door to take jobs with lobbying firms.
Erica Elliott, McCarthy's former communications director, is one of those four. She now works as vice president of public relations for Franklin Square Capital Partners, splitting her time between the group's Washington and Philadelphia offices. Another is Shelby Hagenauer, McCarthy's first legislative director, and now a senior policy advisor at Nossaman LLP with clients in the financial services, natural resources and healthcare industries.
Two others — former policy director Stephen Pinkos, now of American Continental Group; and former coalitions director Brian Worth, now leading Uber's federal policy campaign on Capitol Hill — left McCarthy's leadership office for the influence industry.
McCarthy has leaned on the industry to staff his own operation, too. When he ascended to House leadership, McCarthy enticed a number of prominent Washington lobbyists to return to the Hill, including Time Warner's Tim Berry, now McCarthy's chief of staff, and Danielle Burr, McCarthy's director of external affairs, who used to lobby for Navigators Global LLC.
The former Bush White House staffer said McCarthy remains close to Joe Wall, a Goldman Sachs lobbyist who previously worked for Republican luminaries like Sen. Roy Blunt of Missouri, former Massachusetts Gov. Mitt Romney and former Vice President Dick Cheney.
Still relatively new to Washington by leadership standards, McCarthy has found himself thrust into the upper echelons of the Republican Party. After taking over for former Majority Leader Eric Cantor (R-Va.) following his shocking primary loss in 2014, the politically minded McCarthy has made an effort to improve his policy knowledge.
"He's grown a lot since here's been here in terms of policy," said the former White House staffer, who remains a close ally of McCarthy. "He's really matured."
Update: This story was updated to clarify Shelby Hagenauer's lobbying clients.