Outside Groups That Helped Oust Boehner Now Shut Out of Leadership Races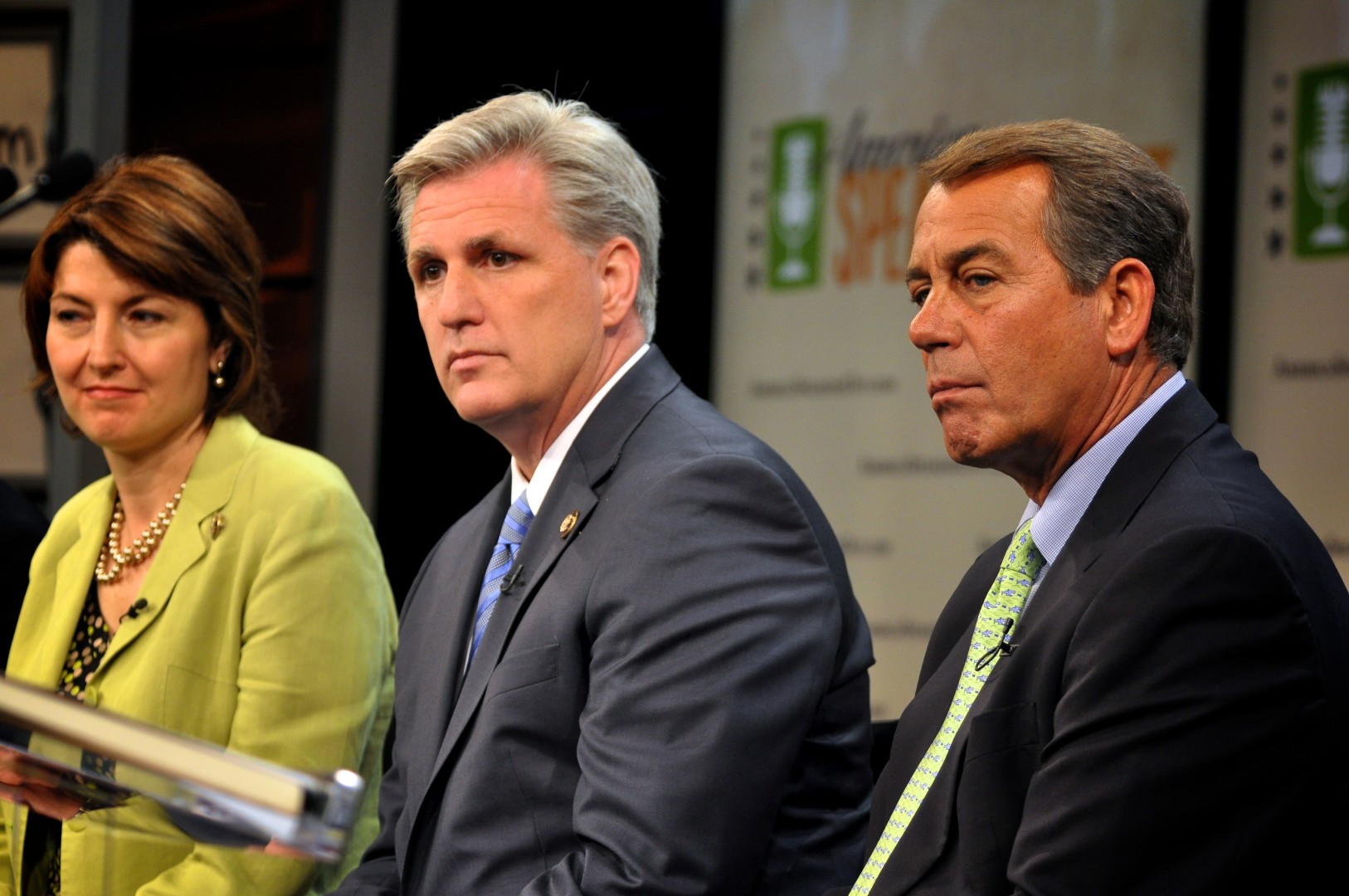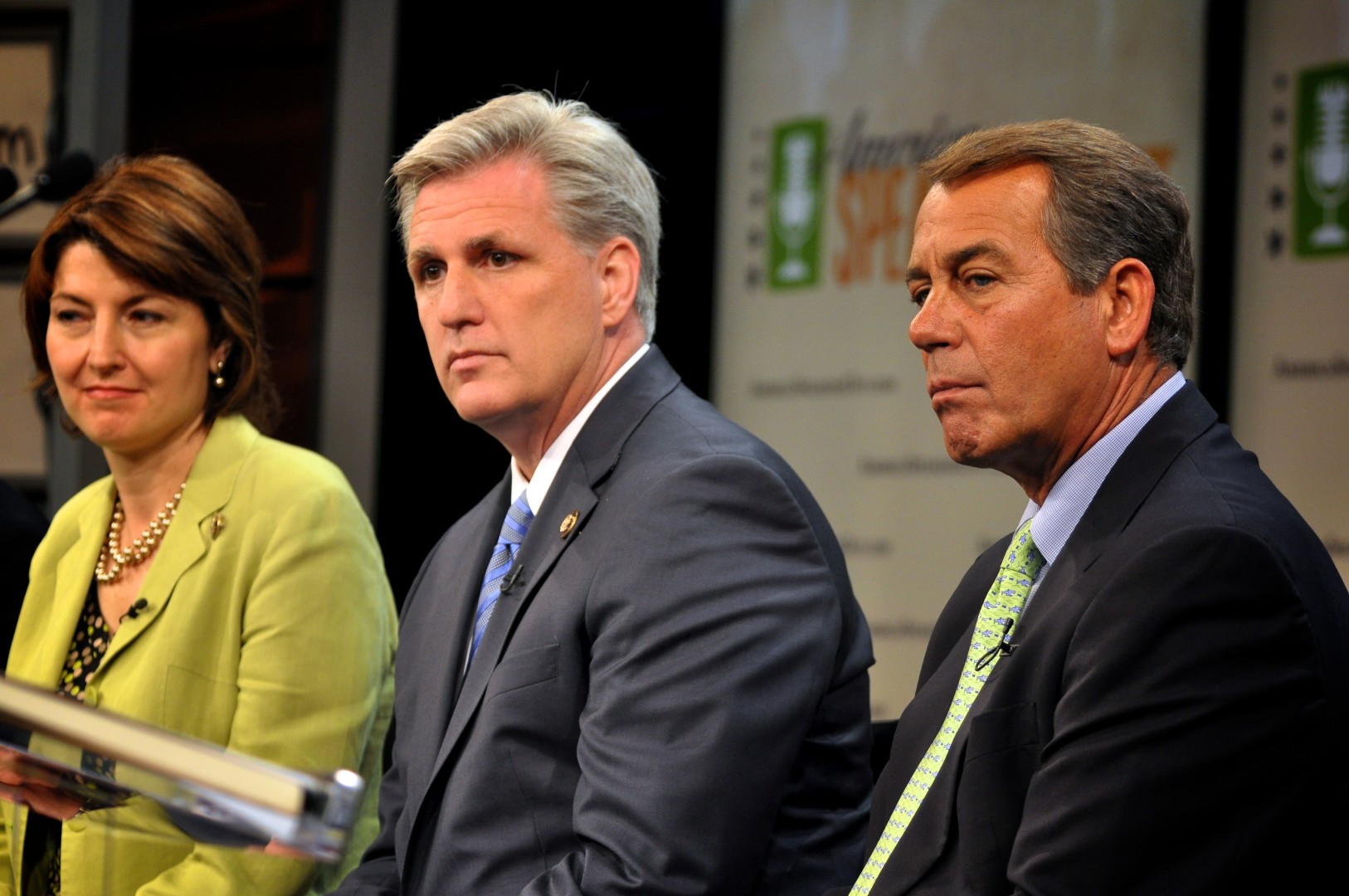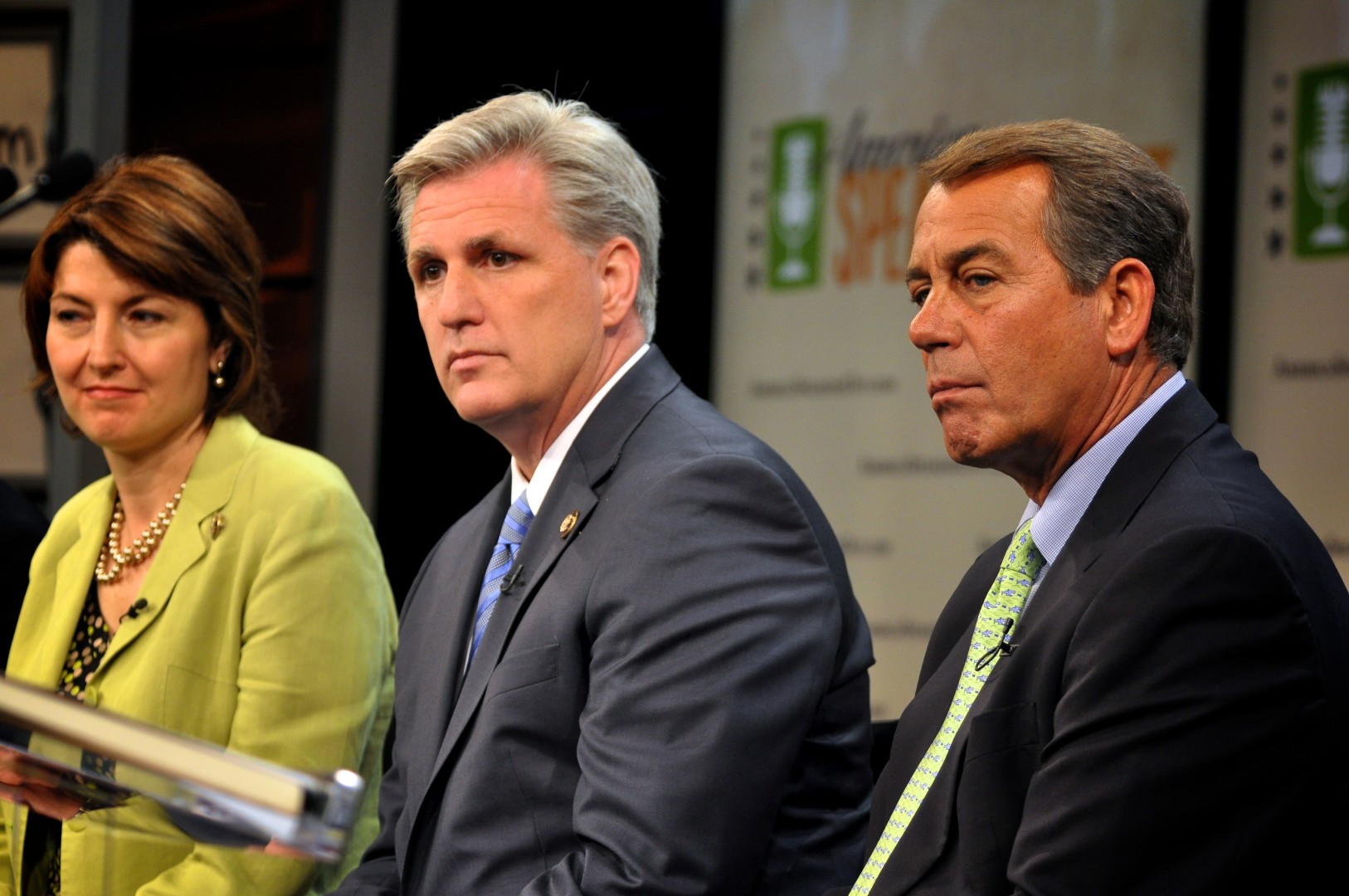 When House Speaker John Boehner announced on Friday he would quit Congress at the end of October, his conservative opponents celebrated. The chief executive of Heritage Action said Boehner "too often … has stood in the way" of the conservative agenda. In an email to donors, the conservative Madison Project crowed: "We won!!" "We've forced Boehner to resign as Speaker of the House!" added FreedomWorks.
These groups, which built their nascent power on the strength of conservative voters who don't believe Republicans in Washington have fought President Obama with sufficient vigor, helped instigate Boehner's exit, along with the right-wing members of the House Freedom Caucus. But they are likely to find themselves on the outside of the leadership races Boehner's exit will force. Even as the right gains power, current and past Hill aides say, there is little opportunity for anyone outside the 247-member House Republican Conference to sway votes.
"This is all one-on-one stuff," said Grover Norquist, who has watched leadership elections up close for three decades as head of Americans for Tax Reform. "I don't think outside groups have much influence."
While they may have an impact on elections to Congress itself, House leadership elections are more like contests for high school offices: Voters, in this case members of Congress, are influenced in no small part by personal relationships, built on years of behind-the-scenes interactions.
And unlike legislation, there are limited ways to hold members accountable. Republican leadership elections are conducted by secret ballot. Only the final vote to replace Boehner in the Speaker's chair will be recorded.
Instead of spending too much time on outside influencers, candidates running for leadership positions are likely to focus their efforts on a few critical voting blocs within the Republican conference. The 30 or so members of the House Freedom Caucus will be one of those blocs; it will hold meetings with leadership candidates as it considers possible endorsements. Candidates will also solicit the Tuesday Group, a small but influential cadre of Republican centrists.
The 25 Republicans in the Texas delegation, as a group, have already met with some leadership candidates. The 13 Republicans from Pennsylvania will hope to remain united. In past leadership elections, members of the House Armed Services Committee, the House Appropriations Committee and the House Transportation and Infrastructure Committee have formed three influential voting blocs.
The Republican Study Committee, once one of the more influential blocs in Congress, saw its power wane this year when some members broke off to form the Freedom Caucus. The vast majority of current RSC members overlap with other major voting blocs. Nonetheless, candidates for leadership have been invited to address a weekly lunch for RSC members next week.
Candidates for leadership positions have taken a few public steps in an otherwise private election. On Tuesday, House Majority Leader Kevin McCarthy (R-Calif.), seen as the odds-on favorite to be the next speaker, hit five morning television shows — a sort of Weekday Ginsburg — which a source close to McCarthy's campaign said was aimed at claiming the mantle of top House Republican.
House Majority Whip Steve Scalise (R-La.), who is running to replace McCarthy as Majority Leader, released details of his fundraising exploits on behalf of his party and its candidates. Rep. Tom Price (R-Ga.), also running to replace McCarthy, on Monday rolled out endorsements from Reps. Jeb Hensarling (R-Texas) and Paul Ryan (R-Wis.).
But most of the action, until House Republicans meet in private sometime in October to pick their next leaders, will be behind the scenes.
"You don't really win [a leadership post] from the outside in," said one strategist involved in a leadership campaign. "You win it from the inside out."