Budget Battles Ahead After Stopgap Spending Bill Passes Senate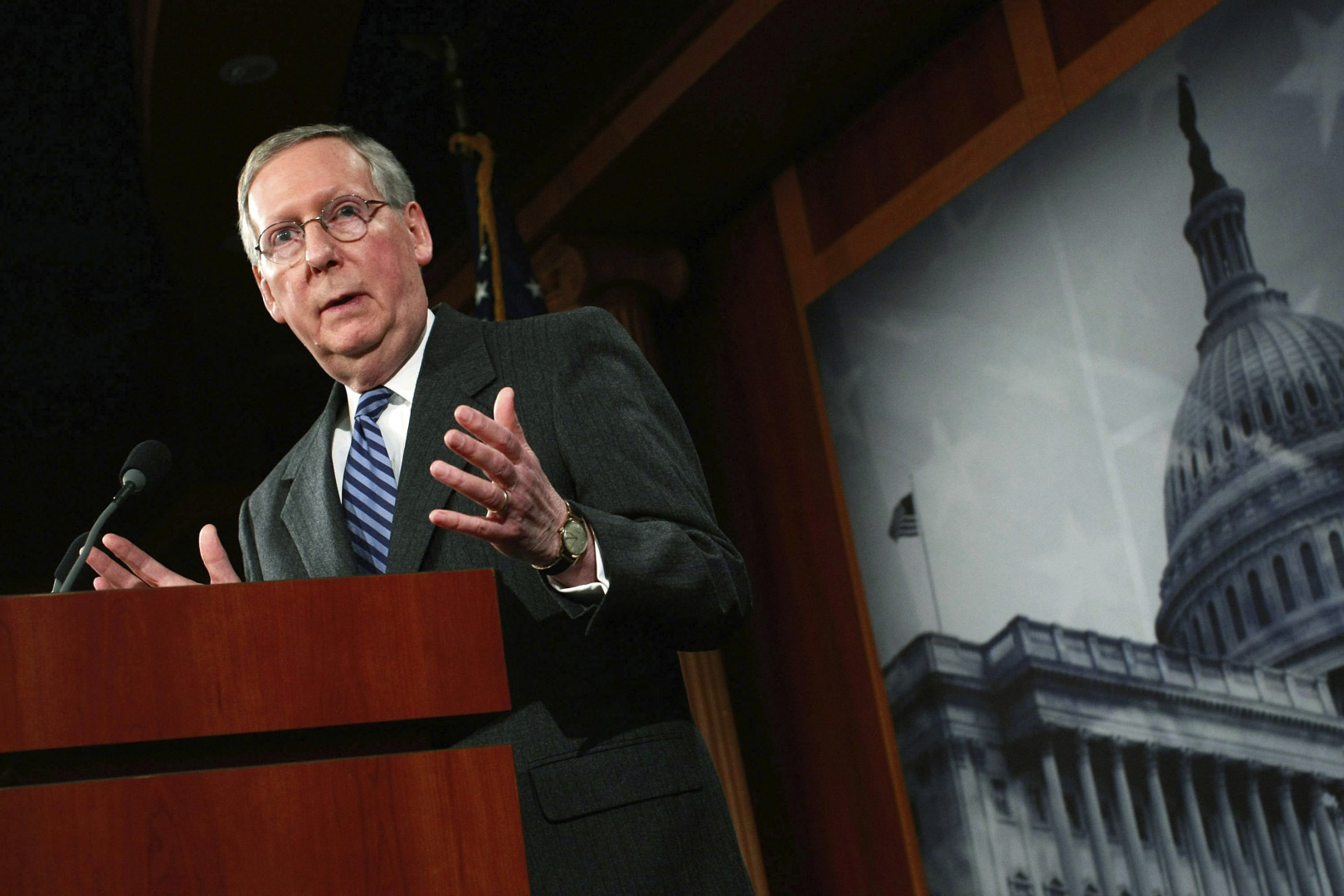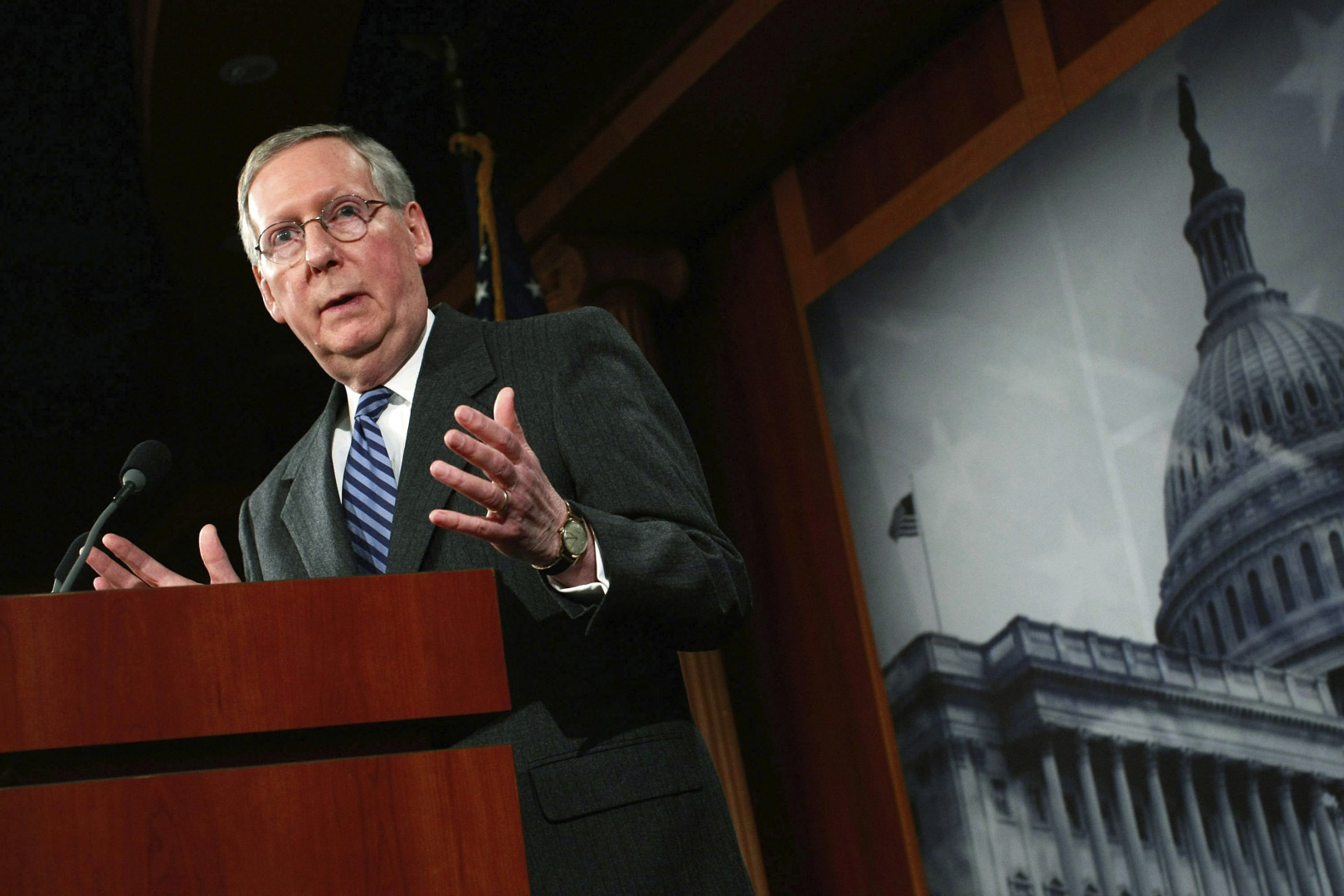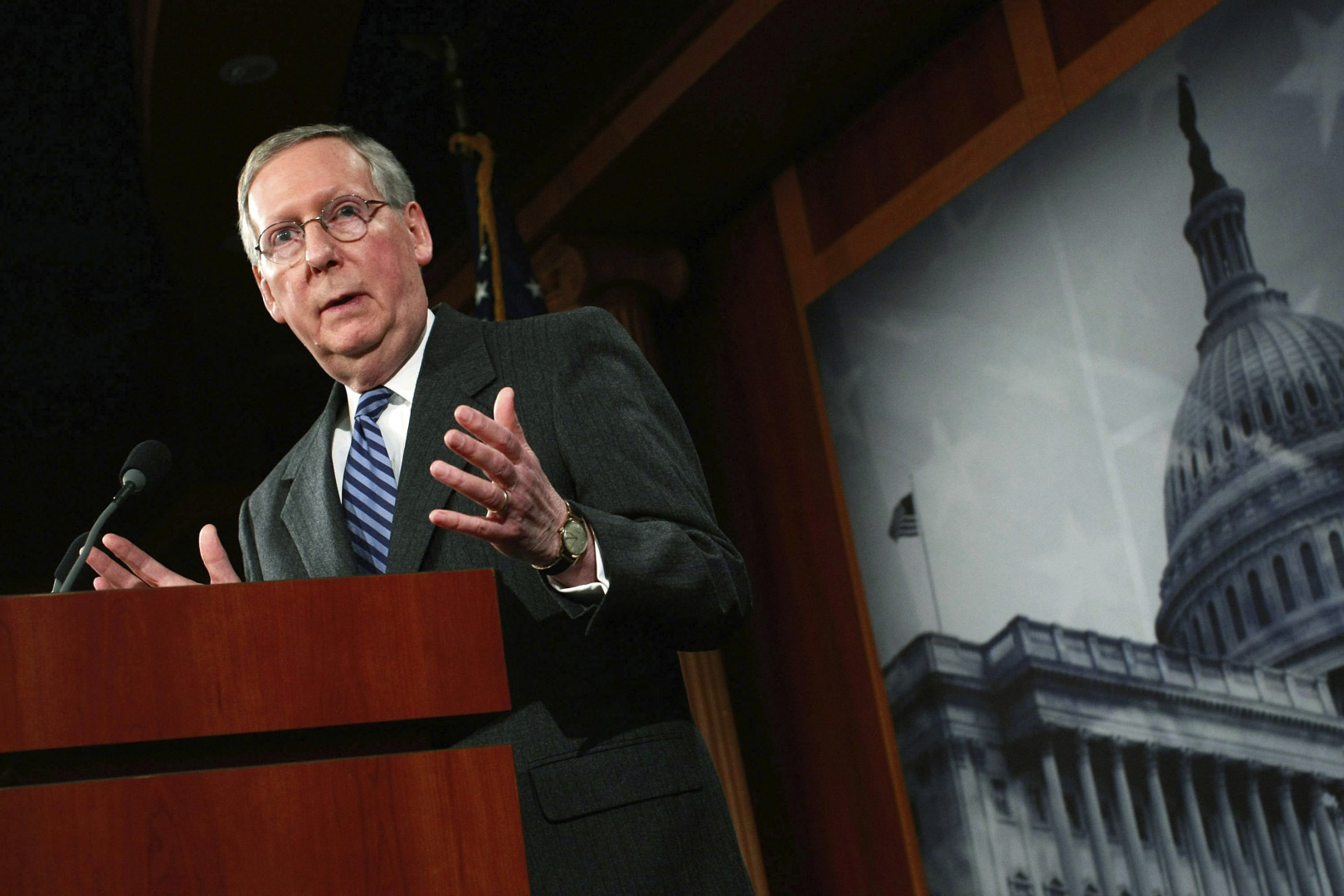 The Senate on Wednesday morning passed a short-term funding measure that will keep the government operating through Dec. 11, by a wide 78-20 bipartisan vote. But even as Congress acts to prevent a short-term government shutdown, the budget battles that will define the rest of the calendar year are only just beginning.
In the short run, the House is expected to rubber stamp the Senate-passed continuing resolution, a calm end to a chaotic month that threatened a government shutdown and forced House Speaker John Boehner to step aside.
That's the easy part. Now the dispute over the federal appropriations process shifts to an even more contentious issue — how far to allow spending to increase beyond existing limits.
Senate Majority Leader Mitch McConnell (R-Ky.) told reporters Tuesday that the first stages of the negotiation process have already begun.
"The president and Speaker Boehner and I spoke about getting started in a discussion last week," he said, "and I would expect [budget talks] to start very soon."
"I say hallelujah," said Senate Minority Leader Harry Reid (D-Nev.) on the chamber floor Wednesday morning. "Here we are, ready to negotiate months before the December 11th deadline."
The appropriations process stalled earlier this year after Democrats objected to the GOP budget plan, which technically adheres to stringent caps for discretionary spending. But the funding blueprint also allocated nearly $40 billion to a special war account, in effect boosting defense spending without increasing the money available to domestic programs.
The spending caps are the legacy of the Budget Control Act of 2011, an attempt early in the Obama years to force Republicans and Democrats to compromise on federal spending bills. The law set provisional top line numbers for defense and domestic spending, but it threatened automatic cuts if negotiators couldn't reach a compromise on crafting a government-funding bill.
As has become typical in recent years, Washington gridlock prevailed and the negotiations fell apart, triggering the automatic spending cuts, commonly referred to as the sequester.
Since then, various agreements have lifted the post-sequester spending limits to allow Republicans and Democrats more leeway in crafting government spending bills. The most recent effort came in 2013, when Rep. Paul Ryan (R-Wis.) and Sen. Patty Murray (D-Wash.) hashed out an $85 billion compromise to lift spending limits for fiscal years 2014 and 2015.
But that agreement does nothing for fiscal year 2016, which starts on Oct. 1, when the post-sequester spending caps go back into effect. That snapback is the impetus for this next round of negotiations.
McConnell said Tuesday that he hopes to reach a deal that lifts sequester caps for the next two fiscal years, a prospect that would allow lawmakers to avoid a knock-out drag-out fight over federal spending at the height of the 2016 presidential election.
But it's less the duration of a potential budget deal than how much money can be cobbled together to pay for spending increases that will determine the overall success of this fall's negotiations.
The principle that led to the success of the Ryan-Murray deal was to avoid touching each party's third rail; it neither cut Medicare or Social Security nor raised taxes. Yet, it's an open question how much money can be raised through budget savings this go-round.
Already, some $45 billion in offsets are slated to pay for a multi-year highway bill that the Senate passed this summer. The House has yet to move on the bill, opting to wait and see whether Ryan, now chairman of the House Ways & Means Committee, can finagle a bipartisan international tax deal to fund transportation programs instead.
And there are a slew of other deadlines this fall that could play into the game theory of negotiations as well.
Sometime in mid-November to early December the nation's borrowing authority will expire, meaning Congress will have to vote on raising the debt ceiling. And a deal on renewing a number of tax credits is expected before the end of the calendar as well.