The Coming Week: GOP Confronts Its Future as Debt Ceiling, Budget Loom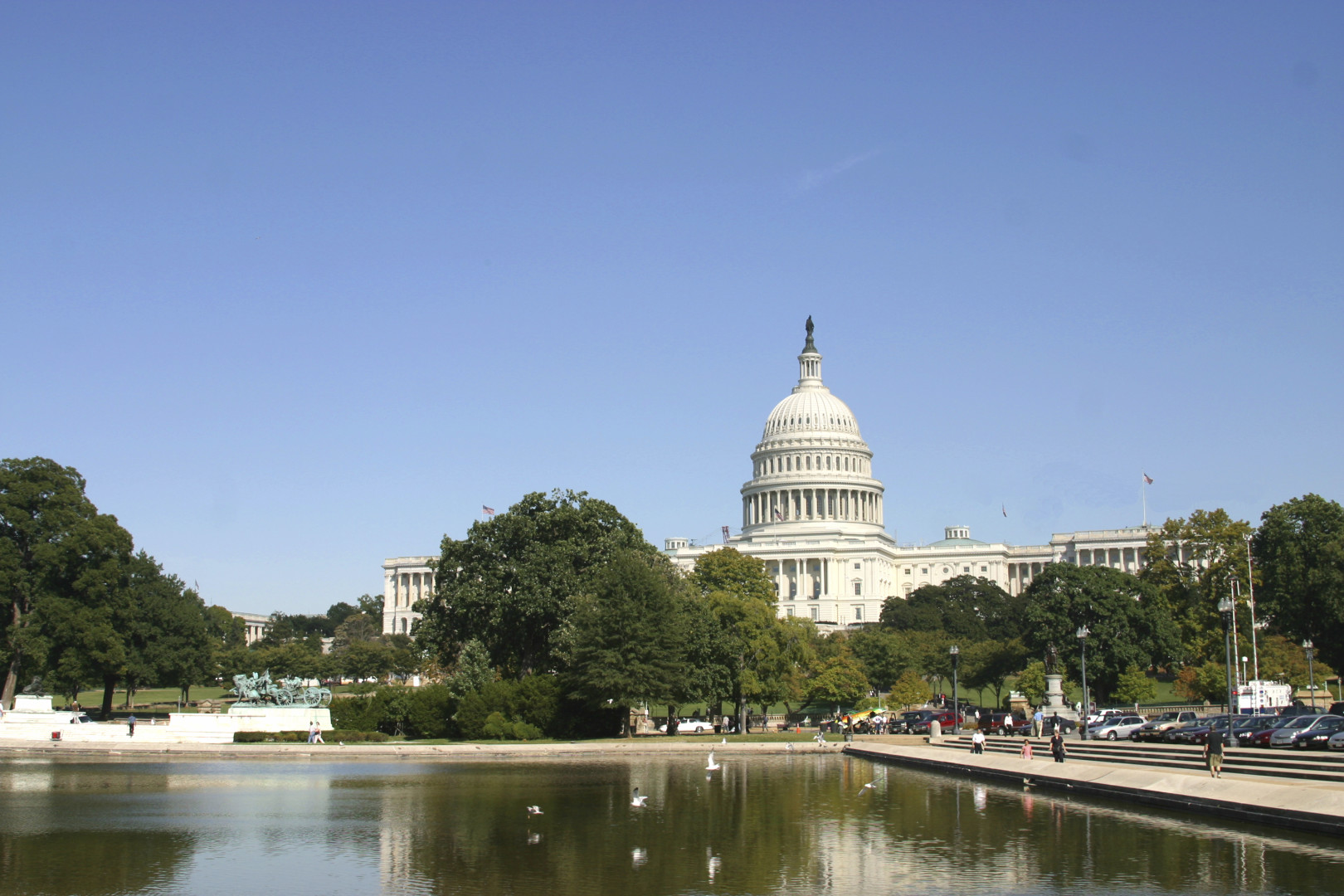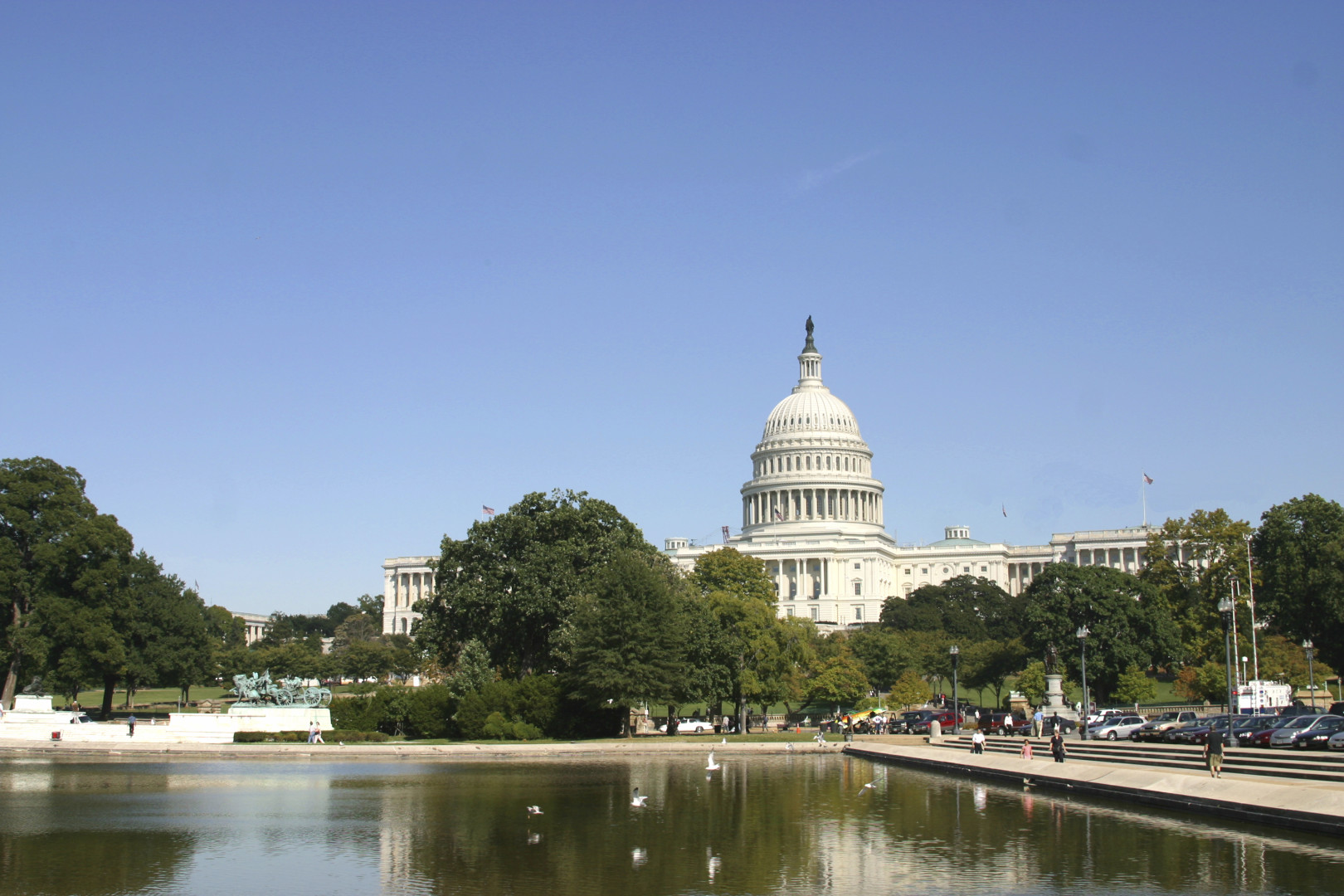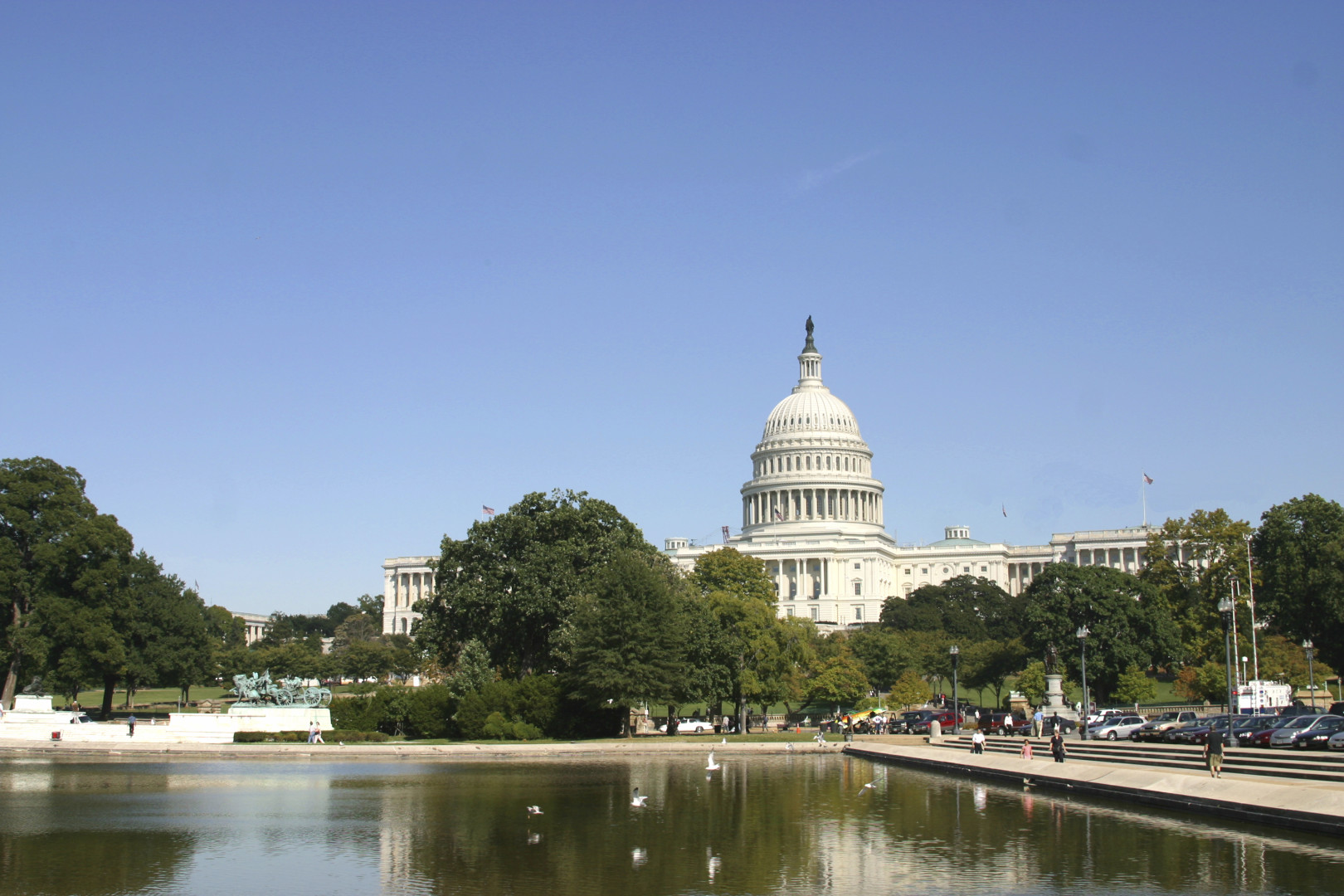 Skip to: Energy, Finance, Health, Tech
Those who had hoped October would bring a brief respite from congressional shenanigans are in for a disappointment. Lawmakers are out of town for the week of Columbus Day, but the other three weeks they spend in the Capitol will be hectic.
The House Republican leadership elections, slated for Thursday, will take center stage this week, as current House Majority Leader Kevin McCarthy (R-Calif.) attempts to lock up the speaker's slot in the wake of Speaker John Boehner's retirement. McCarthy's task got more complicated late Friday as House Oversight Committee Chairman Jason Chaffetz (R-Utah), a popular member with the tea party, threw his hat in the ring for the speakership.
McCarthy's candidacy may have weakened slightly late last week after he made remarks implying that the House's Benghazi oversight committee was politically motivated to damage Hillary Clinton's presidential bid.
There are also dogfights on the lower rungs on the Republican leadership ladder. Majority Whip Steve Scalise (R-La.) is running against Budget Committee Chairman Tom Price (R-Ga.) to succeed McCarthy as the No. 2 man on the GOP leadership team. Were Scalise to win that race, his whip position would in turn also be up for grabs — a slot that a number of members would like to fill.
Whomever ends up at the leadership table will be faced with an immediate test — navigating the House GOP conference through yet another debate over extending the government's borrowing authority. Treasury Secretary Jacob Lew told Congress Thursday that the debt ceiling would have to be raised by Nov. 5, only a few short days after Boehner's successor takes up the gavel.
Outside of the House Republican conference, the effort to find a long-term budget deal will advance on a number of fronts. Congressional Democratic staffers met with White House officials last week sketch out a strategy. Democratic leaders have laid out the following priorities: 1) finding offsets to raise existing spending caps; 2) ensuring that money gets evenly split between defense and domestic spending; and 3) keeping policy riders that are anathema to the Democratic base out of final spending legislation.
Senate Majority Leader Mitch McConnell (R-Ky.) and Boehner also began talking about initial steps in the negotiation process with President Obama last week.
Meanwhile, a plan in the House to fund transportation programs with revenue from an international tax overhaul has been dropped, at least for the moment. House Ways & Means Chairman Paul Ryan (R-Wis.) had hoped to use the influx of revenue from taxing corporate profits stashed abroad to pay for a multi-year extension of highway programs. It would have been the House's counter to a roughly $45 billion Senate bill that funds transportation using a smorgasbord of budget savings.
A Ryan aide said Friday that while the international tax reform talks would continue on "a parallel track," House Transportation Chairman Bill Shuster (R-Pa.) should proceed on a separate transportation bill now in order to meet an Oct. 29 deadline to continue federal highway authority.
The Senate will vote Tuesday a bill authorize defense programs for the upcoming year. Once that wraps up, the chamber could tackle an overhaul of the nation's toxic chemical safety laws.
Embroiled in the drama of leadership elections, the House has a light week scheduled. McCarthy said members will vote on three bills: H.R. 3192, the Homebuyers Assistance Act, H.R. 538, Native American Energy Act, and H.R. 702, which would lift the U.S. ban on exporting crude oil.
McCarthy added that House action on the latest attempt to repeal Obamacare, through a fast-track budget process called reconciliation, will happen in the "near future." Three House committees marked up their portions of that effort last week. The bill now moves to the House Budget Committee, it's final stop before floor consideration.
Energy
The effort to lift the crude oil export ban is gaining steam. The House will vote on legislation to repeal the ban this week following last week's vote in the Senate Banking Committee to do the same.
The House's effort is much more straightforward than the Senate's. The Banking Committee muffed its chances to get its repeal to the Senate floor by attaching an amendment that is nothing but veto bait for Obama, altering the Iran nuclear agreement.
But there is another way to keep the crude oil export effort alive. The Senate also has a bill revising decades-old toxic substances law on tap. Sen. John Hoeven (R-Okla.) has said he wants to add an export ban amendment to the toxic substances bill. The supporters of each effort overlap enough, he says, that it wouldn't be a hard sell.
The toxic substances bill in itself is an accomplishment. On Friday, a revised version of a measure originally drafted by Sens. Mark Udall (D-N.M.) and David Vitter (R-La.) gained 60 cosponsors, enough to assure passage.
The bill would update the manner in which the Environmental Protection Agency monitors toxic substances. According to is supporters, the measure also would give EPA "the authority to test and regulate chemicals according to their impact on the most vulnerable among us: children, pregnant women, the elderly and chemical workers."
—Fawn Johnson
Tech
A Senate's cybersecurity bill is on the Senate's short to-do list, but the opposition to it appears to be hardening, and that could mean further delay. Sen. Ron Wyden (D-Ore.) said in an interview on Tuesday that he will continue to oppose the bill. Since he has made no time agreements for debate on his amendments addressing privacy, the floor consideration could drag on. McConnell isn't likely to bring the bill to the floor under those circumstances.
In other arenas, the House and Senate both have hearings assessing the federal government's role in finding more airwaves for Internet broadband deployment. The hearings come as the Federal Communications Commission is preparing a massive auction of spectrum airwaves in the spring.
The Senate Commerce Committee holds a hearing on Wednesday to discuss how the government can reduce obstacles currently facing widespread broadband. This is the second hearing the committee has held on the topic.
The House Energy and Commerce Communications Subcommittee is similarly delving into the issue Wednesday, with a hearing on federally-held spectrum. House lawmakers are eyeing government spectrum as a possible source for consumer access. In a statement, Subcommittee Chairman Rep. Greg Walden (R-Ore.) said that streamlining government use of the airwaves could "make more spectrum available to meet our national broadband needs."
On Wednesday, the House Transportation and Infrastructure Committee will examine unmanned aircraft system safety in U.S. skies. Last week, the Federal Aviation Administration missed its congressionally mandated deadline to integrate regulations for drones into broader U.S. airspace. Pressure is growing to implement broad drone regulations from drone manufacturers and those in the airline industry, but both groups with different ideas regarding what a good policy would look like.
—Amir Nasr
Health
House Republicans are well on their way to passing a reconciliation package that would repeal key portions of the Affordable Care Act. The House vote will likely occur sometime later this month after the Budget Committee approves the package.
Importantly, the repeal bill would not extinguish the Obamacare insurance coverage that people already have, a fact that angers some conservatives. The package would repeal the law's individual and employer mandates, medical device tax, "Cadillac tax," and Independent Payment Advisory Board. It would also repeal the health law's Prevention and Public Health Fund and the so-called auto-enrollment mandate.
Lawmakers will be under new pressure to take up mental health legislation after last week's mass shooting at a community college in Umpqua, Oregon. Rep. Tim Murphy (R-Pa.), a clinical psychologist, wants House leaders to vote on his bill that would encourage states to adopt Assisted Outpatient Treatment, or AOT. Under AOT, judges can order a mentally ill person to follow a treatment plan. A similar bill by Sens. Bill Cassidy (R-La.) and Chris Murphy (D-Conn.) could be marked up this fall in the Senate Health, Education, Labor and Pensions Committee.
—Jon Reid
Finance
Rep. Stephen Fincher (R-Tenn.) is gaining momentum on his discharge petition to bring Export-Import Bank reauthorization to the House floor. If he succeeds in getting 218 signatures, he does not have to go through the House Financial Services Committee, where Chairman Jeb Hensarling (R-Texas) remains an insurmountable obstacle.
House Republicans who support the bank said last week that they will back Fincher's backdoor attempt to bring a reauthorization to the floor. House Democratic leaders sent positive signals about the strategy as well. GOP leaders say there is no official schedule for an Ex-Im vote, but as proponents continue to ask, that could change.
The Consumer Financial Protection Bureau will hold a field hearing Wednesday in Denver that will kick off a review of possible new rules to prohibit arbitration clauses in consumer contracts. When CFPB Director Richard Cordray testified before the House Financial Services Committee last week, he was asked whether prohibiting such clauses was really in the best interests of consumers. Cordray said arbitration is often not pursued by customers in cases where they have the option because of the relatively small amount of money they stand to gain.
—Gabe Rubin