In Pitches to Conservatives, Speaker Candidates Outline Process Reforms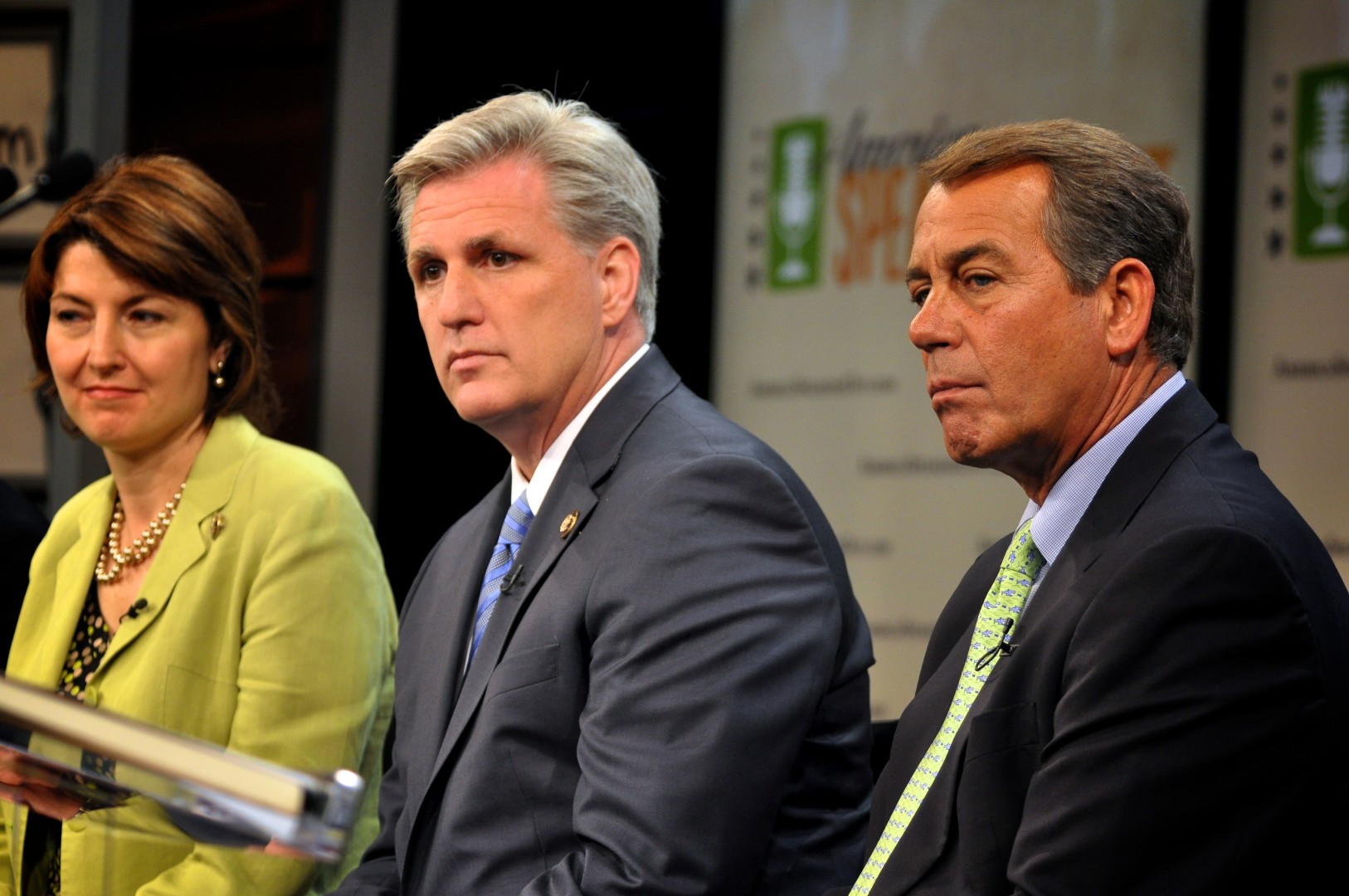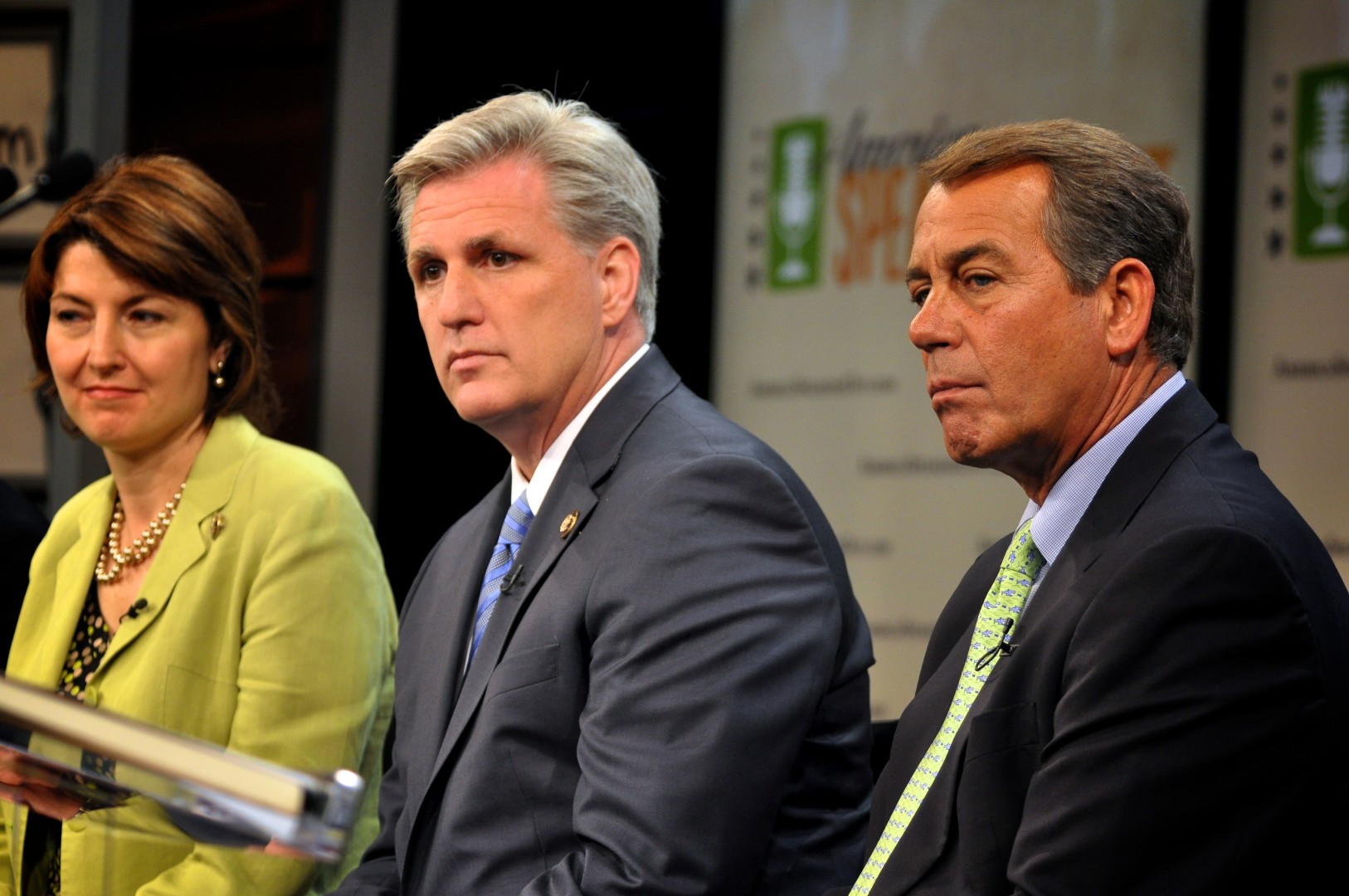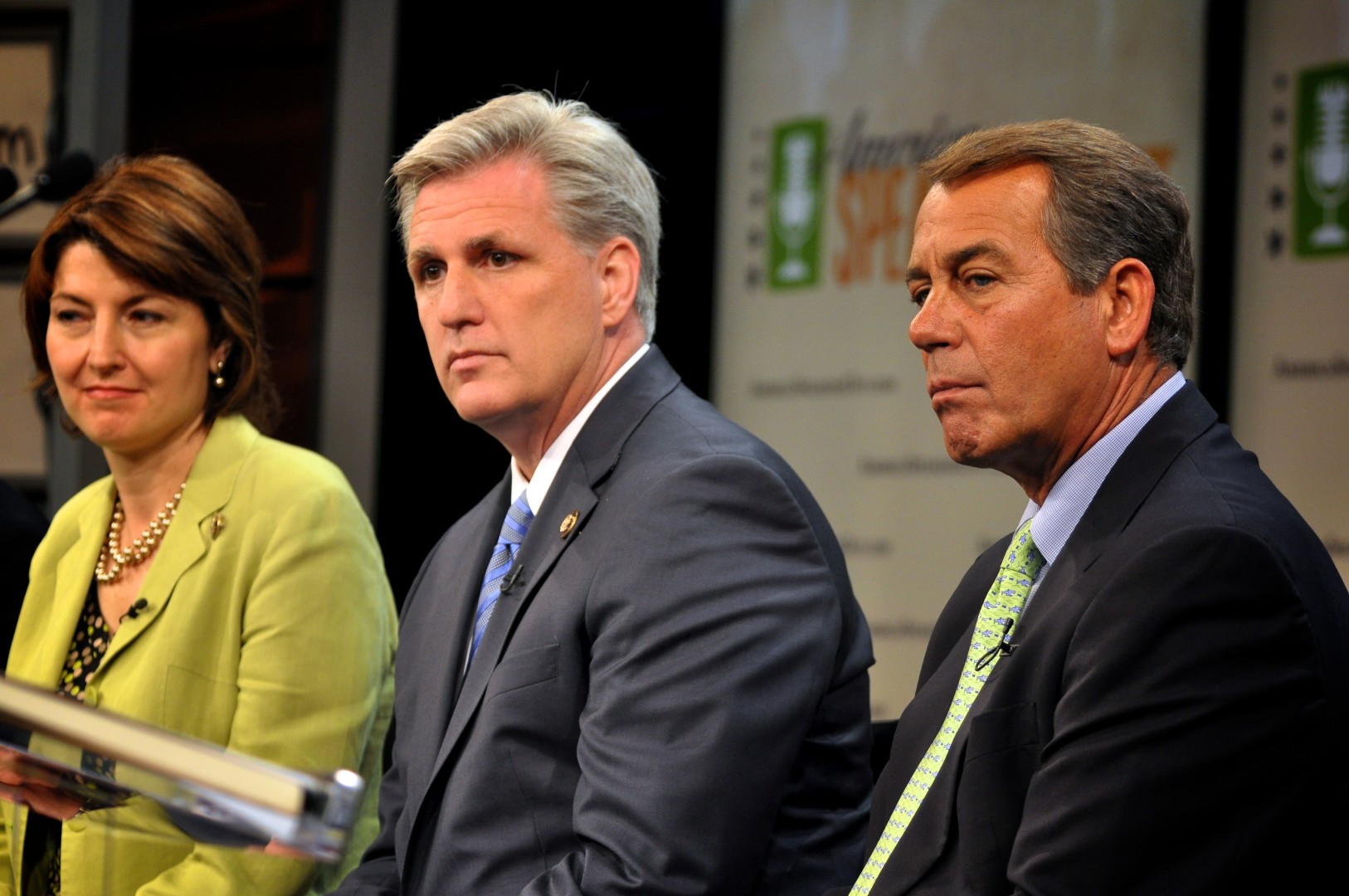 Conservatives on Capitol Hill want the next Speaker of the House to make significant changes to the processes under which the Republican conference operates, they made clear Tuesday night, but they aren't yet convinced that the leading contender for the top job, Houe Majority Leader Kevin McCarthy (R-Calif.), is the person to deliver those reforms.
Republicans will meet Thursday to nominate a candidate for the official speaker's election, slated to take place on the House floor at the end of the month. Many conservatives concede that McCarthy has the votes Thursday to win the party's internal election, but argue he needs their support when the decision reaches the House floor.
While McCarthy or either of the two other candidates in the race – House Oversight and Government Reform Chairman Jason Chaffetz (R-Utah) and Rep. Daniel Webster (R-Fla.) – would only need a simple majority of House Republicans to secure the party's official backing, the eventual nominee would need 218 votes on Oct. 29 to actually succeed outgoing Speaker John Boehner (R-Ohio).
Conservatives aren't shy about demanding reforms before they commit to delivering their votes.
"What are we going to do to change the structure, instead of being sort of a top-down style to be a bottoms-up, where the ideas germinate up from below," Rep. Bill Flores (R-Texas), who leads the conservative coalition of lawmakers called the Republican Study Committee, said Tuesday evening.
"I don't know that any of [the candidates] can get to 218 without really addressing some of the rules and some of the structure," said Rep. Mark Meadows (R-N.C.), who serves on the board of directors of the conservative House Freedom Caucus. "If there is anything that has to be addressed, it's really looking at the way the Hill does its business."
For Rep. Mick Mulvaney (R-S.C.), another HFC member, the answer lies in changing how members get assigned to House panels.
"I think a lot of members are frustrated with the process we go through to populate the committees and to select chairmen," he said in an interview Tuesday. "There is a free trade litmus test to be on [the House] Ways and Means [Committee], which is fine except we have a group of folks in the party who do not consider themselves to be free trade—and they have no representation on the committee."
Mulvaney said he had spoken privately with both McCarthy and Chaffetz about merit-based committee assignments, and about giving more say to newer classes of House Republicans.
Speaking to reporters outside of a late-night forum where the three candidates presented their vision to some few-dozen members of various House conservative groups, Rep. Thomas Massie (R-Ky.) seconded Mulvaney's call for more representation for junior members on the House Republican steering committee, an influential panel that holds huge sway in selecting committee chairs and assignments.
"There is no conference rule for how the steering committee is composed," said Massie, who will be backing Webster's bid. "It's like the speaker just rolls out 'Here is what I think would be a good steering committee.'"
"McCarthy did seem to promise to change the composition of the steering committee," he continued. "Now, whether he would follow through on that process before he is elected on the floor, you know, remains to be seen."
Rep. John Fleming (R-La.), a founding member of the House Freedom Caucus, added in an interview that he thought the current Republican leadership had relied too heavily on what's known as a closed rule, a mechanism that restricts the ability of members to offer amendments to legislation on the House floor.
In brief conversations with reporters Tuesday, Webster and Chaffetz both said they would demonstrate their willingness to change the day-to-day operations of House machinations.
"There is a pyramid of power, with a few people at the top of that pyramid making all the decisions," Webster said.
Chaffetz exited the meeting saying he understood conservatives' concerns were about "process, making sure that all members were valued."
Meadows said after the forum that all three candidates had the opportunity to make their case for structural overhauls, though "not in real specific" terms.
But of all three candidates, the toughest sell is McCarthy's. He has to make that case that he's willing to make changes to the House procedures he went along with while serving as Boehner's number two.
"I think McCarthy's pitch was: 'I'm not John Boehner, I'm going to run things differently,'" said Rep. Blake Farenthold (R-Texas), who also attended Tuesday night's candidate forum. "I think that's a case he does have to make."
— Reid Wilson contributed to this report.