Where We Stand: No Clear Path on Spending, Debt, Highways, and More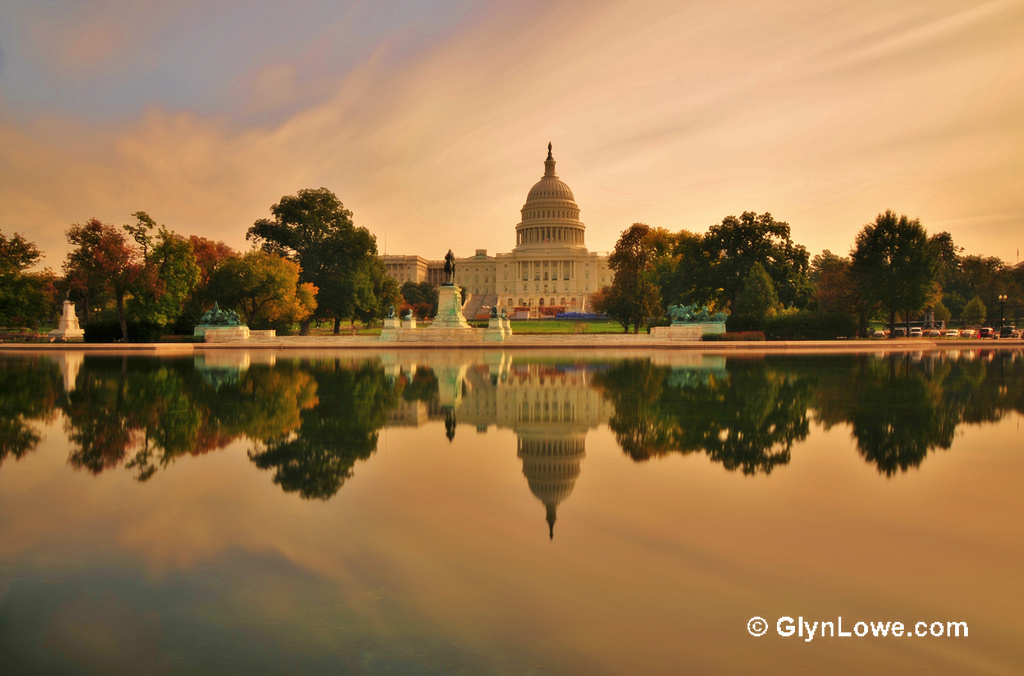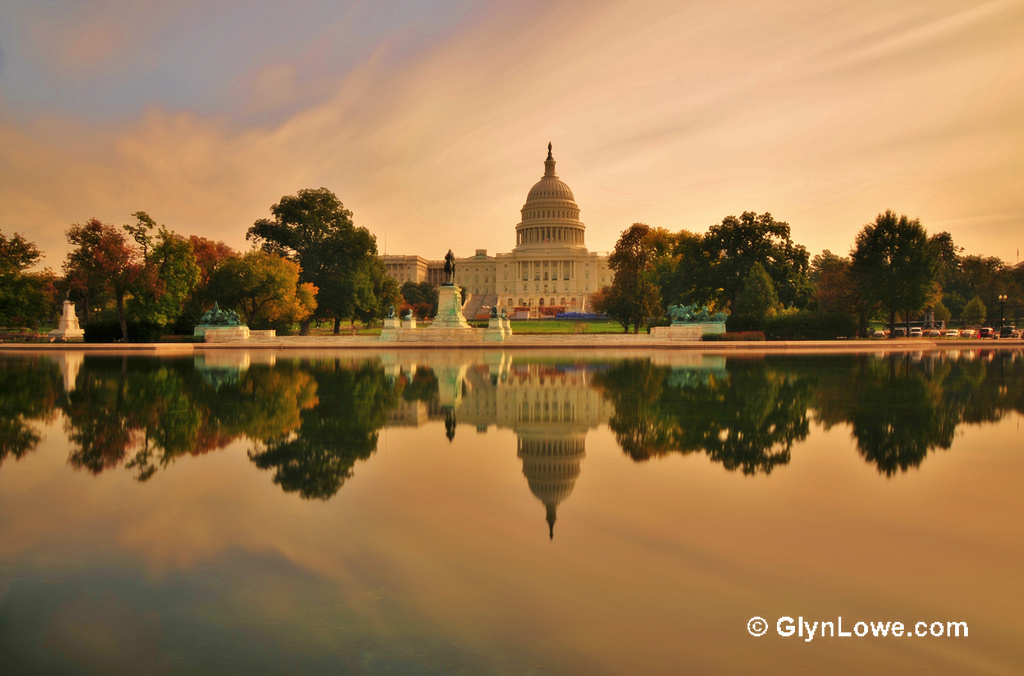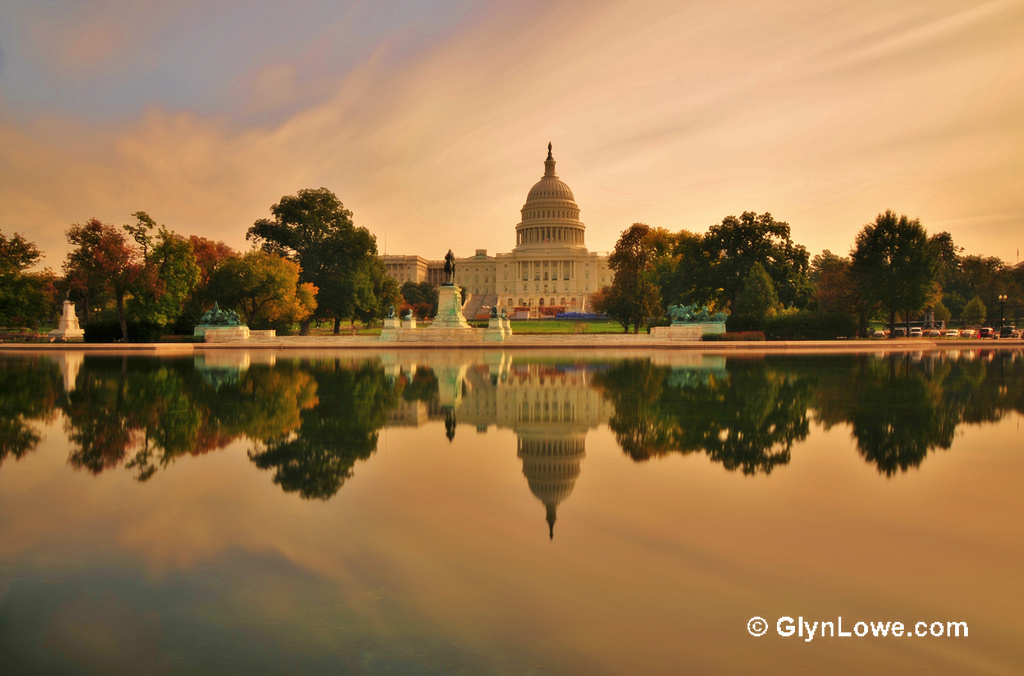 Skip to: Energy, Finance, Health, Tech, Transportation
Congress adjourned for a week-long recess without a clear plan to meet a key deadline on the government's borrowing limit. With nobody knowing who will wield the speaker's gavel come November, or how beholden they will be to the Republican party's conservative faction, it's still almost a complete mystery how the country's debt ceiling will be addressed.
After Majority Leader Kevin McCarthy (R-Calif.) abruptly withdrew from the speaker's race last week, outgoing Speaker John Boehner (R-Ohio) said he would stick around until they figure it out. But his role as lame-duck speaker lacks definition.
Meanwhile, the government will reach its borrowing limit on Nov. 5. That means that lawmakers will return to Washington with less than three weeks to resolve what has become a semi-annual crisis since 2010.
Increasing the debt limit has nothing to do with authorizing additional federal spending. It simply allows the Treasury to borrow more money to cover the costs of spending that Congress and the White House have already written into law. But the requirement that lawmakers approve debt ceiling increases as needed gives deficit hawks a regularly occurring, must-pass vehicle that they can use to seek spending reductions.
So far, small-government champions have issued no concrete demands in exchange for raising the debt ceiling. But in the swirl of House GOP leadership contests, a lot of arch conservatives made it clear that they might balk at boosting the debt limit without trying to win concessions on some conservative priorities.
Senate Majority Leader Mitch McConnell (R-Ky.), for his part, says he intends to raise the debt limit this year. In a rare moment of agreement, the White House said the administration will not negotiate on an issue that could wreak havoc in financial markets.
Lawmakers also have begun their initial conversations about how to keep the government functioning through next year. Those talks need to be completed before a short-term extension expires on Dec. 11, but they will almost certainly need to reach some benchmark decisions well before then to accommodate the Nov. 5 debt ceiling deadline. That's how the budget discussions worked in 2011, when the newly ascendant House GOP conference only agreed to lift the debt limit if lawmakers agreed to the Budget Control Act of 2011 that instituted mandatory spending caps.
Because of that law, defense and domestic spending now is capped at levels Democrats, and many Republicans, say are too low. House Minority Leader Nancy Pelosi (D-Calif.) said staffers are looking for money to pay for a boost. Where, exactly, those funds come from, and how much Republicans are willing to spend beyond the existing limits, remain open questions.
Pelosi said she would like to find $76 billion in budgets offsets, boosting defense and non-defense programs by $38 billion each for this fiscal year.
TRANSPORTATION
Lawmakers are facing another tight deadline on highway funding authority, Oct. 29. Given the short timeframe for crafting a long-term bill, it's somewhat surprising that transportation chiefs haven't yet floated a short-term extension. The Transportation Department (unhelpfully, from these lawmakers' perspective) has said the highway trust fund has enough money in it to last until spring.
But the transportation gurus aren't there just yet. Short highway bills from six months to two years have been all that lawmakers could muster in the last several congressional sessions. Lawmakers are sick of dealing with it. They are close enough now to a long-term highway bill to at least try to get it over the finish line. The Senate has passed its own highway bill that could last for three years with offsets cobbled together from random budget trims.
But nobody likes the Senate bill, although it is arguably the best viable long-term option. Still, opposition to individual pay-for provisions could shrink it by half, according to some analysts, making it not much better than a basic extension.
The House Transportation Committee is planning to mark up an unpaid-for highway bill the week of Oct. 19. Under ideal conditions, that measure would then be fast-tracked to the House floor to ready hasty negotiations with the Senate. But conditions are not ideal in the House, given the lack of leadership. So the next steps after the committee votes are unclear.
—Fawn Johnson
HEALTH
Before departing for a weeklong recess, the House Budget Committee marked up a reconciliation package that repeals five key portions of the Affordable Care Act. The package — which repeals the individual and employer mandates, several Obamacare taxes that are unpopular with industry groups and the Independent Payment Advisory Board — is expected to receive a floor vote in the House this month.
McConnell says the Senate will act swiftly on the repeal package once the House is done with it. Senate rules will require formal vetting of the measure to make sure it doesn't violate special budget reconciliation rules. Those rules also will allow the bill to pass in the Senate with only 50 votes, eliminating the threat of a filibuster. While Republicans lack the votes to override a certain veto by President Obama, the bill would be the first time an Obamacare repeal made it out of Congress.
The Senate also could address mental health in the coming weeks. The issue has crept back into the spotlight after the school shooting in Oregon. Senate Majority Whip John Cornyn (R-Texas) is pushing a bill that would make it easier for courts to order a mentally ill person who has already been jailed to undergo treatment. The Senate Health, Education, Labor and Pensions Committee will hold a hearing this month on another mental health bill by Sens. Bill Cassidy (R-La.) and Chris Murphy (D-Conn.) that aims to address gaps in mental health services. That bill would clarify privacy laws for the mentally ill and create a new division of the Department of Health and Human Services that focuses specifically on mental health. The Senate bill is a modified version of legislation by Rep. Tim Murphy (R-Pa.), who has been pushing for mental health reform for the last several years.
—Jon Reid
TECH
The Senate's cybersecurity bill could be on the floor as soon as lawmakers get back in town. Or it could remain in limbo, depending on who you ask. The bill's sponsor, Senate Intelligence Committee Chairman Richard Burr (R-N.C.) said at the U.S. Chamber of Commerce last week that the bill will return to the Senate floor as early as Oct. 19. Sen. Dianne Feinstein (D-Calif.), the Intelligence vice-chair and ardent supporter, concurred at that event and later to Morning Consult.
Yet Sen. Ron Wyden (D-Ore.), a staunch opponent, isn't backing down from his threat to draw out debate in what is an increasingly shrinking Senate floor schedule. Wyden seeks to fight the flaws he sees in the bill by debating 21 amendments, four of which aim to protect personal information of consumers when businesses share information with federal agencies.
Burr, for his part, seemed confident that the amendments could be negotiated quickly if the bill sponsors can get the cooperation of fellow senators. That's a big 'if.' The same bill was punted before the August recess, when the Senate had only a few days to debate it.  Supporters then also believed a few days would be enough. They were wrong.
Some techies are also preparing for the Federal Communications Commission monthly open meeting on Oct. 22. The agency will look into proposals to reduce the prices inmates are charged to make phone calls, streamline how broadcasters court foreign investors, and make new flexible service rules to open up airwaves to more mobile wireless users.
—Amir Nasr
ENERGY
Repealing the 1970s-era oil export ban continues to dominate the energy agenda in Congress, although the efforts look close to fruitless. A bill to lift the 40-year-old ban passed the House Friday, but it faces an uncertain future in the Senate and a presidential veto.
The administration made it crystal clear last week Obama would veto any bill lifting the ban on crude exports, saying the legislation "is not needed at this time." Energy Secretary Ernest Moniz reiterated that sentiment at a Capitol Hill hearing last week. The only reason the Senate would take up the House bill under these circumstances would be to make a political point or to fill time as they wait for potential budget or debt ceiling deals to ripen.
Efforts to update the Toxic Substance Control Act, or TSCA, hit some unexpected hurdles in the Senate. With 60 co-sponsors, passage is all but guaranteed. But attempts to attach an unrelated provision on the Land and Water Conservation Fund stalled the bill's progress last week. If the bill comes to the floor in the next few weeks, it will likely pass on a voice vote with little or no debate. But that will require senators who want other things attached to stand down. That can happen, but it takes time and diplomacy. A similar TSCA bill overwhelmingly passed the House in April.
—Deirdra O'Regan
FINANCE
The chances of reauthorizing the Export-Import Bank have improved since Rep. Stephen Fincher (R-Tenn.) introduced his unorthodox discharge petition plan to force a vote in the House over the objections of leadership. The petition has 41 Republican signatures, more than enough to force a vote when combined with virtually every House Democrat, as promised by Democratic leaders Pelosi and House Minority Whip Steny Hoyer (D-Md.).
The House will likely vote on a reauthorization package on October 26, much to the displeasure of conservatives — particularly Rep. Jeb Hensarling, whose House Financial Services Committee successfully scuttled reauthorization back in June. "Ex-Im supporters have so far failed to convince a majority of Republicans on the Financial Services Committee to support a vote on reauthorizing the Bank," said Hensarling in a statement Friday that condemned Fincher's move.
Congress will soon enter into the review period for the Trans-Pacific Partnership, the trade deal that was recently reached between the United States and 11 Pacific nations that comprise 40 percent of the global economy.
Amid a populist-tinged election campaign and significant anti-trade sentiment among Democrats (as well as conservatives who don't want to give Obama a major policy victory), the White House will face significant, though likely manageable, challenges in its bid to get the deal approved. It took multiple tries to pass trade fast-track authority in July, but ultimately the administration prevailed. "America should and must compete in the rest of the world, so my inclination is to support it," Sen. Mark Warner (D-Va.) told Morning Consult.
—Gabe Rubin