Ahead of Debate, Clinton Lead Grows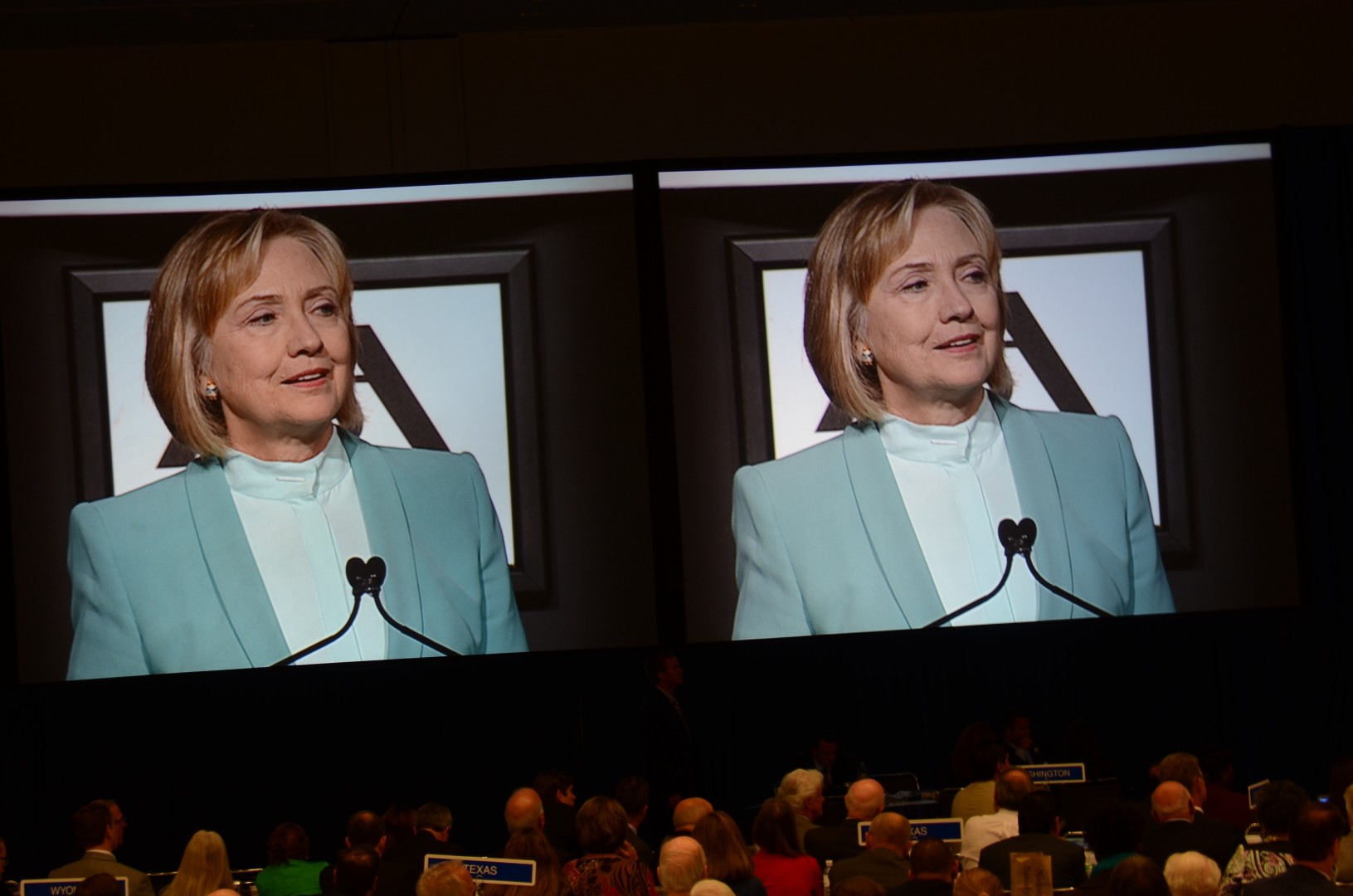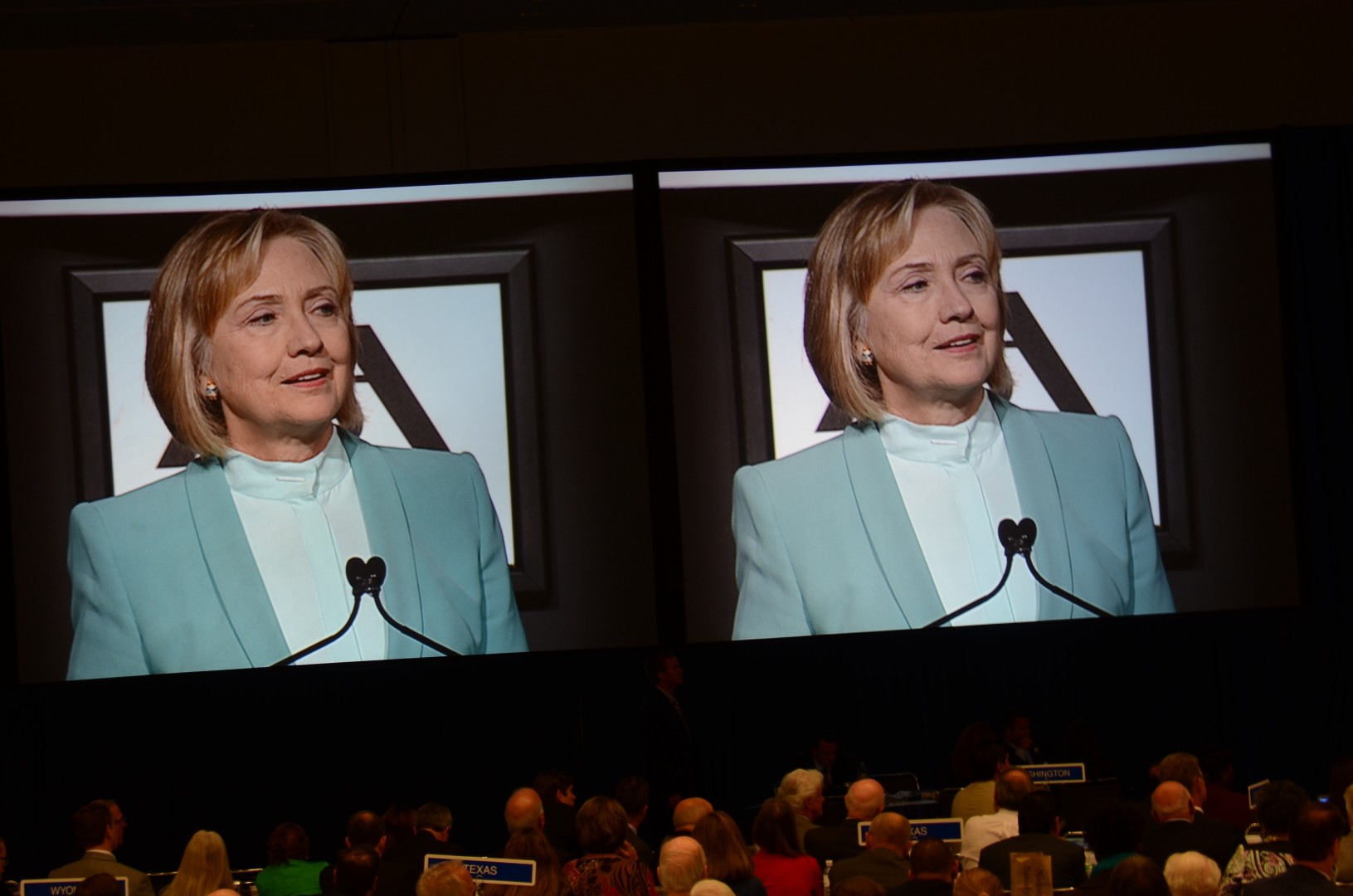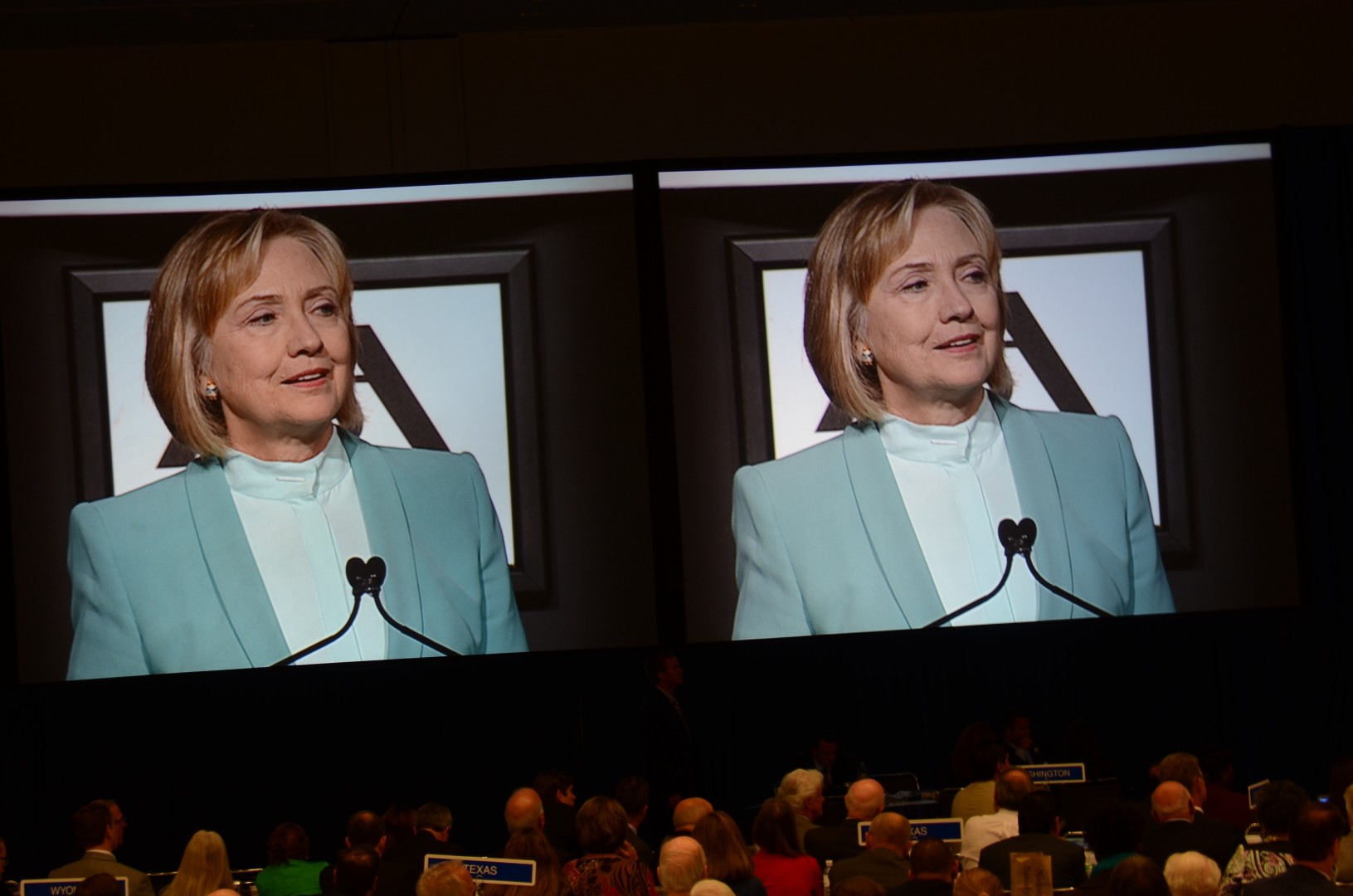 Former Secretary of State Hillary Clinton enters Tuesday's first presidential debate with a significant lead over her rivals for the Democratic nomination, after seizing the offensive against her most aggressive critics — House Republicans.
According to Morning Consult's most recent poll, Clinton leads the Democratic field with 54 percent of the vote, compared with 22 percent who say they will back Sen. Bernie Sanders (I-Vt.). That's a significant boost over last week, when Clinton led by 21 percentage points, 48 percent to 27 percent.
The three other candidates who will share the debate stage in Las Vegas Tuesday, former Maryland Gov. Martin O'Malley (D), former Rhode Island Gov. Lincoln Chafee (D) and former Sen. Jim Webb (D-Va.), are all polling at 1 percentage point.
[visualizer id="16962″]
One Democrat who will not be on the debate stage Tuesday, Vice President Joe Biden, would cut into Clinton's lead, though not by much. With Biden in the field, Clinton would lead with 47 percent, Sanders would take 20 percent and the sitting vice president would win only 17 percent of those who say they would vote in the Democratic primary.
Clinton's rise comes after House Majority Leader Kevin McCarthy (R-Calif.) said on Fox News that the select committee investigating the attacks on American diplomats in Benghazi was aimed at weakening the former Secretary of State. Clinton's campaign turned McCarthy's comments into a television advertisement portraying House Republicans as partisan warriors using a tragedy for political purposes.
The poll shows a spike in voters who see Clinton in a favorable light, especially among Democrats. Forty-eight percent of self-identified Democrats view Clinton very favorably, up seven points over last week, including 51 percent of Democratic women. Overall, however, Clinton's favorable rating remains an unhealthy 42 percent, compared with 53 percent who say they view her unfavorably.
Sanders remains one of only a handful of candidates on both sides of the aisle with a net-favorable rating. Thirty-nine percent of all respondents view the Vermont independent favorably, compared with 31 percent who see him unfavorably. Among Democrats, Sanders trails Clinton significantly in terms of overall favorability. Just over half of Democrats (55 percent) see Sanders favorably, compared with 79 percent who see Clinton favorably.
But a third of Democrats have yet to form an opinion of Sanders, which means he has room to grow with a strong debate performance on Tuesday. Similarly, two-thirds of Democrats have no opinion of O'Malley and Webb, and nearly seven in ten Democrats say they don't know enough about Chafee.
On the Republican side of the aisle, real estate magnate Donald Trump retains a wide lead over the rest of the field, with 34 percent of the vote. Retired neurosurgeon Ben Carson clocks in second, at 20 percent, while former Florida Gov. Jeb Bush (R) finishes at 9 percent.
Sens. Marco Rubio (R-Fla.) and Ted Cruz (R-Texas) and former Hewlett-Packard CEO Carly Fiorina are tied with 5 percent apiece, just ahead of former Arkansas Gov. Mike Huckabee's (R) 4 percent.
[visualizer id="16963″]
Carson, one of the few candidates who retains a net-favorable rating, is the only Republican other than Trump whose support has grown, and stayed high. Carson has shown steady growth since Morning Consult began tracking polls in mid-July, while Rubio, Bush and Fiorina have all seen their support shrink after individual peaks.
Just about a third of all voters have favorable impressions of Bush, Rubio and Fiorina.
The new poll shows just 39 percent of registered voters approve of the job President Obama is doing, down several points from last week's tracking poll. And only 29 percent believe the U.S. is headed in the right direction.
The Morning Consult tracking poll surveyed 2,002 registered voters between Oct. 8-12, for a margin of error of plus or minus 2 percentage points. The poll included subsamples of 749 self-identified Republicans and Republican-leaning independents, for a margin of error of plus or minus 3.58 percentage points, while a subsample of 826 self-identified Democrats and Democratic-leaning independents carried a margin of error of plus or minus 3.4 percentage points.