Clinton Sets Dodd-Frank as 'Minimum Reform'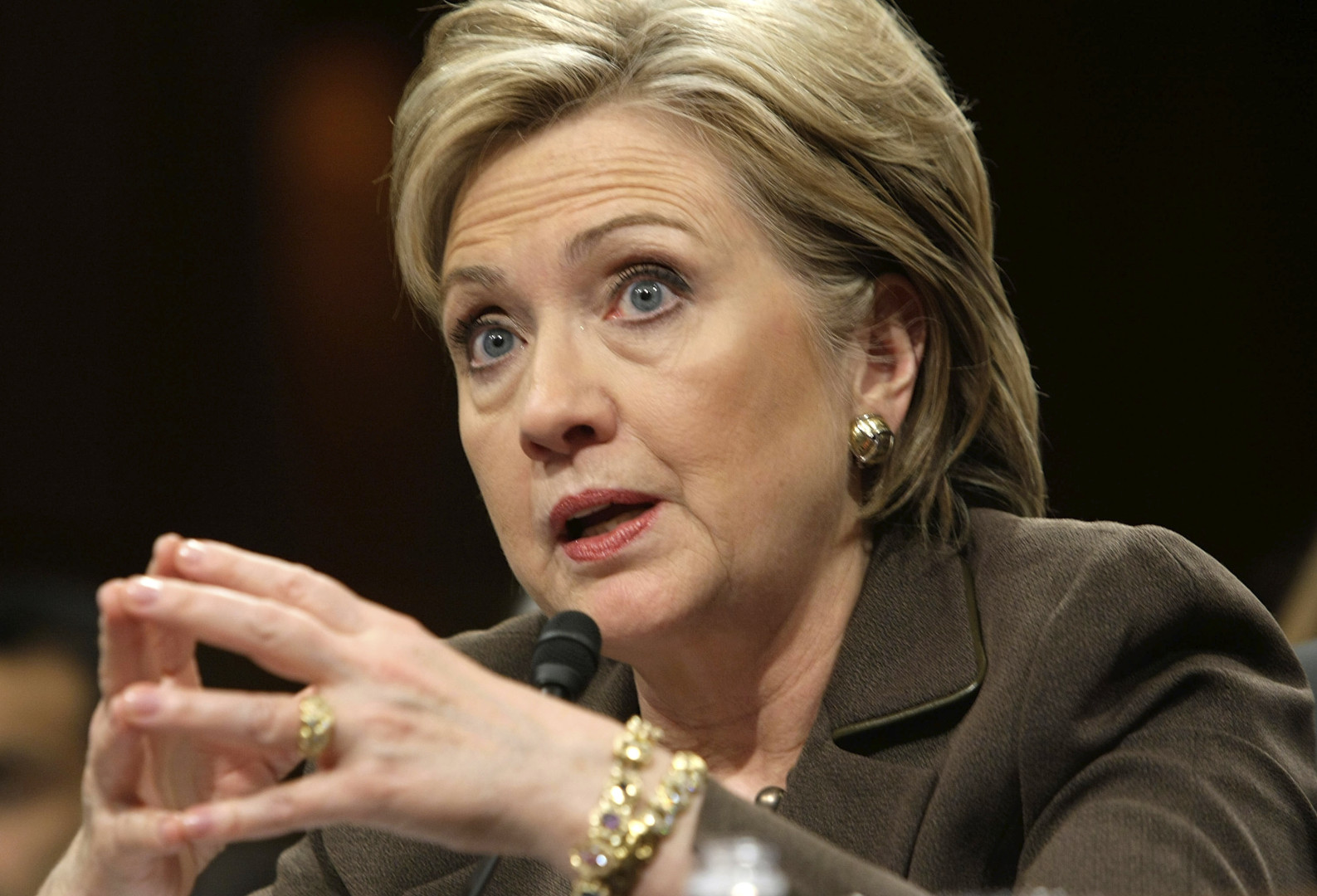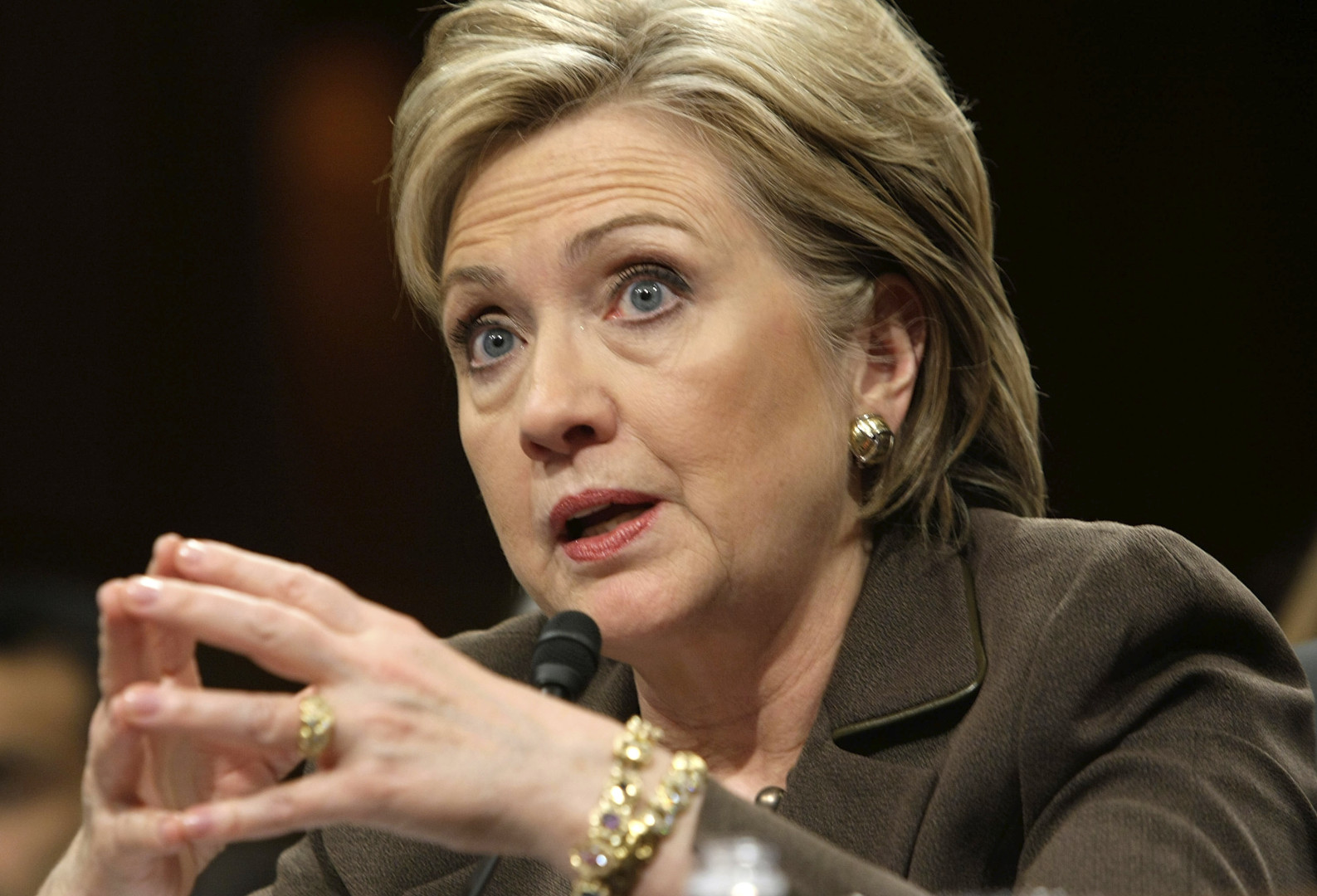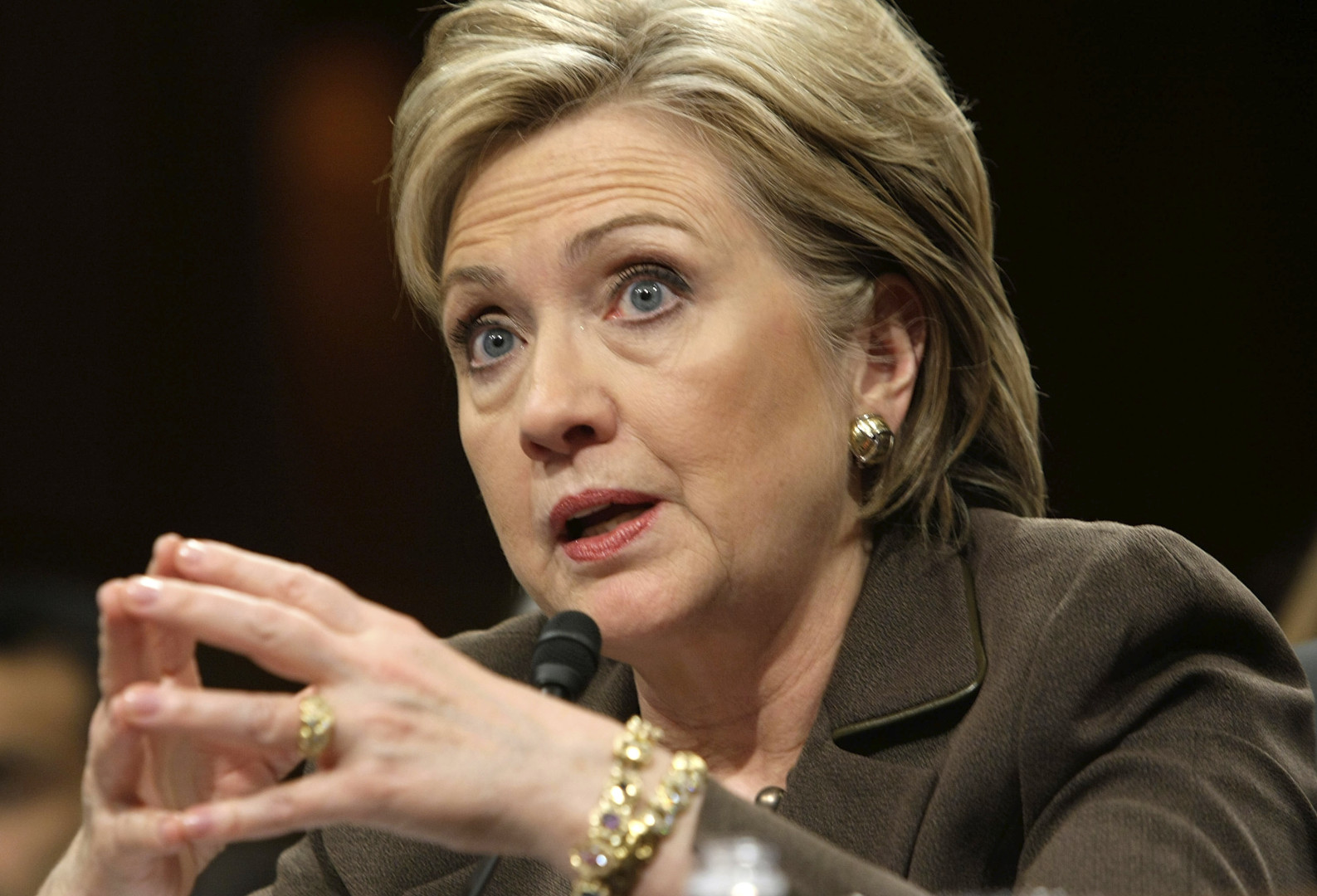 Hillary Clinton's plan for regulating Wall Street sends a clear message to those who want to roll back financial regulations — it won't happen under her watch. The Dodd-Frank financial reform law will be a protected species in a Clinton presidency, particularly the law's increased scrutiny of large financial institutions.
"She drew the line at Dodd-Frank as a minimum reform," said Bart Naylor, a financial policy advocate at Public Citizen, a left-leaning policy organization.
Clinton's financial platform shows no willingness to compromise on "too-big-to-fail" financial institutions. She calls for even more scrutiny of those banks than is occurring now. She would "pursue legislation that enhances regulators' authorities under Dodd-Frank to ensure that no financial institution is too large and too risky to manage," according to her platform.
The platform specifically takes aim at several GOP attempts to change Dodd-Frank by saying Republicans are trying to "hamstring the government's authority to regulate some of our largest and riskiest financial firms." That section's footnote is telling. It links to a Senate Banking Committee press release about Sen. Richard Shelby's Dodd-Frank overhaul legislation.
Shelby (R-Ala.), the chairman of the Banking Committee, wants to change major aspects of Dodd-Frank. His legislation would go in the opposite direction of Clinton on large financial institutions by raising the threshold for "systemically important" financial institutions from $50 billion in assets to $500 billion. It also would mandate the appointment of a Federal Reserve vice chair for banking supervision, ease regulatory requirements for small and community banks, and change the process by which regulators can designate a non-bank financial firm as "systemically important."
Clinton takes aim at many of those proposed changes, but she is harshest on the big, important banks. She would "charge a graduated risk fee every year on the liabilities of banks with more than $50 billion in assets and other financial institutions that are designated by regulators for enhanced oversight."
Her proposal for systematically important financial institutions directly repudiates not only the $500 billion threshold requested by Shelby, but more modest levels suggested by Federal Reserve officials. Fed Governor Daniel Tarullo has repeatedly said he would support a $100 billion threshold, and Fed Chair Janet Yellen testified before the Banking Committee in July that "like Governor Tarullo, I would be open to a modest increase in the threshold."
Unlike the bank regulators, Clinton's financial plan reflects a growing unity among Democrats that Dodd-Frank must be protected from any and all attacks. Congressional Democrats, and now Clinton, are aware that $50 billion may not be the economically perfect number to designate a bank for more scrutiny. But for now they are more concerned about making sure the Dodd-Frank protections don't get whittled away generally.
"I think [House Financial Services Committee Ranking Democrat] Maxine Waters and a number of Senate Democrats — [Banking Committee Ranking Democrat] Sherrod Brown, Sen. Elizabeth Warren [Mass.] and others — have successfully highlighted that the complexities of Dodd-Frank have real-world impact," Naylor said. "As that education has taken place, you see more unity behind senior Democrats in defense of Dodd-Frank."
Describing Clinton's $50 billion threshold, Naylor said, "That's horse-trading on her part rather than a deep quantitative analysis."
Clinton's financial plan is broadly in line with congressional Democrats' positions about Dodd-Frank, particularly their skepticism about Republicans' intentions. "Everything they're trying to do is to weaken Dodd-Frank, instead of figuring out how to make Dodd-Frank better," Brown said in a recent interview.
Sen. Chuck Schumer (D-N.Y.), the third-ranking Democrat in the Senate, has been unequivocal about Democrats' support for Dodd-Frank. In a recent conference call with reporters, he laid down the marker. "We're not going to allow Republicans to chip away at Dodd-Frank … Period," he said.
Clinton's robust defense of Obama's financial rules and calls for further regulation is in line with the left flank of her party, which has repeatedly pressed for stricter rules for Wall Street to prevent another financial crisis. Her platform offers a vocal endorsement of the Consumer Financial Protection Bureau, the agency championed by Warren and vilified as a "national credit nanny" by congressional Republicans.
"Dodd-Frank took crucial steps to protect consumers and investors from unfair and deceptive practices, most importantly by creating the CFPB," Clinton's platform says. "But much work remains to be done."
Clinton also plans to rein in debt collectors and regulate "shady overdraft practices." The platform offers tacit support for a major Obama priority, also supported by Warren, to impose a best-interests standard for retirement investment advice.
Ahead of the first debate Tuesday among Democratic presidential candidates, Clinton's platform is intended to show that she would not cater to the interests of Wall Street as president.
It remains unclear whether her campaign promises will insulate Clinton from the criticism that she is too close to Wall Street. Major banks and finance executives have donated large sums of money to the Clinton Foundation, and many left-leaning Democrats point to the policies of former President Bill Clinton's administration as part of the reason for the 2008 financial crisis.
Given that her main competitor for the nomination, Sen. Bernie Sanders (I-Vt.), has built his career on critiques of Wall Street and the "billionaire class," Clinton may still need to defend her Main Street record. The financial proposal is her first offering.