Wide Adoption of Solar Storage Could Benefit Society and Industry, Supporters Say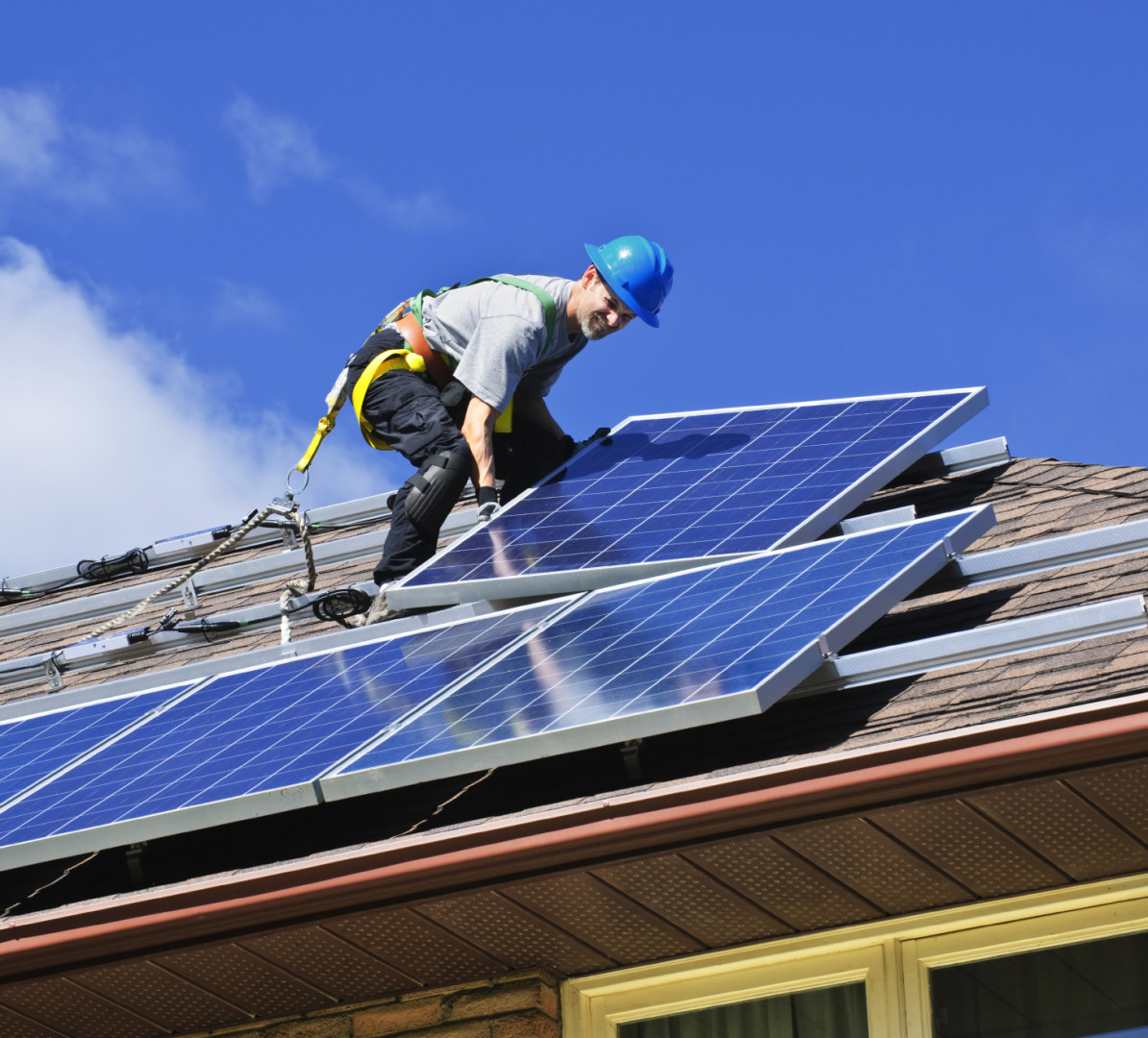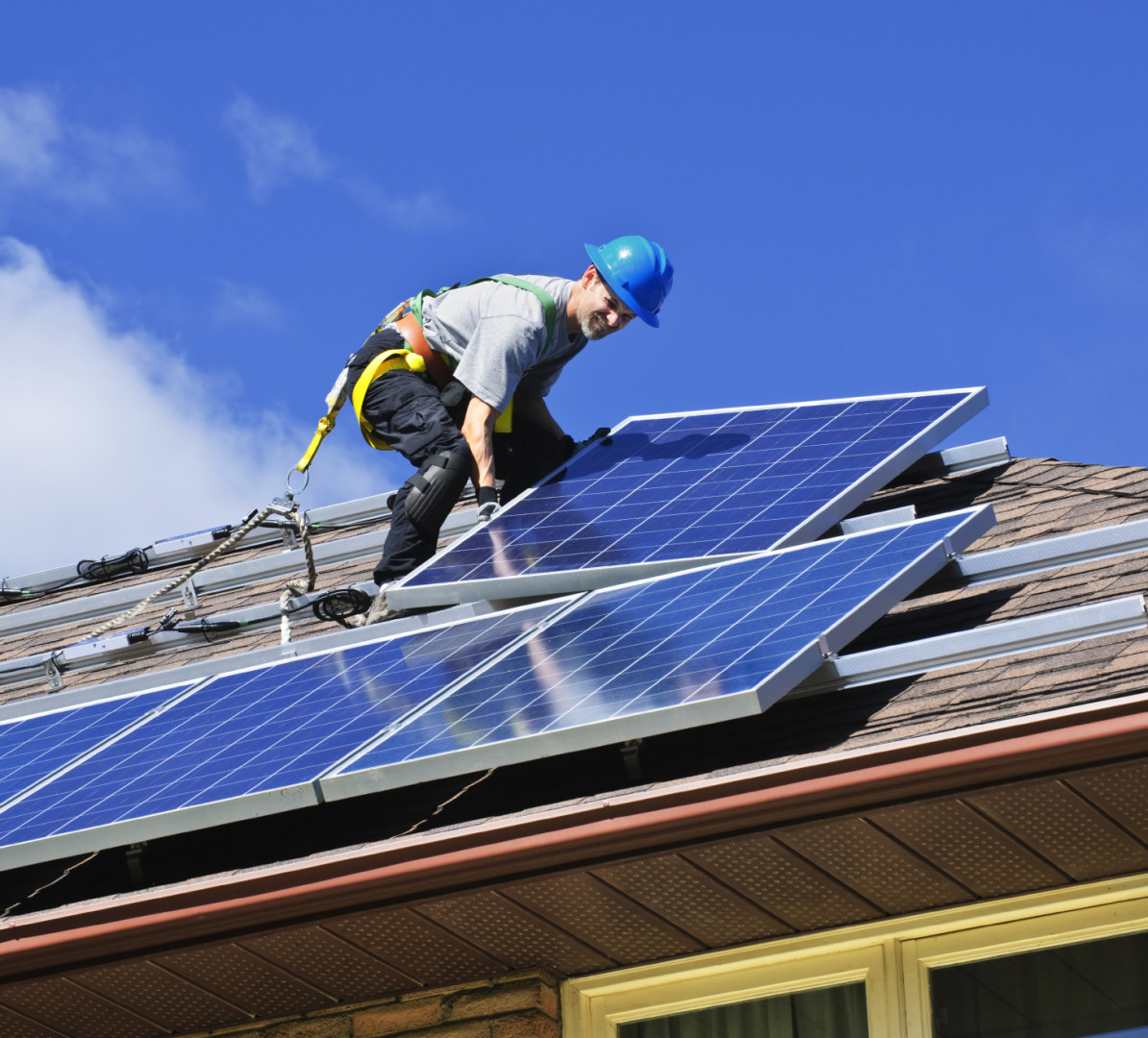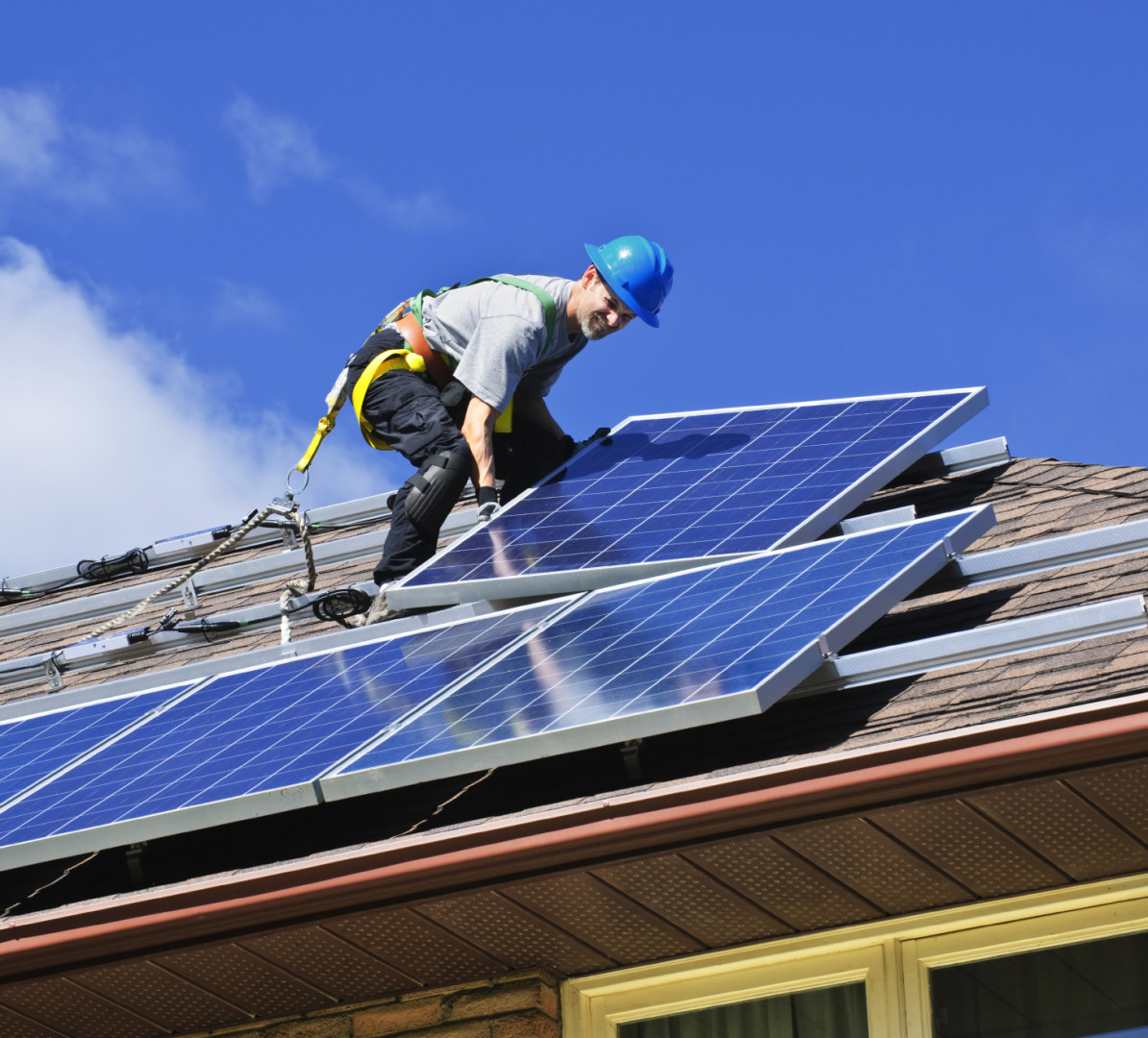 Solar energy isn't just for the wealthy and environmentally conscious. A new report released Wednesday says low-income housing developers should equip their units with solar panels to help residents ride out power outages. The analysis was produced by the Clean Energy Group, a nonprofit advocacy organization working on renewable alternatives and climate change.
The report focuses on three key cities: Washington D.C., Chicago, and New York City. Market rules and pricing incentives for solar are different in each place. Even so, the report finds that solar collection and storage systems can be successfully implemented in each region at no net cost over the lifetime of a project. In some scenarios, it would take less than four years for developers to recover their initial investment.
Traditional solar power alone isn't enough to keep the lights on during emergencies, said Lewis Milford, president of the Clean Energy Group – you need batteries to store collected energy. "Even if you have a solar system sitting up on a roof someplace, if the power goes out, that typically goes out too. So in places like New York City after [Superstorm] Sandy, or in any other disaster, you may have a whole lot of solar sitting out there, but its not going to work unless its set up in a way to run when the power grid goes down," he said.
From a logistical perspective, solar's biggest downfall is that, like wind energy, it does not provide consistent power. At night and during cloudy periods solar users have to fall back on traditional power sources, which is more expensive. "Storage fills the gap and can enable greater expansion of solar in many applications. So, over the long run, that's going to be very important for the expansion of the technology," Milford said.
The biggest uncertainty facing the industry is the fate of the federal solar investment tax credit, or ITC. Unless Congress takes action, the residential portion of the ITC will expire at the end of next year and the commercial credit will drop to 10 percent.
ITC is a major boon to the solar industry, enabling remarkable growth in the residential solar industry since its introduction. It now allows businesses and private consumers to write off 30 percent of solar installation costs, but only after the projects are completed.
Milford hopes solar storage can mitigate the negative impact of an energy market without ITC. "These systems all depend on an ITC tax credit. But if and when it goes away or declines, it seems pretty clear to us that its going to be important for developers to consider storage as part of the solar mix. Because its likely to improve the economics, with or without an ITC going forward," he said.
As things stand, it looks likely that the ITC will expire this year. There is some willingness in Congress to extend it, but so far those provisions have not been included in the year-end tax package that is their best hope.
Pro-solar lawmakers like Republican Sens. Dean Heller (Nev.) and Rob Portman (Ohio), along with Democratic Sens. Maria Cantwell (Wash.) and Chuck Schumer (N.Y.) are advocating changing the credit such that that commercial developers can get it as long as they start their projects before 2017. They wouldn't have to be done with their by then. But that proposal has met resistance from tax writers, who don't want to tinker with the actual language of credits that they plan to extend by year's end.
The loss of ITC isn't the only potential problem facing the solar industry. Utilities are pushing back on some of the ways solar users are paid for their power.  A pricing battle between utilities and solar companies is currently playing out in California, one of the U.S.' most solar-friendly states.
The California Public Utilities Commission is considering eliminating how residential solar panel users are currently paid for the excess power they generate, a system known as net metering. At the same time, the utilities want to charge solar users more money for the traditional power they use to supplement their solar. The end result could be that solar becomes less cost effective.
"Utilities are beginning to transition and change their rate structures, as you see in California and a number of other markets," said Seth Mullendore, project manager on Clean Energy's new report. "Storage can help offset both of those and really add value to the system, particularly as we see utilities try to figure out how to properly price their structures."
For now, solar's growth spurt continues. Clean Energy says affordable housing developers have expressed significant interest in solar storage ideas like those outlined in the report.
Such energy resilience infrastructure could have significant benefits during natural disasters such as Superstorm Sandy, which knocked out power to over eight million people in 2012, stranding vulnerable residents without essential services. Earlier this month, tens of thousands of people were left without power after extreme rainfall and flooding in South Carolina.
But market mechanisms and incentives for solar power vary greatly across the country, which makes it a challenge for advocates to encourage widespread adoption. In many states vulnerable to natural disasters, solar is not yet a viable option for low-income housing. "We are working with people all across the country on these projects," said Mullendore. "For example, we're working with a group in the New Orleans area, and they are looking at solar storage technologies. But they're going to need support at state or federal level."