The Coming Week: Paul Ryan's Choice Overshadows Looming Deadlines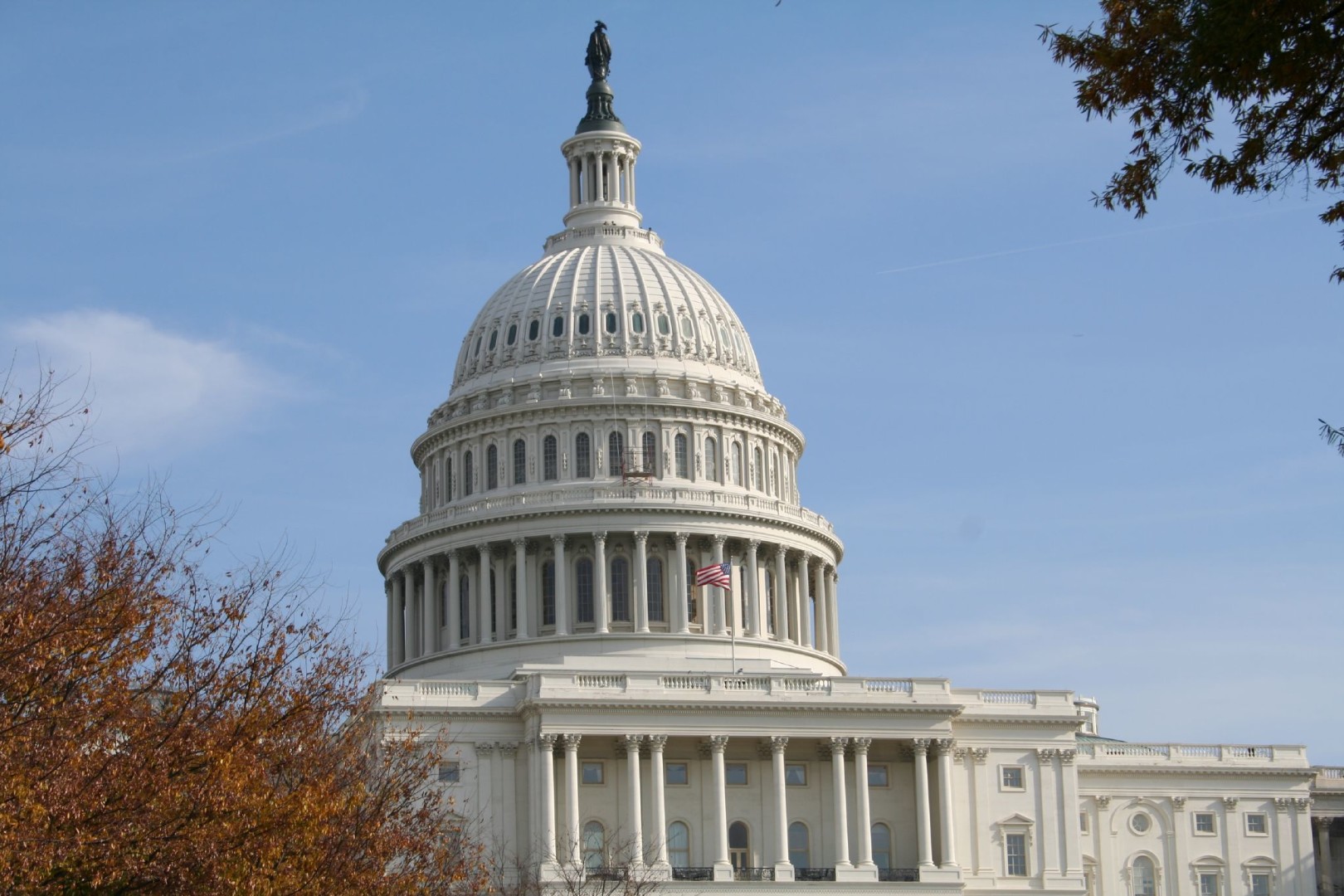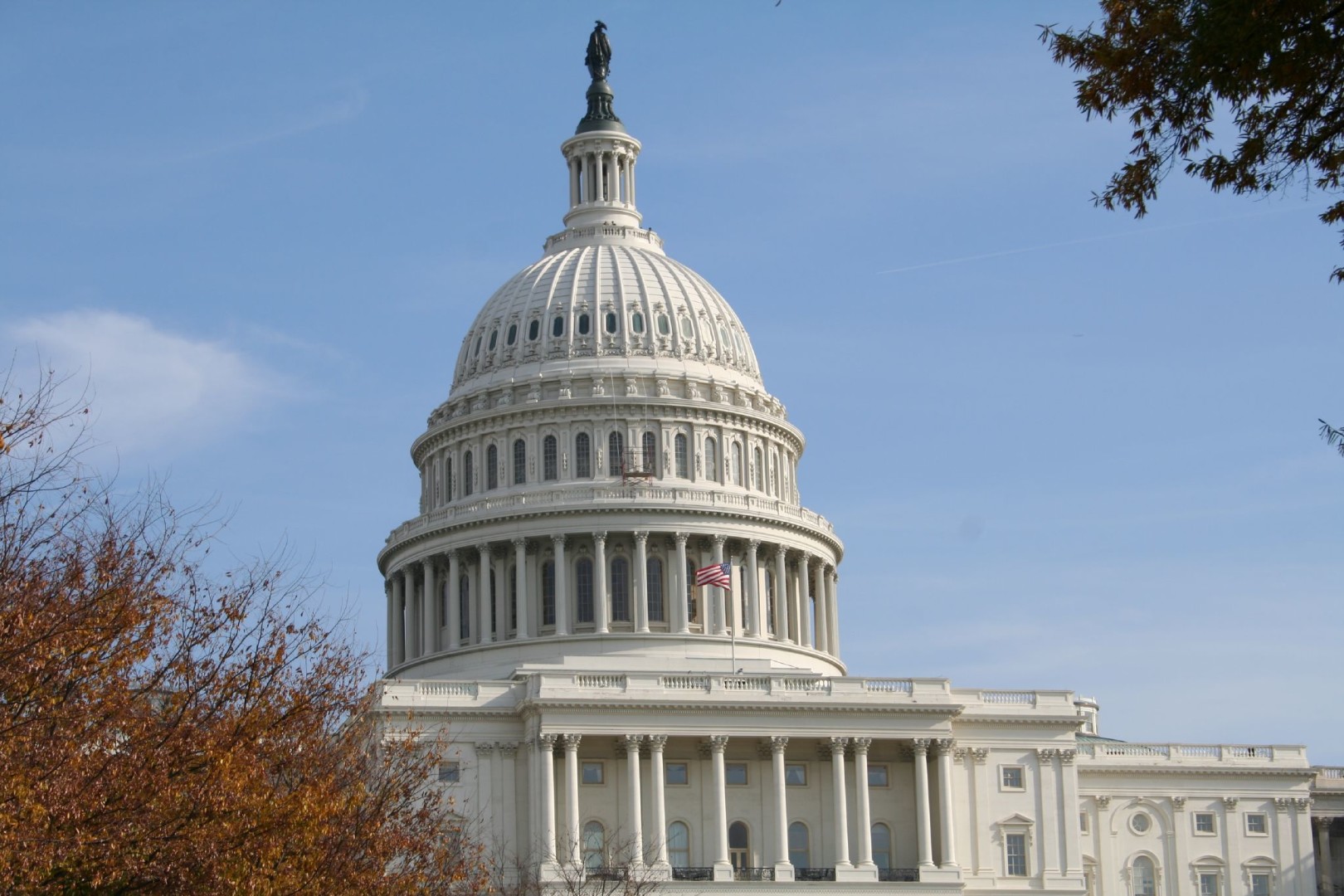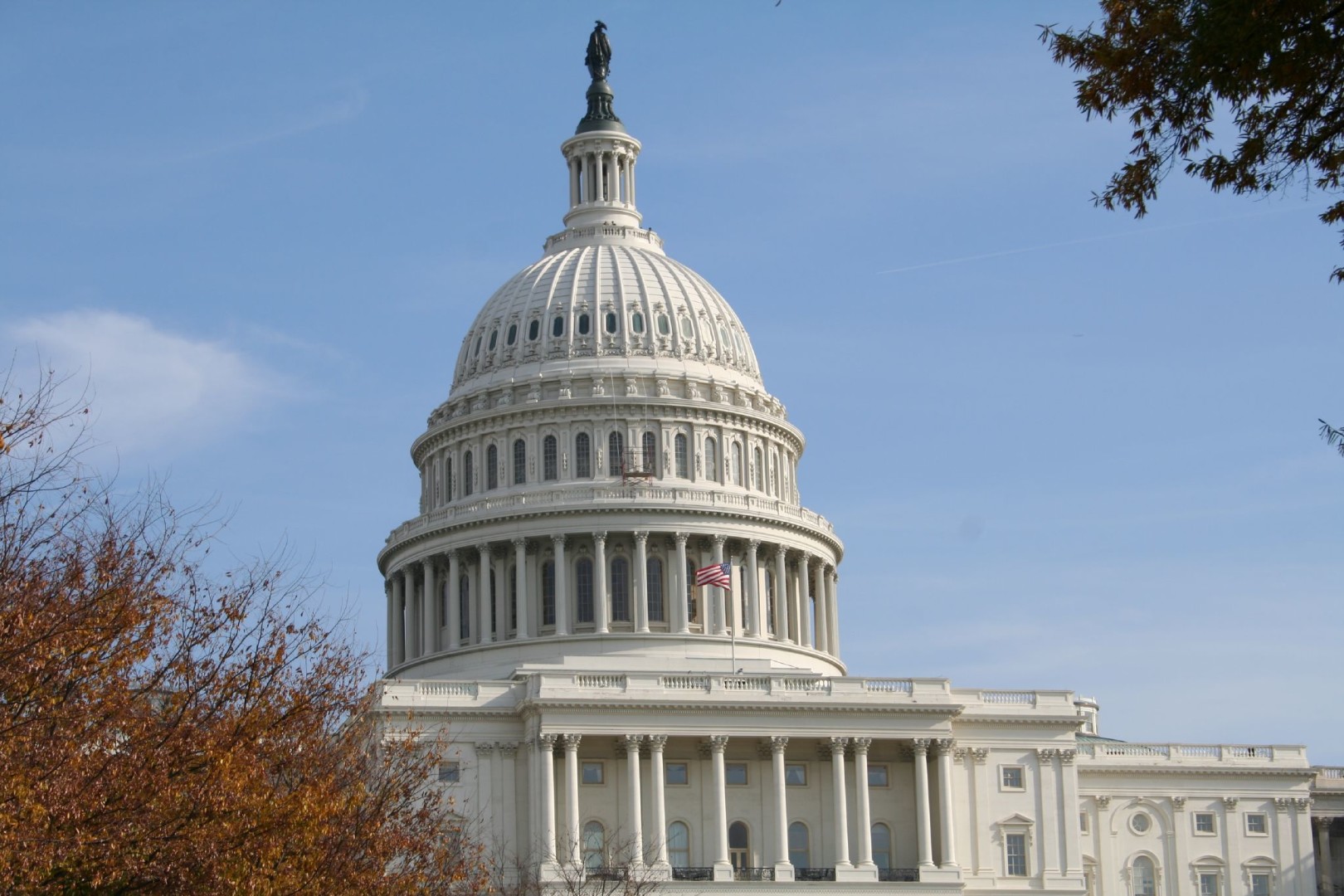 Skip to: Energy, Finance, Health, Tech, Transportation
The biggest news this week will come from House Ways and Means Committee Chairman Paul Ryan (R-Wis.), who in short order must decide whether he wants to make a bid for the House speakership. Several Republicans have asked him to step in to the speaker's race after Majority Leader Kevin McCarthy (R-Calif.) abruptly took himself out of the running.
Ryan said "no" several times before the Columbus Day recess. It's not clear that he has the support from the feisty House Freedom Caucus, which may be a determining factor in his next steps. Ryan and his staff have been silent about any deliberations since Congress adjourned for a week-long break.
No matter what Ryan decides, a number of congressional deadlines loom without regard for the turmoil consuming the House GOP conference.
Most urgently, Congress needs to raise the federal government's borrowing limit by Nov. 3, according to the latest update from the Treasury Department.  "At that point, we expect Treasury would be left with less than $30 billion to meet all of the nation's commitments — an amount far short of net expenditures on certain days, which can be as high as $60 billion," Treasury Secretary Jacob Lew wrote in a letter to outgoing House Speaker John Boehner (R-Ohio) Thursday.
Boehner, who said he would remain in place until a successor is chosen, has signaled that he hopes to clear the legislative brush for whomever takes up the gavel next. His team is signaling that a debt limit resolution could be part of that effort.
A Boehner aide, who cautioned that no decisions have been made, said Wednesday that it was "certainly possible" that the Ohioan could resolve the debt ceiling issue before he leaves Congress.
In recent years, the debt-ceiling vote has become a tough issue for deficit-minded conservatives, even though raising the limit simply allows Treasury to borrow the money it needs to cover spending that Congress has already signed into law.
Still, many Republicans balk at the idea of wasting the must-pass deadline without extracting concessions from Democrats on spending cuts. During the last debt ceiling showdown in 2014, only 28 Republicans followed Boehner's lead and voted to raise the limit. The White House, for its part, has said it will not negotiate on an issue that has the potential to throw financial markets into a tailspin.
The fate of a long-term budget deal that raises spending limits and funds the government through next September also remains in limbo, hinging in no small part on what happens with the debt ceiling and who becomes the next speaker. A stopgap spending bill passed in September will keep the government open through Dec. 11.
(Morning Consult has put together a handy calculator listing all of the possible ways to offset a budget deal and a long-term highway bill. Try it. It's not as easy as it seems.)
As if there wasn't enough drama among House Republicans and the country's fiscal future, a big event on Capitol Hill this week will be former Secretary of State Hillary Clinton's appearance before the House Benghazi Committee on Thursday.
The Senate returns for votes on Tuesday, when the chamber will consider Sen. David Vitter's (R-La.) bill to cut off certain block grants for "sanctuary cities" that don't detain undocumented immigrants for violating immigration laws when they are picked up by local police.
That vote, ripe for GOP speeches criticizing the White House on its immigration policies, will happen only days before Vitter's name appears on the ballot in Louisiana's gubernatorial election.
TRANSPORTATION
Congress also faces an Oct. 29 deadline to extend surface transportation authorization. The House Transportation and Infrastructure Committee has scheduled a markup for a highway bill Thursday, but the committee will only consider the policy aspects of federal highway funding, not the offsets. It would cost about $90 billion to fully fund a highway bill for five years.
Without revenue raisers, the House highway bill is almost useless, as it violates GOP pay-as-you-go requirements. Still, it sets a marker for negotiations with the Senate, which has passed its own bill that is funded for three years with revenue provisions that many budget experts don't like.
Once the highway bill clears the House Transportation Committee, the House will have one week to pass it and then resolve a number of differences with the Senate before the highway authority expires.
Given that short timeframe, it's a near certainty that Congress will have to pass another short-term authorization of highway programs, though for how long remains unclear. The nation's transportation accounts have the money to stay solvent until next June.
Notably, the transportation chiefs on Capitol Hill have been mum about another extension, signaling they aren't willing to give up just yet.
—Fawn Johnson
FINANCE
House backers of the now-defunct Export-Import Bank are looking forward to their chance to vote on reauthorization over the full-throated opposition House Financial Services Committee Chairman Jeb Hensarling (R-Texas).
A rarely-used discharge petition successfully garnered the necessary 218 signatures to bypass the committee process in early October. That means the reauthorization bill can come to the House floor as soon as October 26. House leaders and opponents cannot prevent a vote on the measure or even delay it for too long. They are limited to one motion to adjourn once the bill is under consideration. At most, that can delay House proceedings for an hour or so.
Given that a majority of House members signed the petition, passage of the five-year reauthorization is virtually guaranteed. The fate of the bill in the Senate is less clear. Since Majority Leader Mitch McConnell has said he doesn't want to spend a week of valuable floor time debating Ex-Im reauthorization, which he doesn't support. The bank will likely have to hitch a ride on some other must-pass bill. There's plenty of that to go around this fall.
—Gabe Rubin
HEALTH
Congress returns this week greeted by a new health crisis. About 30 percent of Medicare Part B beneficiaries could see their premiums rise by half next year unless Congress and the White House can strike a deal to prevent the increases. The price hikes could impact millions of Medicare Part B enrollees (i.e., those who use Medicare for preventive services, mental health care, or specific diagnostic treatments from their doctors).
Specifically, the beneficiaries who will see the increases are those who are considered high-income, new to Medicare, do not receive Social Security, or qualify for Medicaid.
Before Congress left for recess, Democratic House Leader Nancy Pelosi (Calif.) blamed House Speaker John Boehner (Ohio) for stalling on addressing the premium increases. Its unclear how lawmakers will respond to the crisis now that they  are back in town. It's certain they will be asked about it repeatedly.
The House is also gearing up to vote on a reconciliation bill to repeal key portions of the Affordable Care Act, including the individual and employer mandates. As of Friday, the schedule for the House vote was still up in the air.
Senate Republicans are ready to use the budget tactic called reconciliation to send the bill to President Obama, but Majority Leader Mitch McConnell has said he wants the House to act first. Reconciliation allows Republicans to avoid a filibuster from Senate Democrats.
It's not certain that the House will be able to pass a reconciliation bill over the objections of arch-conservative Republicans who don't think it goes far enough. It is even less likely that a half-repeal of Obamacare would make it through the Senate, for the same reason. Nonetheless, if the package were to make it through both chambers, it would be the first time congressional Republicans were able to pass an Obamacare repeal.
The House Energy and Commerce Committee is scheduled to hold a hearing "examining the Medicare Part D Therapy Management Program."
—Jon Reid
TECH
The Federal Communications Commission holds its monthly open meeting on Thursday, at which it will dive into the international preparations for a 5G wireless network. The agency is expected to approve a proposal allowing U.S. engineers to research hard-to-use high frequency airwaves that are seen as a major component of the future 5G mobile network.
The commission will also vote on a proposal to simplify how U.S. broadcasters request licenses for foreign entities attempting to own more than 25 percent of them. The National Association of Broadcasters has pressed for a reduction in the time and paperwork spent in this process, saying a simpler approach would help bring investment money to smaller broadcasters.
In Congress, the Senate's cybersecurity bill remains in limbo as lawmakers return to Washington.  The bill's sponsor, Senate Intelligence Committee Chairman Richard Burr (R-N.C.) said before the Columbus Day recess that the bill will return to the Senate floor this week. However, the Senate is set to take up a different bill, on sanctuary cities, when it convenes.
Cybersecurity may be lowering in priority for lawmakers, as they still have to figure out how they deal with annual appropriations bills, budget reconciliation, and highway funding.
What's more, new opposition from a major tech industry group and second-place Democratic presidential candidate Sen. Bernie Sanders (I-Vt.) makes the cybersecurity bill's fate even more uncertain. The Computer and Communications Industry Association revealed its opposition to the bill last week, saying the measure could be harmful for "innocent third parties" because it lacks protection for user privacy.
CCIA represents tech giants including Google, Yahoo, Facebook and T-Mobile.
—Amir Nasr
ENERGY 
A Supreme Court decision on the legality of a Federal Energy Regulatory Commission "demand-response" rule could come as early as this week. The rule requires power users to be paid for reducing electricity use at times of peak demand. Conservative justices seem skeptical that the rule falls within the agency's jurisdiction, and they may uphold a lower-court decision to strike it down.
Efforts to repeal the crude oil export ban are likely to continue to dominate the somewhat stalled energy agenda in Congress. Senate Republicans have expressed interest in coming up with incentives to win more Democratic support on oil exports now that the House has passed its bill.
Senators sponsoring a rewrite of a decades-old law on toxic substances are looking for a way to pass it on the Senate floor without taking up any debate time. If they succeed in bringing the bill to the floor through "unanimous consent," bypassing a formal roll-call vote, the legislation is expected to make its way quickly to President Obama's desk. The House overwhelmingly passed a related measure in April.
—Deirdra O'Regan