Ryan Would Run for Speaker, with Conditions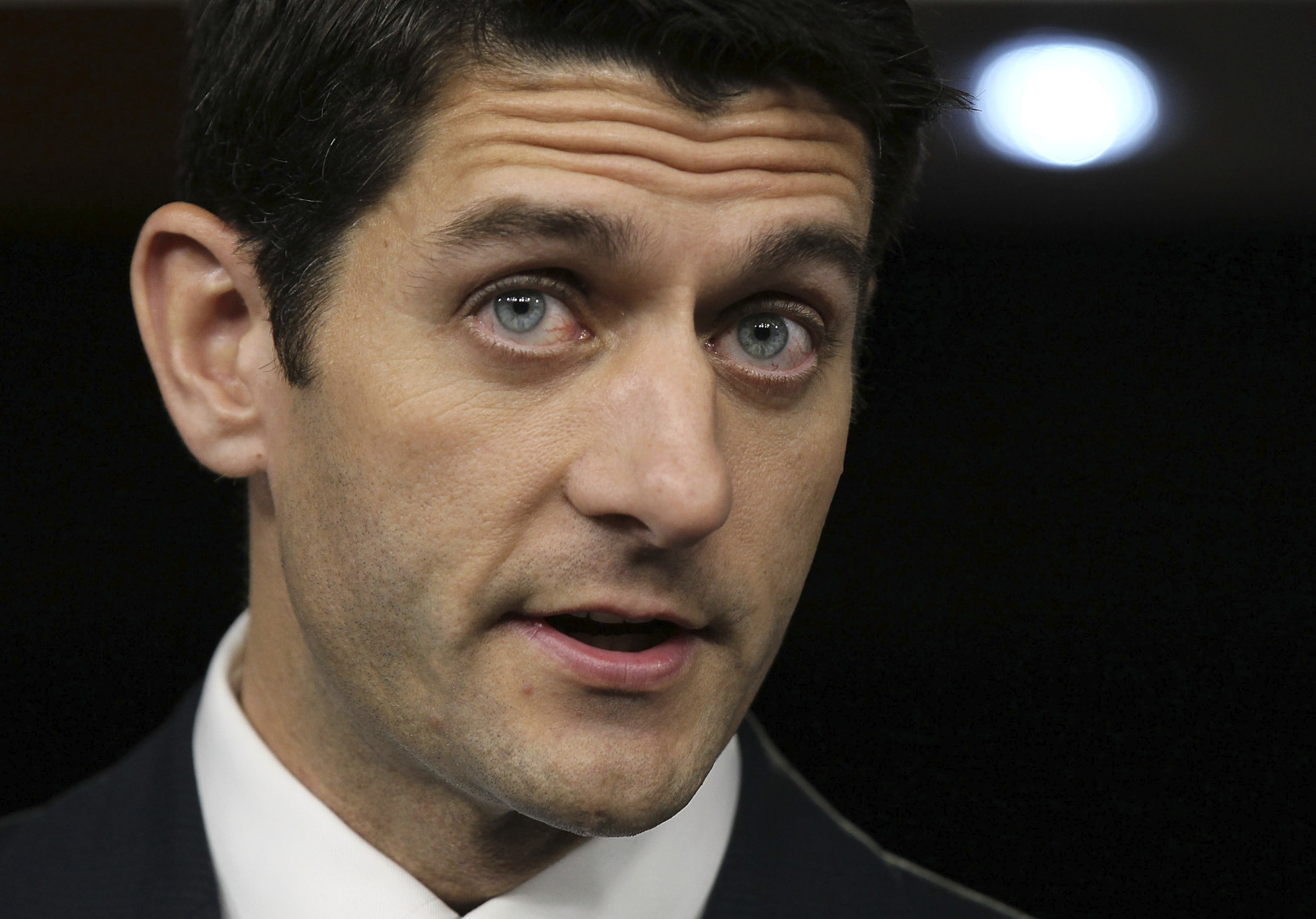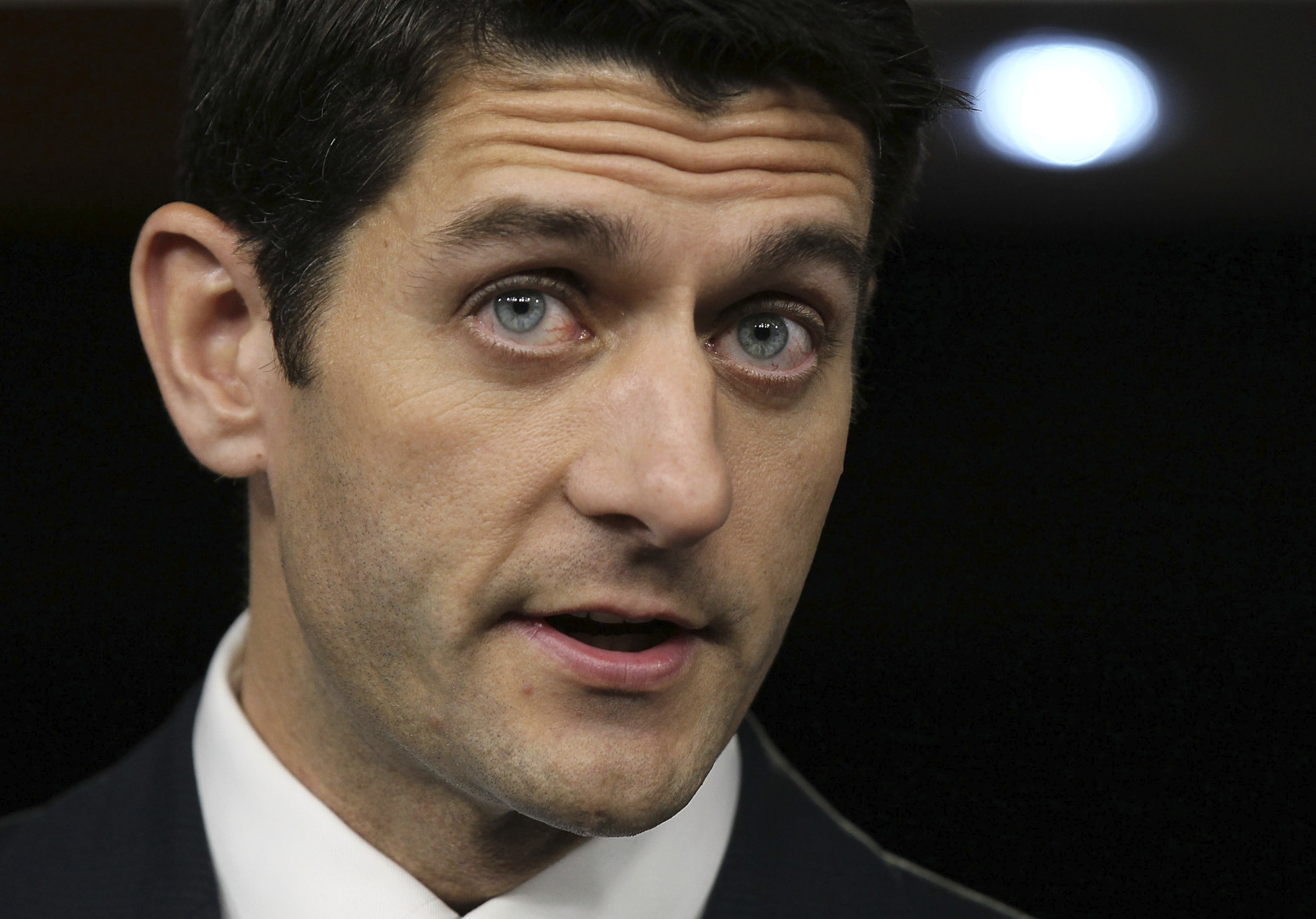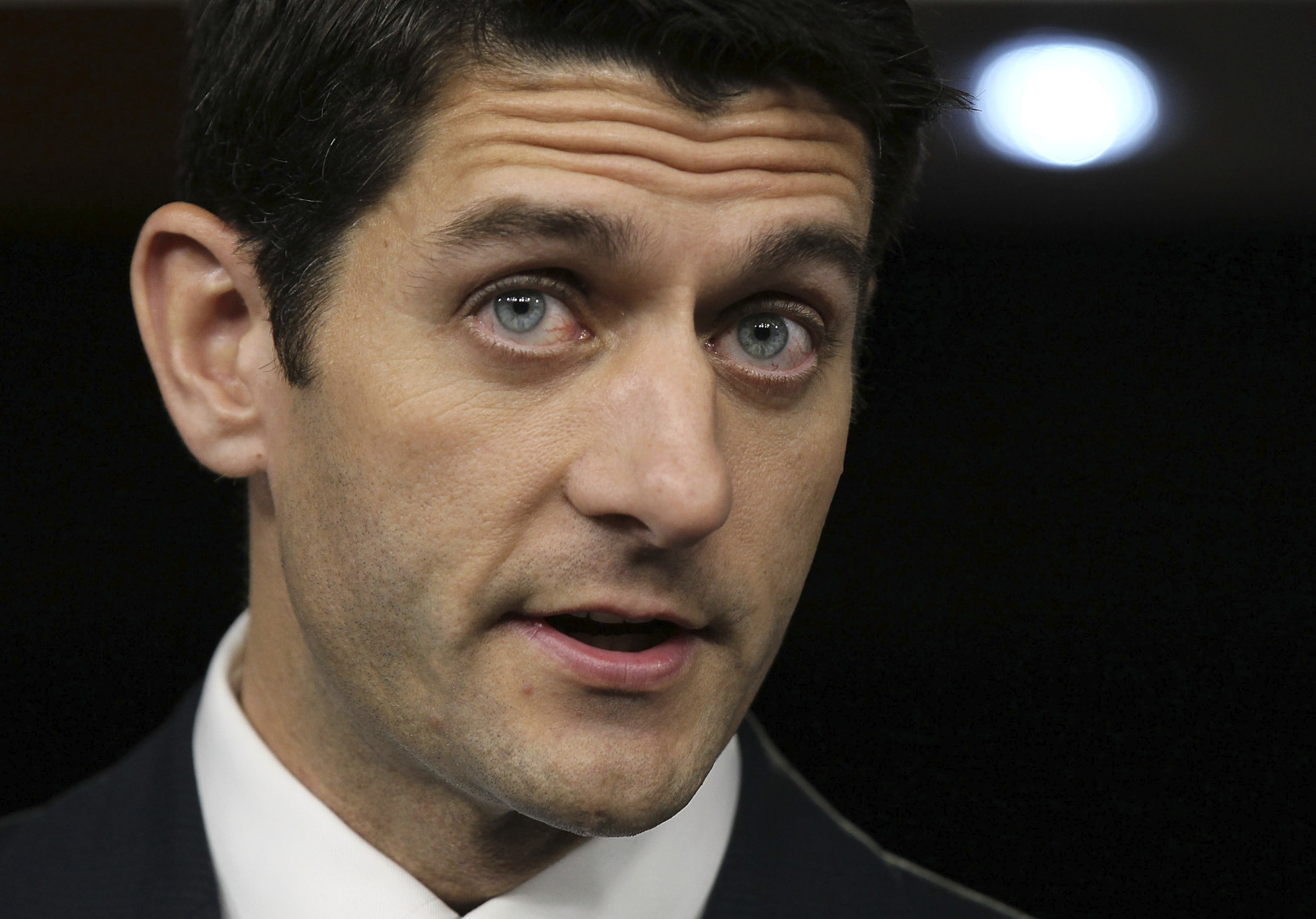 Rep. Paul Ryan (R-Wis.) told his colleagues Tuesday night he will run for speaker, but only if the vast majority agreed to a number of conditions."What I told members is: if you can agree to these requests and if I can truly be a unifying figure, then I will gladly serve," Ryan said a press conference following the Republican meeting. "And if I'm not unifying, that will be fine as well."
Speaking at a closed-door meeting, the House Ways & Means Chairman told Republican lawmakers that he would run "with reluctance," as long the three major coalitions within the larger conference – the moderate Tuesday Group, the conservative Republican Study Committee and the hard-line House Freedom Caucus – endorsed him by the end of the week.
The 2012 vice presidential candidate said he would be open to changing House rules, a repeated demand from many Boehner critics. One of those changes could be an overhaul of the "vacate the chair" motion, a procedural tool that gave a far-right faction of the GOP conference enough leverage to eventually force Boehner's ouster.
Ryan added that he would not be willing to undertake the fundraising responsibilities that traditionally fall to the speaker, because he did not want to spend the required time away from his family.
"I genuinely worry about the consequences that my agreeing to serve will have on them," he said. "But my greatest worry? My greatest worry is the consequence of not stepping up."
Winning the support of the House Freedom Caucus will prove the toughest challenge.
The group has already formally endorsed Rep. Daniel Webster (R-Fla.) in the speaker race and its members have been among the loudest critics Boehner and Majority Leader Kevin McCarthy (R-Calif.), who unexpectedly dropped out of the race for the speaker's gavel a week and a half ago.
Speaking to reporters before Ryan's announcement just off the House floor, Freedom Caucus board member Rep. Mark Meadows (R-N.C.) signaled that the group could be open to a Ryan speakership, but not for nothing.
"If he can make a compelling case that we're going to do business different in Washington, D.C. than the way that we have been doing business," he said, "then certainly I think he would find a broad range of support."
Another caucus member, Rep. Ted Yoho (R-Fla.), told reporters as he walked out of the meeting that he still wanted Webster to take Boehner's place. Rep. Trent Franks (R-Ariz.), also of the Freedom Caucus, said that the group would next meet Wednesday to discuss next steps.
Rep. Bill Flores (R-Texas), the chairman of the Republican Study Committee, told reporters that he would back Ryan, but cautioned an official position from the committee would have to wait. The group will meet over lunch Wednesday.
Rep. Jason Chaffetz (R-Utah), the chairman of the House Oversight and Government Reform Committee who had until tonight been a candidate for the speakership, quickly fell in line behind Ryan, something he had failed to do when McCarthy was the frontrunner.
"I am out and supporting @RepPaulRyan for Speaker. Right person at the right time," he tweeted immediately after the news broke.
Members said no decision on raising the debt limit had been made, though the conference has another meeting tomorrow morning.