Energy's Numbers Guy Has Oil On His Tongue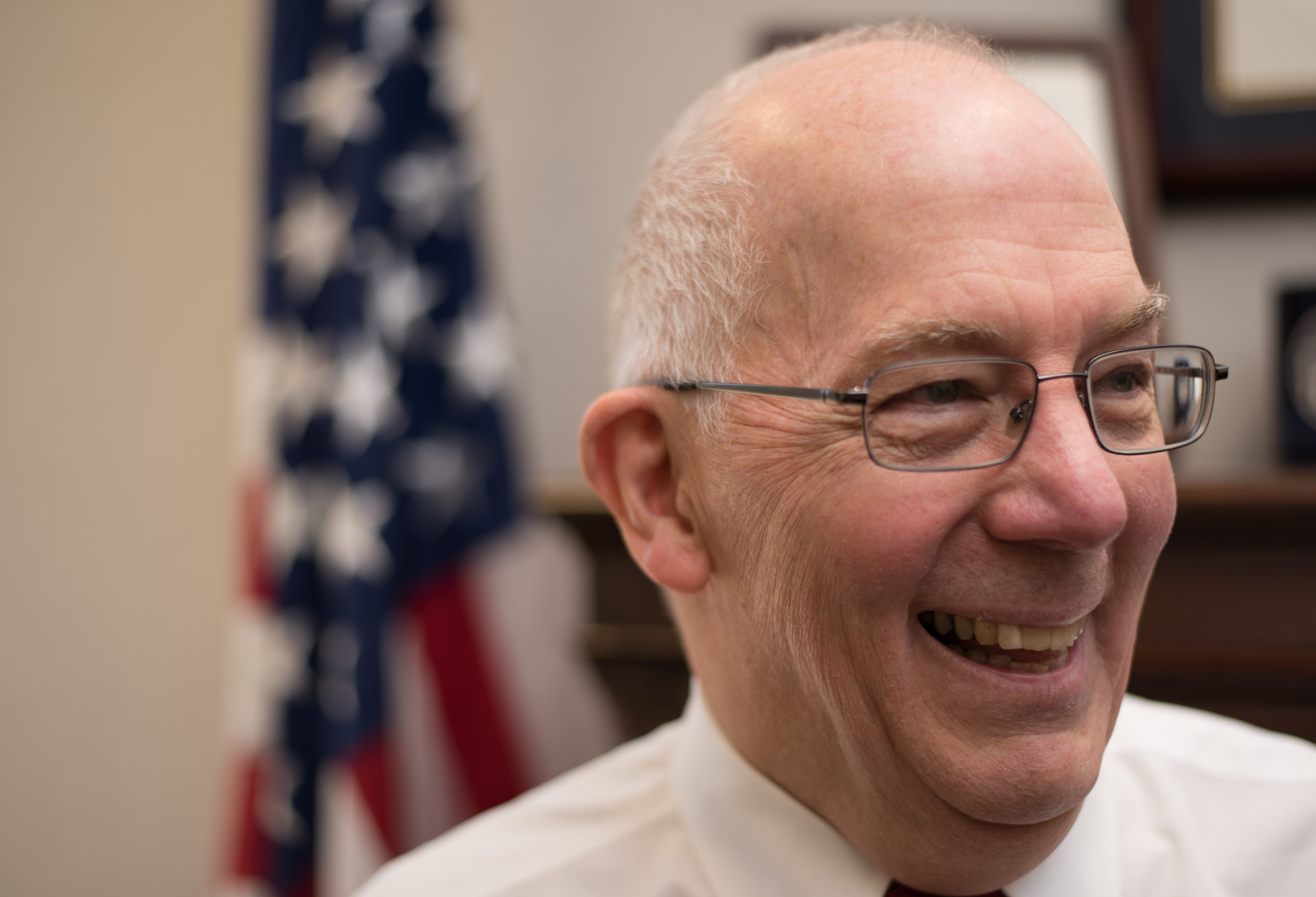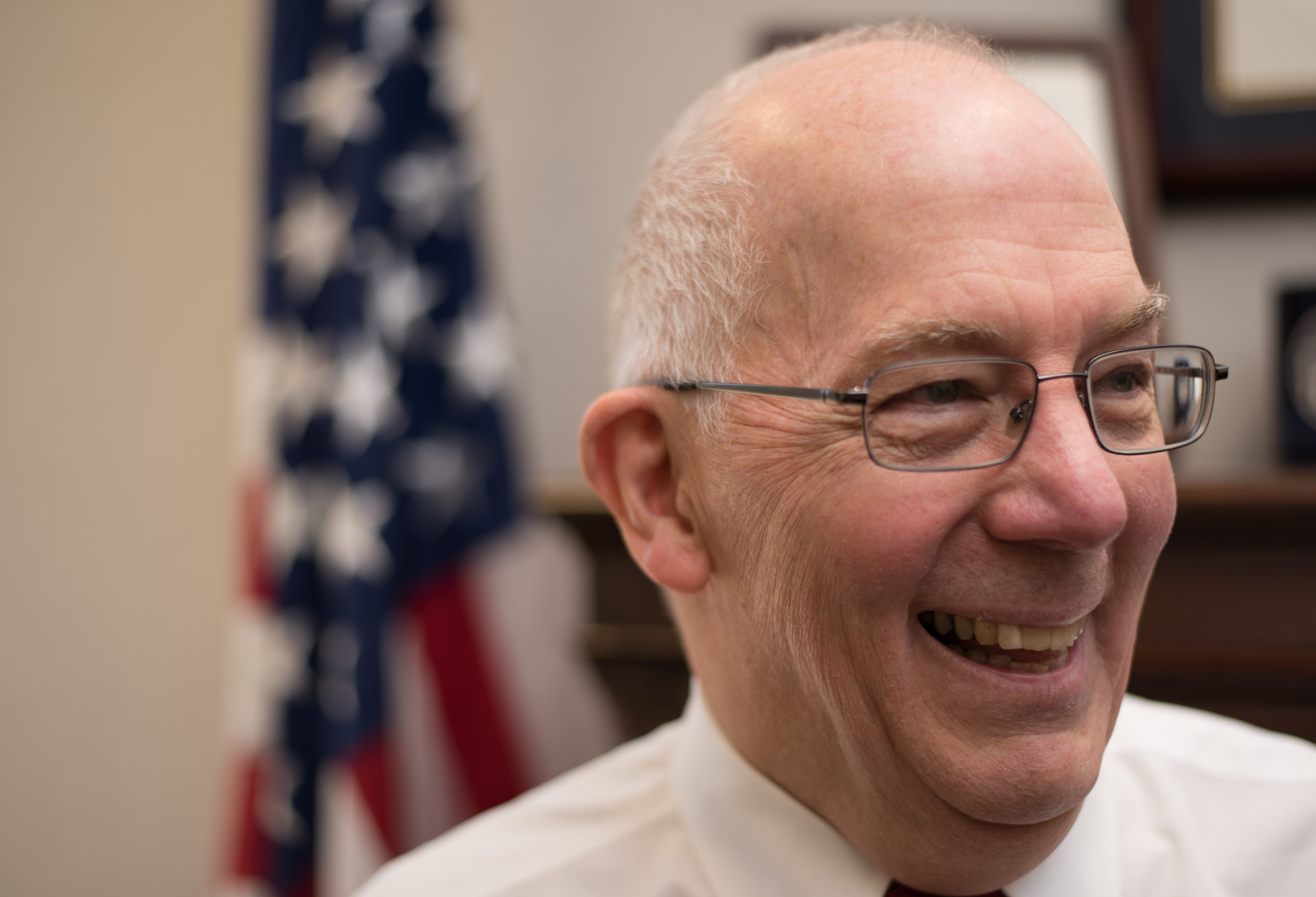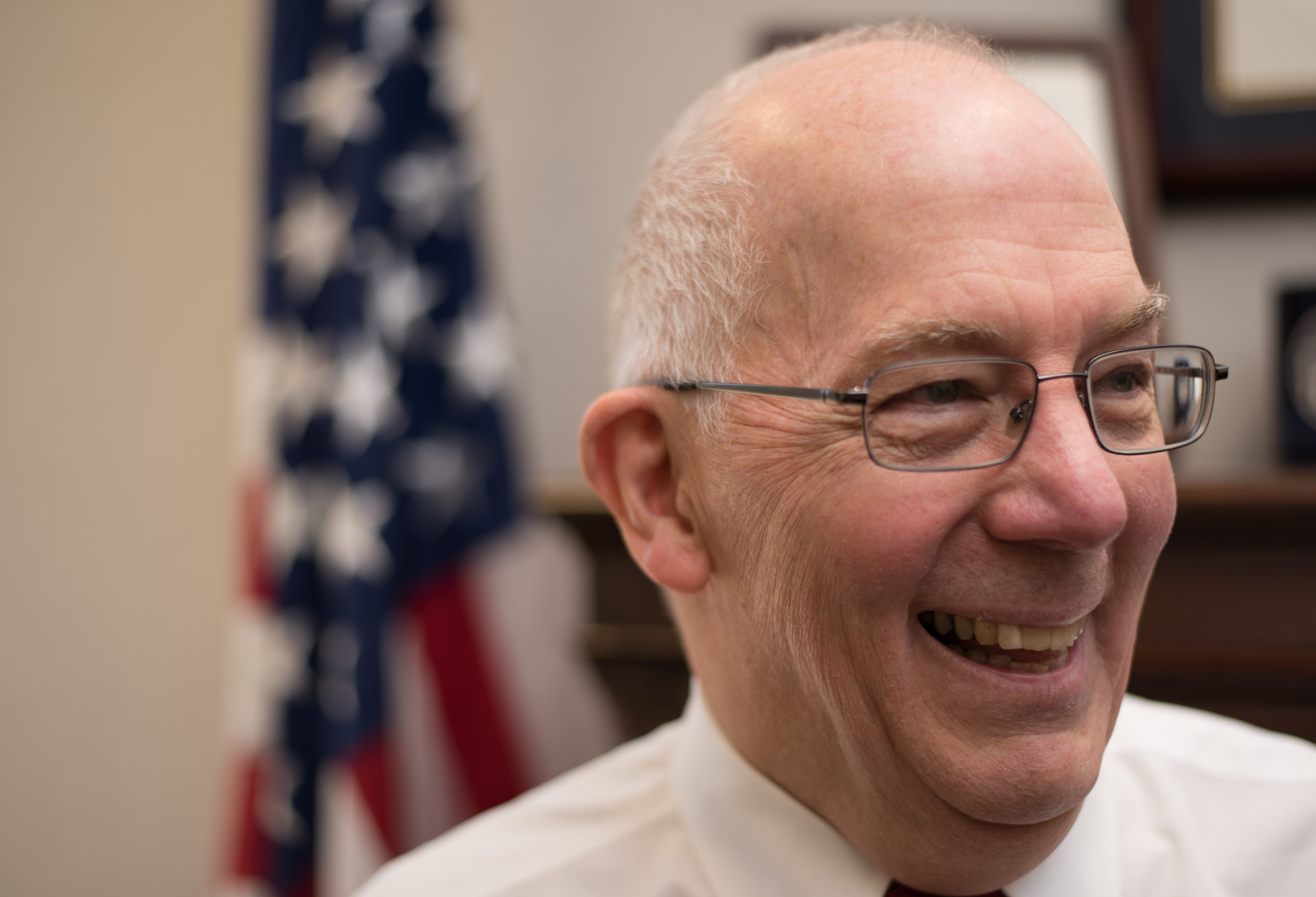 The energy industry has a rather prosaic way of describing the kind of oil most commonly found in the United States: light, and sweet.
Adam Sieminski, head of the Energy Information Administration and effectively the country's chief energy geek, can vouch for the qualification, can't quite agree. He's tasted it.
"I wouldn't call it sweet, actually." He put a dab on his tongue while visiting Titusville, Penn., home of the first commercial oil discovery in the United States. In 1859, oil was primarily used for illumination, and low-sulfur crude  could light the lamps without stinking up the house. You couldn't smell the difference, but you sure could taste it: heavy, high-sulfur oil was bitter on the tongue. Light crude was sweet.
Sort of.
"I was grateful that I had some chewing gum on hand," he said. "It was kind of like spraying WD-40 on your tongue."
As the EIA's 8th administrator, Sieminski directs one of the world's most comprehensive statistical agencies. Headquartered in the Forrestal Building, a federal fortress on Independence Ave, EIA's data scientists pull data from industry and government sources to analyze how America keeps its lights on and forecast trends for decades to come. EIA produces scores of in-depth reports every week, read mostly by private sector stakeholders in energy and finance.
"Some of the biggest hits come from trucking companies," Sieminksi said. "They have to establish shipping rates, and one of their biggest costs is diesel fuel."
Of the 14 federal statistical agencies, Sieminski said, EIA might be the only one with institutional independence bricked into its mandate. Founded by the 1977 Department of Energy Organization Act, the EIA's studies are shielded from executive review. Sieminski's desk is the last stop for reports before they hit the public. "Statistical agencies generally desire to be unbiased," he said. "But the fact that it's in our legislation is pretty unique."
Sworn in to the administration in 2012, Sieminski's resume outlines a man who's made a career in energy strategy. He advised the National Security Council on energy and environmental issues, and prior to that, he was chief energy economist for Deutsche Bank. He also moonlighted as a senior advisor on energy and national security for the Center for Strategic and International Studies. In all of these roles, he said, he relied on EIA's data.
He has a slow, ironic wit that likes to set traps. Ask him what he does in his free time, and he'll say: "I like to shoot bald eagles." He'll let a beat pass before clarifying: "With my camera."
Sieminski a native of Williamsport, Penn., a small city in what he describes as "Marcellus Shale country." The gas-rich shale formation stretches from West Virginia to New York; using hydraulic fracturing, gas companies have pulled enough fuel from American shale to kick off a bona-fide energy revolution.
The technique is not without controversy; when asked how he feels about his native shale "fracked," Sieminski hedges. "We haven't found an energy source yet that's risk-free," he said. Coal emits high levels of carbon. Nuclear waste demands storage. Even wind and solar have drawn controversy. "As a policy-maker, you're always concerned. And that's the whole point of managing those risks," he said.
Which isn't EIA's role, he points out. The administration serves up analyses as tools for policy makers. A recent report on crude oil exports points out benefits alongside drawbacks with equal passion – which is to say, none at all.
Following his 2012 confirmation, Sieminski decided he wanted to make the administration "more nimble, more timely, more on top of some of the changes" that were rocking the energy world. While he takes the long view of market turbulence – by his reckoning, he's seen seven major oil price declines and 6 major increases – these are particularly interesting times. And interesting times demand interesting information.
Accordingly, he rebooted the agency's forecasting of international energy markets, a practice that was disbanded during earlier budgetary belt-tightening. The agency will soon start collecting data on energy produced by rooftop solar units. And perhaps most exciting for EIA's private sector readership, the administration is beta-testing a system that monitors hour-by-hour energy usage in the U.S. "We'll have that before the end of the year," Sieminski said.
In his off-time, Sieminksi likes to put his knees in the dirt and garden. "I like to dig holes in my back yard and fill them up with plants," he said. White-water rafting is another passion – if a little unlikely for a senior federal appointee. He favors the dangerous rapids of West Virginia. When he says he's been on rafting expeditions where people have died, he's not bragging – it's just fact. It's information.
Lately, he said, he's been meeting with foreign counterparts in Canada, Mexico and China, trying to encourage information sharing. "We're trying to convince others to be as transparent as EIA is," he said, smirking: "It's a goal. And we're working on that."