The Coming Week: New House Speaker, Debt Ceiling, Highway Extension on Tap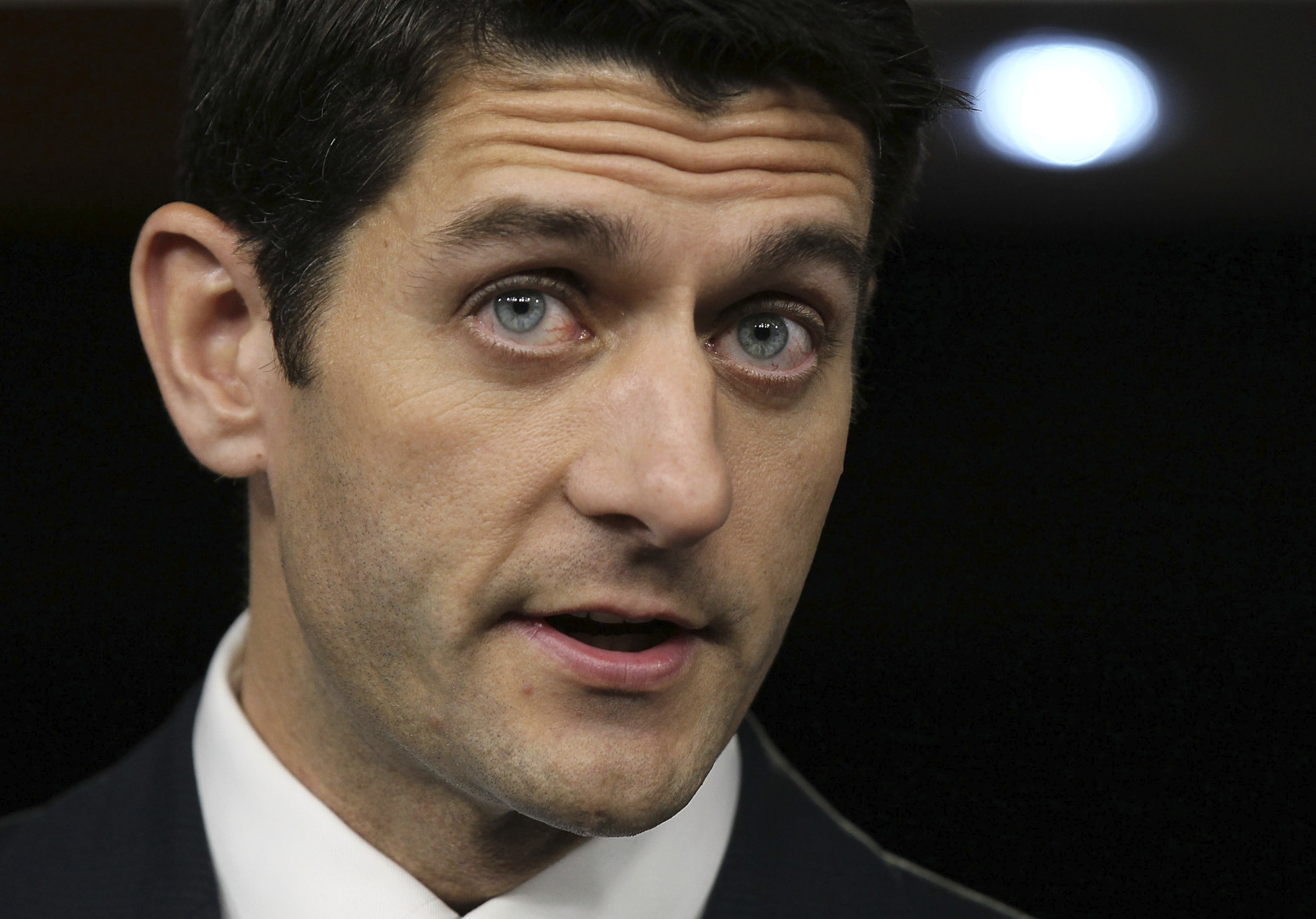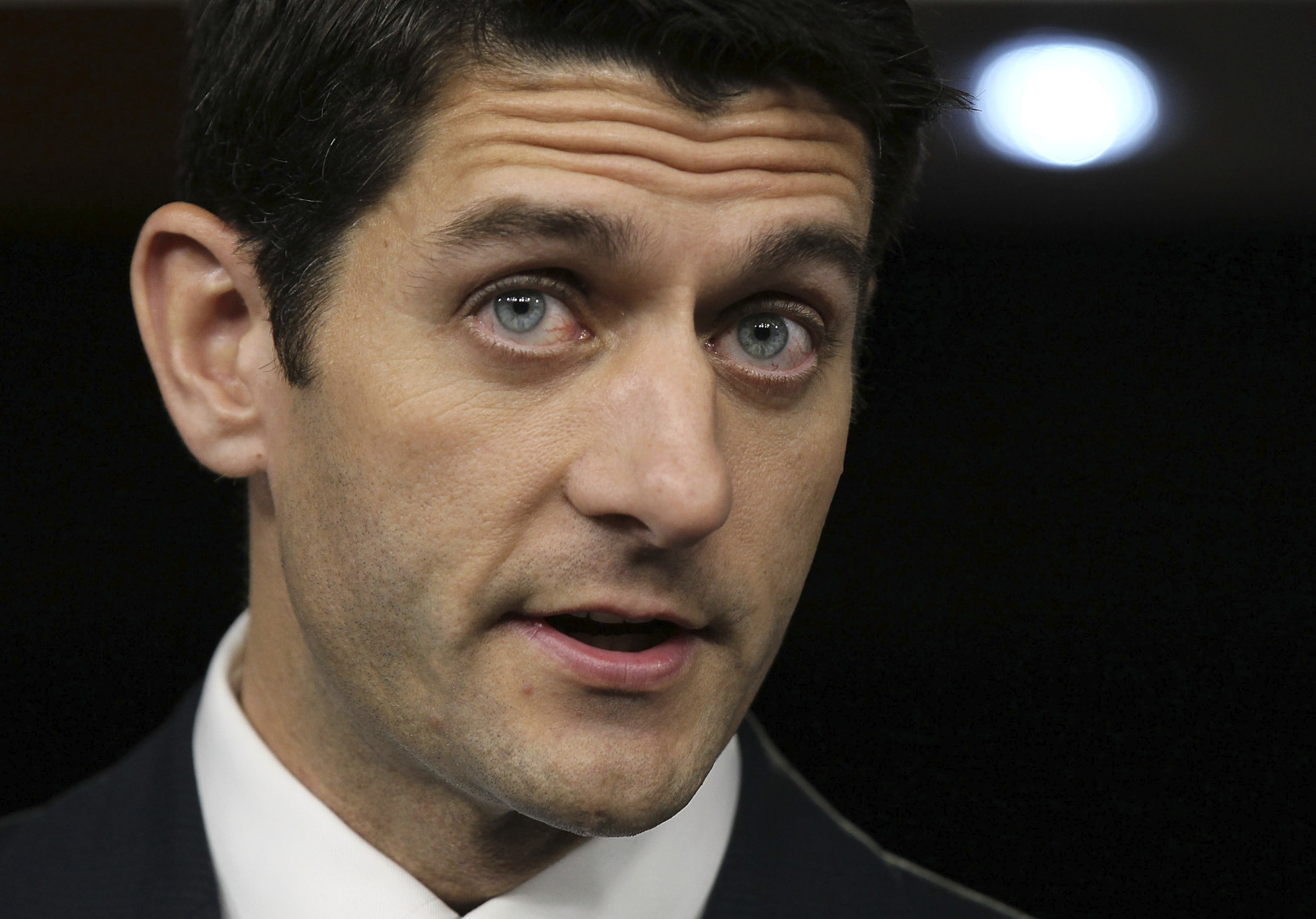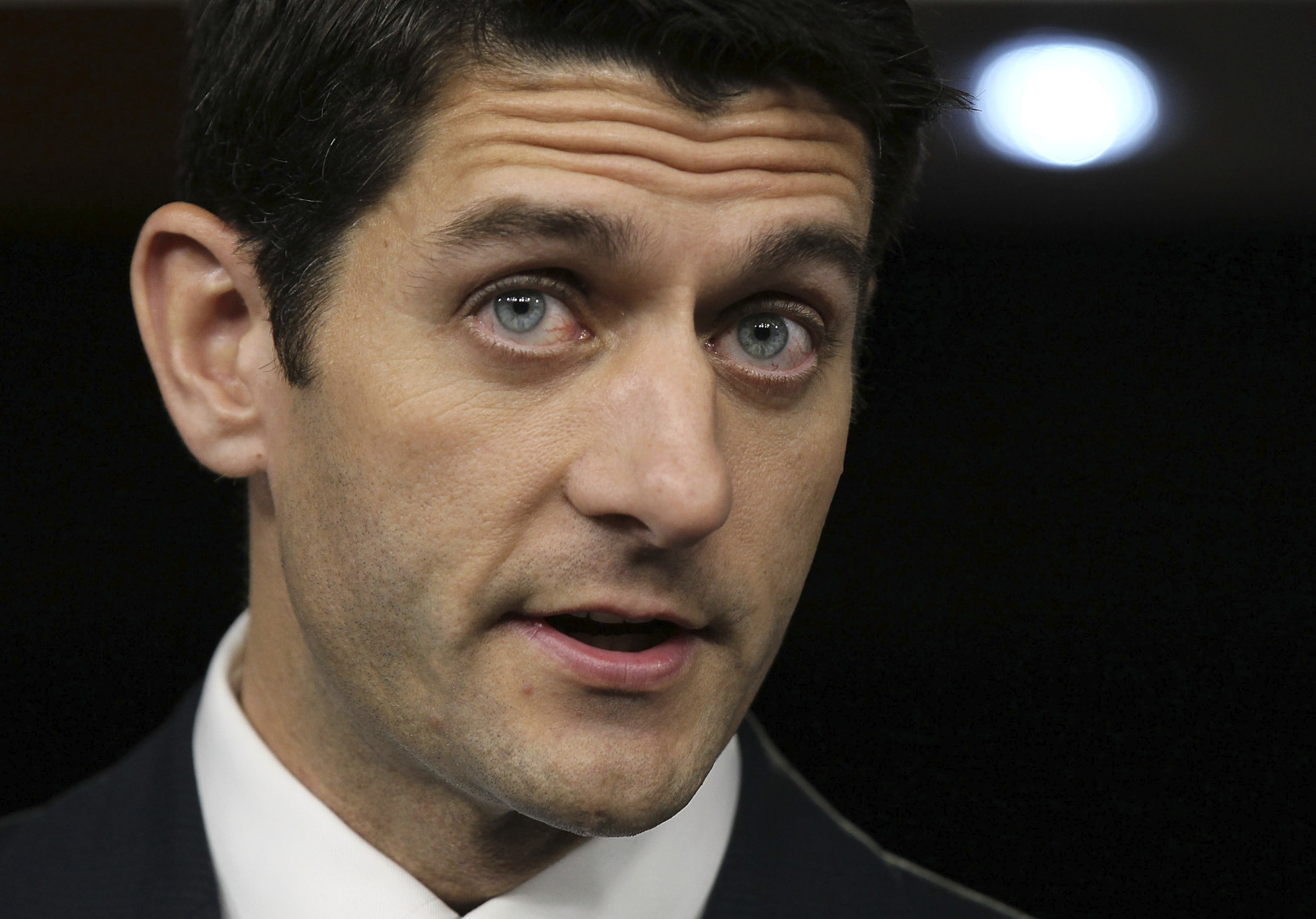 Skip to: Energy, Finance, Health, Tech, Transportation
The first big "How Will It End?" question inside the U.S. Capitol appears resolved. But there are plenty left on the horizon.
Yes, Rep. Paul Ryan (R-Wis.) will run for House Speaker. He appears to have enough support from even the most vocal critics of outgoing Speaker John Boehner (R-Ohio) to handily earn the GOP conference nomination on Wednesday and officially take up the gavel on Thursday.
But now Washington's attention turns to the next looming crisis, a Nov. 3 deadline to extend the nation's borrowing authority. Without congressional action, lawmakers risk a default on the country's interest payments, an outcome that experts say would wreak havoc on financial markets.
Republican leaders have repeatedly said they will not allow that to happen, and Boehner's office has signaled that the lame-duck speaker wants to resolve the debt limit before he vacates the post. House Majority Leader Kevin McCarthy (R-Calif.) echoed that sentiment Friday, saying the House would need to act on the debt issue this week.
Yet McCarthy gave no indication of how GOP leaders plan on moving forward.
House leaders recently decided against a debt limit bill that also cuts entitlements after concluding the package wouldn't have enough GOP support to pass. That bill would have instituted a number of fiscal changes unpalatable to congressional Democrats and the White House, who have insisted they will not negotiate on the issue.
What comes next is unclear. A number of House Republicans have said they believe a "clean" debt limit bill, absent Republican-backed fiscal reforms, will now be put to a vote.
"If past is precedent, we're going to end up doing a clean debt limit vote in the next two weeks," Rep. Tom Rooney (R-Fla.) told reporters Friday.
But timing is a problem in the Senate. The House can move relatively quickly on legislation, but the Senate's complex procedural rules require a several days of debate on any bill that doesn't enjoy unanimous support. Several ultra conservative senators won't support raising the debt ceiling.
Senators are expecting to spend much of the week debating a debt ceiling increase — Republicans want to talk about the need to balance the budget — but they had hoped to do so with a House-passed bill in hand. Now the two chambers may have to debate the legislation in tandem. That's not the preferred solution for either the House or the Senate because they could find themselves negotiating in different directions.
A slew of other issues remain on the docket for the rest of the year. The most high profile are the budget negotiations that are intended to lift current spending limits and fund the government for 2016. Congress also needs to retroactively reauthorize a series of tax provisions, known as "extenders," and potentially pass a fix for the soon-to-be insolvent Social Security Disability Fund.
Finally, while Ryan's presumed ascension to the Speaker's dais has seemed to dim the prospects for any other movement on the leadership team, it does launch another intra-GOP race. If Ryan, the current chairman of the House Ways and Means Committee, does succeed Boehner, he will vacate the House's chief tax-writing position. So far, Rep. Pat Tiberi (R-Ohio) is officially running for the post. Rep. Kevin Brady (R-Texas) is expected to make a bid for the seat as well. He will announce his intentions on Monday.
TRANSPORTATION
Congress also will need to pass a short-term extension of the highway trust fund's authority this week. Though the trust fund has enough money to last into June of next year, it needs congressional approval to continue disbursing funds past Oct. 29.
Multiple sources on and off Capitol Hill told Morning Consult they expect that extension will last until Nov. 20. The extra three weeks of leeway should give lawmakers enough time to resolve differences between multi-year proposals from the House and Senate. McCarthy said Friday that extension will be taken up on the non-controversial House suspension calendar this week.
The House Transportation and Infrastructure Committee has approved a long-term highway bill, but it doesn't yet have provisions to pay for it. The Senate's three-year bill, which is fully offset, could offer the revenue pathway to a longer-term surface transportation bill.
—Will Dobbs-Allsopp
FINANCE
The House will vote as early as Monday on reauthorizing the Export-Import Bank after a discharge petition from Rep. Stephen Fincher (R-Tenn.) successfully evaded House leadership's attempts to block it.
"Alternatives have essentially been exhausted," Rep. Frank Lucas (R-Okla.) told reporters on Friday, regarding the various options for avoiding a floor vote.
After the measure's expected passage with Democrats' help, the Senate will likely attach reauthorization to must-pass highway legislation. Senate Majority Leader Mitch McConnell has said he won't put a free-standing Ex-Im bill on the floor because it would eat up too much debate time.
Sen. John Thune (R-S.D.) says the Ex-Im reauthorization language could be attached to a stopgap highway extension or a longer-term highway bill. Neither Thune or McConnell support reauthorizing the Export-Import bank. But McConnell has promised GOP bank supporters like Sen. Mark Kirk (R-Ill.) that the legislation will receive a vote in the Senate this year.
—Gabe Rubin
HEALTH
Senate GOP firebrands could derail a legislative package that repeals several key parts of the Affordable Care Act. The bill, which passed the House last week, has drawn the ire of Sens. Ted Cruz (R-Texas), Marco Rubio (R-Fla.) and Mike Lee (R-Utah), who want it to dismantle all of Obamacare, not just parts.
But repealing all of Obamacare through a process called "budget reconciliation" is difficult because Senate rules allow only provisions directly related to the budget to be included in such a bill. Reconciliation is a budget tactic that would allow Senate Republicans avoid a Democratic filibuster to pass the Obamacare repeal.
The repeal effort has no chance of overcoming a veto from President Obama. Despite this, many Republicans would see the effort as a victory because it would be the first time an ACA repeal passed Congress. Several moderate Senate Republicans could also oppose the reconciliation package because it also would stop federal funding for Planned Parenthood. The House bill would repeal Obamacare's insurance mandates, a 40-percent excise tax on expensive employer health plans and a 2.3-percent excise tax on medical device makers. In a last-minute change to comply with Senate rules, the measure would leaves Obamacare's Medicaid expansion and the Independent Payment Advisory Board in place.
In other health news, there are moves among both Republicans and Democrats to prevent Medicare premiums from skyrocketing next year for millions of beneficiaries, but the two sides are still far apart. In a press call to reporters last week, several Democrats, including House Democratic Caucus Chairman Xavier Becerra (D-Calif.), called on House Speaker John Boehner to hold a vote on a bill introduced by Rep. Dina Titus (D-N.V.) that would keep current rates for Medicare Part B, which covers outpatient services.
The Titus measure has no offsets, and it would cost more than $10 billion. Republicans insist that any fix to the premium hikes be fully paid for. A House staffer told Morning Consult last week that the GOP is considering cutting other parts of Medicare to pay for the fix, a move that Democrats would likely oppose.
Meanwhile, the Senate Health, Education, Labor and Pensions Committee is scheduled to hold a hearing Thursday on legislation by Sens. Bill Cassidy (R-La.) and Chris Murphy (D-Conn.) that would make sweeping changes to the U.S. mental health system. The bill would create a new post within the Department of Health and Human Services to focus entirely on mental health and clarify privacy rights for people with mental illnesses.
Mental health issues have come to the forefront of health topics on Capitol Hill after the most recent mass shooting in Oregon. Lawmakers from both parties say mental health treatment needs to be more accessible, and they see the opportunity for bipartisan agreement. The effort for mental health reform is led in the House by Rep. Tim Murphy (R-Pa.), who has a similar bill in the House Energy and Commerce Committee. Rep. Murphy's bill is expected to be taken up by the House Energy and Commerce Committee this fall, but it has faced blowback from Committee Democrats over proposed changes to privacy laws and assisted outpatient treatment.
—Jon Reid
TECH
The third time is a charm: the Senate is scheduled to pass a cybersecurity bill on Tuesday. The bill has been stalled for much of the year, and has been pulled from the Senate floor twice over concerns from privacy advocates and tech companies that personal information was not adequately protected.
The bill has gone through a lot of changes in the months this year that it has been on the Senate floor. It was first offered as an amendment to the National Defense Authorization Act in June and as a standalone bill in late July.
When it was reintroduced to the Senate floor this time around, Senate Intelligence Committee Chairman Richard Burr (R-N.C.) and Vice Chairman Sen. Dianne Feinstein (D-Calif.) took pains to respond to the critiques. They were successful. A go-ahead vote on the bill last week passed 83-14.
Before final passage on Tuesday, the Senate is scheduled to vote on as many as seven amendments.
In the House, the Energy and Commerce Committee's Subcommittee on Communications and Technology will hold a hearing Tuesday to examine the economic impacts of "Internet regulation" (read: Net Neutrality). On Wednesday, the subcommittee will examine the barriers to broadband infrastructure at a hearing.
On Wednesday, Federal Communications Commission Commissioner Jessica Rosenworcel will testify at a Senate Commerce Committee hearing regarding her confirmation for her second term on the agency. President Obama nominated her for her second term in May 2015.
—Amir Nasr
ENERGY/ENVIRONMENT
A bill to revitalize the 40-year-old law regulating toxic substances is still on the shrinking year-end Senate agenda. The looming question determining its fate is whether senators can come to agreement on reauthorizing the Land and Water Conservation Fund, or LWCF. Sen. Richard Burr (R-N.C.) has stated that he will not allow the toxics bill to come to the floor for a vote unless the Senate can also vote to reauthorize the fund, which uses drilling royalties from energy companies for environmental conservation projects.
Sen. Tom Udall (D-N.M.), a sponsor of the toxic substances bill, conceded last week that Burr's request would have to be honored, even if it delayed the floor vote. Linking the toxics bill and LWCF creates problems for floor debate when there is little time left to complete legislative business. Arch conservative lawmakers like Sen. Mike Lee (R-Utah) oppose LWCF and aren't likely to allow it to pass without forcing the Senate to debate it for a few days. Senate GOP leaders can't afford that time, so Burr and other Republican supporters of the fund will need to find a way to get them to withdraw their objections.
Sen. John Hoeven (R-N.D.) suggests adding a crude oil export ban to the package to lure conservative supporters. The only problem with that idea is that the administration has already threatened to veto a House bill to lift the oil export ban.
Meanwhile, lawmakers representing coal states will launch a coordinated attack on President Obama's Clean Power Plan next week. Their efforts will likely culminate in a congressional rescission of the rules later this year.
Obama, of course, will veto the measure, which will be filed under the Congressional Review Act. But the action will allow Republicans to publicly state their disapproval of the administration on the rules. Importantly, the Congressional Review Act allows rescission of regulations to occur with a majority vote only, so passage in the Senate is virtually assured.
Senate Majority Leader Mitch McConnell (R-Ky.) is leading the effort, with Sen. Ed Whitfield (R-Ky.) introducing similar legislation in the House. Also on board are Sens. Shelley Moore Capito (R-W.V.) and Heidi Heitkamp (D-N.D.), who will file their own resolution to reverse the administration's rules on carbon emissions.
—Fawn Johnson
Correction: This article has been updated to correct the Senate vote tally on the cybersecurity bill. It was 83-14.